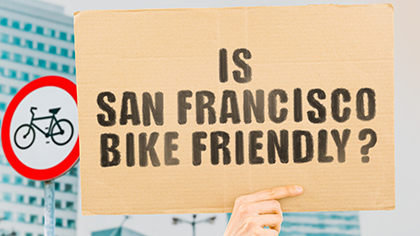 Bicycle accidents are a public health crisis throughout the state of California. Even in bicycle-friendly areas of San Francisco and surrounding cities, like Berkeley and Davis. It is crucial to hold drivers accountable for the injuries, losses, and damage they cause. Doing this encourages all drivers to be more careful in the future, thus making the streets of Northern California safer for bicyclists everywhere.  
Sadly, the real cost of bicycle accidents is far more than dollars and cents. Many lives are lost every year right here in the Bay Area. What is the cost of human life? It is difficult even to imagine putting a value on such a devastating loss. Instead, we would like to start by sharing the stories of those who have been lost to San Francisco bicycle accidents. 
Real Stories of Real Victims
The website Medium reports on the real stories of the lives lost to bicycle accidents right here in the Bay area. Each of these stories belongs to a real victim whose life was cut short, leaving behind friends and families and careers and bright futures. 
---
How Do You Put a Price on Human Life? 
In horrible, tragic accidents such as these, it can be difficult – if not impossible – to try to put a value on human life. How can a wrongful death claim make up for the loss of human life? The parents who must bury their own children, the children who will grow up without a parent, the beloved spouse who has lost a partner in all life's activities. These victims will never be made whole. While a wrongful death claim cannot mitigate this suffering, it can bring some sense of closure to those who are left behind. It is important to hold negligent drivers accountable when they take a human life. This fact serves as a stark reminder to all drivers to be more careful on San Francisco roads. It also helps the victims to achieve some small sense of justice – even if their lives will never be the same. 
Wrongful Death Claims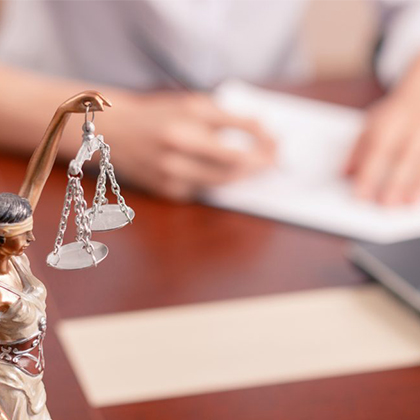 The California Wrongful Death statute specifies which surviving family members have the right to bring a wrongful death claim. It does not, however, determine the amount that can be claimed in a wrongful death case. So how does an attorney or claims adjuster value a wrongful death claim? First, there are tangible expenses that can be documented with receipts. Costs related to a funeral, burial, cremation, or memorial can all be claimed in a wrongful death suit.
These are expenses that were directly related to the wrongful death. They are also easy to prove with receipts and invoices. Your attorney will help you document and submit these expenses and prove the value if any of these expenses are challenged by the defense. The decedent's lost wages are a common claim in a wrongful death claim. The expert witness (usually an economist) will take the wages that the victim was earning at the time of their death and then use that to project what the victim would have earned until retirement age.
The economist will adjust for inflation and promotions. The economist will also calculate the value of employment benefits, such as health insurance and employer contributions to a retirement account. This course of action allows the expert witness to calculate an exact value for the earnings that the victim would have earned between the time of the accident and when they would eventually retire.  
Loss of Consortium
As part of a wrongful death case, a surviving spouse will have a claim for "loss of consortium." Loss of consortium is a claim that refers to the intangible losses a spouse suffers as the result of a wrongful death. For example, a spouse will be deprived of love, companionship, and the physical intimacies of marriage. The survivor is deprived of an essential marital relationship. The defendant has a legal obligation to compensate them for these losses – even if they cannot be easily valued. While these losses are not easy to value with charts and data, they are actual losses. They are often the largest component of a wrongful death award. Juries understand pain and loss and imagine how they would feel if they lost their own spouse.
Surviving family members need to work with a bicycle accident attorney who understands these losses – and, more importantly, how to effectively prove them to an insurance claims adjuster or jury. California law only recognizes loss of consortium claims for spouses. Some other states extend loss of consortium claims to parents and children. For example, a child is deprived of parental guidance, affection, and additional critical emotional support. The fact that this does not apply for victims in California is a sad gap in California law. Imagine the devastating personal loss of the parents who must bury their child prematurely due to a driver's negligence. They can only recover compensation for documented losses (such as burial expenses and lost wages). The law recognizes nothing for the devastating emotional losses they have suffered.
Nonetheless, it is still essential for parents and children to pursue wrongful death claims. Even if the damages are limited, these cases still serve a vital purpose. The negligent driver is called to court to be held accountable for his or her actions. The surviving family members can get a measure of closure, either by getting a formal ruling of negligence or by the limited award for their compensatory damages. And ultimately, the roads of California are made safer for everyone when negligent drivers are brought to task and forced to answer for their lethal conduct.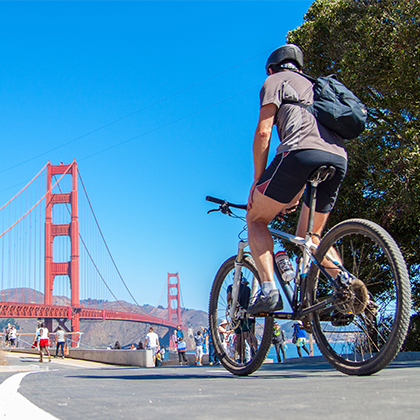 Personal Injury Claims
Of course, not all victims succumb to their injuries. Bike accident victims have the right to be compensated for their injuries and losses. These include tangible losses, such as property damage to your bike or equipment. Tangible losses also include your lost wages. Determining the sum of the lost wages is often a simple calculation of the hours you missed multiplied by your hourly rate of pay.
In cases of permanent disability, this calculation becomes more complicated because the defendant must compensate you for the permanent decrease in your earning potential. Expert witnesses (such as a vocational counselor and an economist) may be required to prove the value of the permanent reduction of your earning potential. A defendant also has a legal obligation to compensate you for all the medical bills you have incurred due to the accident.
Any bills from the ambulance service, an emergency department, a surgeon, an inpatient facility, consultations with specialists, diagnostic testing, and follow-up care with your primary care provider can all be included in your claim. It also includes rehabilitative services like physical therapy, occupational therapy, chiropractic services, and even speech therapy. Often, the value of these costs can be proven by simply adding up the total of the invoices you receive.
But a defendant is also required to pay for any future medical expenses you will incur due to your injuries. To prove these expenses, your attorney will likely have to hire medical and financial experts (such as a life care planner) to establish what care will be required and how much it will cost. For victims who are permanently disabled, it will require far more compensation to pay for the lifelong costs and suffering they must endure. Their pain and suffering award will be larger than those for victims who can quickly recover from their injuries. Victims who have permanent disabilities will have more tangible expenses as well. Modifications to the home (such as a wheelchair ramp or accessible shower) might be required.
There will be ongoing medical care and treatment, and some victims might even need full-time in-home care. These tangible expenses can cost millions of dollars over a lifetime of care. When added to the intangible costs of pain and suffering, it is easy to see why juries often give sizable personal injury awards to permanently disabled victims in an accident.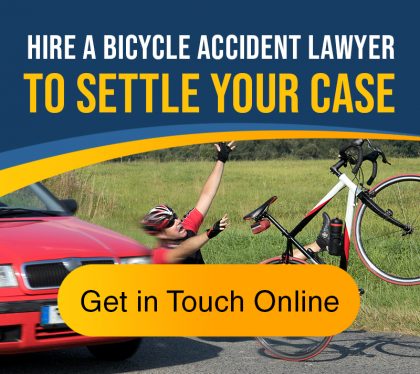 Pain and Suffering
In a wrongful death claim, the surviving family members sue for their own pain and suffering in a loss of consortium claim. This is because the injury victim's pain and suffering claim does not survive his or her death. But when the victim survives, the defendant must compensate them for the pain and suffering that comes with the accident's injuries. Pain and suffering is a broad term that covers many intangible losses.
First, it covers the physical pain and suffering that the victim will endure while recovering from injuries. This can be significant – especially if the victim must undergo complex orthopedic surgery or painful physical therapy sessions. But pain and suffering is not limited to your physical injuries. Many accident victims suffer emotional injuries, as well. You might experience post-traumatic stress disorder (PTSD).
PTSD is a very real and powerful condition that affects many accident victims. There are highly effective treatments, and a defendant has a legal obligation to pay for medication or therapy to help manage the symptoms caused by the accident. Some losses are more difficult to see. Perhaps you had to give up your beloved biking hobby altogether after being injured in an accident. Maybe you are permanently disabled and unable to hold your children or walk across the stage at your graduation ceremony.
These are genuine losses. They are also difficult to value, which means that the insurance company will almost certainly try to lowball you when making a settlement offer. An experienced San Francisco bicycle accident lawyer will know how to prove the full value of these losses to a claims adjuster – or, if necessary, to a jury.
Experienced San Francisco Bicycle Accident Lawyers to Protect Victims and Their Families
The best bicycle injury lawyers in California are right here at Arash Law. Our experienced personal injury attorneys work with victims and their families to secure the compensation to which they are legally entitled. We serve clients in San Francisco, Riverside, San Jose, San Diego, Sacramento, Sherman Oaks, and throughout California. We have collected over 150 million dollars for clients across the state. Our California bicycle accident lawyers have decades of experience. They know how to negotiate fair settlement offers with insurance companies. We also know when to reject a low settlement offer and take your case to trial. Call (888) 488-1391 to schedule your free consultation or contact us online anytime. We fight hard for California bicycle victims and their families to keep the roads of California safer for bicyclists all across the state.