One person was killed after a deadly collision with a wrong-way drive in Oakland on early Monday morning, August 6.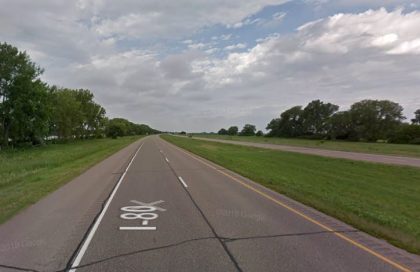 The deadly crash transpired at approximately 1:12 a.m. on Interstate 80, just east of Bay Bridge in the MacArthur Maze in Oakland. An unspecified vehicle was traveling westbound in the eastbound lanes on Interstate 80 and collided head-on with an oncoming vehicle.
The other vehicle then burst into flames and ended up partially over the guard rail. The wrong-way driver then exited his vehicle and attempted to escape the scene on foot. He was then later located by authorities in a nearby bush.
One person was killed in the mishap. The identity of the victim has not been disclosed. No other injuries were reported. Authorities believe that the wrong-way driver may have been under the influence at the time of the accident. Local authorities are further investigating the case.

Fatal Wrong-Way Crash Statistics
In the United States, the number of people killed or injured in car accidents has risen dramatically over the years. Tens of thousands of drivers and passengers are killed in car accidents each year. According to the AAA Foundation for Traffic Safety's most recent data analysis, there were 2,008 deaths from wrong-way driving crashes on divided highways between 2015 and 2018, an average of 500 deaths per year. This is a 34% increase from the 375 deaths per year from 2010 to 2014.
These accidents are caused by various factors, including distracted driving, drunk driving, and driver fatigue. Drivers under the influence of alcohol are involved in 69 percent of all wrong-way collisions. In some cases, wrong-way drivers are arrested with DUI-related charges as well. The penalties for DUI and driving on the wrong side of the road could include additional jail time and increased fines. You may also be more likely to lose your driver's license and for a longer period of time.
Wrongful Death Attorney for Victims of Fatal Wrong-Way Collisions in Alameda County
Wrong-way collisions often result in debilitating injuries that can lead to either a lifetime of medical treatment or death. The sudden unexpected death of a loved one can be quite confusing, among other things. You shouldn't have to be confused or overwhelmed with wrongful death laws during this emotionally difficult time.
A fatal car accident attorney from our firm can handle the legal issues for you. The liable party will be required by law to provide financial compensation for the victim's medical bills, funeral expenses, the decedent's pain and suffering, and loss of companionship through the wrongful death claim.
Arash Law's lawyers are here to assist you with your case. Our firm has decades of experience and resources to assist our clients in receiving the justice they deserve. We have offices throughout California, including Los Angeles, Sacramento, San Francisco, Riverside, Orange County, and San Diego, and we are happy to come to you. Call (888) 488-1391 for a Free Consultation with a California wrongful death attorney.