When an insurance company refuses to make a fair settlement offer, you can be forced to file a lawsuit and litigate your case all the way to trial. Sometimes this process goes smoothly. Other times, the insurance company refuses to cooperate and violates the discovery rules that allow your attorney to investigate your claim.

This costs you time and money. At Arash Law, we fight back against these discovery violations. We were recently able to get an award of attorneys' fees in order to hold a large company accountable for its failure to cooperate with the required rules of discovery.

Why Wal-Mart Must Now Pay Attorneys' Fees to Our Client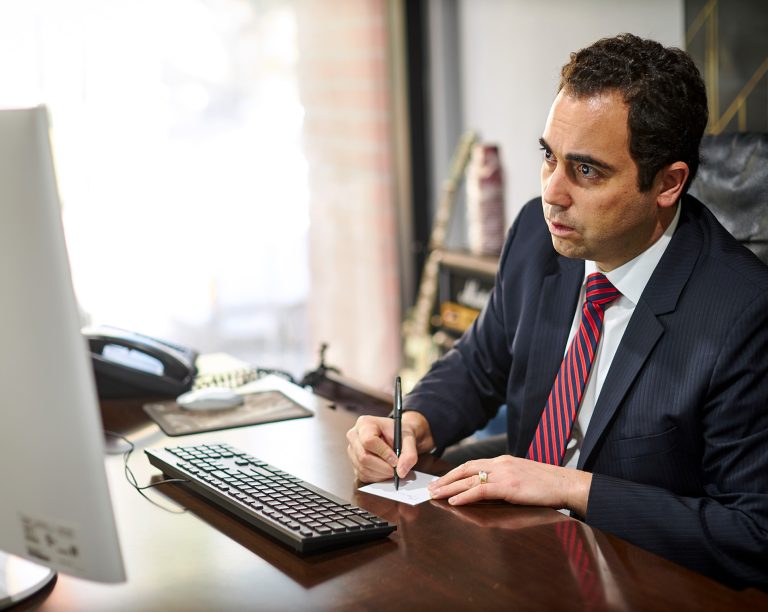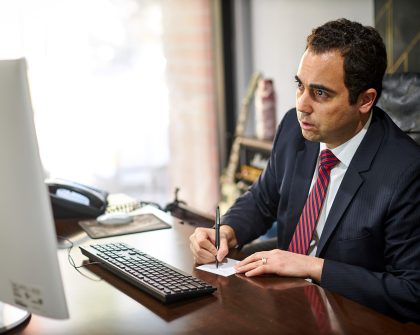 Once a lawsuit is filed, the parties engage in discovery. This is a formal process of investigation. The attorneys may depose witnesses or request documents. They can also submit formal written questions that the other party must answer. If the answers are evasive, or incomplete, or vague, your attorney can request complete answers.

This is what happened in one of our recent injury cases. After submitting written interrogatories, the defense attorney submitted incomplete answers and refused to provide more information. We brought this issue to the judge and requested that he order the defendant to provide complete answers.

Not only did the judge order the defendant to do so, but the defendant was also ordered to pay our attorney's fees for the time spent dealing with the defense attorney's discovery violations. This sent an important message to the client. Despite being a large corporation, Wal-Mart was not able to get out of its obligations to engage in fair discovery.

Other Discovery Sanctions That Are Available in Civil Litigation
Attorney's fees are not the only sanction that is available for violations of the discovery rules. You might also have other costs that are associated with the violation. If, for example, your attorney had to hire a private investigator to find that documents did exist when the defendant claims they didn't, this would be an expense that was directly caused by their discovery violation.

It could be possible to get a judge to order the defendant to reimburse you for this fee. Court costs, administrative fees, and other expenses that you can prove are also able to be reimbursed through an award for discovery sanctions. Not all discovery sanctions are monetary. Sometimes, the sanction is to preclude evidence from being used or to prevent a defendant from making a certain argument at trial.

For example: Suppose that the defendant's attorney tried to say that your injuries were the result of a previous accident and not her client's negligence. But she refuses to answer any discovery requests related to this issue. When your attorney brings the issue to a judge, the judge could order the defense attorney not to raise that issue at trial since she would not provide discovery on the issue.

Specific evidence – such as a medical record – could also be prevented from being introduced as evidence at the trial. While these types of sanctions do not have an immediate financial benefit, they do help your attorney with his or her strategy at trial. Without critical evidence or a key defense, the defendant's case could be much weaker.

The Legal Rights Your Lawyer Will Protect During the Discovery Process
Some injury victims think that they only have the right to negotiate a settlement or take the case to trial. But you also have important legal rights throughout the discovery process. You have the right to ask questions and request documents. Your attorney has the right to depose witnesses.

There are formal rules that govern exactly how a defendant must respond to these requests – and what penalties are available against defendants who ignore discovery requests. These rules protect your legal right to investigate your claim. They also protect your right to refute any claims the defendant might make to avoid liability.

If, for example, the defendant claims that someone else was at fault for a car accident, you have the right to know about this defense and learn what witnesses and evidence the attorney intends to use to prove it. The rules of discovery are very specific. It takes an experienced litigator to know how the rules apply, what sanctions are available, and how to make a compelling argument for discovery sanctions to a judge.

This is how our accident attorneys were able to win attorney's fees against Wal-Mart and its lawyers. We fought hard to protect our client's right to a fair discovery process, and we won. This is how we handle every legal issue that jeopardizes your legal rights throughout the injury case process.

Experienced, Aggressive Litigators for California Accident Cases
If you have been injured, you could face a long road to being fairly compensated. You are legally entitled to be compensated for your injuries and losses, but large companies and their attorneys like to fight back against your legal rights. This is why it is important to have an experienced personal injury lawyer fighting for you every step of the way.

The skilled accident attorneys at Arash Law fight for you during settlement negotiations, filing a lawsuit, throughout the discovery process, at trial, and even on appeal when necessary. You don't have to search online for "top-rated personal injury lawyers near me" and hope for the best. The experienced accident lawyers at Arash Law have decades of experience, and we have collected over 200 million dollars for clients across the state.

We serve clients in San Francisco, Riverside, San Jose, San Diego, Sacramento, Sherman Oaks, and throughout California. Accident victims across California trust us to protect their legal rights, and we will fight hard for you, too. Call (888) 488-1391 to schedule your free consultation.

Don't wait to call: The sooner you have an experienced personal injury lawyer fighting on your side, the better protected your legal rights will be. Let our experienced legal team handle the insurance claims paperwork so you can focus on recovering from injuries as soon as possible.