California is committed to reducing roadway deaths caused by impaired drivers. The Office of Traffic Safety (OTS) recently released the state's comprehensive plan for reducing impaired driving in the Golden State in 2022. There are many key areas the government is addressing in order to reduce this deadly behavior on our roads.

It is also important for injury victims to hold impaired drivers accountable for the injuries they cause. This accountability deters other drivers from making deadly choices in the future. It not only saves lives, but it also enforces an injury victim's right to be compensated for their injuries and losses. Learn more about how the California injury lawyers at Arash Law can protect your legal rights after an impaired driving accident.

Drunk Driving Accidents
Drunk driving is a common – and deadly – problem in California. OTS reports that one out of every four roadway fatalities across the state has involved alcohol. This trend has continued year after year for a decade. In spite of criminal charges, traffic citations, and revoked driving privileges, some drivers choose to continue placing innocent lives at risk by driving while drunk. There is simply no excuse for drunk driving. Uber and Lyft are now widely available throughout the state.

Anyone can use their phone to hail a ride exactly when and where they need it. And of course, you can still call a cab, call a friend, or designate a driver for the evening. Accident victims have the right to be compensated for injuries caused by a drunk driver. Arash Law fights hard to be sure our clients receive the compensation they are owed – and to be sure that drunk drivers face the consequences of their actions.

Drugged Driving Accidents
It is no surprise that the opioid epidemic has also increased drugged driving throughout the country. According to OTS, one in five traffic accidents in California involves drugged driving. Drugged driving is common with opioids, narcotics, and other medications that are known to affect a person's cognitive abilities. But other medications can also affect a person's ability to safely operate a motor vehicle.

From a legal standpoint, these are tricky cases. It is not always clear whether a driver should have known that their medication affected their driving abilities. Arash Law has seasoned litigators who know how to prove what a medication does to the body, how a driver was impacted by their medication, and why a driver should know not to drive after taking a prescription medication.

What the State Is Doing to Reduce Impaired Driving in California
So what, exactly, is the state doing about these deadly problems? There are many areas of improvement that can help make our roads safer. The state has developed multiple task forces and commissions to study the problem, such as: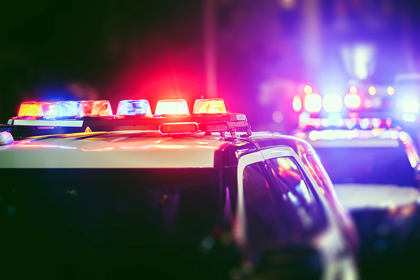 The Impaired Driving Challenge Area
The California Impaired Driving Workgroup
The Statewide Opioid Safety Workgroup
The Traffic Records Coordinating Committee
The CHP Impaired Driving Task Force
The state is also focused on specific problems within the larger question of traffic safety. Data and records can provide helpful information about the best way to spend taxpayer dollars on road safety. Communications programs transmit lifesaving messages to the public. Prevention programs can also decrease the rate of impaired driving. These prevention programs include:

The Responsible Beverage Service (including the Minor Decoy program to see which businesses unlawfully sell alcohol to minors)
Transportation alternatives
Community-based programs at schools (including programs to conduct DUI court hearings at middle schools and high schools, to show kids the real consequences of impaired driving)
Employment regulations for commercial drivers
The state is also tackling enforcement of existing criminal laws in several key areas:

Expanding law enforcement officer training in field sobriety tests and drug recognition expert (DRE) certification
Publicizing high-visibility enforcement areas to deter impaired drivers
Improving curriculum, funding, and access to toxicology labs
Coordinating prosecution efforts between trained impairment officers and trained enforcement prosecutors who act as experts in this area
Expanding training in DUI courts and probation teams to address the specific problem of DUI offenders
Enhancing administrative sanctions (such as license suspension and revocation actions)
Post-conviction countermeasures to deter future drunk driving (like ignition interlock and treatment program requirements)
Your Legal Rights After Being Injured by an Impaired Driver
Many injury victims have not dealt with an accident claim before and do not know all their legal rights. Insurance companies are aware of this inexperience. Sadly, some companies will try to take advantage of this fact and pressure injury victims into a quick settlement.

Others will try to convince injury victims that their claim isn't worth very much or won't look very good to a jury. You do not have to take legal advice from an insurance company that is actively working against you for the impaired driver. You have the legal right to be fairly compensated for all your injuries and losses, meaning that you have the right:

To consult with an injury lawyer
To ask your own attorney about the fair value of your case
To require the insurance company to speak with your lawyer – not you – about your claim
You have many other legal rights. The experienced accident attorneys at Arash Law fight hard to protect them at every stage of the claims process.

Experienced California Injury Lawyers for All Impaired Driving Accidents
Search online for "California accident attorneys near me" to read some of the excellent reviews of Arash Law. Our skilled accident lawyers have decades of experience handling all types of auto accident claims. Whether you were hit by a driver who was impaired by alcohol, prescription medications, street drugs, or any other substance, Arash Law is here to fight for your rights.

Our legal team has collected over 200 million dollars for clients throughout California. We serve clients in Los Angeles, San Francisco, Riverside, Bakersfield, Santa Barbara, San Jose, San Diego, Fresno, Sacramento, Sherman Oaks, and all across the Golden State. Call (888) 488-1391 today to schedule your free consultation. Don't wait to get an experienced California accident attorney fighting on your side.