A 25-year-old man identified as Azim S. was killed after a fatal pedestrian accident in Concord on early Saturday morning, July 31st.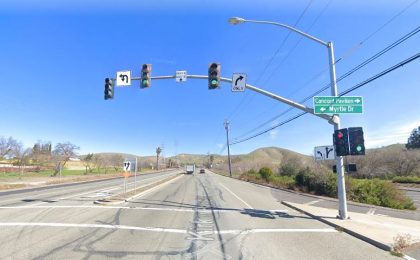 According to the initial reports from the California Highway Patrol, the accident took place on Kirker Pass Road in Concord at around 5:00 a.m. The 25-year-old man was walking along the southbound bypass road when he was suddenly struck by a passing vehicle.
The driver that struck the pedestrian remained at the scene and was cooperative with the authorities. Unfortunately, the victim sustained fatal injuries in the mishap and was later pronounced dead at the scene.
Local authorities are further investigating the cause of the collision. An online fundraiser called "a cause in Azim's name" for the victim's funeral expenses had raised about $31,500. Anyone that wishes to donate can go to this link.

Fatal Pedestrian Accident Statistics
It is not uncommon to walk along a road to get to a nearby location. Unfortunately, pedestrian accidents are becoming more common across the United States. Pedestrians have accounted for a sizable proportion of traffic fatalities over the last 33 years. Pedestrian fatalities in the United States increased by 27% between 2007 and 2016, according to the Governors Highway Safety Association, while other traffic-related deaths decreased by 14%.
California is a particularly dangerous place for pedestrians. Locals would tell you to take extra caution when walking along California roadways. Pedestrians in California face some of the most dangerous conditions in the country. According to the National Highway Traffic Safety Administration, the fatality rate in California is 25 percent higher than the national average. In California alone, 893 pedestrians were killed, and 14,000 were injured on state roadways in 2018.
Contra Costa County Wrongful Death Attorney for Victims of Fatal Pedestrian Accidents
Pedestrian accidents often result in serious injuries, and to those unlucky enough, death. The victim's family may be left overwhelmed with grief and confused on what to do next after the accident. Speaking with an experienced pedestrian attorney is often the best step to take in their road to recovery. An attorney can help them with filing a wrongful death claim. However, they must do it quickly.
A lawsuit for a pedestrian accident in California must be filed within two years of the date of the accident, according to state statute. Failure to file a lawsuit to recover compensation for the injuries you sustained in a pedestrian accident will result in your being barred from doing so in the future.
If you are looking for a trustworthy law firm with an amazing track record, talk with one of our attorneys from Arash Law now. Call our hotline (888) 488-1391 for a FREE Consultation or pay us a visit in one of our offices in Los Angeles, Sacramento, San Francisco, Riverside, Orange County, and San Diego.