Our Mendocino County Injury Law Firm

Doesn't Just Win,


We Win Big!
You May Be Entitled to Compensation

Mendocino County is rich in history, adventure, recreation, and natural beauty. However, as more people flock to the area and tourism flourishes, traffic congestion, which can lead to accidents, has become a growing concern for the community. In times of distress, you can count on the best personal injury law firm in Mendocino County to defend your rights. We at Arash Law, under the direction of Arash Khorsandi, Esq., are prepared to assist the 89,783 residents in the county.
Located in northern California, the county is known for its natural attractions, from the smallest to the tallest redwoods in the world, glass-bottom beaches, and the only oceanfront botanical gardens in the USA. After a day of exploring these beautiful spots, tourists and locals would enjoy drinking at the bars on Main Street, as the county is also famous for its wine and microbrew.
When people become complacent after a pleasant day of sightseeing and drinking, they tend to neglect their surroundings. This contributes to increasing motor vehicle and DUI accidents that could cause serious injuries in the county.
If you suffer injuries in an accident, our team is here to help. We understand that navigating the legal process can be daunting and stressful. However, with the help of a compassionate, knowledgeable, and experienced injury law firm in Mendocino County, you can get the compensation you deserve. We are dedicated to providing our clients with the best legal assistance and are available 24/7 to answer any questions you may have.
Our services are available throughout California, so no matter where you are, you can count on us to provide you with the help you need. Don't hesitate to reach out to us at (888) 488-1391 to begin the process of obtaining the justice and compensation you deserve.
Does v. California Farm (confidential) –settlement for a group of farmworkers who were killed when the car they were transported in to work flipped over in Merced County.
– 
BENNY KHORSANDI
IF YES, You may be able to recover financial compensation. TELL US MORE: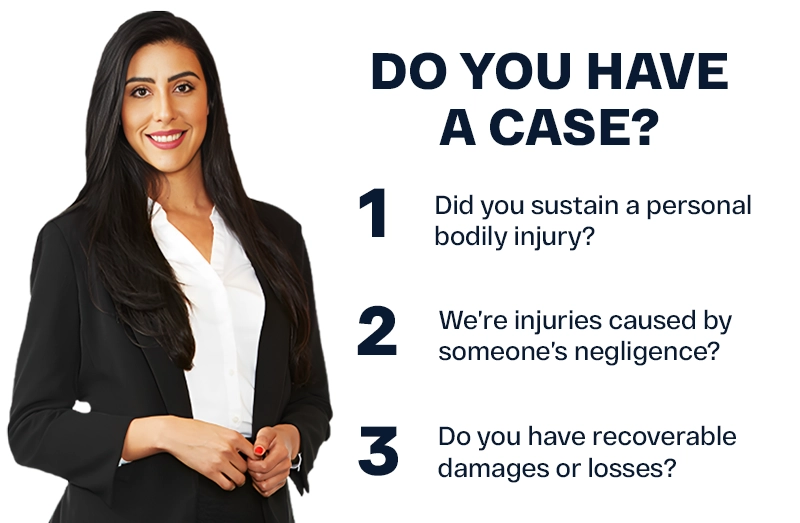 IF YES

, You may be able to recover financial compensation.

TELL US MORE:
Proving Fault in a Personal Injury Claim in Mendocino County
Personal injury cases in California involve negligence or intentional misconduct. To succeed in a personal injury claim, four essential facts must be established:
The defendant owes a duty of care to the plaintiff. This involves identifying the defendant and determining the reasonable care they were expected to exercise in the situation that caused the injury.
The defendant breached their duty of care intentionally or negligently. It must be shown how the defendant violated their duty through a specific action or inaction.
The defendant's actions directly caused damages. A personal injury claim can only include the measurable losses the defendant caused. An attorney can help calculate these damages.
The plaintiff's damages are solely due to the defendant's breach of duty and not from another cause. Clear causation between the defendant's actions and the plaintiff's damages must be established, proving that the damages did not occur from another cause.
Understanding How to Establish Legal Liability
The initial step for a lawyer in personal injury or wrongful death cases is to establish the responsible party. Thorough research is conducted to understand the circumstances of the accident, which commonly includes car collisions, medical malpractice incidents, animal bites, and injuries caused by defective products. Our Mendocino County injury law firm will hire a qualified investigator to help with this process. You can inquire about this during a free consultation to determine if it applies to your case.
Elements of Legal Liability
After identifying potentially liable parties, proving the elements of negligence for a successful case becomes essential. Comprehensive documentation and thorough research are critical factors in winning cases in Mendocino County.
Proving The Elements of Legal Liability
Several elements can contribute to proving negligence, including police records, medical bills, expert witnesses, videos, pictures, and notes. It is critical to note that wrongful death cases tend to be more complex than regular personal injury cases, requiring the attorney to gather substantial information.
Expert Witness Examination and Testimony
In certain situations, your lawyer may enlist witnesses' expertise to examine specific evidence, aiding in demonstrating negligence on the part of the opposing party. This expert testimony provides insights into how the injuries occurred and how the defendant displayed negligence.
Once all the evidence has been gathered, your attorney can proceed with filing the legal claim. Sometimes, it may be necessary to interview the defendant, examine their phone records, and review other relevant reports to strengthen the case. Negotiations should be conducted in collaboration with the opposing party's lawyer if feasible.
This was a sad and tragic case in which our client was paralyzed after being struck by a distracted driver. The maximum policy settlement was 5.25 million and we were able to settle for the full amount. In addition, we were able to add additional workers' compensation benefits from our client's employer, as he was working at the time of the incident. The parties agreed to settle our client's workers' compensation claim for $2.5 million.
This was a sad and tragic case in which our client was paralyzed after being struck by a distracted driver. The maximum policy settlement was 5.25 million and we were able to settle for the full amount. In addition, we were able to add additional workers' compensation benefits from our client's employer, as he was working at the time of the incident. The parties agreed to settle our client's workers' compensation claim for $2.5 million.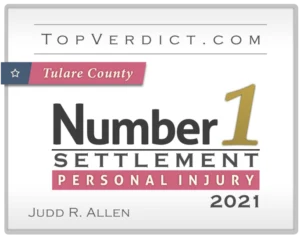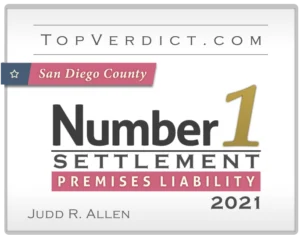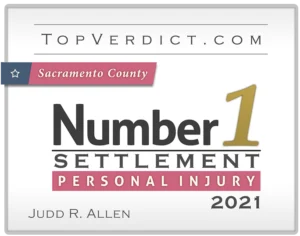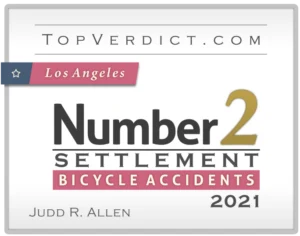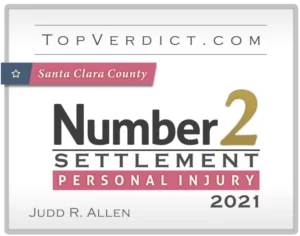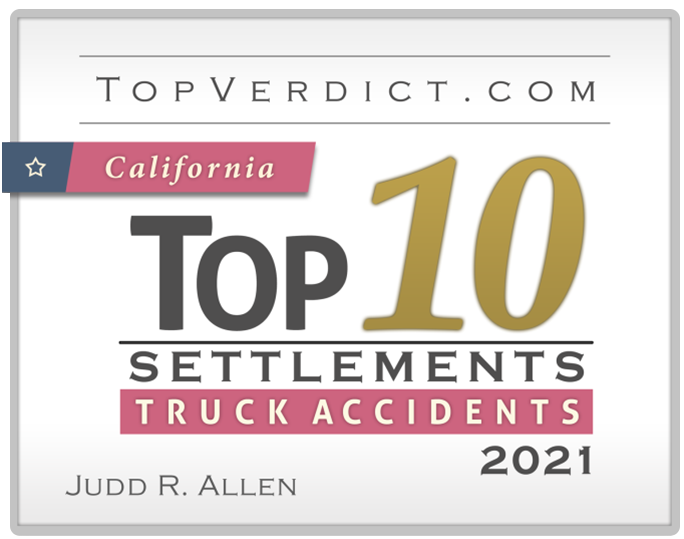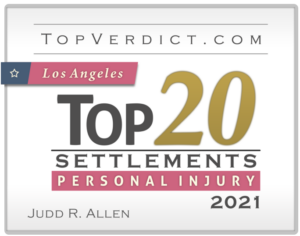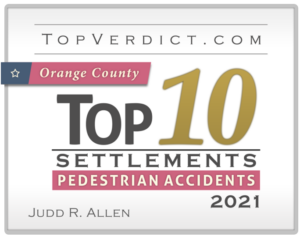 Are You Looking For "The Best Personal Injury Law Firm in Mendocino County"? - Your Search Ends Here!
Our law firm is highly respected and successful in personal injury law in California. With a team of over 100 dedicated legal professionals, we provide exceptional customer service and consistently deliver outstanding results. Our experienced trial attorneys have a track record of winning multimillion-dollar verdicts and settlements in cases involving catastrophic injuries and wrongful deaths.
We understand that injuries and accidents can profoundly impact one's life, so we strive to provide the finest medical care and attention to those affected. Our mission is to ensure you receive the necessary treatment to help you return to a healthy and fulfilling life.
Types Of Cases We Handle At Mendocino County
Our Mendocino County injury law firm handles various cases to provide comprehensive legal representation for our clients. Some types of cases include:
Auto Accidents
Truck Accidents
Bus Accidents
Train Wrecks
Rideshare Accidents
Plane Accidents
Traumatic Brain Injuries
Spinal Injuries
Premises Liability
Slip-and-Fall Accidents
We provide personalized legal representation, evaluating each case individually and tailoring our approach to the specific circumstances involved.
Damages You Can Recover From A Personal Injury Case In Mendocino County
In a personal injury case in Mendocino County, various types of damages can be pursued to seek compensation for the harm suffered. The specific damages available and their eligibility for recovery may depend on the circumstances of the case. Here are some common types of damages that can be sought in a personal injury case:
These are tangible, quantifiable losses with a monetary value. Economic damages may include:
Medical expenses: Costs related to medical treatment, hospital stays, surgeries, medications, rehabilitation, and ongoing care.
Lost wages: Compensation for income lost due to the injury, including past and future earnings.
Property damage: Reimbursement for repair or replacement of damaged property, such as a vehicle involved in an accident.
Other out-of-pocket expenses: Compensation for any other financial losses incurred as a direct result of the injury, such as transportation costs to medical appointments or home modifications.
These damages are subjective and do not have a precise monetary value. They are intended to compensate for intangible losses and their impact on the injured person's quality of life. Non-economic damages may include:
Pain and suffering: Compensation for physical pain, emotional distress, and mental anguish caused by the injury.
Loss of enjoyment of life: Compensation for the inability to participate in activities or enjoy life as before the injury.
Loss of consortium: Damages awarded to a spouse or family member for the loss of companionship, support, or intimacy resulting from the injury.
Disfigurement or permanent disability: Compensation for any scarring, disfigurement, or permanent disability caused by the injury.
In cases where the defendant's actions were particularly egregious or involved intentional misconduct, punitive damages may be awarded. Punitive damages are meant to punish the defendant and deter similar behavior in the future. However, they are typically awarded in exceptional circumstances and not in all personal injury cases.
Consulting with an experienced personal injury attorney in Mendocino County will help you understand the specific damages applicable to your case and the potential compensation you may be entitled to pursue.
Steps You Can Take To Strengthen Your Personal Injury Case In Mendocino County
After sustaining an injury, it is crucial to take appropriate measures to ensure the responsible parties are held accountable, as they might attempt to deny their liability in the incident. Here are key actions to strengthen your claim:
Document the sequence of events leading to the accident. Include relevant details such as the incident location, weather, and lighting conditions.
Capture time-stamped photos of the accident scene before attempts are made to rectify the hazardous condition that caused your injury.
Request a copy of the incident report if one was filed.
Gather contact information from any witnesses who observed the incident.
Seek immediate medical attention to assess and treat your injuries. This prioritizes your well-being and establishes a medical record of your condition.
Consult a reputable personal injury law firm in Mendocino County to discuss the appropriate steps to pursue your claim.
Following these steps can enhance your chances of holding the responsible parties accountable and seeking appropriate compensation for your injuries.
Why Choose Our Injury Law Firm in Mendocino County
Insurance companies may not prioritize your rights and interests when you've been injured in an accident. We aim to ensure fair treatment and assist you in negotiating a settlement with the responsible insurance company. We are dedicated to helping you fight for and achieve a swift maximum settlement so you and your family receive the compensation you rightfully deserve.
At our injury law firm in Mendocino County, we can help negotiate your medical bills, reducing the burden of expenses on your settlement proceeds. With Arash Khorsandi, Esq., leading our skilled and committed team at Arash Law, our attorneys will guide you through understanding your legal options and rights under California law. Count on our skilled legal professionals to handle your case and secure the financial compensation you deserve. With their extensive knowledge of personal injury law in Mendocino County, our lawyers will provide timely advice on how to proceed with your case.
Advocacy with Extensive Proof - Over 40 Years of Successful Case Results
With an impressive track record, you can rely on us to secure the best possible outcome for you and your family. We believe in a personalized approach to your case, ensuring that you are well-informed throughout the process while vigorously advocating for the compensation you both need and deserve.
We fully understand the physical, emotional, and financial hardships accidents can impose on individuals and their loved ones. Our unwavering commitment is to assist our clients in obtaining the necessary compensation to move forward and rebuild their lives.
During your initial consultation at our law firm in Mendocino County, a personal injury attorney will thoroughly assess your damages and claims at no cost to you.
No Win, No Fee Guarantee: Contact Our Top-Rated Injury Law Firm in Mendocino County Today!
Personal injury cases can be complex and overwhelming, especially for individuals already dealing with their injuries' physical and emotional toll. It can be challenging to navigate the intricate legal processes required to file a claim and seek compensation. Unfortunately, many people choose not to pursue legal action and miss out on the opportunity to receive the compensation they deserve.
Our Mendocino County injury law firm understands these difficulties, so we have a dedicated team of experienced lawyers specializing in personal injury cases and related practice areas. Our attorneys have extensive knowledge and expertise in handling these cases, ensuring our clients receive the professional representation they need. We are committed to fighting for your rights and helping you obtain the compensation you deserve for your injuries.
We work on a contingent fee basis, meaning you won't pay legal fees unless they win your case. This allows injured individuals in Mendocino County to seek fair compensation without worrying about upfront costs. The typical fee is around one-third of the net settlement, but fee arrangements may vary. The main focus is on maximizing your compensation while providing dedicated legal representation.
Contact us at (888) 488-1391 to schedule a free consultation with one of our award-winning attorneys.
Record-Breaking Verdicts in the Following Areas of Practice
Get The Latest News from

The Best California Accident Law Firm Today