Monterey

Uber Accident Lawyers
with over $500 Million Recovered in Compensation for Injury Clients.
You May Be Entitled to Compensation

Monterey Uber Accident Lawyers

Here To Make It Right, When You've Been Wronged
Uber has changed the way we travel. The ridesharing company has increased convenience for its customers. Today, more than 100 million people use Uber to commute, run errands, or for recreation.
Uber is also a large part of the foundation of the American gig economy. Many people supplement their incomes by driving for the company.
Despite the good things Uber has given, the increased number of cars on the road has led to a significant increase in the number of traffic accidents. California is not exempt from this trend as the state has seen a spike in the number of accidents.
If you or a loved one has suffered an injury in an Uber accident, whether you were the driver, passenger, or pedestrian, you may be entitled to compensation for your losses. Accident victims may face challenges in receiving compensation because of the complex nature of Uber accident cases. You need an experienced Monterey Uber accident lawyer to assist you through the accident claim process.
The ridesharing app Uber was established in 2010 and has permanently changed the American economy. Between Uber rideshare and Uber Eats, the company's food delivery service, Uber drivers complete more than six billion trips annually. And there are no signs of slowing down for the $15 billion company.
The legal team at Arash Law, founded by famous attorney Arash Khorsandi, Esq., has decades of experience representing injured Californians. We have successfully helped our clients receive more than $500 Million in compensation for their injuries. We know how to win against Uber's insurance companies, and want to help you, too. Contact us at (888) 488-1391 or via online chat to schedule a free no-obligation case evaluation.
A farm worker, suffered multiple broken bones and other orthopedic injuries resulting from an auto accident where the defendant driver attempted to make a left turn in front of our client in heavy fog.
– 
ARASH KHORSANDI
Uber Drivers Are the Same as Any Other Driver
Uber drivers are not more or less qualified than any other driver on the road. Just about anybody can work as an Uber driver, so negligent driving is always a possibility. However, there are a few restrictions on who can work as an Uber driver.
Restrictions on employment for Uber drivers include:
Drivers must have a valid California driver's license or a valid driver's license from another state.
Drivers cannot be registered sex offenders.
Drivers cannot be convicted of misdemeanor assault or battery, domestic violence, or a DUI charge for alcohol or drugs.
While Uber does conduct a driving record check before hiring drivers, there is virtually no other regulation the company places on drivers.

Emperatriz Ayala
My husband had an accident 2 years ago, a 85 years old man hit him, the Arash law group works very well on my husband case that took 9 month and he won the case and my husband was happy with the results. A year later I got into an accident as well and I'm still waiting in my case is almost resolving and it's 9 months already. This people knows the law and they do their job right to help you out in getting the most for you to fight on your behalf. I strongly recommend the Arash Law firm they do things right in a efficient and professional manner.

Chris Zavala
Had a great experience with all the people at Arash law. Long story short was in a bad car accident. It was overwhelming and the whole process was a lot, but they kept me in the loop. They answered all my questions and gave me great advice. Couldn't be any happier. Would definitely recommend anyone looking for a personal injury lawyer. They'll guide you through the whole process!

Jill Smith
Having Arash Law handle my auto accident was the best decision I could have made. Everyone I interacted with was kind, professional and detail oriented. I am extremely happy with the outcome and would recommend them highly.

Joseph R. Porter
From start to finish, Arash Law firm is there every step of the way with close, constant, personal contact and attention. I never knew a Law firm could actually care so much for me as a person and what I was personally going through as well as the settlement I was going to recieve once my case was finally completed. Thank you to everyone at Arash Law for your ongoing support and communication. You are the ONLY firm I will ever recommend to someone who is need of a great attorny.

Monica Parra
I had an excellent experience with Arash Law. I will definitely recommend to my family and friends. I interviewed a few firms before deciding to work with Arash Law. What made my experience excellent was (i.e. head attorney being accessible to talk to and he answered all my questions and concerns, sensitive and thorough personel who completed in home intake & follow up process, being connected immediately to quality Physicians who addressed my injuries and recovery process, clear contract-read throughly to ensure its something you can commit to). Being in a car accident is a traumatic experience and I had a sense of peace knowing Arash Firm was walking with me throughout the whole process. Thank you Arash Firm for all your hard work and help. I am so grateful and appreciative for you all! 🙏 With Gratitude, Monica Parra
Rideshare seems like it has always been a part of our lives, but the concept is still relatively new. California is among the states nationwide to codify laws specifically for rideshare companies. California Public Utilities Code sections 5430 through 5450 are where you can find state rideshare laws.
These sections of the law deal extensively with the requirements for auto insurance for Uber drivers. They set out the following requirements for Uber and insurance coverage for drivers:
California law requires Uber to disclose to its drivers the insurance it carries on their behalf. The company must also inform drivers of the insurance policy limits.
California law requires Uber to carry a policy for drivers with a limit of at least $1,000,000.
Uber must provide written notice to their drivers that the driver's personal comprehensive and collision coverage will not apply if the accident happened while the driver was logged into the Uber app.
A driver's personal liability insurance will not cover damages if their insurance policy does not specifically cover the driver's activity as an Uber driver.
The applicable Uber insurance policy must include uninsured and underinsured motorist coverage with policy limits of at least $1,000,000.
Uber insurance coverage applies from the minute the rideshare driver accepts a ride until the ride is completed.
The amount of coverage, or whether Uber insurance will cover an accident, depends on the driver's status. Uber insurance is triggered based on the driver's status. For example, if a driver is logged into the rideshare app but has not yet accepted a ride request, Uber must carry insurance policy limits of $50,000 for bodily injury per person, $100,000 for bodily injury per accident, and $30,000 for property damage per accident.
It is important to note that California state law insurance limit requirements are significantly lower for passenger vehicle drivers than for rideshare companies. California drivers are required to carry a minimum amount of personal liability insurance of $15,000 for bodily injury per person, $30,000 in bodily injury coverage per accident, and $5,000 in coverage for property damage.
If an accident victim is in a crash involving an Uber driver, they should look to Uber to cover the damages because it is more beneficial to the crash victim.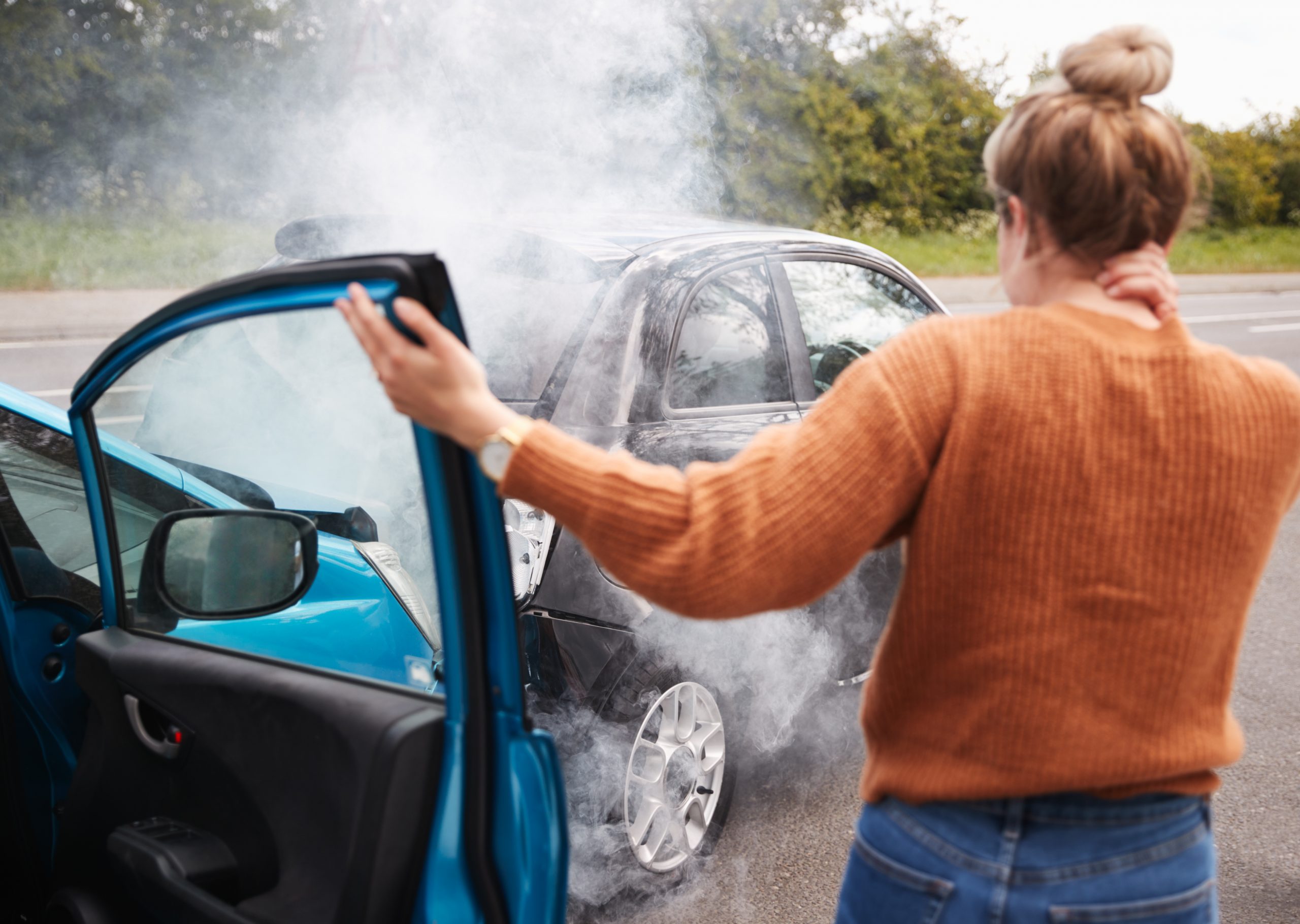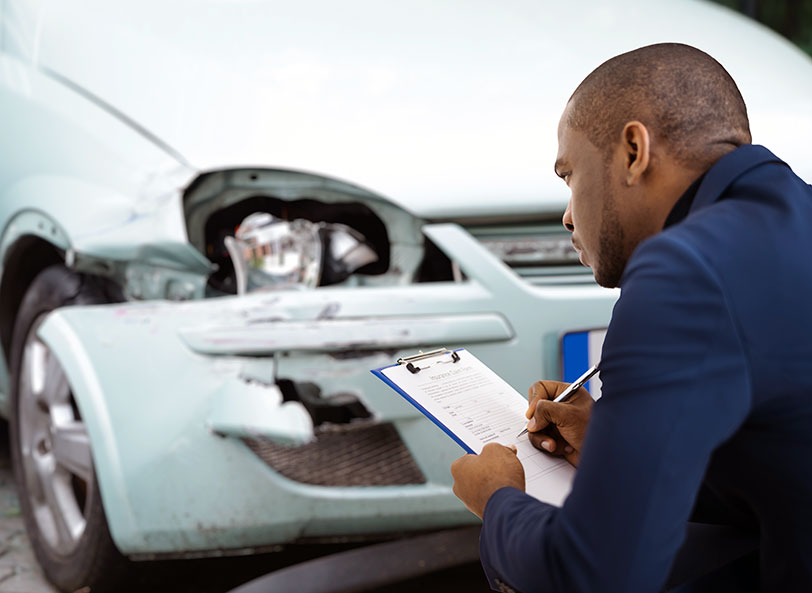 Who Is Liable for Damages After a Monterey Uber Accident?
Determining liability after an Uber accident can be challenging. The experience of a Monterey Uber accident attorney might be required to identify each potential defendant and determine liability.
Uber accident cases are complex because there are usually multiple insurance companies responsible for paying for the victim's losses and damages. Where responsibility falls depends on the circumstances surrounding your actual collision.
Your accident Monterey Uber accident lawyer will carefully evaluate the facts of your case to accurately help determine potential liability. Common factors attorneys consider when determining insurance liability include the following:
The cause of the accident
Whether you were the rideshare driver, a passenger, a pedestrian, or another driver or passenger in another vehicle
Whether the Uber driver was on duty at the time of the crash
Uber provides coverage for their drivers with a $1,000,000 insurance policy should an accident happen while the driver is on duty. An accident victim can bring a claim whether they are an Uber passenger, a pedestrian, a driver, or a passenger in another vehicle.
Common Injuries in Uber Accident Cases
The severity and extent of the accident determine what injuries you might suffer. For example, injury victims who are passengers in SUVs, cars, or trucks may have less severe injuries than accident victims traveling on motorcycles or bicycles.
You should call the police and seek medical care immediately after an accident. These two steps can protect your legal rights and physical well-being after a crash.
Contact a Monterey Uber accident lawyer if you have suffered an injury in a traffic accident.
Common Uber accident injuries include what follows.
A traumatic brain injury is a serious head injury caused by a violent blow to the head or body. An Uber passenger is vulnerable to suffering from a traumatic brain injury in the event of a traffic accident. Traumatic brain injuries are categorized as either mild, moderate, or severe.
A mild traumatic brain injury can cause temporary brain dysfunction and diminished cognitive function.
A moderate or severe traumatic brain injury can cause brain bleeding, bruising, or tissue damage. These injuries can lead to temporary or permanent mental or physical impairment, paralysis, or death.
A car accident can lead to amputation of limbs or digits. Crushed bones and partially severed limbs and digits may require total amputation. This can greatly reduce the quality of life for the victim. Loss of limbs and digits can prevent an accident victim from performing normal daily activities and keep them from working.
Spinal cord injuries are among the most severe types of injuries that can happen in Uber traffic accidents. Spinal cord injuries might involve issues with the spinal column discs, damage to ligaments, vertebrae damage, problems with the nerves in the spinal canal, and damage to the spinal cord.
Spinal cord injuries can lead to paralysis. Further bleeding, swelling, inflammation, and fluid retention in the spine are common complications. A spinal cord injury can also affect the victim's arm movements and ability to breathe. Other consequences of a spinal cord injury can include impact to the torso, legs, sexual function, and bladder and bowel function.
There is no cure for spinal cord injuries, although medical science is always progressing. Hopefully, we will see advanced treatment for spinal cord injuries in the future. Typical treatment for a spinal cord injury can include major surgery, long recovery periods, rehabilitative care and physical therapy, and long-term medical care.
Whiplash is a neck injury that happens when a person is thrown suddenly forward and then jolted back quickly. Whiplash symptoms may be delayed, not presenting themselves for several hours or days after the accident. A whiplash injury may range in severity, and treatment can include rest and pain medication or treatment for nerve damage, disc damage, ruptured ligaments, and fractured vertebrae.
Once a person suffers a whiplash injury, they are at an increased risk of future neck and back injuries. Because of the nature of whiplash injuries, an accident that causes whiplash is grounds for a personal injury claim.
Head and back injuries can leave an accident victim with permanent disabilities, and car accidents can leave a passenger vulnerable to these injuries. Head injuries can cause a range of injuries, including concussions and skull fractures. Back injuries common in Uber accident cases can include herniated discs and spinal cord injuries.
Head and back injuries can leave the victim with reduced sensation, loss of control of extremities, muscle weakness, and pain in the arms and legs. Victims with a head or back injury may find themselves needing extensive long-term medical treatment.
Broken bones are common after a car crash, and it can take a long time for fractures to heal. Fracture injuries often require long-term medical care, including rehabilitative care and physical therapy. Broken bones can cause collateral damage leaving the victim with ongoing pain and limited mobility.
Since fractures can be expensive to treat, you need aggressive legal representation to protect your access to full and fair compensation after an accident.
Personal Injury Settlement
Our client was the victim of a rear-end accident who was left injured and severely in pain. Arash Law was able to outshine other injury law firms when he searched online, and thankfully we were able to handle everything for our client from A to Z — All that he had to do was ask and focus on his recovery. Our client's life has changed forever, and the compensation received for the pain and suffering has opened paths for new lifelong opportunities.
Personal Injury Settlement
Our client was the victim of a rear-end accident who was left injured and severely in pain. Arash Law was able to outshine other injury law firms when he searched online, and thankfully we were able to handle everything for our client from A to Z — All that he had to do was ask and focus on his recovery. Our client's life has changed forever, and the compensation received for the pain and suffering has opened paths for new lifelong opportunities.
What Damages Are Available for a Monterey Uber Accident Victim?
Each case is unique, so the available damages vary depending on the facts of your case. While Uber does carry a $1,000,000 liability insurance policy, Uber insurance covers very limited situations. Therefore, it is crucial to speak to Monterey injury lawyers experienced in Uber accidents to learn your rights after a crash.
A well-qualified Monterey Uber accident lawyer is the best first step in getting the compensation you need to recover after a traffic accident.
Examples of damages available in Uber accident cases include the following:
Economic damages are physical and tangible losses sustained by an accident victim. This category of losses is usually easy to prove. An example of an economic loss is the cost of treating a broken bone. If the victim suffered a broken bone and prove the accident caused the injury, the victim can recover the cost of treatment.
Examples of economic damages include the following:
The cost of current and future medical bills.
Current and future lost income.
Loss of earning capacity.
Property damage.
An experienced Uber accident lawyer in Monterey can be helpful to you as you try to identify all losses suffered and determine fault.
Non-economic damages include intangible, usually non-physical, losses incurred by an accident victim. Non-economic losses can be challenging to prove. Many accident victims are unaware of the intangible losses they have suffered and the compensation they may be entitled to. Speaking to a Monterey Uber accident lawyer about your losses can ensure you receive complete compensation.
Examples of non-economic damages include the following:
Pain and suffering
Embarrassment
Inconvenience
Loss of enjoyment of life
Diminished quality of life
Punitive damages are unique because they are not awarded to repay the victim for the losses sustained from the accident. California law allows an award of punitive damages in limited circumstances. Under California law, a judge or jury may award punitive damages if the defendant is guilty of oppression, malice, or fraud.
If the ridesharing company, the Uber driver, or others involved in the accident acted willfully negligent, punitive damages may be available. To discuss the availability of punitive, contact an experienced Monterey Uber accident attorney.
What Steps Should I Take After an Uber Accident in Monterey?
The steps you take immediately after a car crash are critically important to your physical well-being and legal claim. Stay calm so you can think clearly in the aftermath of the accident. Consider taking the following steps if you have been involved in an Uber accident:
Call law enforcement.
Take pictures of the scene, your injuries, and any property damage.
Record the names, contact information, and insurance information of each driver.
Gather the names of eyewitnesses and record the details they share.
Get prompt medical attention. Do not delay getting medical care even if you do not think that your injuries are serious.
Contact an experienced Monterey Uber accident lawyer.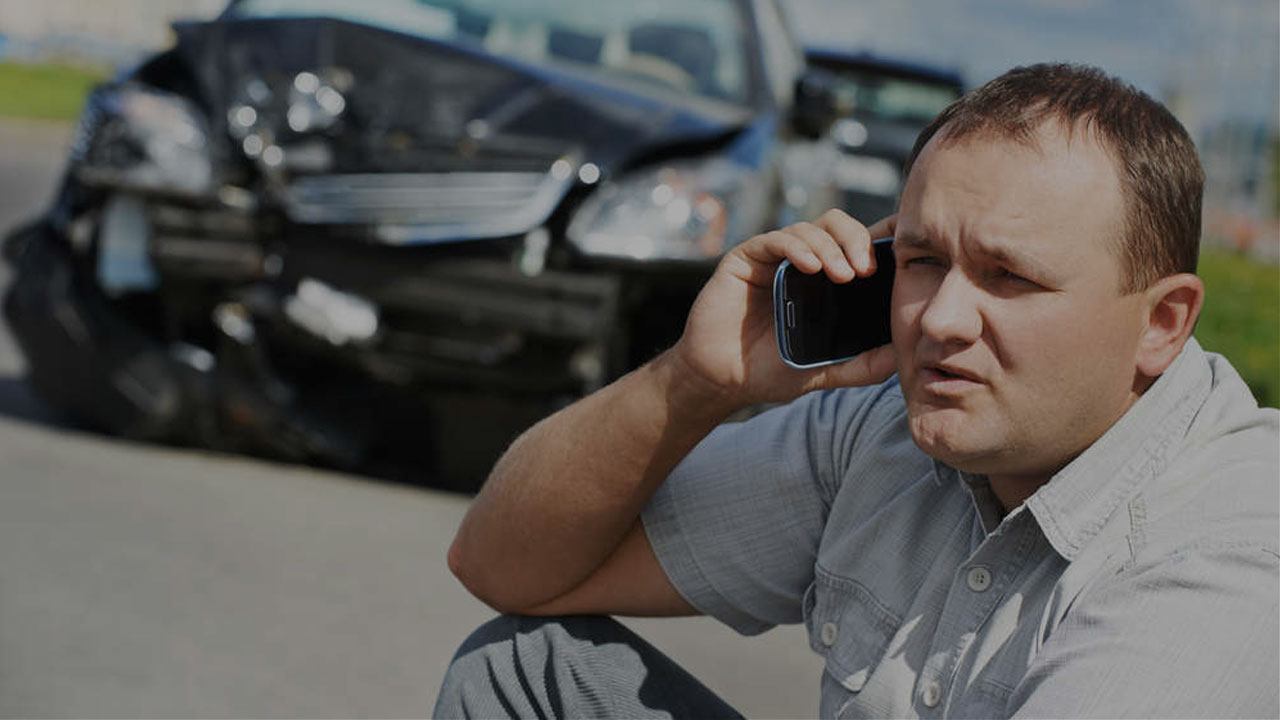 Settlement in a motor vehicle accident; client suffered internal injuries.
– 
JUDD ROSS ALLEN
File Your Uber Accident Claim Immediately
Time is of the essence after a car crash. Letting too much time pass after a traffic accident can be detrimental to your claim or bar it entirely.
First, be mindful of the applicable statute of limitations in car crash cases. A statute of limitations is a deadline created by state law that limits the amount of time an injury victim has to either settle their claim or file a lawsuit. In California, the statute of limitations for settling or filing a lawsuit after an Uber accident is two years.
Contact a local Monterey Uber accident lawyer before the insurance company contacts you. Insurance companies are cut-throat, and their sole focus is maximizing profits. One insurance company tactic is offering a quick settlement resolution at the beginning of the case. These initial offers are usually insufficient and do not cover your losses. Having legal counsel can help you avoid insurance company tactics that are detrimental to your case.
Prompt action can help your case because it can help avoid the degradation of physical evidence. Nowadays, there are cameras everywhere. Traffic lights often have cameras as well as surveillance cameras on street corners. Because of the prevalence of cameras, it is common for crashes to be caught on one. However, the footage does not remain forever. You should act quickly to gain access to the video footage.
Keep in mind that small mistakes can have big consequences. Talking to a Monterey injury attorney who's experienced in Uber accidents quickly after a crash can help you avoid some common mistakes accident victims make in the aftermath of a crash.
Examples of mistakes Uber accident victims make include:
Speaking to an insurance adjuster before consulting with an attorney
Oversharing on social media
Agreeing to give a written or recorded statement
Downplaying their injuries
Settling their case before completing medical treatment
Representing themselves during negotiations, depositions, or at trial
Failing to name every potentially responsible party as a defendant in a lawsuit
Failing to serve each defendant properly
Failing to respond to a motion filed by another party
Failing to respond to correspondence promptly
Contact Our Award-Winning Monterey Uber Accident Law Firm For a Free Consultation!
There is no reason for you to attempt resolving your claim alone. The lawyers at Arash Law by Arash Khorsandi, Esq. are here for you. Whatever the cause of the accident, whether it be driver fatigue, negligence, or some other cause, we are here to protect your rights.
Start creating your legal team today. The Monterey Uber accident lawyers at Arash Law, under the leadership of Arash Khorsandi, Esq., have decades of experience handling accident cases, including Uber traffic crashes. We want to help you, too. Contact us at (888) 488-1391 or via online chat to schedule a free no-obligation case evaluation.
We look forward to speaking with you.