Our Morongo Valley Injury Law Firm

Doesn't Just Win,


We Win Big!
You May Be Entitled to Compensation

Discover Exceptional Legal Representation at

Our Morongo Valley Personal Injury Law Firm
In personal injury claims, your choice of legal representation is important, as it can ultimately determine your ability to protect your rights and secure the compensation you deserve. At
Arash Law
, led by
Arash Khorsandi, Esq.
, we are a well-respected personal injury law firm helping Morongo Valley residents and other areas in California, with a proven track record of success.
Our team
has successfully recovered
over $500 Million
in settlements for personal injury cases. Reach out to us at (888) 488-1391 to arrange a complimentary initial consultation with our experienced attorneys.
Morongo Valley
, situated in San Bernardino County, California, is a town with a population of 3,159. This town offers residents a tranquil, rural ambiance; most of its people are homeowners. Many retirees call Morongo Valley home, and the community tends to lean towards conservative values. The local public schools in Morongo Valley are known for their above-average quality. However, in the unfortunate event of an injury, such as one resulting from a car accident or a slip-and-fall incident, it is essential to seek professional legal assistance from an established Morongo Valley personal injury law firm. This is the first step toward securing the compensation that is rightfully yours.
Our Morongo Valley personal injury lawyers believe that it is our duty to assist those injured in unfortunate accidents with their recovery and ensure that their rights are protected with the guidance of our expert attorney team.
Morales v. Construction Group Staffing (settled on 7/23/2020) – settlement involving a client who was catastrophically injured when he fell from a height of 4 stories down a shaft. This is a record breaking California Workers' Compensation settlement. Read more about this case on Yahoo! Finance News
– 
TINA ESHGHIEH
IF YES, You may be able to recover financial compensation. TELL US MORE: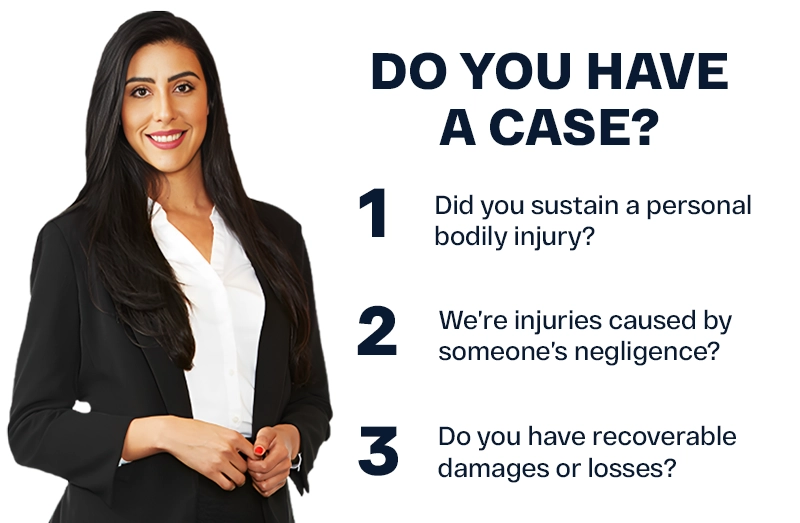 IF YES

, You may be able to recover financial compensation.

TELL US MORE:
Personal Injury Cases Handled by our Morongo Valley Law Firm
Our personal injury law firm in Morongo Valley has handled a wide range of personal injury cases. We have obtained large settlements and favorable court decisions in different cases involving injuries and deaths. In the city, we can handle the following types of accidents for you:
Boat accidents
Brain Injuries
Wrongful death
Our Morongo Valley personal injury law firm can assist you in determining whether your claim is valid by providing you with advice regarding the nature of your accident. You don't have to familiarize yourself with the nature of your accident on your own. Count on our attorneys to fight for your justice with extensive knowledge and a proven track record.
What is The Value of My Injury Claim?
A personal injury claim is worth a lot based on several factors, so setting a price is difficult. Among these factors are the severity of the injuries, the amount of medical treatment needed, the duration of the treatment, and the impact of the injury.
The more severe the injuries and the greater the impact on the victim's life, the more valuable the personal injury case will be. Additionally, the extent of damages suffered, such as loss of wages, medical expenses, and pain and suffering, can also have an impact on the case's value.
Different types of damages may be compensable after an accident. These damages include:
Medical expenses (past and future)
Lost wages, income, and earnings
Loss of future earnings
Pain and suffering
Emotional distress
Loss of consortium
Property damage
The best way to determine how much your personal injury case is worth is to consult with an experienced personal injury lawyer from our Morongo Valley personal injury law firm, who can assess the unique circumstances of your case and determine its value. We will work hard to build your case, negotiate with insurance companies, and pursue fair compensation for their injuries and damages.
What Damages Are Available After an Accident in Morongo Valley?
Damages refer to the specific extent of your injuries, which sets the value of your claim. In general, there are three types of damage:
Economic damages: The following are damages that are based upon monetary values. They are easily calculable and represent your financial losses.

Medical costs
Lost wages
Diminished earning potential

Out-of-pocket expenses
Physical therapy
Travel costs to and from medical treatment

Non-economic damages: There are certain types of damages not associated with specific prices, such as those caused by intangible losses that you have suffered or were liable to suffer in the future. These damages include things such as:

Pain and suffering
Anxiety
PTSD
Emotional distress

Loss of consortium
Inconvenience/embarrassment
Scarring/disfigurement
Reduced quality of life

Punitive damages: Punitive damages are awarded as punishment for the defendant in addition to compensatory damages. While punitive damages are notoriously hard to obtain, a court may order them if the defendant acted with gross negligence or willfulness.
Recommended Steps to Follow After an Injury Accident in Morongo Valley
There are some safety protocols you must follow after a car collision or crash, and it is vital that you adhere to them diligently after the incident.
Once the accident has occurred, follow these eight steps diligently:
First, check for any immediate dangers and move to a safe location if possible. Your safety and the safety of others should be the top priority.
Dial 911 to report the accident and request medical assistance if there are injuries. It's crucial to have both law enforcement and medical professionals on the scene.
Exchange contact and insurance information with the other parties involved in the accident. This includes names, phone numbers, addresses, and insurance details.
Take photos of the accident scene, including vehicle damage, road conditions, and any visible injuries. This can be valuable for insurance claims and legal purposes.
5
Obtain Witness Statements
If there are witnesses to the accident, ask for their contact information and statements about what they saw. Their accounts can be helpful in determining fault.
6
Seek Medical Attention:
Even if you don't believe your injuries are severe, it's essential to see a healthcare professional. Some injuries may not be immediately apparent, and prompt medical attention can aid in diagnosis and treatment.
Notify your insurance company about the accident as soon as possible. They will guide you through the claims process.
8
Consult with an Attorney
If you sustained injuries and the accident was due to someone else's negligence, consider consulting our Morongo Valley personal injury law firm. They can provide guidance on your legal rights and options for seeking compensation.
The following steps should be adapted based on the specific circumstances of your accident. Consulting with a lawyer can be extremely helpful when navigating the aftermath of an accident.
What Happens if I'm Partially at Fault for Accident in Morongo Valley
According to California's pure comparative fault rules, damages will be divided among all parties that contributed to the accident, including the accident victim, even if you were partly at fault.
When you are found partially at fault, a court or jury (or the insurance company) will reduce your damages. If you have $70,000 in damages in a car collision but are 10% at fault, you may recover $63,000 (or 90% of your losses) from the insurance company.
Some insurance companies use comparative fault claims to deny compensation to accident victims. An experienced Morongo Valley personal injury law firm can protect you from unfounded claims of fault.
Types of Evidence Gathered to Support Your Case in Morongo Valley
Personal injury cases are determined by the evidence that is collected and presented to insurance companies or juries. As a result of an accident, evidence gathered can be used to support a Morongo Valley personal injury claim, with the type of evidence varying according to the nature of the claim.
The evidence gathered following an accident may differ from that required to establish a slip-and-fall incident in a grocery store. However, certain evidence types are commonly employed across all personal injury claims.
An eyewitness statement
Pictures were taken at the scene
Videos of the incident that are available
Reports of police investigations or other types of accidents
When a personal injury case revolves around a criminal offense, the individual may be able to use the evidence obtained in the criminal case to support their civil lawsuit. When a person is arrested and convicted of driving while impaired by alcohol or drugs, the evidence used by police and prosecutors may also be admissible in their personal injury lawsuit if that individual is also arrested for driving while impaired.
Choosing our Morongo Valley personal injury law firm. Our lawyers will begin collecting evidence as soon as your case is accepted. We ensure we have the evidence needed to prove liability and secure compensation for you.
How Much Does It Cost to Hire a Morongo Valley Personal Injury Attorney?
Personal injury victims and their families are usually concerned about the cost of hiring a skilled attorney. However, hiring an attorney may not be as expensive as you might think. Our Morongo Valley personal injury law firm understands that personal injury victims often experience financial hardship as a result of incoming medical bills and the possibility of losing their wages if they are unable to work while recovering.
Our Morongo Valley personal injury law firm accepts cases on a
contingency fee basis
, ensuring that our clients will not be required to pay any upfront or out-of-pocket expenses associated with their cases. After we receive the compensation you deserve, we will not require our clients to pay any legal fees. The fee arrangement ensures that injury victims have the resources necessary to fight for compensation even if we do not win the case. Simply put, if we do not win, our clients do not have to pay.
Is there a Timeframe for Bringing a Lawsuit After an Accident in Morongo Valley, California
The
statute of limitations
in California allows you only two years to file a claim for personal injury after an accident. In the event of a wrongful death, the claim must be filed within a specified period of time following the death of your loved one.
It is important to remember that there are exceptions in certain situations, such as malpractice claims. Missing the deadline will result in losing your chance to receive compensation.
Contact our Morongo Valley personal injury law firm today for assistance. We will ensure that you meet the statutory deadline if we need to file a lawsuit.
Contact our Morongo Valley Personal Injury Lawyers Now for Immediate Support and Maximum Results!
Whether you are suffering from personal injury, an accident, wrongful death, or an employment dispute, it is important to know that you are not alone. We at Arash Law, under the direction of Arash Khorsandi, Esq., will listen sympathetically to your needs, offer advice, and fiercely represent your interests.
Our personal injury attorneys have secured
over $500 Million
in settlements for personal injury cases. In addition to Morongo Valley, we also serve clients in nearby cities, including Desert Hot Springs, Yucca Valley, Palm Springs, Banning, Cathedral City, and Big Bear Lake, as well as major cities throughout California, namely
Los Angeles
,
San Diego
,
Sacramento
,
San Jose
,
Bakersfield
,
San Francisco
, and
Fresno
.
Feel free to contact us today for a complimentary consultation with one of our seasoned and compassionate Morongo Valley personal injury lawyers. Call us at (888) 488-1391 and start the journey to justice.
Record-Breaking Verdicts in the Following Areas of Practice
Get The Latest News from

The Best California Accident Law Firm Today