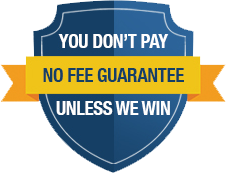 YOU MAY BE ENTITLED TO COMPENSATION FOR YOUR

CRUISE SHIP ACCIDENT

We can tell you if you have a case or not within five minutes, Call (888) 488-1391
FREE CONSULTATION  |  PAY NOTHING UPFRONT  |  OVER $200 MILLION RECOVERED  |  ZERO-FEES UNTIL WE WIN
---
California Cruise Ship Accidents Attorneys
If you have been a victim in a cruise ship accident, Arash Law can represent you to recover money for your injuries. Cruise ships have a duty to provide you safe passage when you are on their vessel.
This requires them to keep you away from harm during your vacation.  If there is an accident and you are injured you are entitled to receive compensation for your injuries.  This can include medical costs, pain and suffering, lost wages, and other damages.
Our cruise ship accidents law firm in California will represent you to the fullest extent and get you a top settlement or lawsuit verdict.
Our law firm takes all cruise ship accidents cases on a contingency basis, which means you pay no money upfront, no hourly fees.  We only get paid if we recover money for you.
DID YOU KNOW?
TIME IS CRITICAL:
Personal injury laws in California give injury victims just a limited amount of time to negotiate a fair insurance settlement.
Start w/ $0 Upfront