Our Sonora Injury Law Firm

Doesn't Just Win,


We Win Big!
You May Be Entitled to Compensation

Under any circumstances, going through an accident, be it a collision or in any way possible within Sonora, is an experience none of us want to go through. No matter how minor the accident may be, it can still result in injuries and other damages. It may even feel worse and more frustrating if that incident was the fault of someone else. If you have dealt with any of these, our renowned Sonora personal injury law firm, founded by Arash Khorsandi, Esq., can help you recover from the damages sustained in an accident.
The city of Sonora sits on the edge of the Stanislaus National Forest. According to the
World Population Review
, the city has a population of 5,046. Sonora has a relaxed and fresh mountain atmosphere, surrounded by some of California's most stunning natural landscapes. Located just two hours from the bustling Sacramento metropolitan area, the city offers the ideal balance between a tranquil lifestyle and city amenities.
Several major highways pass through this city, including California State Highway 108 and California State Highway 49. Various surface roads also pass through the area in addition to these major highways. For Sonora residents, the average commute to work is approximately 15 minutes, and most people drive alone to their workplace. However, various accidents still happen frequently in the city despite the authorities' efforts to keep the community safe.
As soon as you or a loved one has been involved in an accident in Sonora, it is crucial to seek the legal advice of an experienced personal injury lawyer. With
more than $500 Million recovered
for our clients, we can help you understand your legal options and obtain the compensation you deserve for your injuries and losses. Reach out to us at (888) 488-1391 to get you started.
Settlement in a slip and fall case versus apartment complex; client suffered spinal and shoulder injuries
– 
JUDD ROSS ALLEN
IF YES, You may be able to recover financial compensation. TELL US MORE: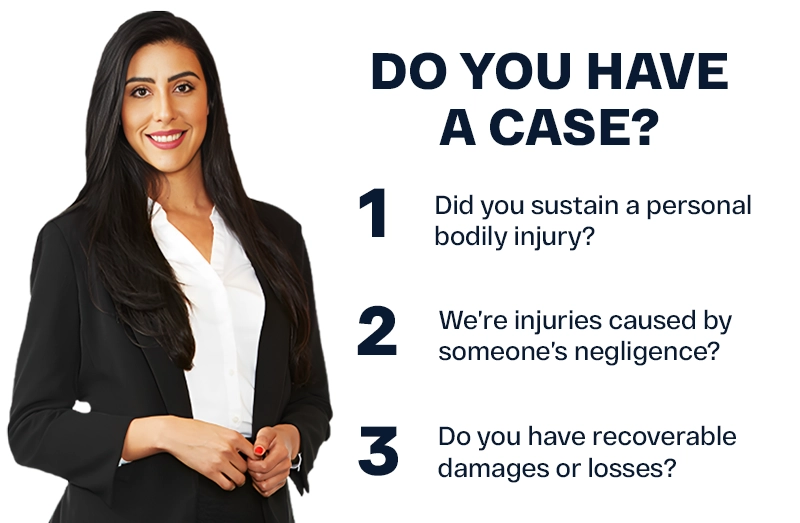 IF YES

, You may be able to recover financial compensation.

TELL US MORE:
Life Moves Fast, and Accidents Happen, Our Sonora Personal Injury Law Firm Can Help
The majority of accidents occur unexpectedly, and they happen every day. It takes only an instance for people to suffer injuries that can affect them for the rest of their lives, even if they are unlikely to be hurt in an accident on any given day. When trauma affects a person, medical bills may mount, especially if the person is unable to work.
Those who have been injured in an accident can often recover money for their losses by filing personal injury claims. Our firm assists people who have suffered significant injuries in obtaining the full compensation they deserve from negligent parties and their insurers.
Arash Law, led by Arash Khorsandi, Esq, is built on helping people who have suffered obtain the justice they deserve. We handle a wide range of accidents, which include but are not limited to:
Every Person Who Walks Through Our Door is Important to Us
As soon as we accept a case, we take the time to get to know our client personally. Being emotionally connected to our clients helps us better understand the impact their injuries have had on their lives. Having this understanding allows us to negotiate more effectively with insurers and to argue more effectively in court.
There are many lawyers who prefer to maintain a professional distance between their practice and their client's lives. Our law firm is like a family, and clients are an integral part of that. While this approach may work for some people, we are proud to show compassion to the people we represent.
Our personal injury law firm provides free initial consultations where we assess the specific circumstances of your case, explain the legal procedures involved, and consider essential factors that could impact the potential compensation you may receive. We also work on a
contingency basis
, which is helpful for victims who cannot afford to pay upfront. In this payment system, we only get paid if we win your case.
Personal Injury Settlement
Our client was the victim of a rear-end accident who was left injured and severely in pain. Arash Law was able to outshine other injury law firms when he searched online, and thankfully we were able to handle everything for our client from A to Z — All that he had to do was ask and focus on his recovery. Our client's life has changed forever, and the compensation received for the pain and suffering has opened paths for new lifelong opportunities.
Personal Injury Settlement
Our client was the victim of a rear-end accident who was left injured and severely in pain. Arash Law was able to outshine other injury law firms when he searched online, and thankfully we were able to handle everything for our client from A to Z — All that he had to do was ask and focus on his recovery. Our client's life has changed forever, and the compensation received for the pain and suffering has opened paths for new lifelong opportunities.
What Should You Do After an Accident?
Whenever you are involved in an accident, there are certain steps you should take. A car accident may warrant some of these steps, but a slip-and-fall or dog bite would also require them. If you are seriously injured and need immediate medical attention, your health and safety come first. If you can do the following at the scene of the accident, it can help you when you file your claim:
Stay Calm – Stay on the scene and be sure everyone is okay. Check yourself for injuries first, then check others. Remain calm and don't admit fault.
Get to a safe place – Move somewhere safe if possible, contact authorities, and wait.
Call 911 – Call the police and emergency services to report your accident. Unless your crash was minor, without any injuries or property damage, you should make the call. Authorities can record the incident, gather information, and make it part of an official document.
Exchange information – Swap titles, telephone numbers, and insurance information with the others involved in the accident if possible. Take photographs of everything necessary and other vital details if you can.
Don't admit fault – Stick only to what occurred when talking with a police officer. Be as detailed as possible in describing the collision or any accident.
Seek medical attention – Visit the hospital or your primary doctor immediately. Immediate medical care can decrease the damage you suffer from injuries. Tests can identify internal injuries that may not show symptoms.
Tell your insurance provider – Most insurance companies have time constraints for how soon you have to report an accident. Call quickly and adhere to the agent's instructions for reporting your incident.
Speak to insurance adjusters – Within the day of your accident, you might receive a phone call from the other party's insurer. You may speak to the claims adjuster, but don't give any more information than is needed. Don't record a statement or take an insurance settlement deal until you discuss things with a lawyer specializing in your case.
Keep your documents – Maintain accident-related files together and organized. Your file should have a copy of the police report, medical bills, the other driver's information, injury treatment programs, and any other files you have collected about the incident.
Call the best Sonora injury law firm – We offer free consultations so you can discuss your accident without risk or obligation. We can determine whether your case has merit, help you talk to insurance companies, and assist you in filing a personal injury claim if necessary.
Accidents Involving Fatalities
Accidents can sometimes result in fatal injuries. It can be incredibly overwhelming to hear that a loved one has died in an accident. Families may struggle to deal with the demands of everyday life during a period of intense grieving, and many people are reluctant to contact a lawyer because of these reasons. It is important to have the time you need to deal with your pain, but it is also crucial to contact a lawyer as soon as possible. Having a Sonora injury lawyer investigate your accident and begin working on your case as soon as possible will increase your chances of receiving proper compensation.
No amount of money can truly compensate you for the love and care that you have lost. However, we also believe that people deserve financial security after going through such a traumatic event. Our job is to work with grieving families to ensure they know someone experienced is handling their case and that they are not alone.
Personal Injury Law Firm in Sonora - What You Need to Know
It is essential to know how to ensure a lawyer from a personal injury law firm in Sonora has the knowledge and expertise required to handle your case. There are a few easy steps you can take to find out if the attorneys are well-liked in the neighborhood, have a
solid track record
of wins and settlements, and are prepared to go above and beyond to make sure you get the justice you are entitled to.
FAQS About Personal Injury
I Need A Personal Injury Law Firm to Help Me. How Do I Choose One?
A personal injury lawyer can be of great assistance. Due to the complexity of many of these claims, it is not recommended to represent yourself, and you shouldn't leave it to the goodwill of insurers to give you fair and proper compensation. You can make all the difference in your case and, consequently, in your life if you have the right people by your side. If you're choosing an attorney, you need to remember that the person you choose will be with you for quite some time since personal injury cases take a while to resolve, and each case varies.
Is It Critical to Hire a Lawyer Right Away?
Hiring an attorney at the beginning can help you as you proceed and ensure that your case is properly examined and documented as you proceed.
Whether or not you have already hired a lawyer, it is important that you gather as much information as possible. Obtaining the names and contact information of witnesses, photographing the scene, gathering physical evidence, such as the car or product involved in the accident, obtaining a police report, and obtaining medical records are all critical components of your case.
It is important to us at Arash Law that we start the case investigation as soon as possible. Obtaining witness statements and securing evidence during this time allows our Sonora personal injury law firm to ensure that evidence can be retrieved. Getting statements and supporting documentation, finding pertinent documents, searching the Internet, and looking for assets are just a few of the many tasks that can be included in an investigation.
Is There a Time Limit in Sonora for Filing a Personal Injury Lawsuit?
The clock starts ticking as soon as an accident occurs. In accordance with the law, you must file a claim for damages within a set timeframe. This is known as the statute of limitations. There are different time limits for suing in California, but most personal injury lawsuits must be filed two years after the incident. When you or a loved one is involved in an accident, you should talk to a personal injury lawyer immediately. It allows your attorney to investigate and take action while the evidence is still fresh, protecting your right to file a lawsuit.
Is My Case Worth Anything? How Much Can I Expect to Recover?
This will vary depending on a number of factors, such as how serious your injury is, what led up to it, and how much it will impact your life going forward. Without thoroughly investigating the case's facts, this analysis cannot be finished. A seasoned personal injury lawyer on our team will provide you with a detailed analysis; schedule a free consultation with Arash Law, led by Arash Khorsandi, Esq.
If The Insurance Company Doesn't Settle Properly, What Happens?
We have sued in numerous cases because the settlement offer was insufficient. When the trial date approaches, some insurance companies will only pay fair value. More crucial than anything else your attorney can accomplish for you is their ability to assess the actual value of your case.
We Care About You And Your Family. Call The Only Personal Injury Law Firm Sonora Trusts
Accidents can result in serious injuries that can be life-changing for the victim and their family. A person's capacity to work, take care of themselves and their family, and enjoy life may be negatively impacted by these injuries, which can be financial, emotional, or physical. It is critical that you consult with a knowledgeable personal injury lawyer as soon as possible if you were harmed in an accident in Sonora, California.
We are committed to helping Sonora accident victims get the compensation they deserve for their injuries and losses. To assist you in making informed decisions about your legal options, we offer free, amiable legal advice.
Unexpected circumstances can leave you feeling helpless and uncertain about the future, but we are here to help, so get in touch with us right away if you need legal advice or representation.
When in doubt, give us a call. Keep our phone number, (888) 488-1391, in your phone or fill out our "Do I Have a Case?" form. You are not alone, and we are with you.
Record-Breaking Verdicts in the Following Areas of Practice
Get The Latest News from

The Best California Accident Law Firm Today