A 44-year-old man identified as Damarcus W. was killed after getting beaten by a bat in a Walmart branch in Fort Wayne on March 7, 2020.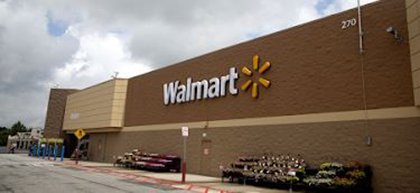 Bluffton resident Levi A. was reportedly wearing a ski mask while driving around the Walmart parking lot. He suspected that he hit the victim with his vehicle before beating him to death with a baseball bat outside of a Fort Wayne Walmart. 
The suspect then attempted to flee the scene but was later apprehended by local authorities. The victim sustained life-threatening injuries from the incident. Weeks after the encounter, the victim succumbed to his injuries and was pronounced dead on April 11, 2020. 
It was unclear what Arnold's intentions were as to why he suddenly attacked the victim. The suspect now faces charges of more than 50 years in prison.
The suspect pleaded guilty but mentally ill for the attacks. Arnold's plea agreement with prosecutors calls for a sentence of 51 1/2 years in prison. He is due to be sentenced on April 16. 

Wrongful Death Attorney for Victims of Walmart Bat Attacks in Indiana
When something or someone cuts life short, it can leave surviving family members feeling devastated, confused, and at a loss as to what to do. Legal matters may be difficult to think about after a tragedy, but consider pursuing a wrongful death claim for the good of your family's future.
The courts may award compensation for all of these intangible losses, as well as for substantial damages like funeral and burial expenses or the decedent's accident-related medical care up until the time of death. A wrongful death claim can provide an important source of financial relief for loved ones the decedent left behind.
If you have a nagging suspicion that someone is to blame for the death of your spouse or family member, contact Arash Law. We have the resources you need to pursue justice for wrongful death and the experience to ensure that you get fair compensation. 
Call (888) 488-1391 for a FREE Consultation with our attorneys.