A legally armed bystander with a gun helped stop a brutal bat attack in the parking lot of a Fort Wayne Walmart on March 10, 2020.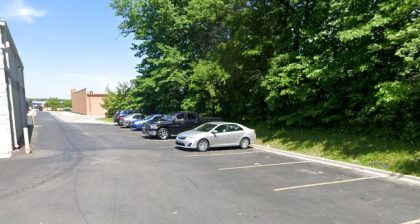 The attack occurred at around 10:30 a.m. outside the Apple Glen Walmart. A masked man was reportedly seen driving a Chevy Impala.
The suspect then exited his car and started violently beating another man with a baseball bat.
A legally armed bystander happened to see the incident. He pulled out his gun and pointed it at the suspect to try and get him to stop. Fortunately, his attempt was successful as the suspect started to retreat to his vehicle and drove away.
The victim sustained non-life-threatening injuries and was transported to a nearby hospital for treatment.
It was unclear what the suspect's intentions were behind the beatings, but authorities believe it may have been a hate crime as the victim did not know the suspect personally.
Authorities initially attempted to chase the suspect but were unsuccessful. They were able to apprehend the suspect later. The suspect was identified as 21-year-old Levi A. He is charged with attempted murder.


Contact Arash Law Now
Dealing with injuries after getting assaulted or beat up can be quite challenging. Let us handle all the legal work for you.
Have you been a victim of serious crimes similar to this one? Contact our law firm now, and we will serve as your legal guardian throughout the process.
For immediate assistance, call our toll-free 24-hour lawyer helpline at (888) 488-1391, any day of the year. Our industry-recognized personal injury attorneys in California will answer every question you have and provide you with a free, in-depth case evaluation to see if you have a case.