<! ---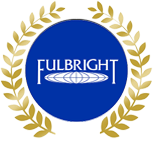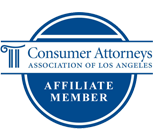 Roberto Dominguez, Trial Attorney at
Arash
Law
Roberto Dominguez Quiroga is a personal injury trial lawyer at Arash Law who devotes his practice in representing individuals in complex civil litigation cases involving personal injury, wrongful death, and premises liability. Mr. Dominguez is dedicated to helping victims, and their families obtain maximum compensation following a catastrophic injury or death as a result of the reckless, negligent, or intentional conduct of others.
Before joining Arash Law, Mr. Dominguez assisted other consumer law firms in southern California where he gained recognition for passionately and successfully representing clients at the trial level. Mr. Dominguez has successfully helped thousands of individuals in seeking compensation for their losses through zealous advocacy.
Mr. Dominguez received his Juris Doctorate from University of California, Berkeley, where he was an editor for Ecology Law Quarterly. Mr. Dominguez also graduated Summa Cum Laude from Arizona State University with a Bachelor of Science in Economics and International Business.
A native of southern Arizona, Roberto Dominguez Quiroga was previously a Fulbright Scholar in Spain and has native fluency in Spanish. Individuals and their families can expect Mr. Dominguez to provide legal advice and updates via oral and written communications in either English or Spanish.
Mr. Dominguez is a member of the State Bar of California and is licensed to practice law in the United States District Court, Southern District of California.

Summa Cum Laude from Arizona State University with a Bachelor of Science

Juris Doctorate from the University of Californiay Berkeley
Accreditations and Memberships
State Bar of California
Consumer Attorneys Association of Los Angeles
Consumer Attorneys of California
Los Angeles County Bar Association
Schedule Consultation with Roberto