In November 2016, California voters voted in favor of Proposition 64, the Control, Regulate, and Tax Adult Use of Marijuana Act. The legislation decriminalized many aspects of cannabis use. By 2018, 42 percent of California drivers that were killed in a car accident had tested positive for legal or illegal drugs.
Now, the California Highway Patrol (CHP) has granted $27 million in funding to qualified applicants in local communities to support education and enforcement of cannabis-related impaired driving. The aim is to reduce the number of DUI accident victims. At Arash Law, that is our goal too. Contact our DUI accident victim attorneys online today if you are a victim of a DUI accident. 
Proposition 64
Proposition 64 enables adults 21 years old and over to cultivate or possess marijuana for recreational use. It has no impact on the Compassionate Use Act or the Medical Marijuana Regulation and Safety Act, still in effect. Proposition 64 notes that recreational use of cannabis in public is illegal, but car searches for the substance are not in many cases.
Standardized Field Sobriety Tests can be used in order to determine if drivers are impaired. It also expressly stipulates that cannabis is a dangerous chemical for the environment and to people. Funding for the new grant program of the CHP comes from the tax monies collected as a result of Proposition 64. The Act taxed the cultivation of cannabis and sales of cannabis products in California.
The CHP Cannabis Tax Fund Grant Program
With Proposition 64 in effect for four years now, tax monies from the Act have now been allotted for the community with this new program. The program is called the CHP Cannabis Tax Fund Grant Program and was announced in late 2020.
The Cannabis Tax Fund Grant Program was an application-based process with an application period that ran from January 7, 2021, to February 23, 2021.  There were two opportunity groupings to receive funding. Toxicology laboratories were the first group available for the opportunity of funding. Law enforcement agencies were eligible to apply for opportunity two.
Under this program, agencies or organizations could only request funding that would complete a project. They were not permitted to request monies to support a project that was already funded. The CHP was expressly seeking applicants that were implementing new programs to educate and enforce cannabis-impaired driving. Applicants are not permitted to use the funding for existing programs or activities.
Opportunity 1 – Toxicology Labs
For Opportunity 1, applications were being accepted for toxicology labs. This opportunity made 10 million dollars available to applicants. Applicants could apply for any amount of funding up to $10 million. The CHP described the process as competitive, expecting applicants to have measurable results, a budget, and a strong justification for their program needing funding.
The purpose of this funding was to eliminate backlogs in testing and evidence collection, as well as to examine the drug chemistry for driving under the influence. It is also intended to reduce turnarounds on testing and eliminate the need for agencies to outsource to private labs for testing.
Opportunity 2 – Law Enforcement
For Opportunity 2, applications were accepted from law enforcement agencies. This opportunity made $16 million with a $1 million funding cap per application. Applicants were expected to show projects that involved innovative public education programs and outreach services. They were also asked to submit projects that would increase DUI/DUID enforcement.
Projects could train law enforcement further in the detection and removal of impaired drivers from the roads. Of the program, CHP Commissioner Amanda Ray said,
"These grants represent an opportunity for the CHP to work collaboratively with local traffic safety stakeholders to strategically address impaired driving issues while making California's roadways a safer place to travel."
The CHP has as its intent:
The reduction of cannabis-impaired crashes on California roads

Greater public awareness on the dangers of cannabis-impaired driving

Safer roads
Who Received the Funds
Applications for the funding closed in February 2021. The funding would be made available to the qualified applications for programs starting no earlier than July 1, 2021. The recipients of the grants have not been formally announced by the CHP.
However, many city councils that have been approved for the funding have submitted acceptance of the grants into their council agendas this spring.  The Angels Camp Police Department submitted an approval of Resolution No. 21-22 to authorize the city to accept funds amounting to $46,322.22 from the Cannabis Tax Fund Grant Program.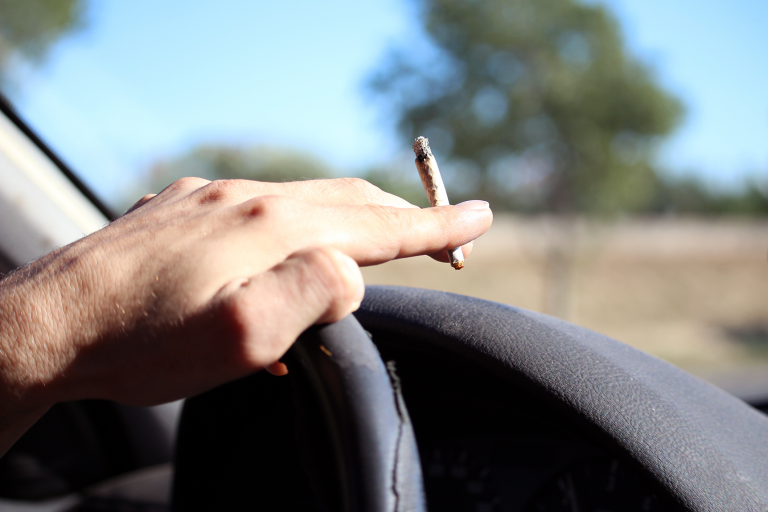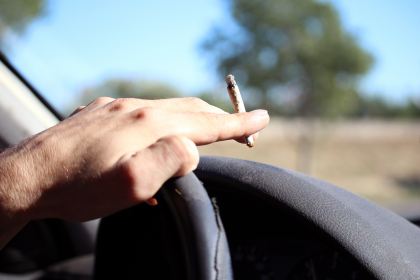 Fullerton city council also accepted a grant on June 15, 2021, of almost $320,000 for Fullerton police. Sonora Police were granted $53,174.08 and will use the funds for training, education, and equipment over a two-year period. The Chico Police Department was successful in its application and will receive $318,986.16 in a program called the Chico DUI Reduction Initiative. They will use that to improve:
Standard field sobriety tests (SFSTs)

Training for drug recognition experts (DREs)

DUI checkpoint planning

Public and school-based educational hands-on exhibits
Other agencies approved for the funding have not made that widely known at this time.
Get More Information
If you are interested in learning more about Proposition 64 or the Cannabis Tax Fund Grant Program and its uses, contact the DUI accident victim attorneys at Arash Law. Call (888) 488-1391 or connect with us online and leave us your information.