California

Workers' Compensation Attorneys
with over $400 Million Recovered in Compensation for Injury Clients.
You May Be Entitled To Compensation

Record-Breaking California Workers' Compensation Attorneys
If you suffer injuries at work, there is a good chance that you have the right to workers' compensation. California law requires all employers – even those with a single employee – to carry workers' compensation coverage. This requirement ensures that injured workers' have access to compensation for their medical expenses and part of their lost income. 
If you have never dealt with a workers' compensation insurance claim before, it can be difficult to know what to do or what compensation you should get. Fortunately, a California workers' compensation attorney can help! The skilled attorneys at our personal injury firm know how to protect your legal right to compensation for workplace injuries. We fight hard to ensure that the insurance company does not your claim on improper grounds and that you receive the maximum benefits possible.
Does v. California Farm (confidential) –settlement for a group of farmworkers who were killed when the car they were transported in to work flipped over in Merced County.
– 
Benny Khorsandi
Common Types of Workers' Compensation Injuries
Workers' compensation insurance coverage applies to all injuries suffered in the "course and scope" of your employment.  As a result, workers' compensation covers you even if you were not physically at the office or workplace when you are hurt. Imagine, for example, that you were struck by a negligent driver while operating a company vehicle on company business. In this case, you would likely be entitled to workers' compensation – even though you were not at the office, you were still within the scope of your employment.
Workers' compensation also covers injuries that occur at worksites. Injuries on construction worksites, road crews, and manufacturing facilities are common because these worksites are particularly dangerous. So what types of injuries are common in workers' compensation claims? The severity of workplace injuries tends to be related to the type of accident you had.
Some examples of common workplace injuries include:
Whiplash
Muscle pain
Sprains and strains
Simple broken bones
Mild concussions
Bruised internal organs
Of course, you could also suffer more serious injuries, such as: 
Complicated bone fractures (involving blood vessels, nerves, or underlying medical conditions that hinder bone growth)
Nerve pain and injuries
Heavy bleeding
The most serious injuries can be life-threatening. Unfortunately, not all injury victims survive workplace accidents. Surviving family members are entitled to death benefits in these circumstances.
The most serious injuries can include: 
Permanent brain damage (or brain death)
Heavy internal bleeding
Damage to internal organs
Amputation of limbs
Paralysis (including paraplegia, quadriplegia, and tetraplegia)
Regardless of your injuries' severity, you are entitled to workers' compensation coverage for your financial losses and medical expenses. Our workers' compensation attorneys can help protect your legal rights throughout your workers' compensation case.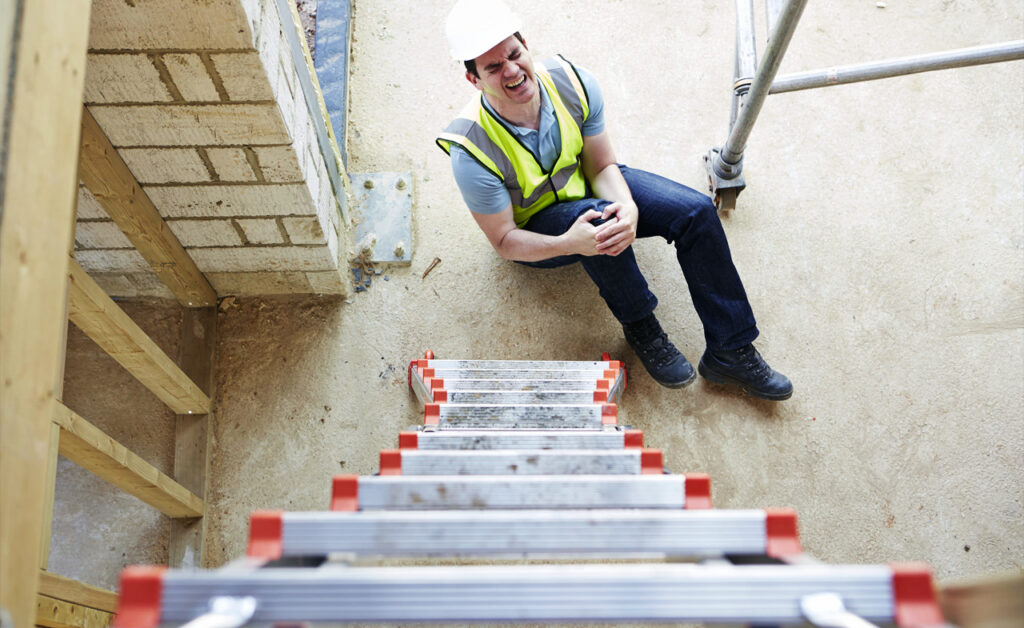 Emperatriz Ayala
My husband had an accident 2 years ago, a 85 years old man hit him, the Arash law group works very well on my husband case that took 9 month and he won the case and my husband was happy with the results. A year later I got into an accident as well and I'm still waiting in my case is almost resolving and it's 9 months already. This people knows the law and they do their job right to help you out in getting the most for you to fight on your behalf. I strongly recommend the Arash Law firm they do things right in a efficient and professional manner.

Chris Zavala
Had a great experience with all the people at Arash law. Long story short was in a bad car accident. It was overwhelming and the whole process was a lot, but they kept me in the loop. They answered all my questions and gave me great advice. Couldn't be any happier. Would definitely recommend anyone looking for a personal injury lawyer. They'll guide you through the whole process!

Jill Smith
Having Arash Law handle my auto accident was the best decision I could have made. Everyone I interacted with was kind, professional and detail oriented. I am extremely happy with the outcome and would recommend them highly.

Joseph R. Porter
From start to finish, Arash Law firm is there every step of the way with close, constant, personal contact and attention. I never knew a Law firm could actually care so much for me as a person and what I was personally going through as well as the settlement I was going to recieve once my case was finally completed. Thank you to everyone at Arash Law for your ongoing support and communication. You are the ONLY firm I will ever recommend to someone who is need of a great attorny.

Monica Parra
I had an excellent experience with Arash Law. I will definitely recommend to my family and friends. I interviewed a few firms before deciding to work with Arash Law. What made my experience excellent was (i.e. head attorney being accessible to talk to and he answered all my questions and concerns, sensitive and thorough personel who completed in home intake & follow up process, being connected immediately to quality Physicians who addressed my injuries and recovery process, clear contract-read throughly to ensure its something you can commit to). Being in a car accident is a traumatic experience and I had a sense of peace knowing Arash Firm was walking with me throughout the whole process. Thank you Arash Firm for all your hard work and help. I am so grateful and appreciative for you all! 🙏 With Gratitude, Monica Parra
What to Do After a Workplace Injury
It can be difficult to know what to do in the chaotic aftermath of a workplace accident. Your priority must always be the health and safety of everyone on the scene. Call 911 right away if you or anyone else needs immediate medical attention.
Get out of the way of any debris that may fall or unstable machinery in the area to prevent further injuries. If you are unsure whether you can safely leave the scene, ask the 911 operator what to do. They will be able to tell you how soon first responders can arrive on the scene – and whether you should stay put until then.
Some injury victims choose not to leave the scene in an ambulance. If your injuries are stable, this might be a viable option, but even then, it is important to see a doctor right away. Only a medical professional can determine whether you have suffered injuries – and whether you need immediate medical attention.
Some injuries are not immediately obvious. Internal bleeding, for example, might start very slowly. By the time you show symptoms, you could be having a life-threatening emergency. If, however, you saw a doctor right away, he or she could monitor your blood pressure and determine whether you needed surgery to prevent your condition from becoming serious. Internal bleeding is just one of many examples of injuries that you might not notice right away.
Only a medical professional can give you a clean bill of health. In addition to protecting your health, seeing a doctor will also protect your legal rights. Insurance companies sometimes try to claim that an injury victim made their injuries worse by delaying medical treatment.
When you do delay treatment, it can impact your legal right to compensation. The California workers' compensation attorneys at Arash Law led by Arash Khorsandi can help protect your claim from such attacks, but it is better to simply see a doctor in the first place. Even a quick, simple exam can help prevent serious medical and legal complications.
Once a healthcare professional has addressed your medical needs, it is time to find a workers' compensation attorney. The sooner you have an attorney fighting on your side, the better protected your legal rights will be. This fact is why it is so important to hire an attorney as soon as possible.
You don't have to search the internet for the "best workers' compensation attorneys in California" or "workers' compensation attorneys near me." The best workers' compensation attorneys in California are right here.
Other Types of Disability Compensation
Workers' compensation insurance provides benefits for all medical bills related to the accident and a set portion of your lost wages. It does not cover all your wages, and it does not pay any compensation for pain and suffering. This fact is why it is important to ask your injury lawyer about other legal claims you may have.
If, for example, you were injured by faulty machinery at work, you might have a product liability claim in addition to your workers' compensation claims. Or if another driver struck you in your company vehicle, his auto insurance company would be contractually obligated to pay for your injuries.
Personal injury claims can provide more coverage and compensation, but they often take longer to resolve than a workers' compensation claim. This fact is why it is important to file both types of claims whenever possible. Your health insurance company may be entitled to reimbursement for medical bills they paid that are later paid by workers' compensation. Similarly, the workers' compensation company may be entitled to reimbursement for medical bills later paid by another injury settlement.
Your injury lawyer will help settle these reimbursement requests and ensure that they do not exceed allowed reimbursement amounts. Doing so protects your right to receive all the compensation to which you are entitled. But how are permanent injuries compensated? Workers' compensation offers set payments for permanent disabilities if your doctors determine that you have reached Maximum Medical Improvement (MMI). MMI means that further treatment would not help your injuries, and you have recovered as much as can be expected.
If the workers' compensation insurer agrees that you have reached MMI, you may be entitled to permanent disability payments. There are also, however, other sources of compensation for these injuries. Some employers provide short term and long term disability insurance for their employees. Other employees choose to purchase this insurance themselves to supplement their health insurance coverage.
These policies pay benefits when you are out of work for an extended time. And if you have paid into the social security system, you can apply for social security disability income (SSDI). Your eligibility for disability benefits and other legal claims depends on the specific circumstances of your unique situation. This fact is why it is important to consult with a workers' compensation attorney about your particular case.
The injury lawyers at Arash Law headed by Arash Khorsandi offer free consultations, so be sure to meet with one of our experienced workers' compensation attorneys as soon as possible. If you wait to get legal advice, your legal rights could be hurt by another you have said or done following the accident. It might even be too late to file claims at all. Workers' compensation and personal injury claims are subject to statutes of limitation.
If you do not file your claim by the deadline established by law, you lose your claim forever. Do not wait to get the legal advice that can prevent this situation.
April 2019: $14M settlement in a traumatic brain injury case involving a defective piece of equipment at a factory.
– 
Brian Beecher
Workers' Compensation for Permanent Injuries
Your workers' compensation benefits for permanent injuries depends on many factors. First, it is important to realize that the insurance company can dispute that you have reached MMI. They can request an exam from their doctor to assess your injuries. Once a physician determines that you have reached MMI, the insurance company will assign you a permanent disability rating.
This rating is determined by a medical professional to reflect the portion of your earning ability that you lost due to your work injury. Importantly, the same injuries could affect two workers' very differently.
Some of the factors that affect your permanent disability rating include:
Your age
The date of your injury (and workers' compensation laws in effect at the time of the injury)
Your specific job duties, the field you work in, and the work you can perform in that field with your injuries
The specific type of injuries you received to each body part
Your ability or inability to compete in a fair job market with your disability
The work restrictions you have with your disability
Often the insurance company does not come up with a fair disability rating on the first attempt. Your attorney can present your medical evidence to the insurance company and ask them to reconsider. You also have the right to appeal the disability rating to the Division of Workers' Compensation. Our trusted workers' compensation attorneys have experience handling permanent disability ratings – and all options for appealing this decision when necessary.
What if My Employer Retaliates Against Me for Filing a Workers' Compensation Claim?
California law prohibits employers from retaliating against employees who file workers' compensation claims. Section 132(a) of the California Labor Code explicitly states that California's public policy prohibits discrimination against those who suffer injuries within the scope and course of their employment. Prohibited discrimination includes firing an employee, threatening to fire them, or otherwise discriminating against them (such as changing shifts or forcing a demotion on the employee) because they filed a claim.  
Employers who do so can be convicted of a misdemeanor. The employee's compensation in such a case is also increased by half (up to $10,000), and they can recover up to $250 in costs and expenses associated with getting the award. The employee is also entitled to be reinstated and compensated for any past due wages and employment benefits (such as health insurance).  The law prohibiting retaliation is, in fact, so comprehensive that it also targets workers' compensation insurance companies. 
Workers' compensation carriers can also be convicted of a misdemeanor and be forced to pay the above awards if they advise their clients to retaliate against an employee.  They also cannot threaten to cancel a workers' compensation policy or increase premiums if the employer does not retaliate against the injured worker. Our experienced California workers' compensation attorneys can help protect you from illegal retaliation – and obtain the increased awards and penalties that come with retaliation if you are eligible to receive them.
Call Us Today to Speak with a California Workers' Compensation Attorney