California

Workers' Compensation Lawyers
with over $400 Million Recovered in Compensation for Injury Clients.
You May Be Entitled To Compensation

California Workers' Compensation Lawyers with Proven-Results for Over 3 Decades
If you live in California, and have been injured in the workplace or on the job, you may be entitled to workers' compensation insurance coverage. It is important to consult with an injury lawyer as soon as possible after an accident occurs. The sooner you have an experienced workers' compensation lawyer fighting on your side, the better protected your legal rights will be.
You don't have to be overwhelmed by the claims process. You also don't have to take legal advice from your employer – remember, their insurance premiums could go up if you file a claim, so their interests are not in line with your own. It is vital to get independent legal advice from your own workers' compensation attorney.
Our experienced California
workers' compensation lawyers
are here to help with all types of workplace injury cases. We are experienced in handling workers' compensation cases.
We can help you fight for temporary or permanent benefits, and we will also investigate any other potential legal claims you may have. Our aggressive injury lawyers know how to access all the different sources of compensation to which you could be legally entitled. With an experienced injury lawyer on your side, you will know that your legal rights are being protected during this difficult time.
Suarez v. PLI Marketing Solutions (settled on 3/2/2022) – Settlement involving a forklift operator who fell off a loading dock crushing his left upper extremity when his brakes failed.
– 
TINA ESHGHIEH
What is Workers' Compensation?
Workers' compensation is an insurance system that ensures injured workers will be compensated when they are hurt on the job. Every state has its own system governed by state laws. The system in our state is established and governed by the
California Labor Code
. These statutes govern who is eligible for workers' compensation, what compensation is owed, how long workers' compensation benefits must be paid for, and what services are available to workers who are permanently disabled.
California law also determines which employers must maintain workers' compensation coverage. In some states, employers are only required to carry insurance if they have a certain number of employees or are engaged in a hazardous field of work. This is not the case in California.
If an organization hires even one employee, it is legally required to carry workers' compensation insurance. Doing this helps to ensure that these critical benefits are available to all California workers. Employers can qualify to "self insure," meaning they have enough assets to pay injury claims without paying premiums for workers' compensation insurance.
This action requires state approval. The employer must have a net worth of at least $5 million and a net income of $500,000 per year. The employer must also post a security deposit. As you can imagine, many small businesses cannot meet these requirements. These small businesses can pool their resources in group self-insurance plans, which have become a popular alternative to traditional workers' compensation insurance policies. Such plans are governed by the
Office of Self-Insurance Plans
which is part of the California Department of Industrial Relations.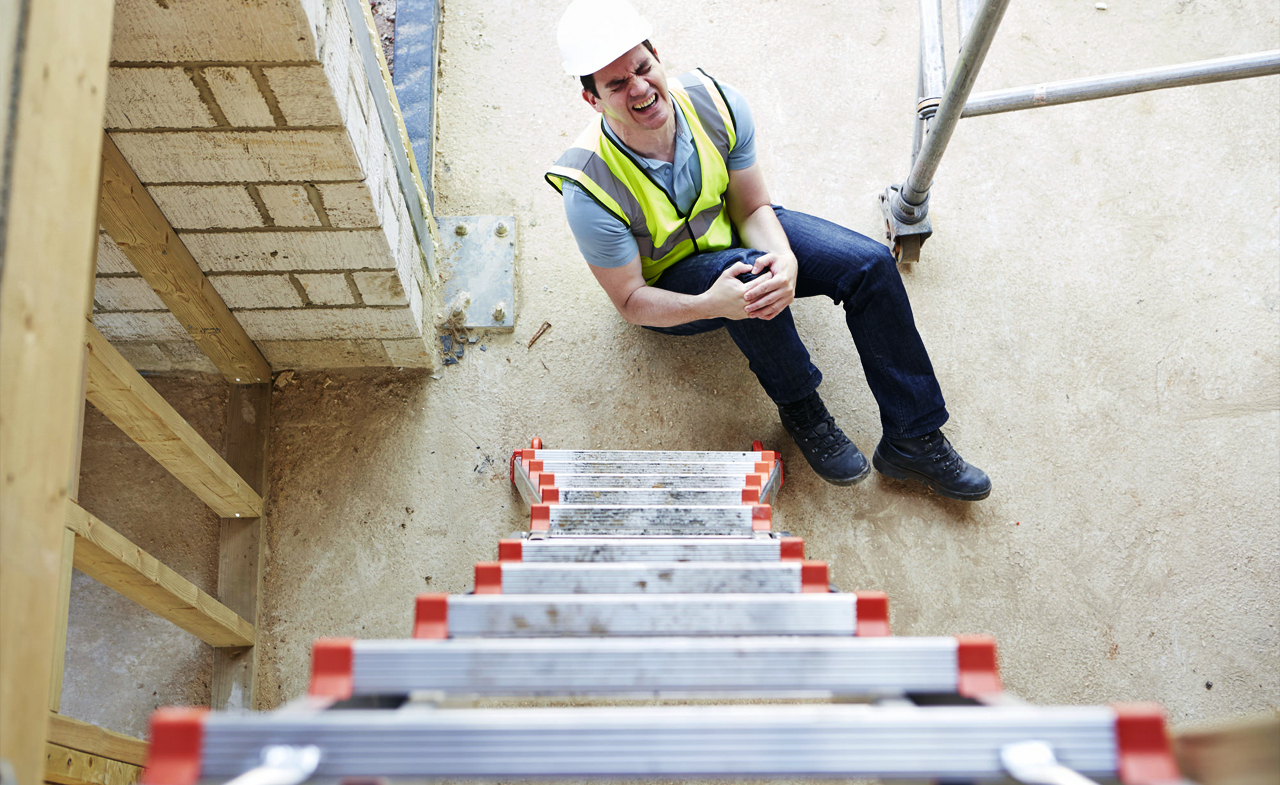 Emperatriz Ayala
My husband had an accident 2 years ago, a 85 years old man hit him, the Arash law group works very well on my husband case that took 9 month and he won the case and my husband was happy with the results. A year later I got into an accident as well and I'm still waiting in my case is almost resolving and it's 9 months already. This people knows the law and they do their job right to help you out in getting the most for you to fight on your behalf. I strongly recommend the Arash Law firm they do things right in a efficient and professional manner.

Chris Zavala
Had a great experience with all the people at Arash law. Long story short was in a bad car accident. It was overwhelming and the whole process was a lot, but they kept me in the loop. They answered all my questions and gave me great advice. Couldn't be any happier. Would definitely recommend anyone looking for a personal injury lawyer. They'll guide you through the whole process!

Jill Smith
Having Arash Law handle my auto accident was the best decision I could have made. Everyone I interacted with was kind, professional and detail oriented. I am extremely happy with the outcome and would recommend them highly.

Joseph R. Porter
From start to finish, Arash Law firm is there every step of the way with close, constant, personal contact and attention. I never knew a Law firm could actually care so much for me as a person and what I was personally going through as well as the settlement I was going to recieve once my case was finally completed. Thank you to everyone at Arash Law for your ongoing support and communication. You are the ONLY firm I will ever recommend to someone who is need of a great attorny.

Monica Parra
I had an excellent experience with Arash Law. I will definitely recommend to my family and friends. I interviewed a few firms before deciding to work with Arash Law. What made my experience excellent was (i.e. head attorney being accessible to talk to and he answered all my questions and concerns, sensitive and thorough personel who completed in home intake & follow up process, being connected immediately to quality Physicians who addressed my injuries and recovery process, clear contract-read throughly to ensure its something you can commit to). Being in a car accident is a traumatic experience and I had a sense of peace knowing Arash Firm was walking with me throughout the whole process. Thank you Arash Firm for all your hard work and help. I am so grateful and appreciative for you all! 🙏 With Gratitude, Monica Parra
Who is Eligible For Workers' Compensation?
In order to qualify for workers' compensation coverage, an employee must prove that his or her injury occurred while on the job. Doing this is easy if the injuries result from a single accident in the workplace while the employee was on the clock. But workers' compensation claims are not always this straightforward. What if the employee was running an errand?
If the errand was at the direction of the employer, the worker is still eligible for workers' compensation coverage, even if the accident did not occur on the employer's premises. What if the employee clocked out but was still performing a task for the employer?
This, too, is a situation that should result in workers' compensation coverage. As you can imagine, workers' compensation insurance companies sometimes fight claims that occur in these "gray areas." Because of this, it is so essential to hire your own workers' compensation attorney who knows how to prove that your employer is liable for your injuries.
Workers' compensation is also available when your injuries did not occur from a single accident. Sometimes, workers experience a "cumulative injury" from repeated actions in the workplace. A typical example is carpal tunnel syndrome. This condition does not occur in a single day.
Instead, it is a condition that develops after months or years of repeated stress on your wrists. If you can prove that this stress occurred in the workplace (for example, by working at a computer for forty hours per week), then the injury should be covered by workers' compensation insurance. Many cumulative injuries involve workers who were exposed to toxic substances in the workplace. Miners can develop black lung disease after years in the mines.
Many workers have developed mesothelioma and other cancers after years of exposure to asbestos in the workplace. These chronic conditions are expensive, and victims have the legal right to be compensated for their losses. But it is critical that you have an experienced lawyer who can prove that your workers' compensation claim should be covered.
What Does Workers' Compensation Pay For?
Many injured workers are surprised to learn that workers' compensation does not cover the full amount of their lost wages. Wage rates are set by state rules that can change every year. In general, workers' compensation will reimburse you for two-thirds (66.7 percent) of the wages you made before the injury. But this is limited by minimum and maximum amounts that change every year.
In 2020, the minimum is $194.91 per week, while the maximum is $1299.43 per week. Workers' compensation does cover the full amount of all medical bills that are related to your workplace injury. However: the insurance company can contest these charges. They might claim that you got too much treatment, or that your treatment was not related to your workplace injuries, or that the costs are excessively high.
It is crucial to have your own workers' compensation attorney who can fight back against these claims and ensure that you get the compensation you deserve for the medical treatment you need. Workers' compensation does not pay for all of your lost wages. It also does not offer any compensation for your pain and suffering. For this reason, it is essential to have an experienced workplace injury lawyer review your case for any other potential claims you may have.
If, for example, you were injured in the workplace because your safety equipment malfunctioned, you might have a product liability claim against the manufacturer. In a product liability claim, the victim is entitled to compensation for all of their lost wages, pain and suffering, and all medical bills and expenses related to the injury. This is why it is so important to be sure that you are not missing out on any other injury claims you have in addition to your workers' compensation claim.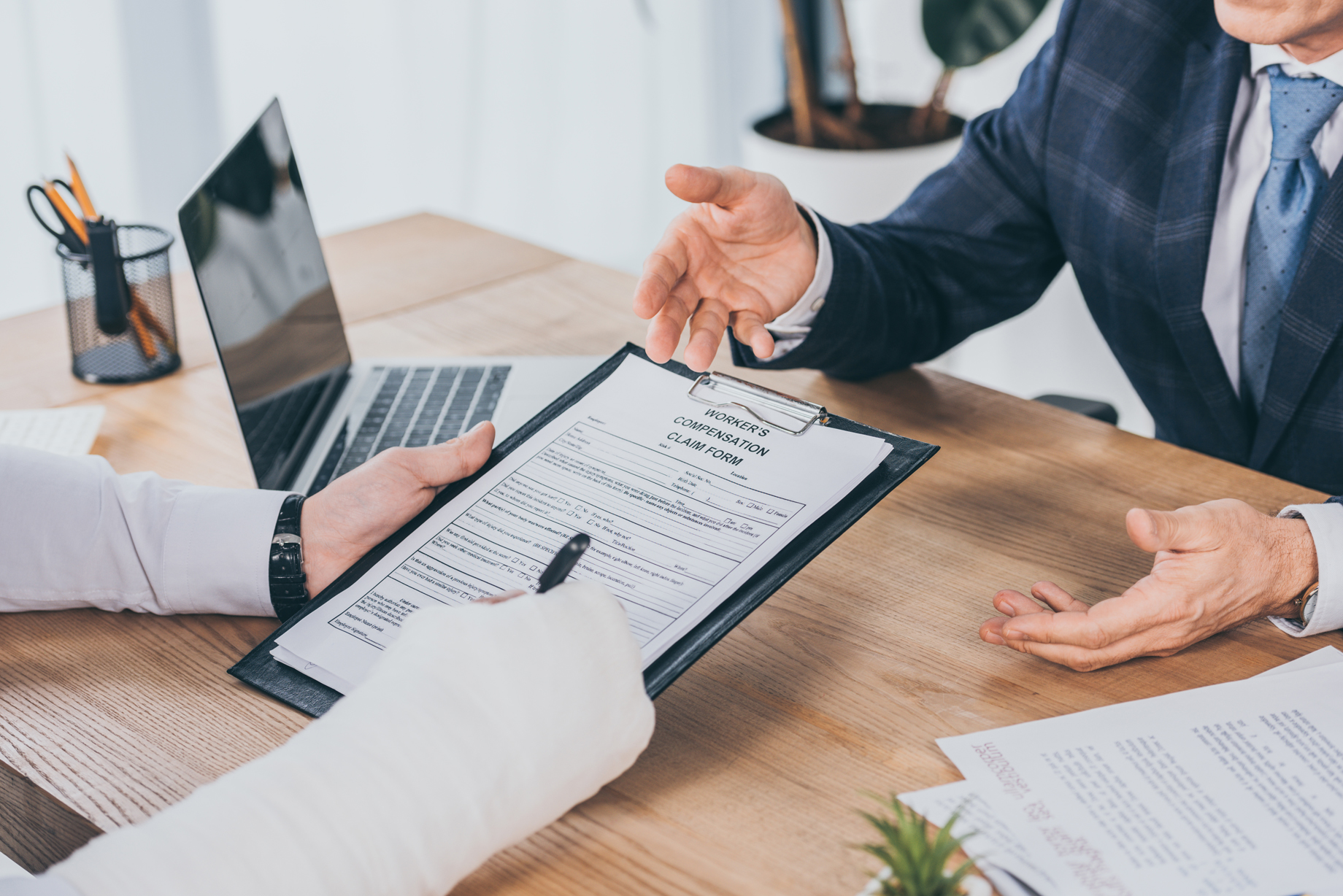 Does v. California Farm (confidential) –settlement for a group of farmworkers who were killed when the car they were transported in to work flipped over in Merced County.
– 
BENNY KHORSANDI
How Long Can I Receive Workers' Compensation Benefits?
California laws and rules also determine how long a person can receive workers' compensation benefits. For most injuries, you will be capped at 105 weeks within a five year period. However, this does not mean you are guaranteed benefits for that long. Your benefits continue for as long as your medical condition requires. If your doctors determine that you are able to return to work sooner, then your benefits will stop. If you are still getting treatment after 105 weeks, your workers' compensation lawyer might have to gather medical evidence to prove that your injuries are permanent.
Workers' compensation benefits for permanent injuries are based on a standard of "maximum medical improvement" (MMI). MMI is not the same as being healed from your injuries. It means that further medical treatment is unlikely to improve your condition.
At this point, your doctor will conduct a disability rating to determine whether you are able to work with your permanent limitations (and, if so, what restrictions you will face). If you are permanently unable to return to any type of work, your injuries will be declared a permanent total injury.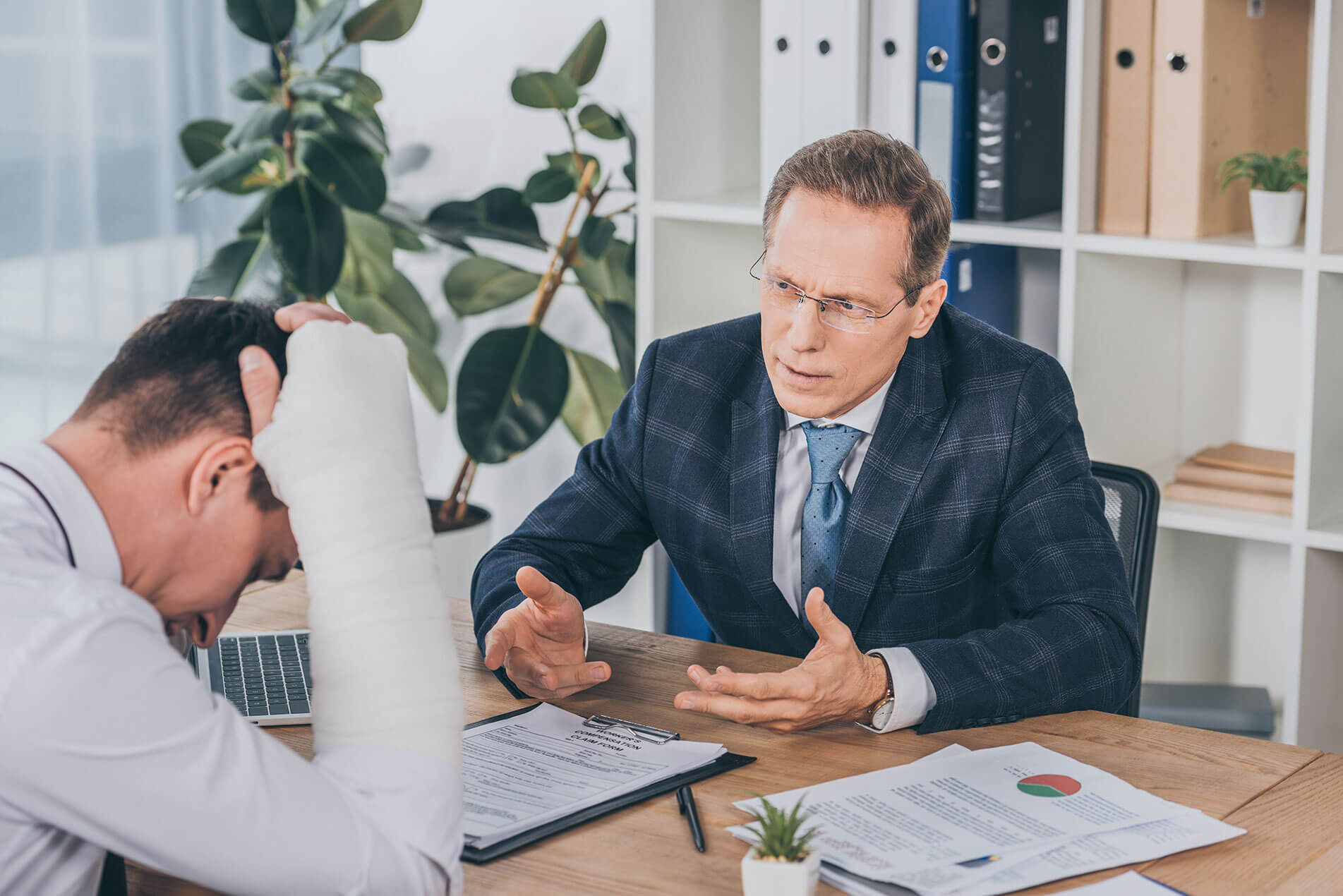 If you are able to return to some work with limitations (such as limited hours or no heavy lifting), you are permanently partially disabled. State law provides different forms of compensation for permanent total disabilities and permanent partial disabilities.
It is essential to understand that you could reach MMI before hitting 105 weeks of workers' compensation benefits. Your doctor does not have to wait to rate your disabilities. When the disability rating occurs, the insurance company might not accept your doctor's opinion. They have the right to pay for an independent medical examination (IME) performed by a qualified medical provider.
At the IME, the insurance company's doctor will evaluate your injuries to determine the disability rating. If the IME doctor's disability rating is different from your own doctor's, your attorney will have to challenge the insurance company's doctor's opinion. If the insurance company still refuses to accept your doctor's disability rating, you might have to appeal your case through the administrative appeals process in the state workers' compensation program. The issue may even go to court. Your injury lawyer will advise you on the best way to get all the compensation you deserve for permanent workplace injuries.
Experienced, Aggressive California Injury Lawyers For Workers' Compensation Cases
It is vital to protect your legal rights after any workplace injury. You should never take legal advice from someone who is not on your side – even if that happens to be your employer. The experienced
injury lawyers at Arash Law
headed by Arash Khorsandi have decades of experience handling many different types of workers' compensation claims.