Menifee

Truck Accident Lawyers
with over $500 Million Recovered in Compensation for Injury Clients.
You May Be Entitled to Compensation

Aggressive Menifee Truck Accident Lawyers helping you

Get Compensation For Your Injuries
Every motorist knows the dangers of being involved in a collision. Still, most people haven't given much thought to the devastating, life-changing effects of being caught in an incident involving a large vehicle, like a big rig or a semi-truck weighing more than 100,000 pounds. Finding the best Menifee truck accident lawyers is crucial to safeguarding your rights. Call Arash Law at (888)- 488-1391 for a free initial consultation today.
According to the National Highway Traffic Safety Administration (NHTSA), around 5,788 people were killed in truck accidents in the United States in 2021, which is more frequent than most people comprehend. Compared to 2020, the fatalities increased by 17 percent. Since most truck accidents happen on highways and at higher speeds than regular auto collisions, they can have intense consequences.
Accident victims should know that they may be entitled to compensation for the staggering costs associated with their injuries since truck accidents primarily result in more severe injuries and more lifetime limits, disabilities, and lengthy recovery processes. Compare these with common injuries resulting from car accidents, and you'll know how destructive truck accidents can be.
Our Menifee truck accident lawyers at Arash Law, headed by Arash Khorsandi, Esq., are prepared to help you and your family as soon as possible following an accident. They ensure you receive the compensation you are entitled to for the harm you suffered after being hurt in a truck accident in the Menifee region or anywhere else in California. Having decades of expertise serving clients with the best legal representation, our truck victim lawyers successfully obtain client settlements ninety-nine percent of the time.
A farm worker, suffered multiple broken bones and other orthopedic injuries resulting from an auto accident where the defendant driver attempted to make a left turn in front of our client in heavy fog.
–  ARASH KHORSANDI
Menifee's History and Why Truck Accidents Likely Happen There
The Pechanga band of the Luiseño Indian tribe originally inhabited the area. Then, they fell under the jurisdiction of the Spanish Empire in the 1700s. Under California's statehood, the territory was ultimately annexed by the United States from Mexico in 1850.
Farming activity was the mainstay of the Menifee area beginning in the mid-1860s. Mining activity began in the early 1880s when miner Luther Menifee Wilson discovered a huge quartz lode laced with gold. This mining operation inspired the name Menifee.
Sun City was envisioned as an active retirement community by Del Webb, an established Phoenix, Arizona, builder specializing in developing adult communities. It began developing the City of Menifee in the early 1960s. Sun City lies in the heart of Menifee, featuring a blend of residential and business activity.
The Menifee area expanded further in 1989 with the neighborhood of Menifee Lakes, which remains one of California's fastest-growing communities. Quail Valley is a semi-rural residential village in the city's northwestern outskirts. Romoland is a residential-commercial community in the city's northeastern outskirts.
The city's rich history shows how it became a bustling channel for the trucking industry. Thanks to the economic boom brought by Menifee's mining operation, seeing huge trucks barrelling along the freeway becomes a daily occurrence for the modern-day Menifee resident.
While having a busy freeway through the city center is great for commerce and economic development, these boons consequently increase the likelihood of being involved in a truck accident in Menifee.
Menifee Trucking Accidents – What are the Numbers?
Menifee is right next to the congested I-15 and close to the bustling I-215 freeway. It is located in Riverside County, which records the third-highest number of commercial trucking miles driven in the state (nearly 2.1 million daily miles), with much of these miles passing directly through Menifee and the locals who frequently use these freeways.
Additionally, there are more deadly truck accidents than ever, with 4,237 accidents countrywide in 2017 compared to 3,622 in 2015. Drivers in Menifee should take extra care since they are at a higher risk than most of being involved in trucking accidents.
Menifee's road network is laid out well and keeps its citizens connected by private car or public transport. However, commuters looking to cross from the east to west districts or vice versa need to merge into dangerous freeway traffic.
And accidents do happen no matter how much of a defensive driver you are. A negligent truck driver may not even be the leading cause of an accident. Still, the presence of large trucks alone can drastically increase the risk of a truck accident happening.
Proximity to some of the busiest freeways in the nation and a high concentration of truck drivers all play a part in increasing the risk of being involved in a truck accident in Menifee.
800+ Real Client Reviews Verified by Google
Government laws and regulations have been implemented to control the conduct of trucking businesses and truck drivers since trucks pose a higher risk of injuries and fatalities when not operated safely.
By prohibiting intoxicated and sleepy driving, ensuring that only roadworthy vehicles operate in and around Menifee, and imposing rules on securely moving hazardous materials, these regulations aim to keep drivers and passengers safe on the road.
In addition to requiring trucks to travel at slower speeds than those indicated on California's freeways, the following aspects are also governed by the laws:
Truck driver impairment
Inspection of trucks
Truck driver licensing
Transport of hazardous materials; and
Driver hours and mandatory breaks
Why Do Truck Accidents Occur?
Despite the government's best efforts to protect motorists and the general public, trucking accidents regularly occur in Menifee. Some incidents happen due to simple driver mistakes, but the following violations dramatically increase the risk of a truck accident happening:
Reckless, distracted, or drowsy driving
Improperly or unsafely loaded cargo
Driving under the influence of drugs or alcohol
Unsafe or defective vehicles
Improperly maintained or serviced trucks; and
Improper or negligent hiring by trucking companies
Your injuries from a trucking accident may result from multiple parties being at fault. These parties include truck drivers, trucking companies, car manufacturers, and government organizations in charge of designing and maintaining highways.
Proving hospitalization costs due to these injuries and determining which parties are liable to pay requires expert evidence collection by attorneys who know what to collect and how to use them in court.
We advise that you obtain legal counsel from one of our Menifee truck accident lawyers to protect your interests effectively while you focus on recovering from the harrowing experience of being in a truck accident.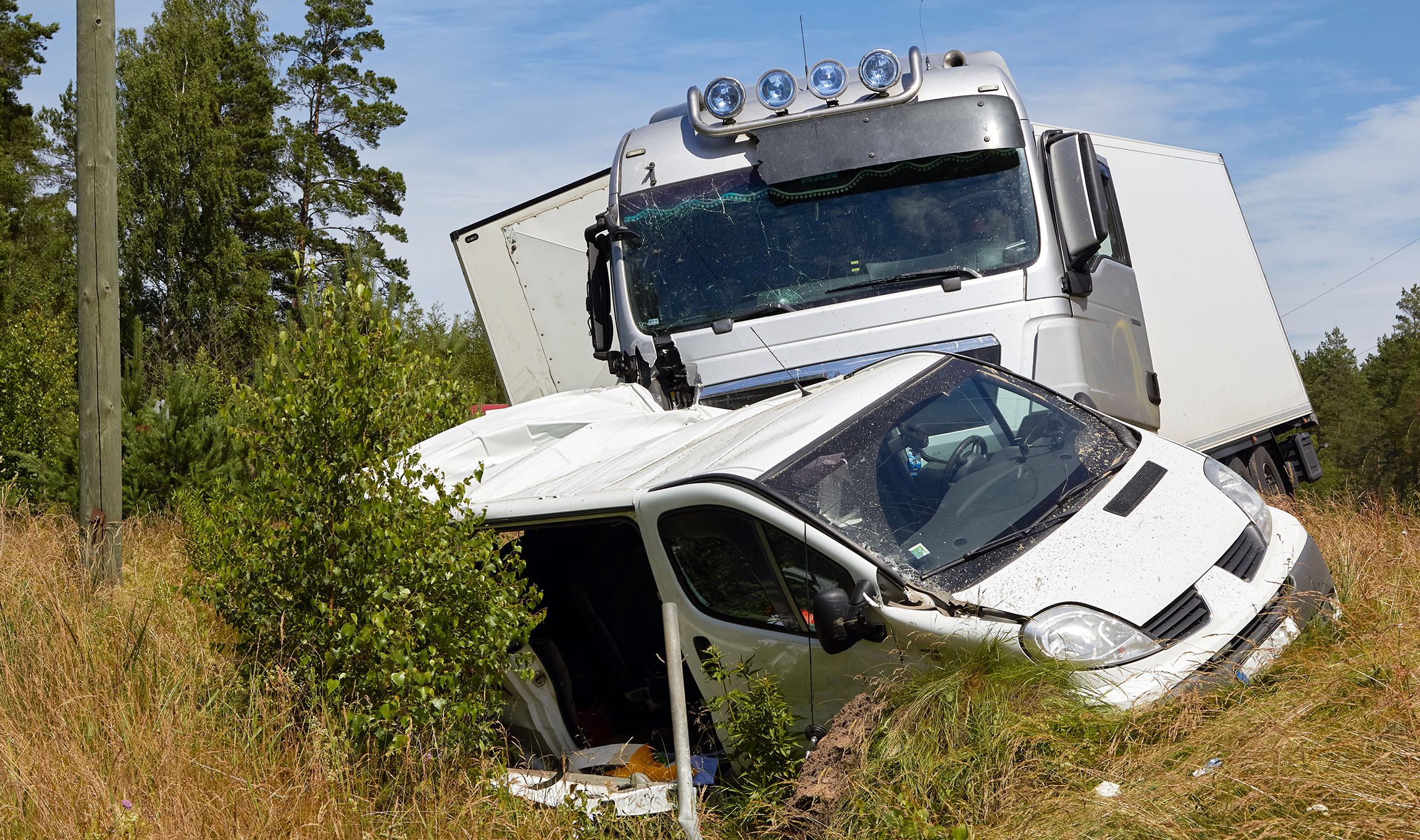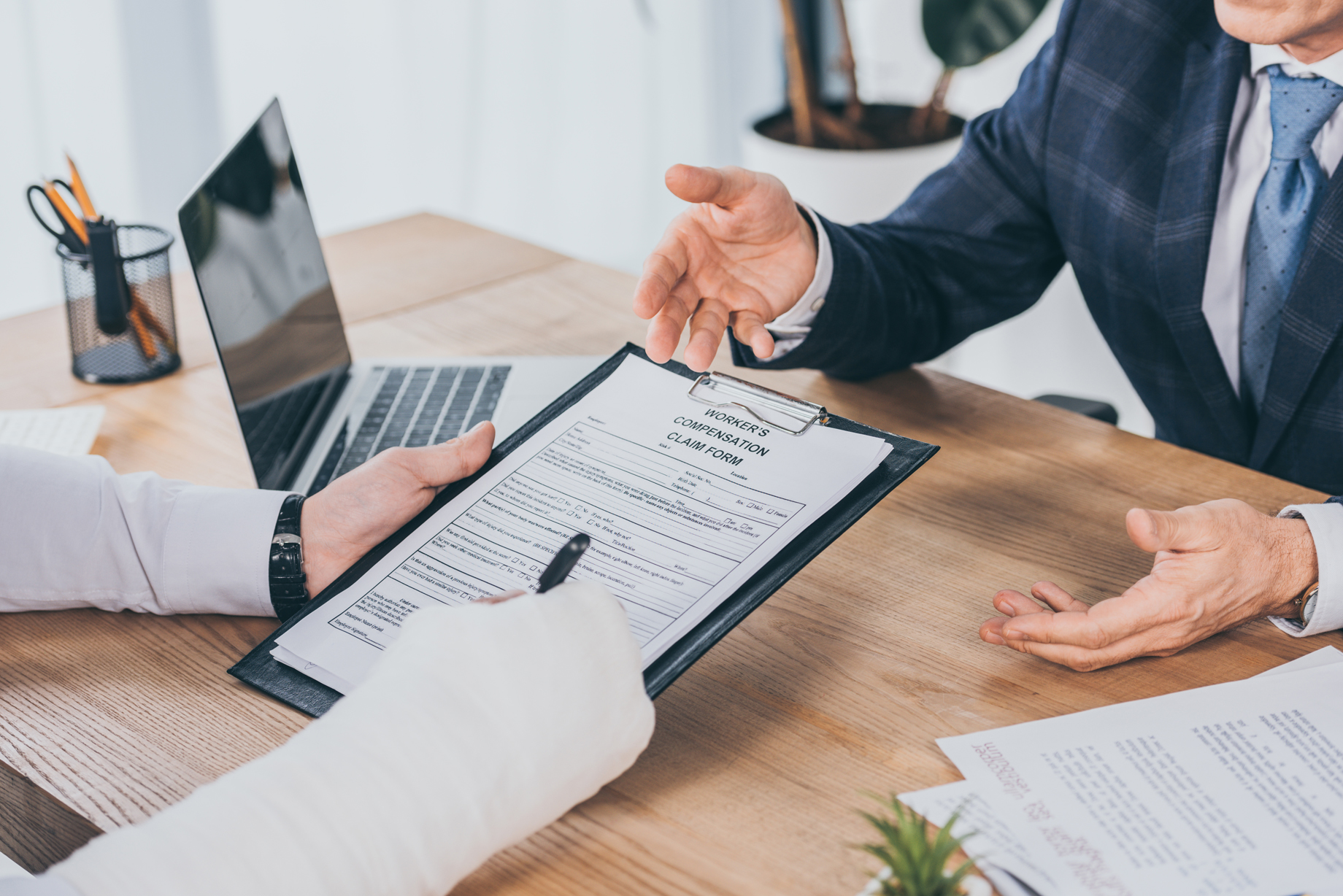 How Do I Get Compensated for My Truck Accident Injuries in Menifee?
The most frequent defense claimed by those injured in truck accidents is that another party's negligence caused their injuries. To win and prove liability under the premise of negligence, you have to demonstrate that many conditions were more likely to occur than not.
To succeed, you must be able to demonstrate that the person you are blaming for negligence owed you a legal obligation to act reasonably under the circumstances, that the person breached that obligation either intentionally or unintentionally, and that you, as the victim, suffered actual harm or losses as a result of the party's breach of duty.
The principle of negligence per se is another method for proving a party's responsibility. California law allows you to establish the presumption of another party's carelessness by establishing they broke a rule, regulation, or legislation that resulted in your injuries rather than having to prove each element of negligence one at a time.
If you could show that a truck driver ran a red light and collided with another driver, they would be deemed guilty under negligence per se. If a party cannot successfully assert a legal defense once negligence per se has been shown, they will be held accountable.
How Much Compensation Can I Expect from My Case?
Asking how much money you can get back for your injuries is normal. You can be eligible for compensatory and punitive damages if you've proven a party's responsibility.
Massive, catastrophic injuries from truck accidents can cost the victim a fortune in medical bills, not to mention the long-term adjustments needed to allow those with lifelong injuries to go about their everyday lives. Additionally, victims can discover that they are temporarily or permanently unable to work due to the physical and emotional damage resulting from the truck accident.
Federal law recognizes the magnitude of the damage the trucking industry can cause if negligent drivers or truck operators are left unchecked. The federal government mandated all commercial trucks to carry at least $750,000 in insurance coverage and $5 million for each vehicle transporting hazardous materials. 
This rule ensures victims that significant monetary awards for damages will not cripple the defendant to insolvency, meaning the trucking companies will always have some money to pay the injured victims.
These awards are intended to compensate the victim for their injuries but require solid proof. In addition to more abstract losses that indicate emotional and psychological trauma, such as pain and suffering, scarring, and permanent impairment, compensatory damages can also reflect more tangible losses, such as lost wages and medical expenses.
The compensatory damages you can claim depend on how well your attorney proved your monetary expenses and tangible losses through receipts, testimonies, and other evidence sanctioned by law.
You might also be entitled to punitive damages if the judge or jury awards you compensatory damages. This award penalizes the offending party for improper conduct if you prove they acted maliciously, fraudulently, or oppressively. The amount is entirely up to the judge or jury's discretion; there is no cap on it. 
These awards are often much higher than compensatory damages to achieve their deterrent goals. However, proving the injured party's intent can be challenging and is best handled by skillful Menifee truck accident lawyers who can maximize your commercial truck settlements.
Don't Take On an Insurance Company Alone When Help Is Close By
If you have been involved in a truck accident, you should enlist Menifee truck accident lawyers sooner than later. Insurance companies know all the ins and outs since they have made terrible settlements with unrepresented clients for years. They aim to protect their interests rather than yours.
After you sign their release form without knowing your rights, they can throw you by the wayside without further consequence. You are on your own if your injuries become more severe later. Simply put, insurance firms are in business to earn money. They make more money for themselves, their CEO, and their stockholders the less they pay you.
You don't have to pursue your case alone to collect the most for your injuries and suffering; doing so is ill-advised. While you focus on getting healthier, we can deal with any insurance provider on your behalf. You get a free case evaluation with us when you call for a truck accident consultation.
We accept these cases on a contingent basis, meaning that all case-related costs are advanced, and we only get payment from your settlement. You owe us nothing if we fail, not even for our expenditures.
Since every dollar counts, we know you want to receive the highest possible compensation. When an insurance company shows its unpleasant side, having legal representation on your team will help you understand your rights and fight for them effectively.
Every case is unique, and the law forbids us from making guarantees. Getting an attorney for a vehicle accident is worth it since they can ensure you get maximum compensation than when you try to handle the situation alone.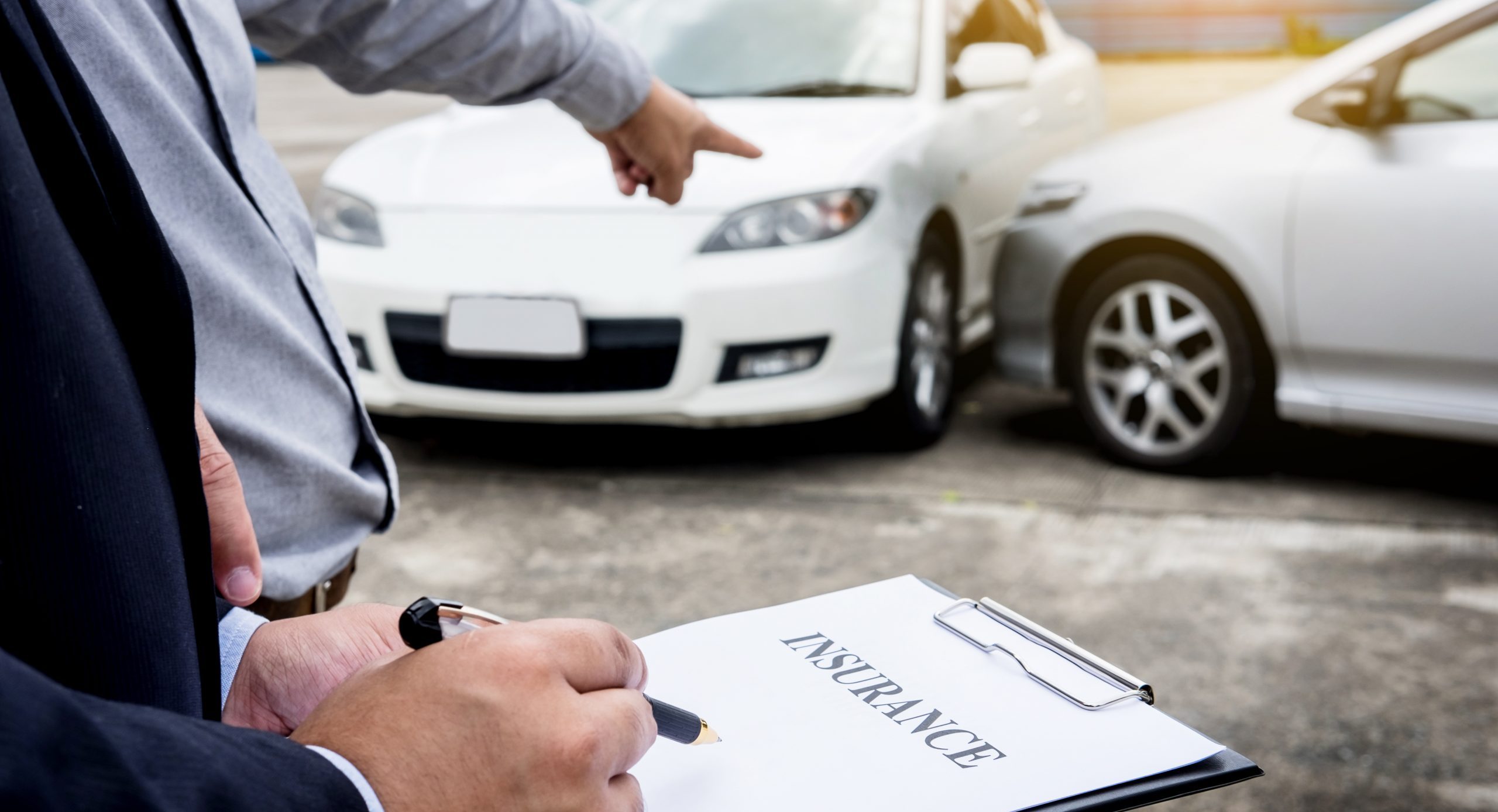 Paz v. Airfax Logistics (settled on 5/26/2020) – settlement in a case involving a client who was involved in a trucking accident and sustained a traumatic brain injury and other trauma.
– 
TINA ESHGHIEH
Frequently Asked Questions
1
What do I look for in a truck accident lawyer?
You will want a Menifee truck accident lawyer with years of experience settling or litigating personal injury cases. Look for an attorney who communicates clearly and has an organized and professional office.
2
What are most lawyer fees for car accidents?
Most truck accident lawyers and personal injury attorneys charge a contingency fee. You will only pay them once a favorable settlement or judgment has been rendered in your favor. Contingency fee arrangements typically range between 33% to 40% of the total settlement or judgment award.
3
What to expect from an accident lawyer?
You can expect zealous and dedicated representation from an accident lawyer. They work daily with people who have suffered so much due to the negligence of others, so they know how you feel and how to fight strategically to get the compensation you deserve.
Speak to Trusted Truck Accident Lawyers in Menifee Today
Anyone who has witnessed or has been personally involved in a truck accident is aware of the horrific, life-altering effects that result from it. Get in touch with the knowledgeable Menifee truck accident lawyers at Arash Law under the direction of Arash Khorsandi, Esq., as soon as you can.
Do not wait to protect your claim and seek compensation for your injuries. Time is crucial in safeguarding your legal rights. Our attorneys have years of experience assisting citizens like you in obtaining millions of dollars in damages for their injuries.
We serve Menifee and nearby cities, including Sun City, Temecula, Beaumont, Moreno Valley, Riverside, San Jacinto, Canyon Lake, and more. Wherever you are in California, whether in Anaheim, Los Angeles, San Diego, Long Beach, Anaheim, and beyond, our legal team is available for help.
To arrange a free initial case evaluation, call us at (888)- 488-1391 or email us through our contact page. You pay only after we win your case; the consultation is free. We're here to assist you every day of the week, 24 hours a day.
Let our top-rated lawyers assess your case, offer a professional legal analysis, and then engage in aggressive, individualized advocacy to get the best result for you and your loved ones as soon as possible.