Our Menifee Injury Law Firm

Doesn't Just Win,


We Win Big!
You May Be Entitled to Compensation

Experience the

Best Legal Representation With Our Menifee Personal Injury Law Firm
Mining is one of the most hazardous industries, and accidents can result in serious injuries or even fatalities. When involved in such incidents, victims and their families often face medical bills, loss of income, emotional trauma, and other unforeseen challenges. Navigating the complex legal landscape can be daunting, especially when dealing with powerful mining corporations. Contact our Menifee personal injury law firm at (888) 488-1391 if you need legal assistance handling insurance companies.
Arash Law has decades of experience in personal injury law and has won over $500 million in settlements and verdicts for clients. We are dedicated to fighting for your rights and ensuring you receive the total compensation you're entitled to. In this challenging time, our legal team will be there to offer not just legal advice but compassion, too. Such expertise becomes particularly essential in thriving hubs where the bustle of daily life can sometimes lead to unforeseen incidents.
Menifee boasts a prime location in Southern California, making it a hub for nearby attractions. Within a 15-minute drive, you can find yourself at Lake Elsinore, a hotspot for water activities and enjoying nature. Venture a bit further, about 20 minutes away, and you'll be amidst the vineyards of Temecula Wine Country, a go-to for wine enthusiasts and scenic landscapes.
But there's a downside to being centrally located. With so many destinations close by, the roads around Menifee can get really busy. More vehicles often mean a higher likelihood of traffic accidents. Whether you're a driver or a passenger, it's always crucial to stay aware and prioritize safety on these bustling roads.
If you or a loved one has been involved in an accident in Menifee, CA, it's crucial to act quickly to safeguard your rights. Reach out to our injury law firm today.
largest motorcycle settlement in Tulare County in 2021; client suffered spinal and wrist injuries
– 
JUDD ROSS ALLEN
IF YES, You may be able to recover financial compensation. TELL US MORE: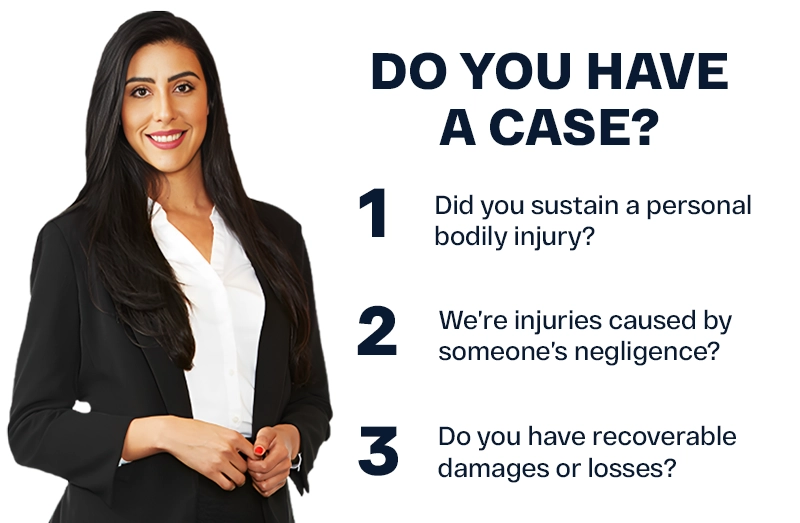 IF YES

, You may be able to recover financial compensation.

TELL US MORE:
What Is A Personal Injury Claim?
In California, personal injury claims are filed when someone experiences emotional, physical, or psychological harm due to another party's negligence. These claims can arise from damages like property damage, pain from injuries, medical costs (both current and future), and lost earnings (now and anticipated). An individual, business, or organization can be deemed negligent and held responsible for these damages.
Typical Cases Our Menifee Personal Injury Law Firm Can Handle
Each personal injury case carries its own distinct challenges and nuances. To navigate these intricacies, it's vital to partner with seasoned experts who have a proven track record in handling cases similar to yours. Our esteemed injury law firm boasts significant victories in a variety of personal injury and wrongful death cases, including:
Premises Liability
Spinal Injuries
Slip-and-Fall Accidents
Bus Accidents
Train Wrecks
Plane Accidents
Dog Bites
Wrongful Death
By choosing a dedicated personal injury law firm like ours, you're arming yourself with expertise and experience, ensuring your rights are defended, and your injuries are acknowledged and compensated.
Truck Accident Settlement
A top rated and large delivery truck company rear ended our client on the freeway. Our client was a middle aged woman who suffered neck and back injuries. The defense tried to blame it on her weight and pre-existing conditions. Eventually, we were able to resolve the matter at mediation, before going to trial.
Truck Accident Settlement
A top rated and large delivery truck company rear ended our client on the freeway. Our client was a middle aged woman who suffered neck and back injuries. The defense tried to blame it on her weight and pre-existing conditions. Eventually, we were able to resolve the matter at mediation, before going to trial.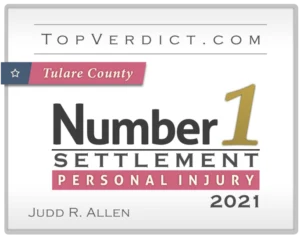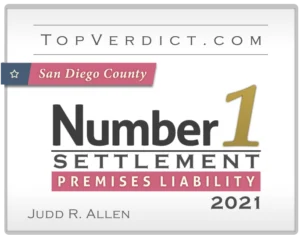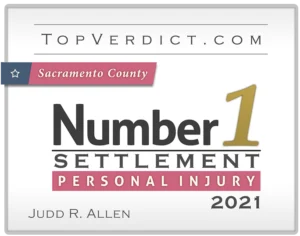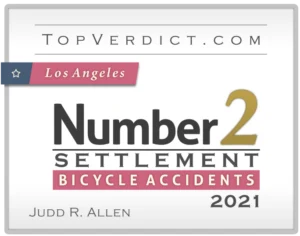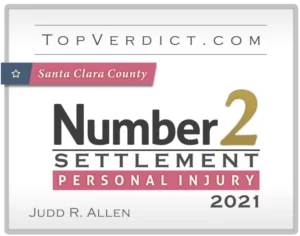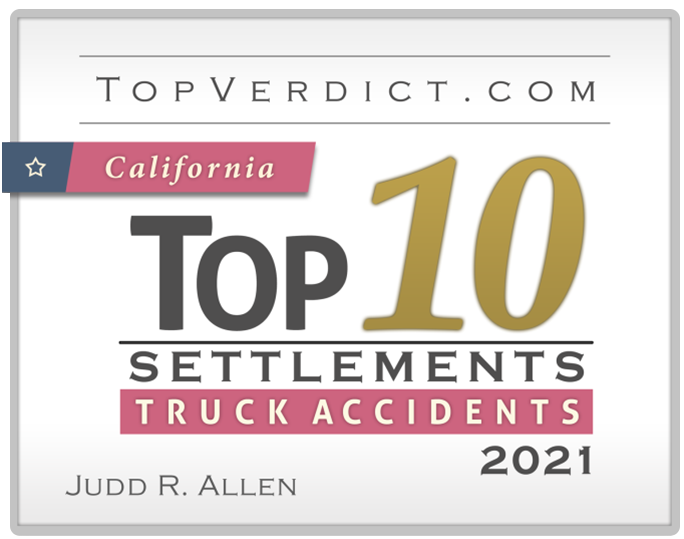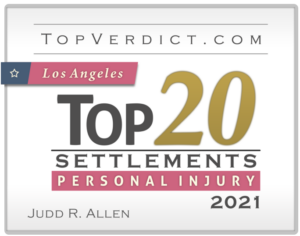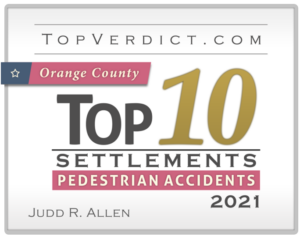 6 Steps to Take Immediately After An Accident in Menifee, CA
After sustaining an injury, it's crucial to act diligently to ensure the responsible parties don't evade their liability. Following these steps can strengthen your personal injury claim:
Document the Incident: Draft a detailed account of the events leading to your injury. Be sure to note specifics such as the exact location, the state of the ground (e.g., was it wet?), and the prevailing lighting conditions.
Capture Evidence: Snap time-stamped photos of the accident scene promptly, capturing any hazards that might have contributed to the mishap.
Acquire Official Records: If an incident report was made, ensure you obtain a copy.
Gather Witness Details: Record names, contact information, and brief statements from potential witnesses.
Prioritize Your Health: Seek medical attention immediately, even if you feel fine; some injuries manifest symptoms later.
Seek Expert Legal Guidance: Engage a distinguished Menifee personal injury law firm to strategize your claim's best action.
Our team of skilled lawyers at Arash Law has listed these steps to ensure the best possible outcome for your claim. Contact us today for a free consultation.
How Much Is My Personal Injury Claim Worth?
Several elements relating to your injury's current and future effects impact the value of your personal injury claim. This includes:
Medical Costs: Immediate and projected medical bills and treatment expenses
Loss of Income: The earnings you've missed out on while recovering
Future Earning Potential: The impact of your injuries on your ability to earn in the future
Home Adjustments: The modifications needed in your home environment to accommodate your injuries
Physical and Emotional Impacts: Lasting disfigurement, scarring, disability, loss of bodily function, emotional distress, and pain and suffering
Our injury law firm in Menifee is strongly against signing or accepting settlement offers from insurance companies without a lawyer's guidance. Insurance entities prioritize their bottom line, often aiming to minimize payouts or dodge them entirely. They might present attractive offers, but these often omit rightful entitlements, such as future medical costs, emotional trauma, or prolonged pain and suffering.
Consulting with our trustworthy Menifee injury law firm ensures you're appropriately compensated and receive support during this challenging period. We're dedicated to securing maximum compensation for you while easing the stress that inevitably accompanies such traumatic experiences.
Who Is Liable for My Accident in Menifee?
Every personal injury case hinges on the concept of negligence or intentional misconduct. To successfully prove liability, you must establish four cornerstone elements:
Duty of Care: The first step is to pinpoint the defendant and determine the level of care they should have exercised. For instance, all California drivers are expected to avoid driving under the influence of drugs or alcohol.
Breach of Duty: Next, showcase how the defendant failed this duty. This could be a specific action they took or something they neglected to do, like being distracted by using a phone while driving.
Direct Cause of Damage: A personal injury claim is valid only if the defendant's breach led to quantifiable harm. Your attorney can guide you in evaluating these damages for your claim.
Causation: Ensure the damages you claim are directly due to the defendant's breach and not influenced by another external factor. In essence, there should be a direct link between the defendant's negligence and your injuries.
Successfully addressing these elements increases the odds of a favorable outcome for your personal injury claim. Partnering with an adept Menifee personal injury law firm can further bolster your case. They can assist in collecting evidence, gathering witness testimonies, and even collaborating with experts. For instance, in a car accident case, an accident reconstruction specialist could be invaluable in illustrating how the event transpired.
Why Choose Arash Law For Your Personal Injury Claim?
Arash Law is a prestigious statewide injury law firm founded by Arash Khorsandi Esq., and has garnered numerous awards from esteemed industry organizations. Our robust team, comprising over 100 legal professionals, ensures we're accessible anytime—day or night, 365 days a year. What sets us apart is our unwavering commitment to our clients. Each client is paired with a dedicated case manager, ensuring consistent support and guidance throughout their legal journey. 
With over three decades in the personal injury legal sector, our firm's stability is unmatched. While other firms may have a fleeting presence, we've firmly cemented our position. The bedrock of our success is the integrity with which we operate; our clients' trust is a testament to our transparent and compassionate approach. We champion a no-win, no-fee policy, ensuring our clients aren't financially burdened unless we secure a victory for them.
Our flexibility extends to consultations—we're prepared to meet our clients wherever they are, be it their home, office, hospital bed, or any of our offices. Our formidable reputation in the accident and injury domain has granted us affiliations with top medical practitioners throughout Menifee and its nearby cities. Whether in Riverside, San Bernardino, Santa Ana, Anaheim, Long Beach, Los Angeles, San Diego, Glendale, or Chula Vista, we prioritize getting you the medical attention you need without the weight of upfront bills.
Should I Hire An Injury Law Firm Right Away After An Accident?
California has a defined timeframe within which individuals must file a personal injury lawsuit, known as the statute of limitations. This legal time constraint ensures that claims are pursued while evidence remains intact and witnesses' recollections remain vivid. For most personal injury cases in California, this timeframe is two years from the date of the injury. However, many complicated factors can alter your time to file your claim.
Given this limited timeframe, it's crucial to consult with a Menifee personal injury law firm promptly. Engaging legal experts early maximizes the chances of building a robust case, ensuring all pertinent evidence is gathered and timely legal actions are taken, enhancing the likelihood of a favorable outcome.
Your Search For "The Best Menifee Injury Law Firm Near Me" Ends Here—Contact Us Today!
At Arash Law, our clients are more than just case numbers. We are deeply dedicated to securing compensation for those harmed due to another's negligence. While we can't erase past injuries or replace a lost loved one, we can advocate for your right to compensation. We understand the significance of your case.
Our team prioritizes prompt responses to calls and emails, ensuring you're always informed and your queries are addressed. The experienced lawyers will meticulously examine every facet of your accident, establishing a formidable case for settlement discussions. For any questions or concerns, please contact us online or call (888) 488-1391 for a free case evaluation.
Record-Breaking Verdicts in the Following Areas of Practice
Get The Latest News from

The Best California Accident Law Firm Today