One unidentified person was killed after a deadly two-vehicle crash in Coachella on Thursday morning, September 23.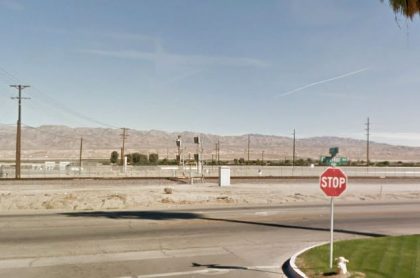 According to the initial reports from local authorities, the accident happened on Grapefruit Boulevard and Avenue 52 at around 8:00 a.m.
Two unspecified vehicles collided on the roadway under unclear circumstances. The events leading up to the crash have not been established.
One of the drivers was killed in the mishap. Meanwhile, another person was taken to an area hospital with minor injuries.
It's unclear whether drugs or alcohol played a role in the collision. The identities of the involved parties have not been disclosed. Local authorities are further investigating the cause of the accident.

Fatal Two-Vehicle Crash Statistics
Whenever an accident happens, people involved usually suffer from life-long trauma and serious injuries. Drivers frequently overlook how dangerous car accidents are because of how common cars are in our lives. In recent years, the number of people killed or injured in car accidents in the United States has increased dramatically. In 2019, an estimated 38,000 people were killed in motor vehicle accidents in the United States, according to the National Safety Council (NSC).
California is also a dangerous place to drive in. Locals will tell you to be extra cautious on California highways because a car accident can happen in the blink of an eye. The California Office of Traffic Safety (OTS) reports that there were 3,563 car accident fatalities throughout the state in 2018 alone. Thousands of people must deal with grief and sudden loss in the wake of California's deadly accidents.
Wrongful Death Attorney for Victims of Two-Vehicle Collisions in Riverside County
After the sudden death of a loved one from a fatal car crash, the victim's family may be left in a state of shock and grief. They may still be overwhelmed by the sudden loss of their loved ones, making them vulnerable to manipulation by insurance companies.
To avoid falling into the tactics done by insurance companies, the victim's family must seek legal guidance from an experienced wrongful death attorney before filing a claim. A wrongful death car accident lawsuit can also help pay for the high medical expenses and other costs incurred due to the crash. It can also help provide financial support for those who have lost income because of an injury or an unforeseen death.
If you are looking for excellent accident attorneys, visit our offices at Arash Law now. We're delighted to have several convenient locations across the Golden State, with full-service offices in Los Angeles, Sherman Oaks, Riverside, San Diego, San Francisco, Fresno, Sacramento, and San Jose – but regardless of where you are, We're available to come to your location, 24hrs a day!
Call Arash Law today at (888) 488-1391 or fill out our online contact form to schedule your free, no-obligation fatal car accident case evaluation.