A 29-year-old man identified as Javon W. was killed after a fatal head-on collision in Hesperia early Monday morning, August 16.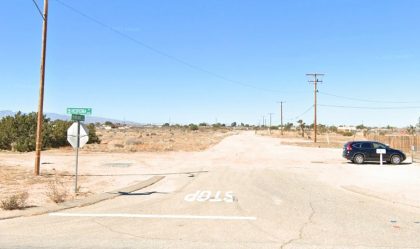 The fatal collision transpired at approximately 2:25 a.m. in the 10200 block of Hesperia Road near Mojave Street. A gray 2005 Honda Civic and a silver 2019 Nissan Versa collided head-on on Hesperia Road. The circumstances leading up to the collision have not been established.
Four people were trapped in the wreckage and had to be extricated by emergency personnel. Unfortunately, Williams, who was one of the trapped parties in the vehicle, succumbed to his injuries at the scene and was pronounced dead. Three other people sustained serious injuries in the mishap. They were airlifted to an out-of-area trauma center for treatment.
It's unclear whether drugs or alcohol were factors in the collision. Local authorities are further investigating the cause of the collision. Witnesses that can give more information about the accident are urged to contact Deputy D. Holland at the Hesperia Station at 760-947-1500.

Fatal Head-On Collision Statistics
According to the National Highway Traffic Safety Administration (NHTSA), In 2017, there were 3,304 recorded car accidents and 3,602 related deaths in California. Although head-on collisions account for only 2% of all accidents, they account for 10% of all fatalities on American roads. Although head-on collisions account for a small percentage of all car accidents, they are the most serious and frequently result in catastrophic injuries and fatalities.
Head-on collisions usually happen when a vehicle crosses the centerline and collides with an oncoming automobile. Furthermore, a head-on collision can occur when a driver travels in the wrong direction. The speed and force of the collision usually cause serious injuries, which can also lead to death. Wrong-way driving usually causes head-on collisions. Other factors that cause head-on collisions are inclement weather, driver over-fatigue, distracted driving, and DUI.
Wrongful Death Attorney for Victims of Fatal Head-On Collisions in San Bernardino County
It's critical to have an experienced wrongful death attorney who specializes in head-on collisions to assist the victim's family during this difficult time. For victims of these accidents, legal representation from a skilled California motor vehicle accident lawyer is essential. Otherwise, they may not receive the compensation available to them.
Attorneys have the resources necessary to prove the liable party's negligence successfully. They can re-interview key witnesses, examine relevant surveillance footage from the scene, and obtain the responsible party's phone and texting records, among other things.
The best traffic accident lawyers in California are right here at Arash Law. Our skilled injury attorneys have decades of experience, and we have collected over 200 million dollars for clients across the state. We will fight for your legal rights so that you can focus on getting better. Call (888) 488-1391 or contact us online to schedule your free consultation.