Stockton

DUI Accident Victim Lawyers
with over $500 Million Recovered in Compensation for Injury Clients.
You May Be Entitled to Compensation

POWERHOUSE DUI ACCIDENT VICTIM LAWYERS

Protecting the Injured in Stockton
Stockton is the county seat of San Joaquin County in the Central Valley of California. Founded in 1849, Stockton is now the eleventh most populated city in California and the 58th largest city in the nation. According to the 2020 census, Stockton has a population of more than 309,000 people. It is the most populated city in San Joaquin County. 
Given its large population, rush hour traffic on Highway 99, Interstate-5, and State Route 4 sees many traffic accidents. These car crashes cause traumatic injuries that cost thousands of dollars in medical treatment.
Although recognized as an All-American city, the number of DUI accident victim lawyers in Stockton is astronomical. Various reasons make Stockton a great place to live, but the city is certainly not known for traffic safety.
If you have suffered an injury in a traffic accident, you need Stockton DUI accident victim lawyers who will work hard to get you the compensation you need to fully recover from the accident. The dedicated legal team at Arash Law, under the direction of Arash Khorsandi, Esq., is what you need fighting on your side as you make an effort to recover your losses. Contact us today at (888) 488-1391 to discuss your claim with one of our experienced and knowledgeable DUI accident victim lawyers in or near Stockton, California.
California Statistics on DUI Accidents
The California DUI Management Information Systems and the Office of Traffic Safety Statistics in California published statistics about accidents involving impaired drivers. Despite California leading the nation in advancement in safety in the automotive industry, there are still a significant amount of drunk driving accidents across the state. These organizations found the following statistics regarding DUI accidents in recent years:
The number of DUI convictions increased across the state. This number represents a 72.6 percent increase in the overall conviction over the past several years.
In 2017, police arrested 123,548 people for driving under the influence of alcohol. Of these arrests, 4,944 people were charged with felony drunk driving throughout the state.
DUI arrests for misdemeanors dropped to 118,604 in 2017 from 124,868 in 2016.
In recent years, DUI crash fatalities decreased by 33.1 percent across the state.
Of all crashes reported in 2017 across California, 829 involved a driver under the influence of drugs. This number represents 21.2 percent of the total traffic crash fatalities.
In 2017, 2,982 drug-involved traffic accidents caused injuries representing just over one percent of the total number of crash-related injuries.
In 2017, there were 26,967 alcohol-involved crashes representing 9.7 percent of crash injuries caused by drunk drivers.
The California DUI Management Information System claimed in its annual report that the DUI arrest rate per 100,000 licensed drivers across the state decreased to 458 in 2019 from 491 reported in 2016.
Men made up 77.3 percent of all DUI arrests in recent years.
Women historically have been convicted at a lower rate than men for impaired driving, but over the last several decades, the number of women arrested for drunk driving has steadily increased.
A farm worker, suffered multiple broken bones and other orthopedic injuries resulting from an auto accident where the defendant driver attempted to make a left turn in front of our client in heavy fog.
– 
ARASH KHORSANDI
According to a report published by the Office of Traffic Safety, when adjusted for the population and the number of miles that Stockton drivers travel daily, this large metropolis is ranked as the fourth worst city for accident rates among the largest California cities studied. According to the OTS, Stockton has the most significant number of car accidents that cause injury or death in the state, with 2,271 yearly.
There are areas throughout Stockton that have a higher number of DUI accidents per number of drivers. 
Particularly dangerous areas of Stockton include:
Particularly dangerous intersections include: 
Airport Way and Park Street
El Dorado Street and March Lane
Hammer Lane and Lower Sacramento Road
Hammer Lane and West Lane
DaVinci Drive and March Lane
Per the Office of Traffic Safety, the following statistics represent the number of accidents that happened in Stockton in 2019:
Of the total number of traffic accidents that occurred in that year, 418 of them involved speeding.
2,712 people suffered fatal injuries.
Of the accidents that happened that year, 175 involved drunk drivers.
There were 497 DUI arrests that year.
Drunk driving accidents continue to be a huge problem in California. The only way to reduce the number of drivers that choose to get beyond the wheel of a car after drinking too much is to hold offenders accountable. The law imposes criminal, administrative, and civil penalties for impaired driving.
Criminal punishments for driving under the influence include:
One year in jail or up to 16 months in prison
Thousands of dollars in fines
Automatic four-month suspension of driver's license
There are administrative consequences that a driver must face after a DUI conviction. The California Department of Motor Vehicles will impose the following penalties:
The driver must complete a DUI class.
The driver's license will be suspended for six months.
The impaired driving conviction will remain on the driver's California driving record for ten years.
Although the legal consequences are steep for driving under the influence of alcohol, neither the criminal nor the administrative penalties address restitution to the victim. Fortunately, if you suffered an injury in a drunk driving accident, you can pursue a civil action to recover your losses and receive compensation for the damage you sustained.
DUI Civil Accident Claims
Drivers who get behind the wheel of a car while impaired are negligent. The driver will face not only criminal liability, including jail time and fines, but also civil penalties for injuries and other damages they caused. If a driver operates a motor vehicle with a blood alcohol concentration (BAC) of at least or greater than 0.08 percent, they are guilty of driving under the influence.
There can be many people responsible for causing a drunk driving accident. You should be sure to add every liable party as a defendant to the lawsuit. Experienced Stockton personal injury lawyers can assist you as you search for each potentially liable person or entity and hold them accountable for your injuries.
California has dram shop laws. Dram shop laws allow a DUI accident victim to sue the drunk driver and the person or business who gave them the alcohol. Under the California dram shop laws, social hosts and bar or restaurant owners may be found liable for providing alcohol to the driver if they are obviously intoxicated. However, California dram shop laws are limited. It is critical to speak to an attorney if you suspect that you have a claim against a social host, a bar or restaurant owner, or their staff.

Emperatriz Ayala
My husband had an accident 2 years ago, a 85 years old man hit him, the Arash law group works very well on my husband case that took 9 month and he won the case and my husband was happy with the results. A year later I got into an accident as well and I'm still waiting in my case is almost resolving and it's 9 months already. This people knows the law and they do their job right to help you out in getting the most for you to fight on your behalf. I strongly recommend the Arash Law firm they do things right in a efficient and professional manner.

Chris Zavala
Had a great experience with all the people at Arash law. Long story short was in a bad car accident. It was overwhelming and the whole process was a lot, but they kept me in the loop. They answered all my questions and gave me great advice. Couldn't be any happier. Would definitely recommend anyone looking for a personal injury lawyer. They'll guide you through the whole process!

Jill Smith
Having Arash Law handle my auto accident was the best decision I could have made. Everyone I interacted with was kind, professional and detail oriented. I am extremely happy with the outcome and would recommend them highly.

Joseph R. Porter
From start to finish, Arash Law firm is there every step of the way with close, constant, personal contact and attention. I never knew a Law firm could actually care so much for me as a person and what I was personally going through as well as the settlement I was going to recieve once my case was finally completed. Thank you to everyone at Arash Law for your ongoing support and communication. You are the ONLY firm I will ever recommend to someone who is need of a great attorny.

Monica Parra
I had an excellent experience with Arash Law. I will definitely recommend to my family and friends. I interviewed a few firms before deciding to work with Arash Law. What made my experience excellent was (i.e. head attorney being accessible to talk to and he answered all my questions and concerns, sensitive and thorough personel who completed in home intake & follow up process, being connected immediately to quality Physicians who addressed my injuries and recovery process, clear contract-read throughly to ensure its something you can commit to). Being in a car accident is a traumatic experience and I had a sense of peace knowing Arash Firm was walking with me throughout the whole process. Thank you Arash Firm for all your hard work and help. I am so grateful and appreciative for you all! 🙏 With Gratitude, Monica Parra
Damages Available to a DUI Accident Victim
You have rights as a DUI accident victim. One of your rights after an accident is the right to collect compensation for your injuries. Collecting damages is part of pursuing legal and financial justice after an accident involving a drunk driver. Your Stockton DUI accident lawyer will investigate and help you gather evidence to prove your damages.
There are three general categories of damages: economic, non-economic, and punitive. As a DUI accident victim, you may have the right to collect each type of damage.
Economic damages are usually easy to prove, and the calculation is straightforward. Discuss your losses with your attorney. Your counsel can help you analyze your losses and put together a settlement demand that will cover your current and anticipated future expenses. The costs of out-of-pocket expenses after a DUI traffic accident can be staggering. Following an accident, you may be able to recover:
Current medical bills
The cost of anticipated future medical treatment costs
Rehabilitation and occupational therapy
Lost wages
Loss of ability to earn or a diminished earning capacity
Property damage
The cost of hiring domestic workers, including cleaners, chefs, and people to assist with daily errands
In-home healthcare
Childcare
Pet care
The loss of companionship or consortium
Non-economic damages are harder to prove because they are intangible. Accident victims are entitled to recover for their physical and non-physical losses. Non-economic damages include:
Mental anguish
Emotional trauma
Pain and suffering
Loss of enjoyment of life
Diminished quality of life
Temporary or permanent disability
Punitive damages are also available in DUI accident cases. The availability of punitive damages varies by state. Under California state law, DUI accident victims can recover punitive damages under certain circumstances. In drunk driving accidents, courts award punitive damages to punish impaired drivers and discourage the behavior of the driver and others in the future.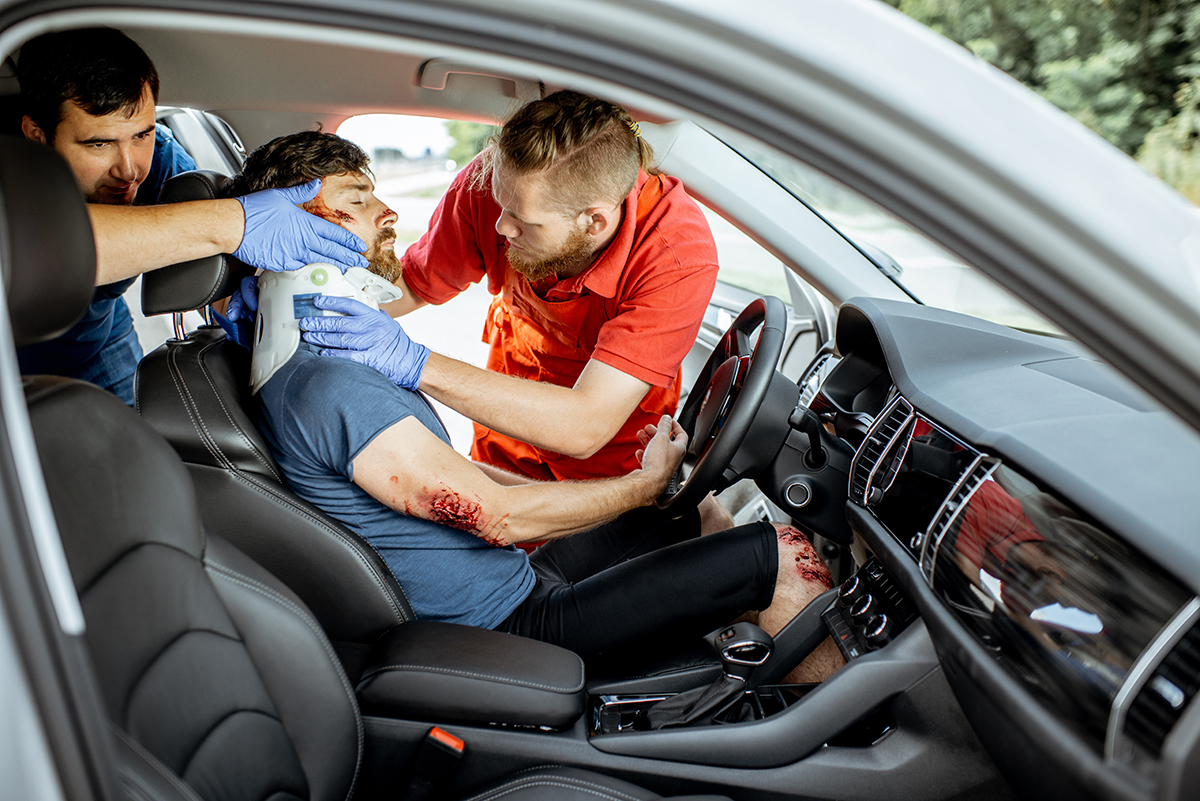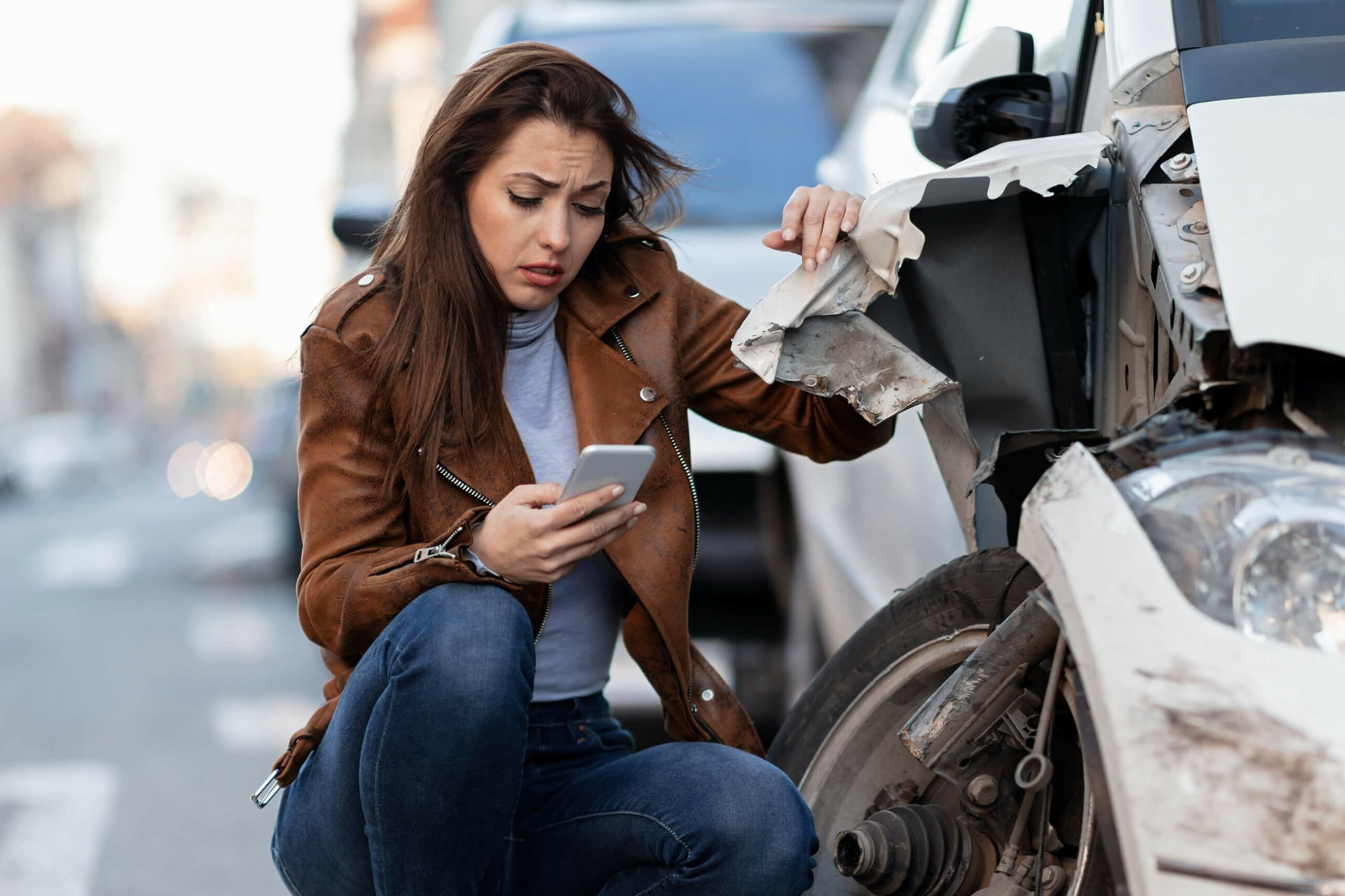 What Should I Do After a DUI Accident?
It is imperative that you take the proper steps after getting into a traffic accident with an impaired driver. Taking the following steps can help ensure you protect your legal rights after an accident and save your life.
Seek Medical Attention as Soon as Possible
Go to your local emergency department immediately after an accident, even if you do not think you sustained any injuries. You should get proper medical attention to ensure that you are not suffering from internal bleeding, a concussion, or any other medical condition requiring a medical diagnosis. If you delay getting seen by a physician, it can stop your recovery or leave you much worse off had you seen a doctor right away.
Talk to a Stockton DUI Accident Victim Lawyer Immediately
The success of your case depends, in part, on how quickly you contact an attorney after you get into an accident. Your attorney is on your team, and your legal counsel is here to protect your legal rights and ability to pursue compensation after an accident. They can advise you about what to say to other people, including the other driver, insurance company, witnesses, and whoever may ask you questions regarding the accident. Remember that from the moment of impact until the case concludes, anything you say will be used to try and disprove your claim.
What to Avoid Doing After an Accident
The steps you avoid taking after an accident are just as important as the ones you make a priority. As stated above, everything that you say while your case is pending can affect the outcome. You can lose a claim by trusting that you can answer everyone's questions. Avoid making statements to these people, especially before you speak to an attorney.
Do Not Speak to the Other Driver's Insurance Company
Never speak to the other driver's insurance company without speaking to your attorney. In fact, you should allow your attorney to speak to the insurance adjuster for you. Right after an accident happens, insurance adjusters pounce and try to speak to everyone involved as quickly as possible to try to settle the case quickly.
A fast settlement protects the insurance company's profit margin. Do not give any statement to the insurance company.
Do Not Delay Speaking to a DUI Victims Attorney
A DUI accident lawsuit is a civil case if you do not comply with the applicable statute of limitations. Per California law, a person injured in an accident has two years to file a lawsuit to recover damages in a personal injury case or a wrongful death case and three years to sue to recover property damages.
What Happens If a Drunk Driver Does Not Have Car Insurance?
California law requires every driver to carry minimum liability car insurance. According to California law, each driver must carry the following minimum amount of coverage before hitting the road:
$15,000 minimum for an accident that causes the bodily injury or death of a person
$30,000 minimum for an accident that causes the bodily injury or death of multiple people
$5,000 minimum coverage to address the property damage caused by the accident
Although the law requires drivers to carry minimum liability insurance coverage, many do not. It is not uncommon for people who cause drunk driving accidents to disobey the law by failing to have car insurance. A driver should also carry uninsured and underinsured motorist coverage to minimize financial losses.
Uninsured Motorist and Underinsured Motorist Coverage
Uninsured motorist coverage (UM coverage) and underinsured motorist coverage (UIM coverage) pay for losses if no other insurance is available. This type of coverage becomes effective if the other driver does not have insurance or has inadequate insurance coverage. If you do not have UM and UIM coverage, you may not fully recover financially after an accident if the other driver does not carry enough insurance.
You may remember uninsured and underinsured motorist coverage being an option when you received a quote for an insurance policy. Although this coverage often goes under the radar for most drivers, it is a good idea to have it, especially if you are in an accident with someone with no coverage or if your injuries are more expensive than the other driver's policy limits. DUI accidents are usually more devastating and cause greater injury than other traffic accidents. Your injuries will probably be more expensive than the insurance policy limits.
UM, and UIM coverage is a part of your insurance policy. You will use this coverage only if the other driver's insurance is unavailable or inadequate.
To use your uninsured coverage, you must show that the other driver did not have insurance coverage at the time of the accident. Drivers must complete an SR-22 form to show that the other driver did not have coverage. The form will be submitted to your insurance company. Your attorney can help you complete an SR-22 form to start your claim against your UM coverage.
To use your underinsured motorist coverage, you must prove that the other driver's liability insurance policy is exhausted. UIM coverage is unimportant unless you are injured, lose property, or suffer damages exceeding the other driver's insurance limits.
Claiming your UM or UIM policy can be complex. If you believe you will need your UM or UIM coverage to pay for your losses, contact an attorney promptly after an accident. Your attorney will help you through the application process and ensure you do not miss any applicable deadlines.
Personal Injury Settlement
Our client was the victim of a rear-end accident who was left injured and severely in pain. Arash Law was able to outshine other injury law firms when he searched online, and thankfully we were able to handle everything for our client from A to Z — All that he had to do was ask and focus on his recovery. Our client's life has changed forever, and the compensation received for the pain and suffering has opened paths for new lifelong opportunities.
Personal Injury Settlement
Our client was the victim of a rear-end accident who was left injured and severely in pain. Arash Law was able to outshine other injury law firms when he searched online, and thankfully we were able to handle everything for our client from A to Z — All that he had to do was ask and focus on his recovery. Our client's life has changed forever, and the compensation received for the pain and suffering has opened paths for new lifelong opportunities.
How Much Time Do I Have to File a Civil Lawsuit After a DUI Accident?
Time is of the essence. The clock begins to run on the statute of limitations the day the accident happens. The statute of limitations is a deadline imposed by law that requires an accident victim to settle their claim or file a lawsuit within a specific period. You may lose your right to sue if you fail to comply with the statute of limitations.
The statute of limitations to file a personal injury or wrongful death lawsuit is two years in California. Plaintiffs have three years to file a lawsuit to recover compensation for property damage. It is important to speak to an attorney as soon as possible to avoid missing the statute of limitations.
Do I Have a Claim If My Loved One Died in a DUI Accident?
If your loved one lost their life in a drunk driving accident, you and your family might have the right to file a wrongful death lawsuit. The right to recover on a wrongful death claim varies depending on the state. You would need an experienced California wrongful death attorney if your loved one was killed by a drunk driver in Stockton.
How Can an Attorney Help Me?
Your attorney is your advocate, and their job is to put you in the best position for maximum recovery after a DUI traffic accident. A Stockton DUI accident lawyer advocates for accident victims in the following ways:
Negotiate with the Insurance Company

Your attorney will negotiate with the insurance company on your behalf. As for-profit businesses, insurance companies are focused on keeping the expenditure low and profits high. One way that insurance adjusters work to protect company profit margins is by avoiding paying out claims to injury victims.

Insurance companies employ various tactics to avoid paying claims. One of the most common tactics is trying to settle cases quickly. After an accident, you will likely get a call from the other driver's insurance company. The adjuster you speak to will try to get a recorded statement from you about what happened. After listening to your story, they may offer you a settlement amount. It is unlikely that the amount of money initially offered by the insurance company will be nearly enough to cover your losses. You should never accept a settlement offer without speaking to an attorney first.

Investigate the Cause of the Accident

The police will conduct the initial investigation into the accident. The officer's report will include the names of witnesses, statements from each driver, the insurance companies of each driver, and a narrative describing the officer's finding of liability. In addition, the insurance company will also investigate and make a conclusion regarding liability.

Your attorney will review each finding and complete their own investigation. As part of their investigation, they will speak with witnesses, review video footage, including cell phone and traffic camera footage, review your medical records and medical bills, and hire expert witnesses to testify.

Prepare a Demand Package

A demand packet is a vital part of settlement negotiations. A demand packet includes information that may persuade the insurance company to offer a reasonable settlement. The demand package may contain a detailed letter that describes your injuries, losses, and how the accident affected your life and the lives of your loved ones.

Your attorney may also choose to include copies of your medical bills to remove any doubt about the money you spent on medical treatment. Demand packages can help resolve a case and avoid a long, drawn-out trial.

Take Care of the Legal Side of Recovery

The recovery process after an accident requires a holistic approach. While you work to recover physically, your legal team will work to protect your legal and financial recovery. Civil cases must submit to various rules of civil procedure. A civil attorney will ensure that your lawsuit is properly filed and in the right court, that every deadline is met, and you do not divulge too much information at the wrong time.

Communicate with Third Parties

Getting better after an accident may be a long and stressful road. An attorney can help to remove some of that burden by intercepting correspondence from third parties. Once you are represented by counsel, you can request letters, phone calls, and other correspondence from insurance companies and medical billing departments.

Represent You at Trial

If your case does not get settled, it will proceed to the trial phase. Preparing for trial and presenting your case to a jury can be intimidating, especially if you have not been a part of a trial before. If you have counsel representing you before a jury, you can rest assured that your case will comply with the applicable rules of civil procedure, the rules of evidence, and the local rules of court.

Trials are important because they are one of the last tries you get to recover from your injuries. Because of how important this stage of your case is, you need an experienced and knowledgeable advocate in your corner as you present your case.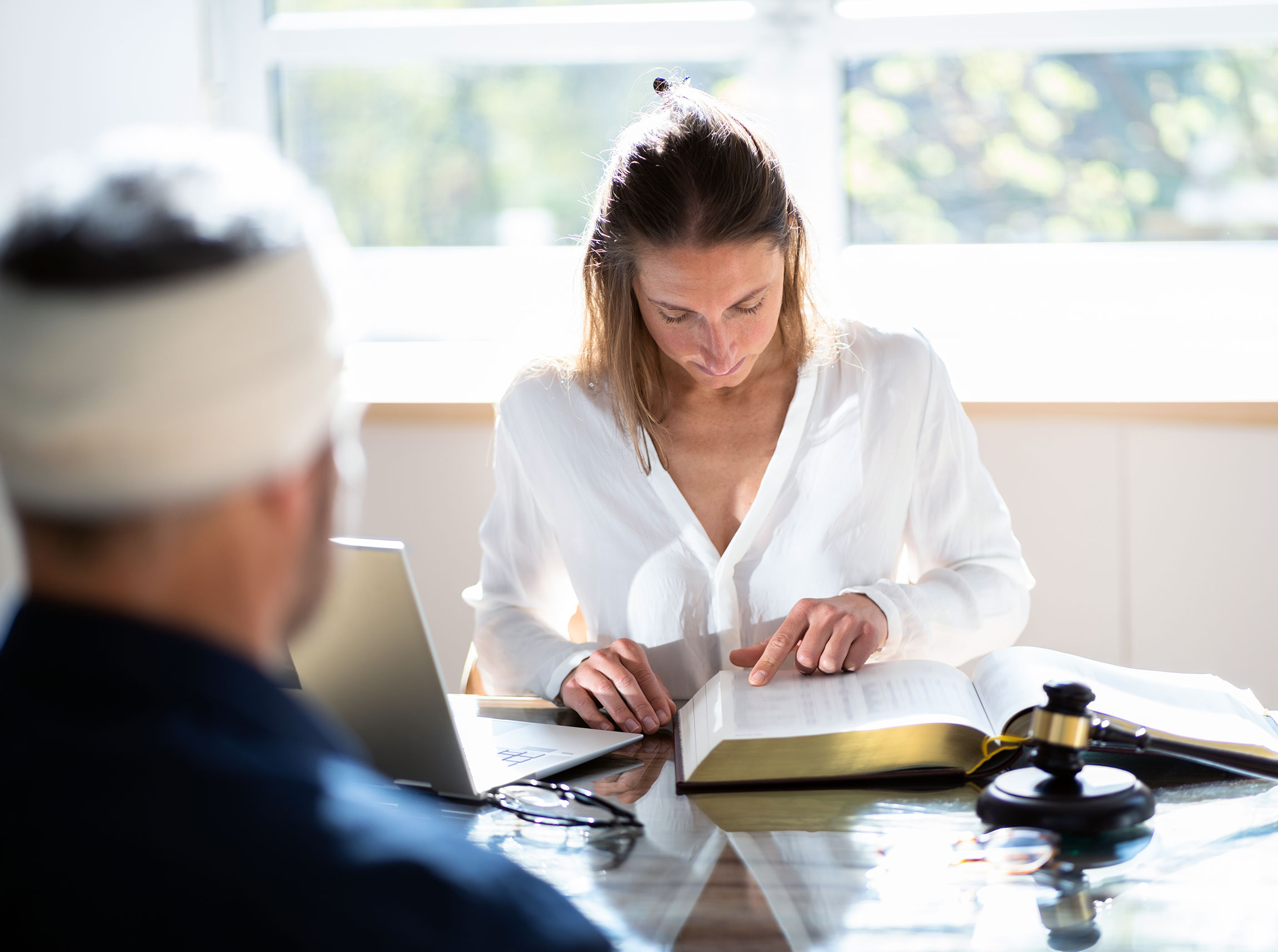 Settlement in a motor vehicle accident; client suffered internal injuries.
– 
JUDD ROSS ALLEN
How Can I Pay for an Attorney?
Some accident victims delay getting legal representation because they do not think they can afford a Stockton DUI accident victim lawyer. Fortunately, many accident lawyers work with clients regarding fees. A contingency fee agreement is a payment structure in which the attorney and client agree to defer payment for legal services until after the case closes. If the claim does not settle, then the attorney does not charge for their services.
Under a contingency fee agreement, the DUI accident victim lawyer in Stockton will charge a percentage of the final settlement amount as payment for their services. A contingency fee agreement must be in writing and signed by the attorney and their client. Contingency fee agreements allow more accident victims to pursue legal and financial justice after a DUI traffic accident.
Contact the Stockton, California DUI Attorneys at Arash Law
The legal team at Arash Law, under the leadership of Arash Khorsandi, Esq., is committed to holding drunk drivers accountable. We work to eliminate the horrors of drunk driving accidents by working with our clients who have suffered a loss due to one of these horrific accidents. We use our commitment to success and justice, as well as our experience, to benefit each person who trusts us to represent their legal interests. If you suffered an injury in a DUI accident, contact our firm to discuss your claim today.
Our firm serves Stockton and surrounding areas, including Ceres, Oakdale, Riverbank, Modesto, Oakley, Brentwood, Galt, Ripon, Tracy, Lodi, Manteo, Lathrop, Garden Acres, and Country Club. Call or chat with us to schedule an appointment with our Stockton office.
Our Stockton DUI accident victim lawyers have decades of experience representing the victims of drunk driving accidents and successfully recovering compensation on their behalf. Contact us to schedule a consultation with one of our talented attorneys to receive free and friendly advice at (888) 488-1391.