Stockton

Personal Injury Lawyers
with over $500 Million Recovered in Compensation for Injury Clients.
You May Be Entitled to Compensation

POWERHOUSE PERSONAL INJURY LAWYERS

Protecting the Injured in Stockton
Stockton happens to be the biggest city in San Joaquin County in the Central Valley of California and the 11th largest city in the state. The 2020 United States Census reported that Stockton had a population of 322,120, with 44.9 percent of residents being Hispanic or Latino, 35.0 percent being white alone, 20.9 percent being Asian alone, 17.7 percent being two or more races, and 11.3 percent being Black or African American alone.
People can be involved in various types of accidents in Stockton that stem from the negligence of other parties, and common examples may include car accidents, other motor vehicle accidents, and slip-and-fall accidents. When any person suffers injuries as the result of another party's negligence, it becomes immediately important for them to seek legal representation.
Whatever kind of personal injury case you might have, you should not hesitate to discuss your case with our Stockton personal injury lawyers. Arash Law can make your process simple by reducing your work to four steps: obtaining a free consultation, telling our attorneys about your case, retaining our services with no upfront fees, and then obtaining all of the benefits to which you are entitled.
The city is named for Robert Field Stockton, a United States Navy commodore responsible for the capture of California during the Mexican–American War, and it was the first community in the state not to have a name of Spanish or Native American origin. Many major roads run through Stockton, such as California State Route 99 (CA 99 or SR 99), Interstate 5 (I-5), and California State Route 4 (CA 4 or SR 4).
Our injury law firm in Stockton knows all too well the many struggles people can face when they have injury claims and how insurance companies can only complicate the recovery process, but we can also step in and make sure that people can get the help they need. The team at Arash Law, managed by Arash Khorsandi, Esq., has been dealing with insurers for decades, so we are adept at dealing with insurance companies and helping people get fair and full compensation for their losses.
Founded by famous attorney Arash Khorsandi, Esq., Arash Law has won thousands of personal injury cases in California, and our record of success includes more than $500 million recovered for our clients. We make ourselves available 24 hours a day, seven days a week, and you should also know that we are multilingual and capable of conversing with people in English, Spanish, Italian, Farsi, Korean, French, or Hebrew.
A farm worker, suffered multiple broken bones and other orthopedic injuries resulting from an auto accident where the defendant driver attempted to make a left turn in front of our client in heavy fog.
– 
ARASH KHORSANDI
Increasing Number of Accidents in Stockton
USA Today reported in 2020 that the 50 worst cities to drive in throughout the United States included 11 cities in California, the most cities on the list. Stockton-Lodi came in at 11th, with USA Today noting the following:
traffic fatalities per 100,000 people in 2018: 14
average commute time: 36.3 minutes
hours lost due to congestion per car in 2017: 33.7 hours
Most dangerous road: I-5
alcohol involved: 153
drinking driver less than 21 years of age: 2
drinking driver 21 to 34 years of age: 35
motorcycles: 53
pedestrians: 110
pedestrians more than 15 years of age: 11
pedestrians 65 years of age or older: 14
bicyclists: 62
bicyclists less than 15 years of age: 2
speed-related: 300
nighttime (9:00 PM to 2:59 AM): 131
hit-and-run: 256
DUI arrests: 443
Traffic accidents remain one of the most common causes of personal injuries in California, but there are many other statistics demonstrating that people can be hurt in many other ways. Statistics from the California Department of Industrial Relations show 462 total fatal injuries in workplaces in California in 2021.
The bottom line remains that accidents can happen at any time in almost any location, so people are always at risk of serious injuries in a wide variety of situations. It is always important for people who suffer injuries to seek the help of a Stockton personal injury lawyer who can help them obtain all of the compensation they need and deserve.

Emperatriz Ayala
My husband had an accident 2 years ago, a 85 years old man hit him, the Arash law group works very well on my husband case that took 9 month and he won the case and my husband was happy with the results. A year later I got into an accident as well and I'm still waiting in my case is almost resolving and it's 9 months already. This people knows the law and they do their job right to help you out in getting the most for you to fight on your behalf. I strongly recommend the Arash Law firm they do things right in a efficient and professional manner.

Chris Zavala
Had a great experience with all the people at Arash law. Long story short was in a bad car accident. It was overwhelming and the whole process was a lot, but they kept me in the loop. They answered all my questions and gave me great advice. Couldn't be any happier. Would definitely recommend anyone looking for a personal injury lawyer. They'll guide you through the whole process!

Jill Smith
Having Arash Law handle my auto accident was the best decision I could have made. Everyone I interacted with was kind, professional and detail oriented. I am extremely happy with the outcome and would recommend them highly.

Joseph R. Porter
From start to finish, Arash Law firm is there every step of the way with close, constant, personal contact and attention. I never knew a Law firm could actually care so much for me as a person and what I was personally going through as well as the settlement I was going to recieve once my case was finally completed. Thank you to everyone at Arash Law for your ongoing support and communication. You are the ONLY firm I will ever recommend to someone who is need of a great attorny.

Monica Parra
I had an excellent experience with Arash Law. I will definitely recommend to my family and friends. I interviewed a few firms before deciding to work with Arash Law. What made my experience excellent was (i.e. head attorney being accessible to talk to and he answered all my questions and concerns, sensitive and thorough personel who completed in home intake & follow up process, being connected immediately to quality Physicians who addressed my injuries and recovery process, clear contract-read throughly to ensure its something you can commit to). Being in a car accident is a traumatic experience and I had a sense of peace knowing Arash Firm was walking with me throughout the whole process. Thank you Arash Firm for all your hard work and help. I am so grateful and appreciative for you all! 🙏 With Gratitude, Monica Parra
Personal Injury Cases We Handle In Stockton
Spearheaded by Arash Khorsandi, Esq., Arash Law has experience handling a wide variety of personal injury claims, so we can adeptly represent you in almost any kind of personal injury case. While car accidents certainly account for the majority of our caseload, there are several other kinds of claims that can be rather common.
What follows are some of the most common kinds of cases we handle.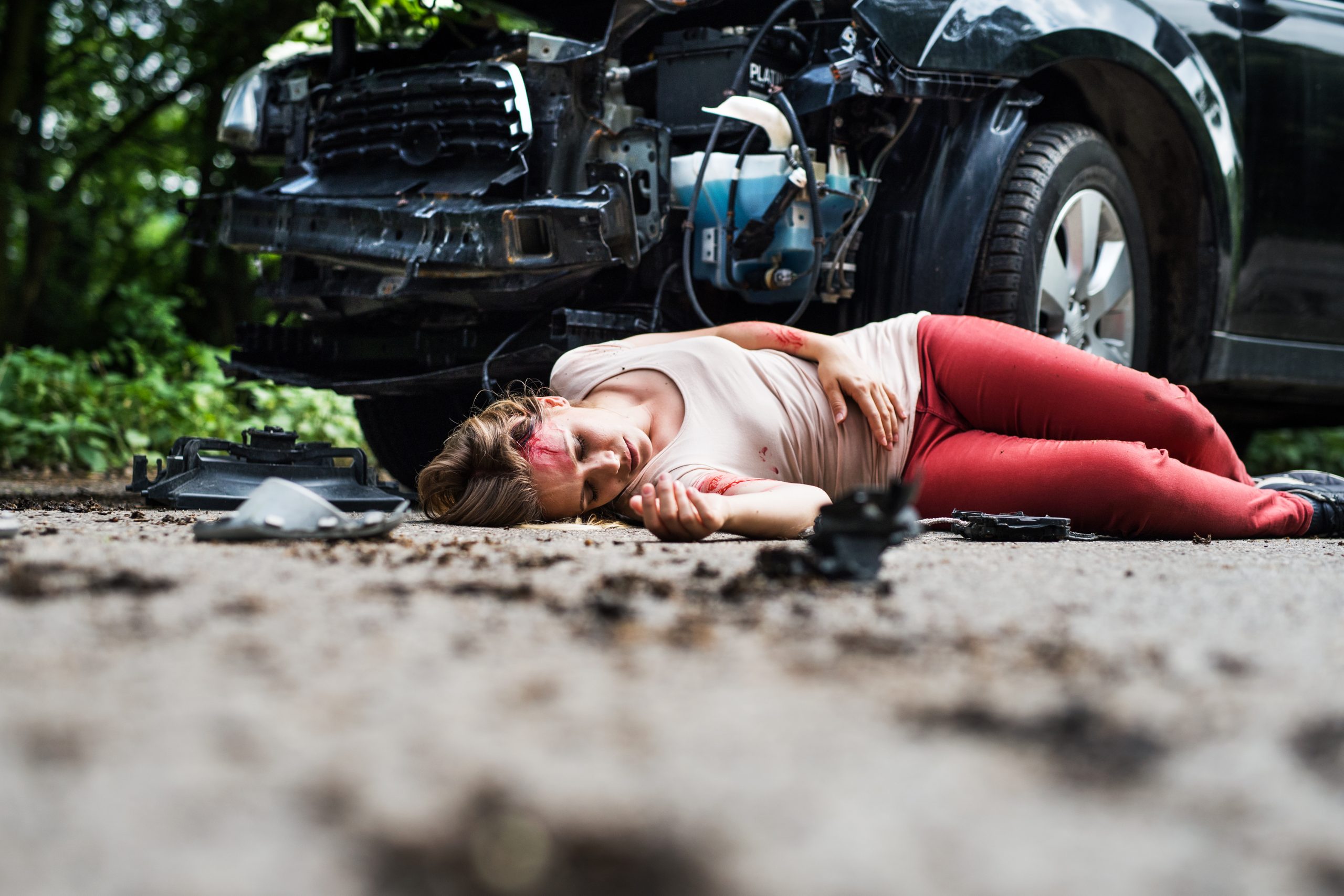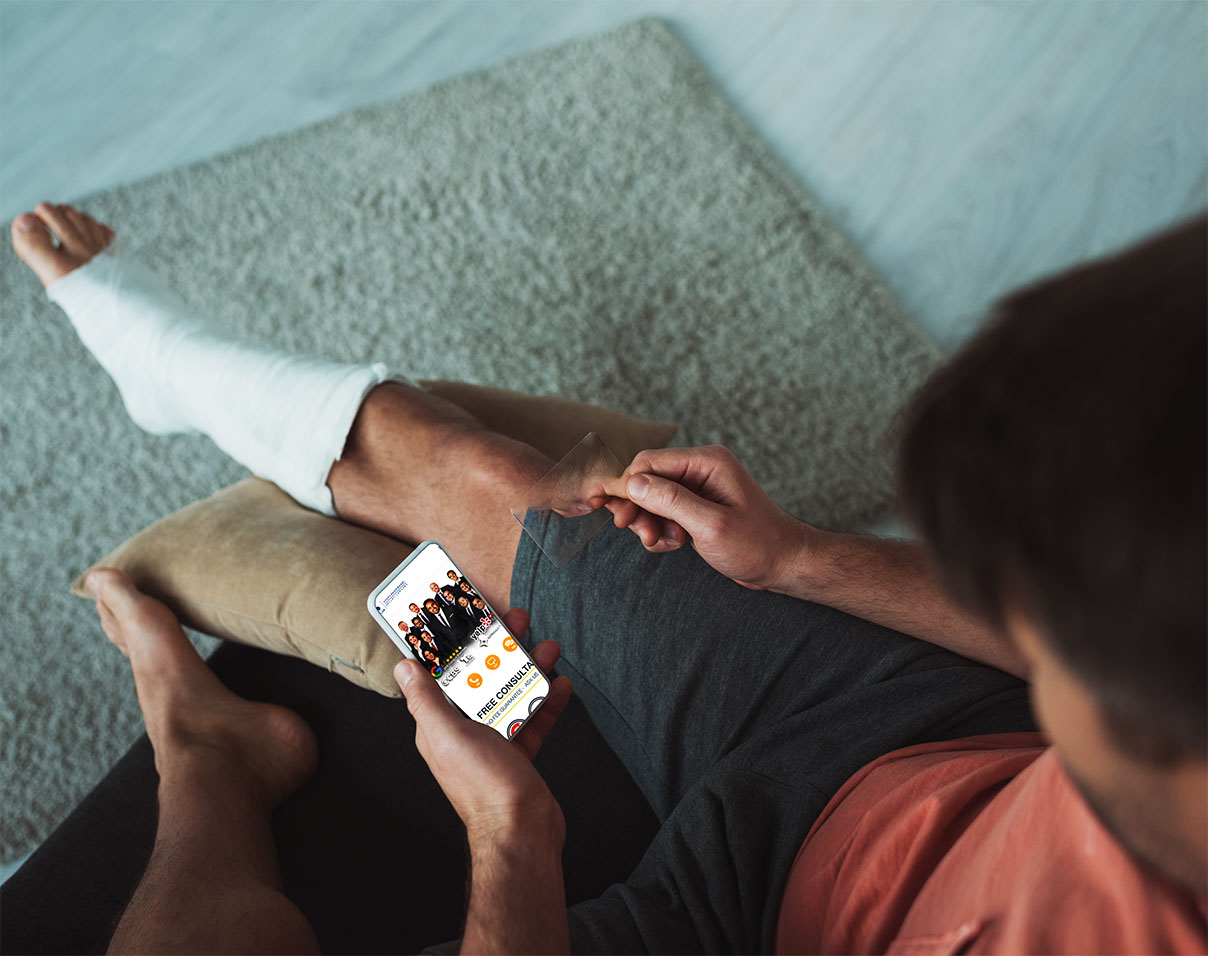 Common Kinds of Personal Injuries in Stockton
Injuries can always vary by severity following an accident, and some people may recover very quickly, while many others will potentially see months or even years of recovery efforts. It becomes important for any injured person to retain legal counsel so they can ensure that they are receiving the best treatment for their injury in addition to pursuing financial compensation.
The most common types of injuries that our firm regularly sees include, but are not limited to:
fractures or broken bones
lacerations
concussions
crush injuries
closed head injuries
back injuries
knee injuries
leg injuries
neck injuries
arm injuries
internal organ injuries
skull fractures
traumatic brain injuries (TBIs)
spinal cord injuries
permanent nerve injuries
amputations
paralysis
severe burn injuries
whiplash
wrongful death
Different injuries can involve different costs, so people may be more likely to pay extreme amounts to care for more devastating injuries. People should not discuss their injuries with anybody except their treating doctors and their lawyers.
Getting Full and Fair Financial Compensation for Your Injuries
People who have personal injury cases are often entitled to damages, which is essentially the money people will be paid following a case. You should be aware that there are three kinds of compensatory damages and also punitive damages, which is a type of damages that is not intended to be compensatory because the purpose is more to punish a negligent party.
Types of damages include the following:
Economic damages relate to the actual costs with which a person is dealing. Some of the most common types of economic damages include past, present, and future medical bills, lost income, and property damage.
Other losses that are more subjective can also result in compensation. Non-economic damages can include pain and suffering, emotional distress, or disfigurement.
Under California Civil Code § 3294, cases involving clear and convincing evidence that a person committed oppression, fraud, or malice can result in punitive damages.
Punitive damages will not be awarded in cases of simple negligence because there must be some aggravating factor. California defines the terms relating to punitive damages as meaning that oppression is despicable conduct that subjects a person to cruel and unjust hardship in conscious disregard of that person's rights, fraud can be either intentional misrepresentation, deceit, or concealment of a material fact known to a party with the intention on the part of the party of thereby depriving a person of property or legal rights or otherwise causing injury, and malice is conduct that is intended by a person to cause injury to another party or despicable conduct that is carried on by a person with a willful and conscious disregard of the rights or safety of others.
California Code of Civil Procedure § 377.60 establishes that a cause of action for the death of a person caused by the wrongful act or neglect of another party may be asserted by any of the following people or by a decedent's personal representative on their behalf:
A decedent's surviving spouse or domestic partner
A decedent's children
A decedent's grandchildren
Minors who were dependent upon descendants for one-half or more of a minor's support
Any other party entitled to a deceased person's property under California's intestate succession laws
Wrongful death damages may include awards for burial and funeral expenses, an amount a deceased person will have earned as income, pain and suffering of a decedent, and loss of a deceased's companionship and support.
Personal Injury Settlement
Our client was the victim of a rear-end accident who was left injured and severely in pain. Arash Law was able to outshine other injury law firms when he searched online, and thankfully we were able to handle everything for our client from A to Z — All that he had to do was ask and focus on his recovery. Our client's life has changed forever, and the compensation received for the pain and suffering has opened paths for new lifelong opportunities.
Personal Injury Settlement
Our client was the victim of a rear-end accident who was left injured and severely in pain. Arash Law was able to outshine other injury law firms when he searched online, and thankfully we were able to handle everything for our client from A to Z — All that he had to do was ask and focus on his recovery. Our client's life has changed forever, and the compensation received for the pain and suffering has opened paths for new lifelong opportunities.
Proving Liability in Personal Injury Lawsuits
When a person has a personal injury case, they will also have the burden of proving another party was at fault for their injuries. In California, proving negligence is going to involve proving four separate things:
Another party owed a person a duty of care. Under tort law, the duty of care is a person's legal obligation under which they must adhere to a standard of reasonable care while performing any acts that can foreseeably harm others. It is the first element that needs to be proven to proceed with an action based on negligence.
The other party breached their duty of care. Breach of duty involves a person failing to satisfy the applicable standard of care. When a person's conduct fails to meet a required standard of care, they breach their duty of care.
The other party caused injuries. A person will need to prove that a breach of duty resulted in them suffering injuries.
The injuries caused damage. A person who suffers injuries will have to prove that the injuries have resulted in damages, such as medical bills.
It is again important to note that California is a pure comparative fault state, which means all people are allowed to file claims regardless of their levels of responsibility for an accident, meaning that a person can still recover damages even when they were partially at fault for their accident.
The catch to the system is that an award can be reduced by a person's percentage of negligence in connection with an accident. In other words, for a person who is awarded $100,000 in a personal injury case but is also found to have been 65 percent responsible, the award is reduced by $65,000, and the person only recovers $35,000.
Impact of the Statute of Limitations
All people only have a limited amount of time to take legal action in a personal injury case, otherwise known as the statute of limitations. Under California Code of Civil Procedure § 335.1, any action for assault, battery, or injury to, or for the death of, an individual caused by the wrongful act or neglect of another must be commenced within two years of the date of an accident.
Courts can dismiss cases that are filed after a deadline has passed, and people then become powerless to recover anything in their cases. The statute of limitations in California does afford people certain exceptions, though.
For example, an injured person who is a minor will have two years to file from the date they turn 18 years of age. Additionally, a person who is declared mentally incompetent (like a person in a coma) means the limitations period will be tolled (delayed) until the person recovers.
If a person dies within six months of the end of the statute of limitations, it may be possible that another party can continue with their action. If a person is in prison, their statute of limitations is tolled until their release or for two years, whichever is sooner.
People performing military services can also have their statutes of limitations tolled. Another major exception to the traditional statute of limitations involves cases against governmental entities because many of these claims must be filed within six months, and some agencies may have even shorter timeframes.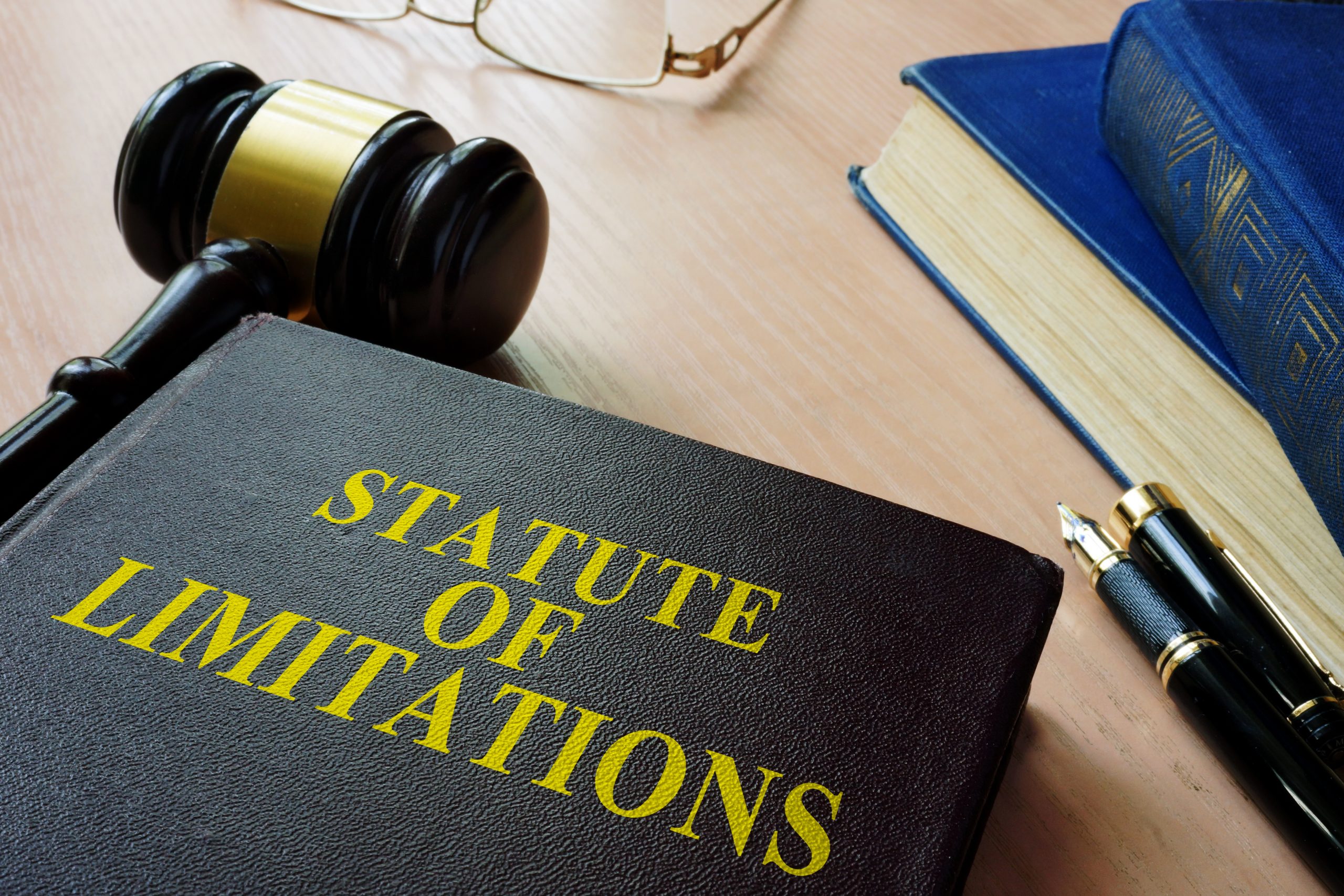 Settlement in a motor vehicle accident; client suffered internal injuries.
– 
JUDD ROSS ALLEN
Four Steps You Should Take After a Serious Accident
Following any accident, confusion often reigns, and people are at a loss with how they should proceed with their case. There are four things that a person needs to make sure they take care of as soon as possible in their case:
Get medical attention. – All people need to visit a hospital after any accident, even when they do not think they suffered an injury. You need to remember that many serious injuries involve delayed symptoms, and you will only make things more difficult for yourself if you see a doctor several days or weeks after an accident originally occurred. Always make sure to get a complete evaluation performed by a medical professional so you can be confident that you know your condition and also so you can get a recommended treatment plan for your injuries.
Report the accident. – Everybody will want to be sure they report their accidents to the appropriate parties in their cases. Motor vehicle accidents usually involve calls to police departments to report crashes, but slip-and-fall accidents should be reported to managers or other responsible parties for the property.
Collect evidence. – While people are awaiting medical attention, it can be advantageous to use a camera on a cell phone to take multiple photographs or videos of an accident scene. There can be several forms of evidence that are time-sensitive, so pictures can be valuable in preserving evidence in these cases. People should also look for possible witnesses to accidents and get their contact information.
Contact a Stockton personal injury lawyer. – As soon as a person becomes able, they should reach out to an attorney for help with their case. You will want to be sure you speak to an injury attorney from Stockton, before you talk to any insurance company. Tell an insurance company that they can talk to your attorney, even when you have not yet hired one.
Arash Law Fights for Victims and Families
Arash Law, operated by Arash Khorsandi, Esq., only handles personal injury cases, so you should know that we have a wealth of experience in all kinds of personal injury matters. Our time spent helping people in many different accident scenarios means that we are an ideal choice for any person who has a personal injury claim in the Stockton area.
Whether you are dealing with a car crash, a slip-and-fall accident, or a wrongful death claim, our team of Stockton personal injury lawyers is going to know what can be done to help you, and we will work as hard as possible to ensure that you recover everything to which you are entitled. Our process generally works as follows:
initial evaluations – Every single one of our clients is entitled to a free, confidential case review in which we will be happy to provide information about their rights and the merits of their claims. You will never have to pay anything to hire Arash Law because we represent every client on a contingency fee basis, meaning that we only collect a predetermined portion of a settlement or jury award. When we do not recover anything, we do not get paid.
investigations – The investigation is one of the primary reasons people will want to retain legal counsel, and Arash Law, created by Arash Khorsandi, Esq., takes great pains in its handling of accident investigations. We are capable of working with skilled experts who can help make important determinations and establish the causes of accidents. We also know how to work closely with medical professionals to get a full understanding of injury severity.
insurance companies – Many personal injury claims are going to have to go through insurers, and no person will want to be dealing with an insurance company on their own. While many people can be tempted to believe that they can save themselves a lot of money by negotiating their own settlement, the truth is that many people who work with Stockton personal injury lawyers obtain more compensation than they will on their own.
settlement and litigation – A lawyer often sends an insurance company a demand letter that will begin settlement negotiations. Settlements can take considerable time to achieve, and there is always the possibility that a lawsuit may have to be filed to compel an insurance company to settle. Most insurers will agree to settle cases because they do not want to pay the extravagant costs involved with taking a case to trial.
Frequently Asked Questions (FAQs) About Stockton Personal Injury Cases
1
Can I file a personal injury claim in Stockton without a lawyer?
You are certainly allowed to file a personal injury claim on your own without legal representation, but you will also be facing a much more uphill fight. While an insurance company may tell you that you do not need to hire an attorney because it will take care of you, the insurer is actually looking to minimize what it is paying you. A One Insurance Research Council (IRC) study of 6,000 people involved in car accidents entitled "Paying for Auto Injuries: A Consumer Panel Survey of Auto Accident Victims" found that victims who hired Stockton personal injury lawyers received 40 percent more in settlements with insurance companies than those who represented themselves.
2
What should I do if the insurance representative calls me for a statement?
Make no mistake: the insurance company will reach out to you at some point. You should refuse to make any recorded statement and should tell an insurer to speak to your Stockton personal injury lawyer, even if you do not yet have one. The insurance company will try hard to get your attention, possibly offering you a lump-sum settlement, but you should not accept the offer because it is all but guaranteed to be far less than that to which you are entitled.
3
How do I know I need to hire an attorney after an accident?
A person is going to need to get legal representation any time they are dealing with injuries that result in increased medical bills when such injuries have a lifelong impact, a family member dies because of their injuries, or they will be out of work for a considerable period of time.
There can be minor injury cases that do not require attorneys, and people can obtain compensation in such cases on their own, but all people should generally try to speak to a Stockton personal injury lawyer to see whether their case merits legal representation.
4
What are the benefits of hiring an attorney?
The first benefit of hiring a personal injury lawyer will be their experience handling personal injury claims. An attorney is going to be familiar with the entire legal system and know how to handle a case. Because most Stockton personal injury attorneys handle cases on a contingency fee basis, they are motivated to collect as much money as possible for their clients.
A lawyer can also assist an injury victim with medical attention in their case, as people struggling to pay medical bills can get medical liens that allow them to continue receiving care but not paying any bills until they obtain a settlement or jury award. An attorney can also end attempts by creditors and collection services when they are harassing you. Most importantly, a lawyer can take a case to trial when necessary and argue a case on a person's behalf.
5
How much should I ask for in a personal injury settlement?
It is incredibly difficult to pin down accurate assessments of personal injury cases, but most Stockton personal injury lawyers can create a reasonable estimate based on all of a person's bills and other damages. The general rule in many personal injury cases is that attorneys begin by seeking 75 to 100 percent more than they believe a case is worth so that they have room to negotiate.
6
What types of accidents are eligible for a personal injury lawsuit?
Personal injury actions in California relate to all kinds of incidents in which one person harms another person through negligent actions. Car accidents are once again the most common kinds of personal injury claim, but other common kinds of accidents include commercial truck accidents, motorcycle accidents, bicycle accidents, pedestrian accidents, slip-and-fall accidents, defective or dangerous drugs, amusement park accidents, boat accidents, bus accidents, plane accidents, chemical exposure, childcare injuries, construction accidents, dog bites, elder abuse, farm accidents, heavy machinery accidents, rideshare accidents, and workplace accidents.
7
Should I hire the attorney closest to me?
No. Do not use location as the sole basis for your choice of injury attorney. Your priority needs to be securing a lawyer who has the right level of experience and skills necessary for your case. Doing so may involve hiring a lawyer who is not immediately within your particular living area. Many law firms are willing to travel to meet with clients in personal injury cases, especially when they are still in hospitals or otherwise confined to their homes.
8
Why do I need a lawyer who works on a contingency basis?
Virtually all personal injury attorneys in the United States handle personal injury cases on a contingency fee basis because it is often the fairest agreement for the people who have suffered injuries. You will want to secure a contingency fee agreement because it will mean that you pay nothing to have your case handled. You can agree to hire a lawyer who will represent you based on a retainer and an hourly fee structure, but you will have to be paying for this representation, and you can end up paying a lot of money for a case that does not result in anything. A contingency fee agreement serves the interests of both a person and their lawyer because both sides will want to achieve the most lucrative possible settlement.
You Should Not Handle Your Case by Yourself
Many people can feel isolated after their accidents and be dealing with confusion about what steps they need to take. A person who suffers an injury in an accident in the greater Stockton area should not hesitate to get in touch with Arash Law because we will immediately make it known that we are serious about helping people recover all of the compensation they need and deserve.
Do not think that you have to handle a personal injury case by yourself. Nothing can be further from the truth.
Arash Law, run by the talented team of Arash Khorsandi, Esq., will work very closely with you and ensure that you are receiving all of the medical care you will need to make the completest recovery possible. Our firm assists people with all kinds of concerns that arise while personal injury cases are being handled, so you can know that we will always be there to help you with any issue with which you are dealing.
Our team of dedicated lawyers also handles cases outside of Stockton, including other cities in San Joaquin County, such as Lodi, Tracy, Manteca, Lathrop, Ripon, and Escalon. We also cover nearby counties like Modesto, Stanislaus, Merced, Madera, Fresno, Sacramento, and the entire State of California.
You can call (888) 488-1391 or contact us online to speak with one of our experienced Stockton personal injury lawyers, who can help you determine your case's best course of action.