An 84-year-old woman identified as Virginia D. was killed after a fatal two-vehicle crash in Oxnard on Friday afternoon, November 5, 2021.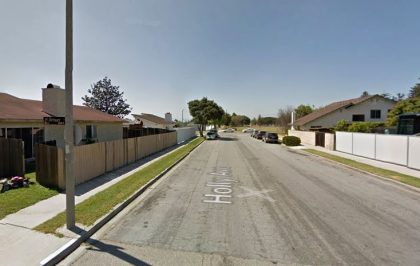 The fatal crash happened at around 4:45 p.m. in the area of H Street and Holy Avenue in Oxnard. The older woman was traveling westbound on Holly Avenue when she collided with a northbound vehicle on H Street for unclear reasons.
The older woman was immediately taken to Ventura County Medical Center. Unfortunately, she later succumbed to her injuries and was pronounced dead two days after the accident. Meanwhile, the other driver sustained minor injuries and was transported to Community Memorial Hospital.
Information about the crash is limited at the moment. Drugs and alcohol were not considered as factors in the crash.
Authorities are further investigating the case. Witnesses who can give more information about the accident are urged to contact Oxnard Senior Officer Jose Diaz at 805-385-7749 or email at jose.diaz@oxnardpd.org.

Fatal Two-Vehicle Crash Statistics
The number of people killed or injured in car accidents in the United States has risen dramatically in recent years. Motor vehicle accidents are the leading cause of personal injury in the United States. Each year, nearly two million people are injured in these accidents. There are over 200,000 of them in California alone.
According to the National Safety Council (NSC), an estimated 38,000 people died in car accidents in the United States in 2019. Fatal car accidents are common on California's large and congested highways. Every year, numerous people are killed on California's roads due to high-speed driving and truck accidents.
According to the California Office of Traffic Safety (OTS), 3,563 people were killed in car accidents in the state in 2018. Thousands of people are dealing with grief and unexpected loss as a result of California's deadly accidents. These car accidents occur for various reasons, the most common of which are drunk drivers, distracted drivers, speeding drivers, and drivers who disregard traffic laws in general.
Ventura County Fatal Car Crash Lawyers
If you were recently involved in a car crash, you might be confused about having a valid compensation claim. You aren't alone, and the California car crash attorneys at Arash Law are here to help. Our California accident attorneys from Arash Law have recovered $500 million in injury compensation for our previous personal injury clients. Many of them happen to be car accident victims just like you.
For decades, injured individuals in San Francisco, Riverside, San Jose, San Diego, Sacramento, Sherman Oaks, and throughout California have relied on our car accident attorneys to help them as they seek the justice and compensation they are entitled to receive.
Call our Ventura County fatal car crash lawyers from Arash Law today at (888) 488-1391, or use our convenient online tool on our website to schedule your free car accident case review. Your legal rights and options are time-barred, so reach out to a car crash attorney today. Research car crash attorneys near me and ask an attorney to speak to us before hiring for a car crash case.