One person was killed while another person was injured after a pedestrian crash in Simi on Tuesday morning, September 14.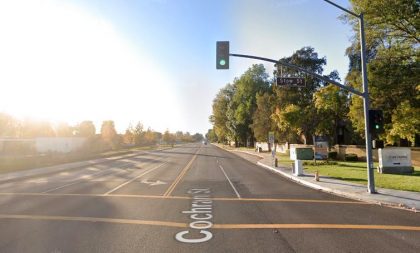 According to the initial reports from local authorities, the crash happened at Cochran and Stow streets at around 7:30 a.m.
Two pedestrians were struck by a passing vehicle outside of Simi Valley Highway School. The circumstances leading up to the accident have not been established.
One of the victims was pronounced dead at the scene. Meanwhile, the second pedestrian sustained serious injuries in the mishap and was rushed to an area hospital for treatment.
Information about the accident is limited at the moment. The identities of the involved parties have not been disclosed. Local authorities are further investigating the case.

Fatal Pedestrian Accident Statistics
Pedestrian crashes are some of the most deadly types of traffic accidents because pedestrians are at high risk for injury on the street. Pedestrians are barely protected in case an accident happens. Nearly 6,000 pedestrians were killed in motor vehicle accidents in the United States in 2017. It is estimated that every 88 minutes, one person dies. An estimated 137,000 pedestrians received emergency treatment in 2017 for nonfatal crash-related injuries.
It is very hazardous for pedestrians to be on the road in California. According to the National Highway Traffic Safety Administration, the pedestrian fatality rate is 25 percent higher in California than the national average. 893 pedestrians were killed, and 14,000 were injured on California roadways in 2018 alone. Speeding, careless driving, and drivers failing to yield to pedestrians are just a few of the common causes of pedestrian accidents.
Ventura County Wrongful Death Attorney for Victims of Fatal Pedestrian Accidents
The victim's family may act rashly as a result of their despair. Wrongful death cases can be easier to resolve with the assistance of a lawyer who has years of experience. The victim's family can enlist the help of a lawyer to file a wrongful death suit, which enables them to recoup losses resulting from the crash. Financial hardship, funeral expenses, physical pain, and mental distress may arise due to these damages.
They go on the offensive to ensure that the offending party will be held accountable for their misdeeds. Our wrongful death lawyers from Arash Law can assist with insurance company discussions, damages calculations, and legal strategies during settlement and trial proceedings. Give us a call now at (888) 488-1391 to schedule a free consultation in our offices in Los Angeles, Sacramento, San Francisco, Riverside, Orange County, and San Diego.