A 62-year-old woman was killed while four others were injured after a deadly head-on collision near Dear Creek Road.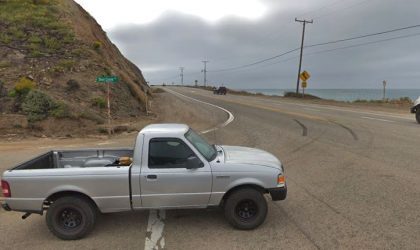 The fatal accident transpired at approximately 1:00 p.m. on Pacific Coast Highway, just north of Deer Creek Road. A southbound 200 Jeep Wrangler was traveling on Pacific Coast Highway when the driver veered into the northbound lanes and collided head-on with an oncoming 2017 Honda HRV drive by the 62-year-old Los Angeles woman.
Unfortunately, the Honda driver was pronounced dead at the scene. Her identity has not been disclosed. Meanwhile, her two other passengers sustained major injuries and were taken to an area hospital for treatment.
The 39-year-old Jeep Wrangler driver and his passenger were also injured in the mishap. They were both rushed to an area hospital for treatment. Information about the accident is limited at the moment. Local authorities are further investigating the cause of the crash.

Fatal Two-Vehicle Crash Statistics
Despite the expectation that fewer people would be on the road due to the coronavirus pandemic, the National Highway Traffic Safety Administration claims that there were 38,680 fatalities in traffic crashes in 2020, a 7.2 percent increase from the previous year.
In this scenario, a head-on collision occurred. When the front ends of two or more vehicles crash into each other, a head-on collision happens. Collisions between vehicles are often more severe because of the energy of the impact.
Around 10 percent of all car crash fatalities occur in head-on collisions, despite being only 2 percent of the total mishaps. These accidents happen mainly because of distracted drivers, fatigued drivers, drunk drivers, or mechanical failure.
Ventura County Wrongful Death Attorney for Victims of Fatal Two-Vehicle Collisions
When a fatal traffic accident results in the death of a loved one, the family suffers extreme stress and trauma. It's possible they were not ready to say goodbye. They may have to pay for funeral services and may be at risk of missing out on a paycheck.
If a fatal car accident has claimed the life of a loved one, you can hold the liable party legally responsible. An experienced wrongful death lawyer can assist the victim's family in filing a claim in civil court. A wrongful death claim can cover medical bills and other expenses incurred due to the accident. Financial aid can also be made available to those who have had their income depleted because of injury or death.
Have you been involved in a fatal head-on collision and need legal representation? The legal professionals from Arash Law are here to help you. California residents have relied on our firm for decades and have benefited from our multi-million-dollar settlements and verdicts. The five California locations Los Angeles, Sacramento, San Francisco, Riverside, and Orange County—have doors open to the public. For more information, call us at (888) 488-1391 for a free consultation.