One unidentified person was killed after a deadly semi-truck crash at an intersection near Wasco on Friday morning, September 10.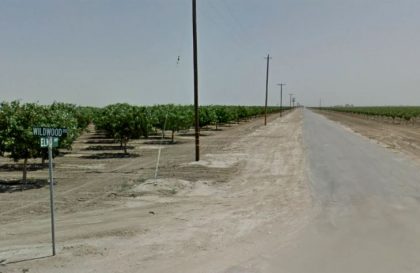 The fatal collision happened at the intersection of Wildwood Road and Sherwood Avenue near Wasco at approximately 7:15 a.m. A Mazda coupe failed to slow down at the intersection and struck a tractor-trailer at the intersection.
One of the trucks hauling pistachios reportedly spilled its load onto the roadway after the collision. One person was killed in the mishap. His name has not been disclosed. No other injuries were reported.
Information about the accident is limited at the moment. Drugs and alcohol were not considered as factors in the crash. The crash is currently under investigation. Local authorities will attempt to determine the cause and the liability in this case.

Fatal Semi-Truck Accident Statistics
Trucks are an important part of the economy, with semi-trucks being one of the most essential. The United States relies on the trucking industry to transport billions of goods each year. Unfortunately, because of all the large trucks out there, other drivers on the road are at risk. Compared to other types of traffic accidents, semi-truck accidents are more deadly. Because of the significant difference in the sizes of big rig trucks compared to other vehicles on the road, it is mostly the case.
The fatality rate of big rig trucks has jumped by 30 percent since 2009, according to the U.S. Department of Transportation's Fatality Analysis Reporting System (FARS). A total of 4,102 truck-related fatalities occurred in 2017. Accidents involving semis are often caused by various factors, including loss of truck control, a flat tire, a disabled or non-disabled vehicle failure, excessive speed, lane drifting, and truck maneuvering.
Kern County Wrongful Death Attorney for Victims of Fatal Semi-Truck Accidents
Suffering the death of a loved one in a semi-truck accident can be gut-wrenching and traumatic. Victims' families are encouraged to consult with a lawyer and file a wrongful death claim while the case is pending. If a family member is injured or killed in an accident, it is possible to file a lawsuit for compensation to cover losses like the loss of company, burial expenses, suffering, and distress.
Our fatal semi-truck lawyers from Arash Law have been serving clients throughout California for over two decades. We are the leading truck accident attorney firm and are committed to obtaining the compensation you rightfully deserve. If you're curious or have any questions, please stop by our offices in Los Angeles, Sacramento, San Francisco, Riverside, Orange County, and San Diego. For a FREE consultation with a wrongful death attorney, you can call our hotline at (888) 488-1391.