After your devastating truck collision, you may wonder what a truck accident attorney does. The best truck accident lawyers can help you determine negligent parties, relevant evidence, possible witnesses, and the approximate amount of compensation you can obtain. They can also bring an injury claim in court if the situation requires it.
If a truck accident injured you or killed a loved one, you are probably in pain and wondering what to do next. Worry no more because the truck accident attorneys of Arash Law, led by Arash Khorsandi, Esq., can fight relentlessly to get you the compensation you deserve. As your legal partner, we will handle every step of your claim so you or your loved ones may concentrate on recovering from injuries.
A truck accident lawyer is a type of personal injury lawyer who specializes in truck accident cases. They represent those who were injured by others' negligence. If you are considering engaging their services, it's essential to understand what they do.
Truck accident attorneys work in tort law. In legal parlance, a tort is a private or civil wrong or injury that can be fixed through the payment of damages. Injured victims of truck accidents can seek compensation for their injury and losses from the party at fault. Tort law aims to "make whole again" the harmed party. Therefore, truck accident attorneys fight with injured clients to secure a financial settlement for their losses.
A Truck Accident Case Is More Serious Than A Car Accident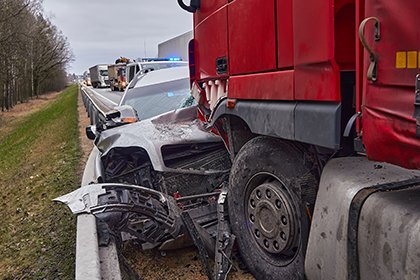 Truck drivers and victims face the same risks that usually cause truck crashes. However, these incidents are far more likely to have disastrous results due to the size difference between a regular car and a semi, a tractor-trailer, or other types of truck.
Factors frequently resulting in personal injury on roads include:
Environmental risks, such as bad weather or wildlife on the roads.
Potholes, dangerous road surfacing, or any other results of poor road maintenance.
Lawyers for truck accidents assist clients in recovering the following damages:
Medical costs (both present and future)
Lost income
Loss of earning potential
Damage to the vehicle
Pain and emotional anguish
Bodily discomfort and suffering
Dog bites, animal assaults, premises liability (slip and fall) accidents, medical malpractice, and wrongful death are additional claims personal injury attorneys can handle. Truck accident attorneys, in particular, specialize in personal injury claims involving trucks.
What Exactly Does A Truck Accident Lawyer Do?
Truck accident lawyers handle cases involving trucks from start to finish, sometimes ending in trial. And everything a truck accident attorney does for their clients involves a lot of work.
While any injury accident can be complicated, truck accidents are incredibly complex. There may be several parties at fault, which means there may be several insurance companies to submit claims to.
Truck accident lawyers will handle all aspects of truck-related cases, including trials if necessary. The following are the particular steps they take when working on a case: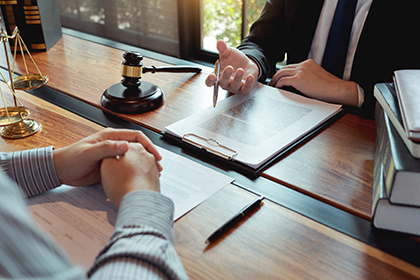 Investigate Truck Accident Cases
When prospective clients present their cases, truck accident attorneys will review the details and assess the case's strength and validity.
Since most lawyers handle cases contingently, they want to know if the case has a good chance of winning before accepting it. "Contingency fee" means the attorney's fee will be deducted from the client's settlement or award. The amount they have to pay depends on how much money they recover and whether they win it or not.
Gather Evidence for A Claim
An attorney will start their investigation when they decide to take on a client's case. This might comprise:
Visiting the truck accident scene
Viewing photographs and videos taken at the accident scene
Contacting the witnesses and getting their statements
Assessing automobile damage
Reviewing the client's expenditure and medical records
Constructing a case based on the total losses suffered by the client and other accident-related information
Build A Compelling Case
While you are focused on your recovery and rehabilitation, your attorney will complete whatever claim you need to submit to the insurance company or present your case to a jury in court if the insurers do not settle. In particular, they will:
Investigate your case and gather material, such as police reports, footage or photographs of the accident scene, data from the truck's onboard electronic information system, eyewitness testimonies, and more.
Gather and compile all your medical bills, expenses related to the injury, and any records that establish loss.
Find out who might be at fault and who has insurance.
Negotiate a reasonable settlement with the insurance companies.
Prepare for trial if the insurance firms won't agree to a settlement.
You or a loved one may be dealing with severe injuries requiring hospitalization, numerous surgeries, supportive medical equipment, and expensive rehabilitation.
It helps if you do not have to deal with the insurance companies for the compensation you deserve. A truck accident lawyer at Arash Law can take on the insurance adjuster and file all relevant documents in your case so you can rest, recover, and focus on your family's needs.
Send Demand Letters
After an investigation, your attorney will write a demand letter to the negligent party's insurance provider. The letter will describe the details of the accident and ask for a particular sum of money to cover the victim's damages.
Engage in Negotiations with Insurance Providers
You may not need to go to court at all. Simply negotiating a settlement with the insurance carrier may be more advantageous in some instances. Unfortunately, this is easier said than done. This is where your truck accident lawyer will come into play.
Negotiation is often one of the most essential parts of pursuing personal injury claims. The responsible parties often try to contact the accident victim soon after the crash, which can be dangerous on the victim's part.
Hiring competent lawyers at Arash Law can help protect your rights, as insurance companies are skilled at finding ways to pay less on a truck accident claim, usually offering a lowball settlement.
Prepare The Complaints
Most accident victims don't know how to bargain with insurance firms or defend their legal rights. Good thing knowledgeable truck accident attorneys are skilled in bargaining and speaking with insurance carriers.
They will review the insurance policy's fine print, precisely estimate all victim damages, and manage all interactions with the insurance companies. They will try to reach a genuinely just settlement compensating the sufferer for their losses.
Initiate The Discovery Phase
A truck accident attorney will start building their client's case as if it is going to trial as soon as the lawsuit is filed. Although many truck accident cases are still settled outside of court, a seasoned attorney knows the need to be ready for everything.
To prepare for the discovery phase of the lawsuit, a truck accident lawyer will gather evidence, research applicable laws, and begin forming legal theories related to the accident. Additionally, they might write pleadings, create discovery requests, and interview and depose witnesses.
Provide Legal Representation in Court
Truck accident attorneys will represent their clients if the insurance company refuses to settle or the matter involving the accident is brought to court. They are already familiar with the stages of trials and know how the legal process unfolds with their extensive experience and expertise.
Prove Your Truck Accident Case
While you may claim your accident was not your fault, this remains an assumption either in court or with the insurance provider and must be proven as fact. In personal injury claims involving truck accidents, negligence generally has four elements to prove. A truck accident victim must prove the following:
Duty of care – You are entitled to expect the truck driver to operate the vehicle sensibly and safely.
Breach of duty of care – The driver acted negligently and breached their duty of care towards you.
Causal link between negligence and injury – As a result of the driver's negligence, you sustained an injury.
Injuries or losses – The victim suffered loss or damage due to their injuries.
Damages you can be awarded in a personal injury case can be classified as economic or non-economic. Medical costs, lost wages, and property damage are considered economic damages. Noneconomic damages include discomfort, mental suffering, loss of enjoyment from past activities, and loss of companionship.
Other Skills A Truck Accident Lawyer Must Have
In-depth knowledge of how to conduct legal research
Excellent communication with clients, negligent parties, and insurance providers
Negotiation skills or ability to bargain
Time management skills, such as meeting deadlines
The work of these lawyers is complex and demanding. Still, they are passionate about performing their job because they love helping victims get the maximum settlements they deserve.
Contact Arash Law's California Truck Accident Lawyers Today for A Free Consultation!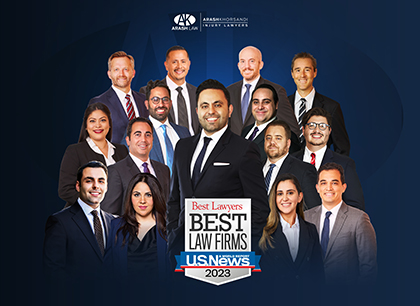 Now that you've understood what truck accident lawyers do, you may want to talk to them and seek legal assistance with your case. At Arash Law, led by Arash Khorsandi, Esq, our truck accident attorneys are ready to give you a free consultation and case assessment. We have a proven track record of success and years of experience helping personal injury victims get the money they deserve, recovering $500 Million in settlements for our California clients.
Call us at (888) 488-1391 or complete the "Do I Have a Case?" form.