While dealing with the aftermath of a truck accident can be stressful, finding the right attorney should not be. If you are searching for the best truck accident lawyers in California, you are in the right place. Arash Law, led by Arash Khorsandi Esq., is committed to ensuring you receive the justice and settlement you deserve. Call us today at (888) 488-1391 for a free consultation, or reach out online and learn more about why we're California's top truck accident law firm.
In 2020, the National Safety Council reported California as the second state with the highest number of deaths resulting from large truck crashes, with 398 fatalities. If you or your loved one was injured or killed in a truck collision, you can find a trustworthy truck accident attorney at Arash Law. Our legal team has the expertise and knowledge to resolve your concerns in-depth, precisely, and quickly. We will protect your claim and assist you in getting the highest possible settlement from the negligent party.
Our personal injury lawyer, Tina Eshghie, Esq., was able to recover more than $3 million in settlement in the case of Paz v. Airfax Logistics. It involved a client injured in a trucking accident, sustaining a traumatic brain injury and other trauma.
In a recent report by the California Air Resources Board from August 2022, about 1.8 million large trucks are registered in the state. Additionally, as stated in a comprehensive report from 2015 by the Southern California Association of Governments, the four freeway sections in Los Angeles County and the Inland Empire with the highest concentrations of truck crashes per mile annually were:
The 710 at the 60 in the East LA Interchange (7.2 accidents)
The five between the 710 and the 10—also in the East LA Interchange (6.6 accidents)
The convergence of the 60 and the 57 (6 accidents)
The 710 between the 105 and the 91 (5.8 accidents)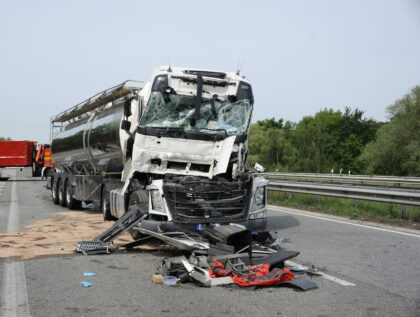 A truck's size and weight make collisions extremely dangerous and traumatizing. This is why you need to hire one of the top truck accident attorneys available to represent you and fight for the maximum recovery possible in a settlement or at trial. Having a legal expert on your side will help you get the most money for your case and lessen the stress and frustration that come with doing the case alone.
Remember that there is not just one "best lawyer." Here are some ideas to aid your search for the ideal truck accident lawyers in California.
Step-by-Step Guide to Finding The Best Truck Accident Lawyer
It's essential to know that a personal injury attorney is a legal professional who focuses on representing clients who have been physically, emotionally, or financially injured due to intentional or unintentional conduct. If you are injured by someone else's negligent actions, it is crucial to pick a personal injury lawyer with vast experience.
Do your research and ask for advice.
Create a list of prospective lawyers or law firms specializing in truck collisions. It would be helpful if you knew someone who has experienced a similar situation recently and has hired a truck accident lawyer. You can also ask your family and friends for recommendations.
Contact the lawyer's office.
Although a lawyer will not speak to you directly, assess how you were treated on the phone. Check if the person taking the call is warm and friendly. Are they straightforward and businesslike? The staff at a law firm often gives details on how the attorney prefers to do business.
Check the attorney's qualifications, experience, and credentials.
Have they already dealt with truck accident cases before? Do they have access to those cases' verdicts? Examine the testimonials and recommendations that have been posted on their websites.
Look for a lawyer who has extensive experience with trucking accidents. As opposed to auto accidents, truck collisions cause more injuries and damage. In addition, the trucking industry is subject to different regulations than passenger cars. Trucks also pose unique hazards, and multiple parties may be involved, including drivers, trucking companies, maintenance facilities, and owners. Because of this, ask the attorney specifically what their background is on trucking incidents.
Look for a legal professional that you are compatible with.
You need to feel at ease communicating with your truck accident attorney, as they will be accessing confidential information. Your legal counsel serves as an important member of the recovery team, having access to your sensitive data. Thus, having someone whom you feel comfortable sharing information with and can provide the necessary support is vital. If, during meetings, you sense that the lawyer is condescending, they may not be the best fit for you.
Check the lawyer's experience in trial.
Selecting a truck accident lawyer with trial experience should be a priority. Ensure they have the necessary courtroom skills and the expertise to effectively represent and secure the rightful compensation you deserve.
Look for a legal expert who communicates well.
Communicating effectively with your attorney is necessary to comprehend your situation thoroughly. A skilled lawyer ensures their client understands the case circumstances and is attentive to its progress. Since lawyers commonly delegate routine tasks, like document collection, to paralegals and assistants, interactions may include office staff. While not every minor detail needs discussing, having a legal expert who prioritizes keeping the client well-informed is essential.
Truck accident attorneys frequently take personal injury cases on a contingency basis, which means they only get paid if their clients win. As a client, it is a good practice to inquire about their fees and ensure they align with industry standards.
A contingency fee basis means they take a percentage of the settlement or trial award rather than charging hourly rates. This percentage typically starts at around 33% but may increase if the case goes to court due to the additional work involved. Importantly, if your attorney cannot secure compensation, you will not be responsible for any legal fees.
You will also be responsible for out-of-pocket expenses, including expert witness and court filing fees. The charges will frequently still be deducted from any recovery you obtain at the end. It is important to note that in some cases, you may still be responsible for these costs even if your case does not result in a favorable outcome, which can vary depending on the attorney and the specific circumstances of your case.
Most personal injury attorneys offer a free consultation to discuss your case and review their fee schedule. You should be given a written contingency fee agreement to sign once you have chosen a lawyer. To fully grasp what you will be paying, read it carefully and make as many inquiries as necessary.
Never hesitate to ask questions.
Working with an attorney you feel comfortable working with will be vital, as they will be your guide during the entire process. Ask questions, and be sure your lawyer responds in a way that makes you feel at ease.
Establish the proper expectations.
Naturally, you are hoping for the best settlement and a speedy recovery after a truck accident. However, it's best to keep your expectations reasonable and openly discuss them with your lawyer from the start. If they seem less optimistic, inquire about their reasoning. They should draw on relevant professional experiences and outcomes similar to your case. Ethical rules limit lawyers from making guarantees, so do not be surprised if they cannot promise specific compensation.
You should take prompt action to safeguard your rights after a truck collision. The earlier you seek legal advice, the better. Reach out to an experienced truck accident attorney before disclosing detailed information to either your insurance company or the other driver's insurer to ensure the best possible outcome.
What Are Some Things A Lawyer Can Assist You With?
Negotiating on your behalf with insurance carriers. The majority of truck accident claims are resolved even before going to trial. Your lawyer will know how to fight for your rights and get you all the money you deserve.
Investigating your accident. Investigators and attorneys frequently collaborate to find further proof that supports your claim.
Putting a logical story together. Your lawyer can assist in putting together all the details of the accident, including proof of blame against the person who injured you.
Responding to inquiries. Your attorney will be able to assist you with any questions you may have regarding the procedure.
Filing a lawsuit. They can file the injury claim and ensure you're ready if it's determined that going to trial is your best option.
Seek an attorney with trial experience, as this can make a significant difference in your case. Some lawyers prioritize swift settlements with insurance companies, which require effort. However, you deserve someone willing to invest the resources needed to fight for your rights and has the courtroom experience to win if necessary.
Why You Should Hire A Truck Accident Lawyer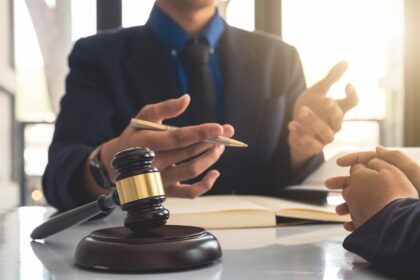 Truck accidents are puzzles of causes and responsible parties, making them difficult to handle. Did a distracted driver or a steering issue cause the truck to enter your lane? Was the driver under the influence of substances and alcohol or exhausted from excessive shifts at work? Did steering malfunctions result from a manufacturing flaw or poor maintenance? These questions and many more are challenging to answer, but estimating future medical costs and lost wages further complicates matters.
Sorting through the questions above to determine responsibility is a months-long process. Getting to the bottom of these legal issues is where truck accident lawyers shine. With a legal professional, it will be easier to understand the process and the gravity of your injuries and losses and to negotiate the best settlement.
What Is The Average Attorney's Charge for A Truck Accident?
You can employ a personal injury lawyer on a "contingency fee" basis following a truck accident. You will find it cost-effective. Most auto accident attorneys work this way, meaning any settlement or award the client earns from their auto insurance is used to cover their expenses. When it comes to these charges, read the small print. The outcome of your case might be significantly impacted by the attorney you choose to represent you.
How Long Does An Insurance Company Have to Settle A Claim in California?
Insurance companies are required by California state law to settle claims within 85 days of the filing date. The insurer must acknowledge it within the said period and decide if they will accept it. Although no one wants to prolong and delay the claim, some factors cause it, such as: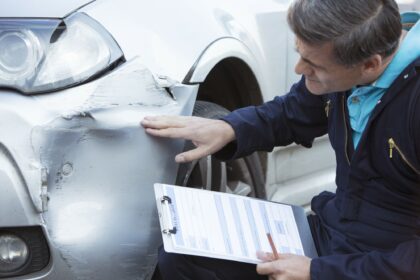 Regular negotiations take a lot of time. Conversely, the insurer spends more effort lowering compensation, while the victim's attorneys do their best to maximize the claim.
During litigation, the court will be in charge of looking into your claim. Because of this, the settlement of claims may be postponed indefinitely.
Delay is conceivable if the claimant suffered serious or fatal injuries. Claimants must receive thorough medical care and submit all related medical bills to the insurance company.
As a result, you should let both your insurance provider and the at-fault motorist's insurance company know that you intend to file a claim soon. It is a good idea to speak with a knowledgeable automobile accident attorney first so they can assist you in maximizing your insurance payout.
The minimum bodily injury liability coverage amounts for a single individual and an accident in California are $15,000 and $30,000, respectively. The policy must also include liability coverage for property damage of at least $5,000. When the policyholder causes an accident, and the other motorist claims to recover their damages, these coverage limits come into effect. A civil claim will likely follow if the at-fault driver's insurance cannot pay for all the victim's damages.
To speed up your insurance recovery process, you must quickly inform the insurance company and file a claim within 24 hours of the accident. Delays can be avoided by gathering information and evidence just after an accident.
What to Do After A Truck Accident
After a truck accident, you should perform the following actions right away:
Safety First! Move to a safe location. Check yourself and other passengers involved in the accident for any injuries.
Seek immediate medical attention, even if you don't feel injured.
Call the police immediately and report the accident.
Gather relevant information about the truck driver and passengers, like insurance details, contact information, and license plate.
Collect evidence of the scene by taking pictures and videos.
Be careful of your words, and never admit any guilt.
Get the contact information of witnesses.
Hiring a truck accident attorney to help you with your demand letter to the other driver's insurance company is critical. Having legal counsel will make a good impression on the insurer, who will be less inclined to employ dishonest means to reduce the settlement amount. When you have a lawyer assist you with your demand letter, you are also more likely to receive your settlement payment much sooner.
How Much Is The Cost for Most Truck Accident Settlements
Every truck accident settlement varies because every crash is distinct. Settlements for truck collisions can range widely, from a few thousand dollars to more than a million. Because each case differs, attempting to calculate an "average" commercial truck settlement value can be misleading and incorrect. No "average" situation applies to all cases due to the unique events and considerations surrounding each claim.
The severity of the injuries, the extent of the property damage, the determination of liability, and other considerations relevant to the particular case all play a significant role in determining the final settlement value.
At Arash Law, You Will Find The Best Truck Accident Attorney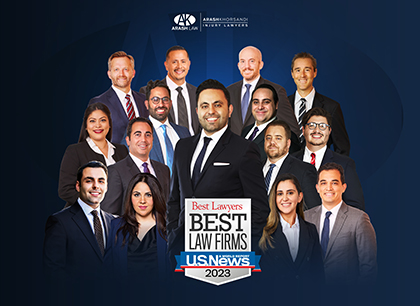 Getting involved in a car accident is a stressful and traumatic experience. When it involves large vehicles like a commercial truck, the aftermath gets more daunting. As an accident victim, you have the legal right to a financial recovery for your injuries and losses.
But seeking compensation won't be an easy task, as multiple parties are involved, including the big trucking companies and their insurance providers and extensive legal team, making the process very complicated. Finding a trusted truck accident lawyer and hiring one can make all the difference.
Call us at (888) 488-1391 and talk to our personal injury lawyers specializing in truck accidents at Arash Law to further protect your rights and claim your maximum settlement.