How Much Can a Truck Accident Case Be Worth and How Long Does It Take to Settle?
If you were injured in a truck accident, it is only natural to wonder how much your personal injury claim might be worth. This is particularly true when you have incurred substantial medical bills and lost income. Luckily, most reputable truck accident attorneys in California, such as Arash Law – offer free consultations and work on a contingency fee basis. This means you won't need to pay anything unless your lawyer wins your case.
A trusted California truck accident firm would never promise to recover a particular amount, no matter how powerful your claim seems to be; nevertheless, your attorney can gather evidence, interview witnesses, account for all possibly recoverable damages, and also take the required steps to pursue the highest compensation possible.
In the state of California, personal injury victims may Have the Ability to recover the following damages:
Medical Expenses: You can include all reasonable and necessary costs related to treating your injuries in the settlement negotiations. Along with ambulance fees and hospital bills, this might consist of expenses for ongoing care, for example, physical therapy and potential procedures you may need as the body heals.
Loss of Income: Many truck accident victims sustain injuries so severe that they are unable to work while still recovering. Fortunately, they can include lost wages in the settlement calculations. If you're not able to come back to work after reaching the maximum medical recovery, you can also qualify for compensation for lost benefits and loss of earning potential.
Additional Economic Damages: Truck accident victims can pursue money for all the expenses they incur as a direct consequence of the injuries they sustained. Examples include the costs related to home care, vehicle repairs and replacement, alternative transport, domestic help, child care, and vehicle/home modifications.
Pain and Suffering: Suffering and pain may not be tangible, but anybody who has ever endured serious injuries knows the psychological consequences can be just as catastrophic as the financial expenses.
Loss of Enjoyment of Life: Debilitating injuries can make it difficult to enjoy life to the same extent that you did before getting hurt. Based on the extent and seriousness of your injuries, you might be unable to participate in favorite pastimes or even get involved in former hobbies. If that's the case, your claim may account for lack of enjoyment of life.
Punitive Damages: Although most truck accident claims don't warrant a punitive award, there are situations in which sufferers may recover punitory damages. In California, injured parties could pursue punitive damages when the liable party acted with willful disregard for the rights of others, deliberate disregard, or understanding that her or his actions were likely to cause an injury.
How Long Does it Take to Settle a Semi-Truck Accident Case?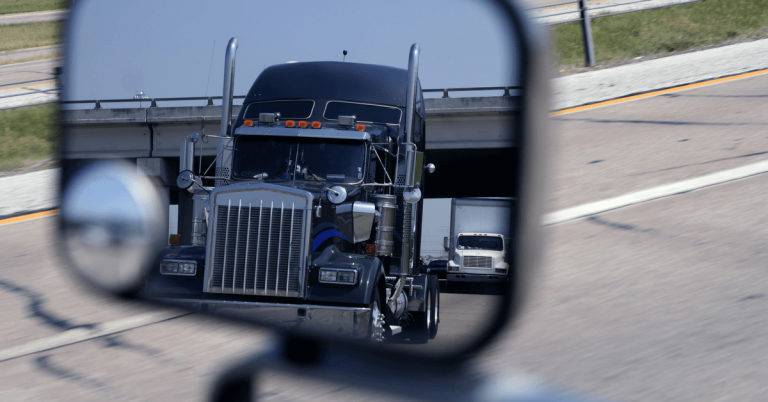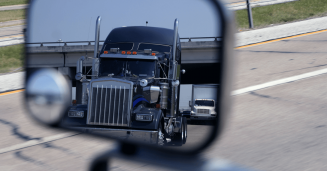 There are many elements involved with settling a semi-truck, 18-wheeler, big-rig or tractor-trailer accident case. Some of the evaluative aspects to consider are:
Did the semi-truck driver cause the accident?
Is more than one driver responsible for the crash?
What caused the accident?
And many other factors that have the potential to impact how long it takes to settle a semi-truck accident case. For an idea on how long it will take to settle your semi-truck accident case, it's best to consult an experienced truck-related accident lawyer for more information.
It can take months to settle on a semi-truck accident.
If you're in a commercial truck accident and want to settle quickly, the best way to be sure there isn't a delay is to gather as much evidence from the scene as you can. Collecting evidence following an accident keeps details from the collision also ensures facts from the car-crash aren't altered. If evidence isn't gathered after a crash, this leaves room for the at-fault motorist to pin the blame on you, or try to partly name you at fault in the accident to get you to accept a lower settlement.
Other factors that delay how long it takes to settle a semi-truck accident case are:
An unclear liability
Lengthy negotiation
Unknown nature of injuries
The best bet at settling a semi-truck accident as quickly as possible is gathering evidence from the scene, seeking immediate medical care, and consulting an attorney about your case. Without guidance from a lawyer, it could take weeks to settle a semi-truck accident situation, and even then, a lack of legal knowledge could be the difference in recovering a high or low settlement.
Talk About Your Case with a Reputable Truck Accident Lawyer in California
If you would like to file a truck accident claim in California, Arash Law is here for you! For over 10 years, Arash Law has been ranked among the state's Top Personal Injury Lawyers. (888) 488-3831 or use our Do I Have A Case form to request a free personal case evaluation from a truck accident attorney at California's best injury law firm.