You'll undoubtedly need the assistance of a truck accident attorney following a collision, but you might be concerned about the fees. This is especially true if you are submitting your first personal injury claim. A lawyer cannot usually charge fixed costs in a truck accident claim. However, it's typical for most personal injury attorneys to follow a similar schedule of fees.
The days following a crash involving a semi, big rig, and other enormous trucks can be daunting. As you start dealing with your medical bills, lost wages, and damaged vehicles, you could wonder whether you will pursue lawsuits to fight for your rights.
There is good news if you are concerned about the expense of hiring truck accident lawyers. The experienced attorneys at Arash Law, led by Arash Khorsandi, Esq., will take your truck accident injury case without having to bother about acceptance fees.
Don't let your worries about the price tag of your legal representative stop you from pursuing your claims. Our legal team frequently takes personal injury cases on a contingency fee basis instead of hourly billing. Benefit from competent legal counsel from our firm without paying any single cent until we secure the settlement you deserve.
If you were hurt in a truck collision, having an attorney who understands the law can increase your chances of being awarded the maximum compensation possible for your claim. Scheduling a free consultation with an attorney, like the ones at our award-winning law firm, can give you a good idea of how a lawyer works and how much their professional fees cost.
How Contingency Fees Work
Personal injury lawyers specializing in truck accident cases are called truck accident lawyers. The majority of personal injury attorneys work on a "contingency" basis. A contingency fee means the client must only pay the attorney after winning the lawsuit and receiving compensation. Suppose they are successful in recovering money for the client. In that case, the lawyer will be paid either a portion of the compensation received for an accident claim or a share of a court's judgment or jury's award.
The Benefits of Hiring Lawyers on a Contingency Basis are as Follows:
There are no upfront costs when you hire your attorney. This is particularly ideal if you recently had an accident and have a growing pile of expenses.
You are not obliged to pay anything if they fail to recover your compensation. You are not responsible for paying their fees if your lawyer cannot win or settle your lawsuit.
Additionally, it guarantees that your attorney is acting in your best interests. If they succeed, you also succeed. Moreover, both you and your lawyer stand to gain financially from a judgment for damages; your lawyer has the incentive to obtain the most significant settlement or feasible awards.
If they successfully get you a settlement or award, the attorney's fees are deducted as a percentage of the compensation.
Moreover, a contingency fee lets you avoid the possibility of an hourly charge, which may still cost you money even if your case is lost or not successfully resolved. By not paying an hourly fee, you can reduce the financial risk of losing a lawsuit but still having to pay a sizable sum of money.
Why Can't I Strike a Deal on My Own?
If you or your loved ones are involved in a truck accident, you may want to negotiate with the insurance company or any other parties responsible for the mishaps. This may not be a good decision.
Companies that provide insurance and trucking services are often eager to offer you an upfront settlement. They may appear sympathetic and polite on the phone but remember they are not your allies. Insurance and trucking company representatives aim to pay you as little as possible. So once you sign a settlement, it is almost impossible to change your mind. Usually, the initial settlement offer needs to be higher to cover your injuries and losses.
The legal team at Arash Law, under the management of Arash Khorsandi, Esq., has the expertise to help you determine the precise scope of your damages and push the party who injured you to compensate you fairly. We can successfully represent you in court because we have access to accident investigators and accident reconstruction experts. Someone on your side should be able to negotiate with large corporations and have your interests in mind.
What Are The Average Contingency Fees for Accident Lawyers?
The contingency fees each attorney charges vary and depend on factors to consider before agreeing to a percentage with you. However, most truck accident lawyers charge between 30% and 40% percent of the settlement or damages received by the plaintiff. Some lawyers are willing to accept a sliding-scale contingency fee, wherein the percentage paid to the lawyer is decided by the agreement and is based on the case's success, the amount of money they are awarded, and how quickly the case is resolved. The fee depends on the lawyer's specific guidelines and quality of services.
Before you sign any agreement, discussing it in a free consultation with one of our truck accident lawyers at Arash Law, headed by Arash Khorsandi Esq, is best.
Many attorneys will use a sliding scale for their contingency fees based on when they get the case resolved. For example:
If the case is resolved before the client files a lawsuit, the fee will be closer to one-third of the settlement.
If the client needs to file a lawsuit, mediation, or arbitration, the usual fee goes up to 40% to account for the additional time, money, and resources required.
According to the American Bar Association (ABA), getting more involved in your case can sometimes help reduce your overall costs—but this is something to discuss with your lawyer directly.
If the case proceeds to trial, the attorney or law firm will be compensated as a percentage of any settlement or jury award. Depending on whether a personal injury case needs to be brought against the other motorist (the defendant), a contingency fee % may change. The proportion may be lower if the matter is settled out of court.
The attorney's share, however, may rise to 40% if a settlement is made after a lawsuit has been filed and the defendant has served a formal answer to your complaint—or if the case goes to trial and a jury rules in your favor.
Consult your truck accident attorney regarding the contingency fee and carefully analyze your legal services contract. If the contract's fee arrangement confuses you, ask your lawyer.
The charge is negotiable like everything else in a contract. You can negotiate a smaller percentage of contingency if your truck accident case is "cut and dry,"- meaning the negligent parties have lots of insurance, your damages are evident, and there's enough proof to support your claims. Don't give up one-third of your pay to have a lawyer.
.
Are There Other Payment Structures When Hiring Truck Accident Lawyers?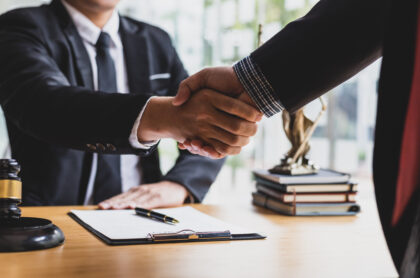 While uncommon, some personal injury lawyers may have different payment structures other than the contingency fee. The other options are usually:
Collecting a Retainer Fee
In a retainer setup, the personal injury lawyers may ask for a certain amount of money as an acceptance fee and then collect a contingency fee. If they get you a settlement, the amount you already paid should be deducted from the percentage they take out of your settlement or award.
Another alternative schedule of payment is the flat fee. This is common with other types of lawyers but not so much for personal injury attorneys. Flat fees involve one set payment for the lawyer's services. Some lawyers may offer payment plans, but one set fee is still required. Cases with very low complexity may be the only situations where a personal injury lawyer works on a flat fee, but it's rare.
Contingency Fees Versus Hourly Based Rate
Some attorneys use the billable hour method. With this method, the lawyer keeps track of the time spent on each case and invoices each client by the minute. The lawyer's hourly rate determines the overall cost.
A contingency fee structure is usually much more beneficial to the plaintiff than an hourly fee. However, there may be cases where lawyers want to avoid taking your truck accident case on a contingency basis, but they're willing to do so for an hourly fee.
If no lawyer wants to take your case on a contingency basis, it is a sign that your case needs to be stronger. A good lawyer will be able to explain this to you.
Costs and Expenses In a Truck Accident Case
Depending on your contract with the law firm, you may or may not be responsible for the following costs and expenses:
Court fees and other litigation costs
Price of acquiring medical records
Police reports
Court reporter fees
Expert witness fees or investigator fees
Photocopying fees
Postage fees
Fees associated with depositions, transcripts, and trial exhibits
While other personal injury law firms will pay all costs and fees, you should expect a personal injury firm to request payment of the expenses mentioned earlier.  The costs will be deducted from your settlement or awards. Ensure that your attorney deducts their fee from the "net settlement"—i.e., the sum after case expenses are subtracted.
This setup is typical. Some law firms, however, might attempt to raise their pay by withdrawing their funds first. Inform them that you won't accept that and that it would be preferable to find a different attorney if it becomes a deal-breaker.
You can learn more about attorney's fees and litigation costs in personal injury claims by contacting our truck accident attorneys at Arash Law, owned and operated by Arash Khorsandi Esq.
Payments Deducted from Your Net Settlement
You should ask your lawyer whether their fee will be removed from your "net settlement." The net settlement is the amount still left over after deducting case expenses. However, some law firms might increase their pay by deducting their fee before deducting other fees.
How Your Lawyer Gets Paid Upon Settling Your Claim
When a lawyer wins your case and gets your compensation, the lawyer will receive a check directly. The attorney can then deduct that amount from the total as their contingency fee for their services. After receiving your settlement check, your lawyer should contact you to let you know.
They will then provide you with an itemized list containing their fee and any other expenses or costs involved in the case, which will be deducted from your settlement. There is no need to worry about fees or charges while the lawsuit progresses because this approach enables you to get paid without worrying about paying your lawyer out of pocket.
How to Know if Truck Accident Lawyer Is Worth the Cost
Are the attorney's fees for your injury claim worth it? Many injured people ask this question, and it's worth answering.
Any victim of an injury is free to handle their case alone, but we do not advise it. You are up against the at-fault party's insurance provider following an accident. Insurance firms are skilled at what they do and know that most accident victims are not familiar with the legal procedures involved in filing an insurance claim.
Is a Truck Accident Lawyer Worth The Cost?
Generally, the more severe the injuries are, the greater the importance of hiring a lawyer.
You can negotiate a personal injury settlement without a lawyer if your injuries are only minors. On the other hand, if you were gravely injured and needed severe medical treatment, the value of your case rises quickly. This means the insurance adjuster will work to minimize your claim for damages and try to get you to accept a shallow settlement offer as they are making money, not spending it after all. In that case, having an experienced lawyer on your side becomes crucial.
You deserve a professional in your corner who can help you get the compensation you need. Truck accident lawyer fees are generally well worth paying to get the compensation you deserve and eliminate the stress of navigating the post-collision claims process independently.
Ultimately, the exact services we will provide depend on your needs for the case. A truck accident lawyer in California from our firm will be able to offer you any of the following services during your fight for justice:
Proving liability
Documenting your damages
Applying a monetary value to your damages
Negotiating settlements
Handling insurance claims
Communicating on your behalf
Protecting your rights in civil court
Giving legal counsel
Injury Lawyers Will Fight for Your Rights
The insurer will work hard to convince you that you deserve a much lower settlement than you need. One wrong move could leave thousands of dollars on the table. On the other hand, having an experienced and compassionate lawyer on your side means you have someone who knows how to advocate on your behalf for the best deal possible.
The Importance of Discussing Attorney's Fees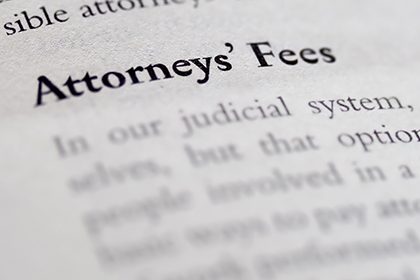 Money disagreements sometimes lead to the most significant clashes between attorneys and clients. These disagreements frequently stem from a misunderstanding of the attorney's fee schedule. Although many personal injury lawyers work on a contingency fee basis, their strategies can vary regarding the price of filing fees or experts.
Discussing these fee possibilities before hiring an attorney to prevent unwelcome confrontations with your legal advice is in your best interest. Future conflict might be avoided if both parties are on the same page.
Services A Truck Accident Lawyer Provides
It is reasonable to wonder if hiring a truck accident attorney is worth the cost. For your money, you can expect to receive the following services:
A thorough investigation into your accident and resulting injuries
An explanation of what your legal options are and how the firm can help you pursue your case
An accurate calculation of how much you can expect to recover for your losses
A negotiator who can meet with the relevant insurance companies and fight for the amount you have agreed is fair
Speak to The Adaptive and Winning Team Today
Feel free to speak to your lawyer if you ever feel freeing your money's worth. They work for you, and their job is to ensure you are satisfied with your experience. You can switch law firms if you are unhappy with how your lawyer works.
The truck accident attorneys at Arash Law, led by Arash Khorsandi, Esq., are equipped with experience and knowledge regarding personal injuries. They are diligent litigators and negotiators.
Regardless of where you are, We're available to come to your location 24 hours a day! We're delighted to have several convenient locations across the Golden State, with full-service offices in Los Angeles, Sherman Oaks, Riverside, San Diego, San Francisco, Fresno, Sacramento, and San Jose.
We can have a detailed discussion about your accidents by calling for a free consultation at (888) 488-1391, or you can contact us online.