Can Traffic Studies Help Ease California's Road Congestion?
Californians know traffic. You don't have to live in the Golden State very long to realize that heavy congestion is a way of life for many residents. Heavy traffic also increases the risks of collisions, and unfortunately, many California drivers learn this lesson the hard way.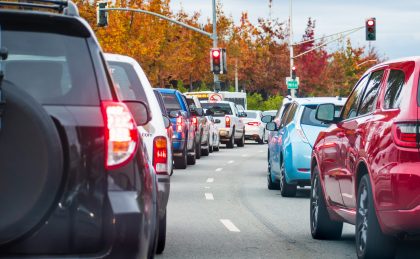 But what if there was a way to overhaul the entire California traffic grid to help ease our notorious road congestion? INRIX, a traffic data analysis company, has recently compiled the most comprehensive traffic study to date. 
This study includes data from more than 210,000 intersections all across the United States. (This is about two-thirds of all the estimated intersections in the United States.) Nearly a billion intersection crossings were observed and compiled into the largest study of its kind.
With all this data, INRIX was able to identify specific problems in traffic patterns and even make predictions about how COVID-19 could permanently affect traffic patterns across the country.
The Worst Intersections In the United States
With so much data available, INRIX was able to identify some of the worst intersections in the country. You might be surprised to learn that the worst offenders were not here in California. The intersection with the longest delay per vehicle was north of Fort Worth, Texas. The intersection is adjacent to a busy railroad crossing.
While most drivers have been delayed by a railway crossing, this particular crossing is so bad that the average wait time is higher than almost any other intersection in the country. There is a lesson here for California drivers. Railroad crossings can significantly increase your traffic delays, so be prepared if one is on your route. You may want to find an alternate route to avoid the problem entirely.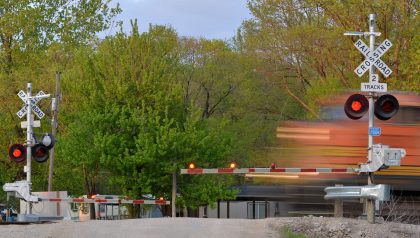 If you are stuck at a railway crossing, be patient! Do not succumb to the temptation to drive around others, make an illegal u-turn, or engage in other dangerous behaviors.  The researchers also found the busiest "non-urban" intersections.
Because cities usually have more traffic than rural areas, the wait times at rural intersections tend to be lower. Researchers found the busiest non-urban intersections in the United States at multiple intersections in Tennessee.
Due to the Smokey Mountains Harvest Festival, traffic was heavy and slow at several intersections in the area. This information can be helpful for California drivers. Though these particular intersections are not in California, our state hosts many festivals in non-urban areas.
Be especially cautious when driving in near these events. Prepare yourself for delays, and do not let yourself fall back on aggressive driving habits. Tailgating, using the horn, yelling or gesturing at other drivers, and similar behaviors can all increase the odds that you will cause an accident.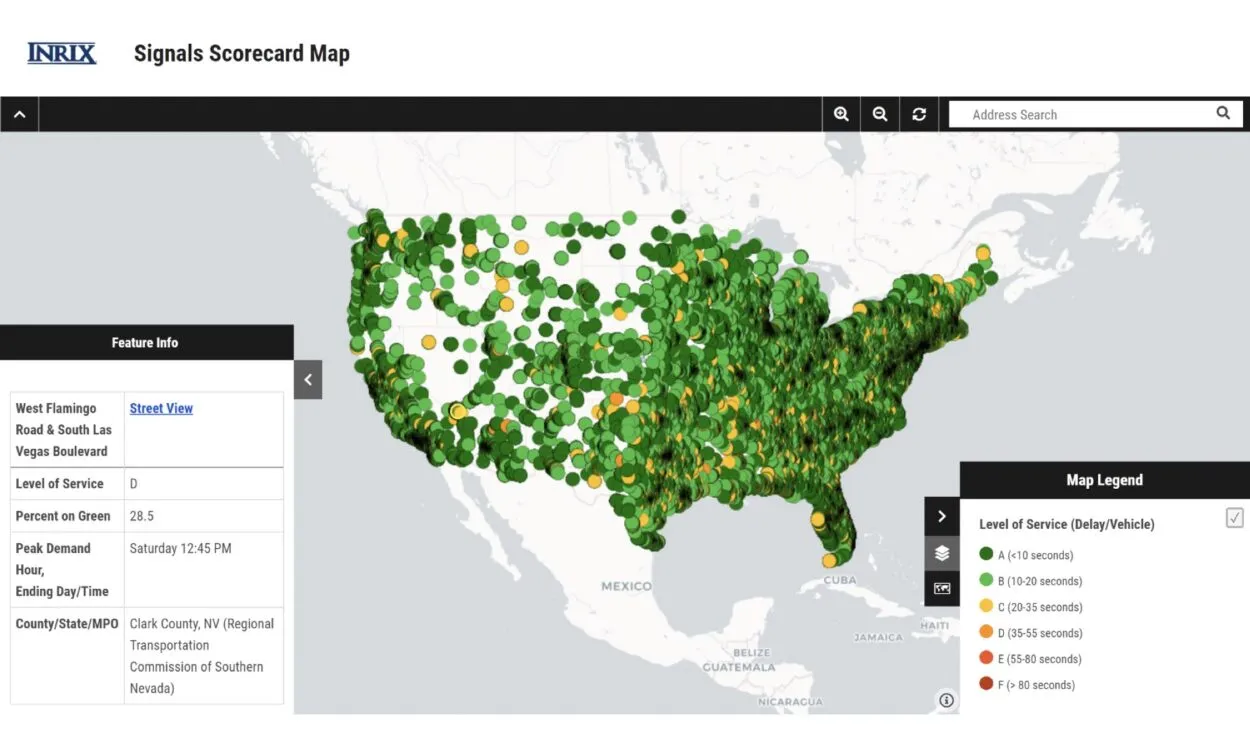 The Findings That Could Help Ease Traffic Congestion
With so much available data, researchers could draw several conclusions that could help ease traffic congestion at intersections throughout the country. For example, researchers found that signals contributed to traffic delays more than previously thought. Other factors – such as accident rates and the overall number of cars on the road – also contribute to the overall length of delays on a traffic network. But this comprehensive study found that drivers spend about ten percent of the average car trip stopped or slowed down by controlled intersections.
A related problem is the complexity of an intersection. The study identified longer delays at intersections that have complicated traffic patterns than a standard four-way stop. When there are other traffic paths, it is more difficult to provide "green time" to any particular traffic lane, and all traffic slows down.
Therefore, municipal planners should evaluate intersections with added traffic patterns to determine whether the added delays are worth the increased traffic paths they allow.  Accident rates are known to be higher when there is more traffic on the road. Increases in overall miles driven, heavy congestion and similar problems all increase the chances of a collision.
Traffic signals can improve the flow of traffic. This fact means that traffic planners can use signal patterns to save lives. Thousands of more Californians are injured every year in traffic accidents. Effective planning can save the pain and financial costs associated with traffic accidents. 
How the Coronavirus Pandemic Could Permanently alter traffic Patterns
The vast volume of data collected in this study also found important pattern changes caused by COVID-19.  In 2020, the traffic peaks during morning commute times decreased, as did their impact on overall traffic delays. Midday traffic increases occurred on weekdays and Saturdays.
These had a greater impact on overall traffic delay times. Researchers determined that the morning traffic commute was the most affected by the coronavirus pandemic as many workers no longer commuted to a physical workplace.
Many jobs will likely remain partially or entirely remote even after the pandemic is well controlled. INRIX predicts that the morning commute could be permanently affected by the coronavirus pandemic. If this occurs, traffic patterns will change entirely, and city planners should adapt their traffic planning accordingly.
Experienced, Aggressive Traffic Accident Lawyers For California Injury Cases
The car accident attorneys at Arash Law have decades of experience and are committed to helping our clients get the compensation they deserve. We have collected over 200 million dollars for clients all across the Golden State, and we can fight hard for the compensation you deserve, as well. You don't have to spend hours searching online for a "car accident lawyer near me".
The experienced legal team at Arash Law is close by, wherever you live in California. Our California car accident lawyers serve clients in Los Angeles, San Francisco, Riverside, San Jose, San Diego, Sacramento, Sherman Oaks, and throughout the state. Call (888) 488-1391 or contact us online to schedule your free consultation. The sooner you have a skilled injury lawyer fighting on your side, the better protected your legal rights will be.