The Best Ways To Avoid a Car Accident
With so many cars on the road in California, it might seem impossible to avoid ever being in a car accident. It is true that you cannot control other drivers. You can, however, choose to implement safer driving habits that will reduce the chance that you will cause an accident in your own vehicle. 
You might not even be aware of the driving behaviors you are engaging in that increase your risk of being seriously injured – or even killed – in an auto accident.  If you or a loved one is injured in a car crash, it is important to contact a car accident lawyer at Arash Law as soon as possible. You have important legal rights that need to be protected as soon as possible. In the meantime, learn more about how you can reduce the risk of causing a car crash: 
Understand Distracted Driving
Distracted driving has become a major public health threat in recent years. NHTSA reports that 3,142 victims were killed by distracted drivers in the United States just in 2019. Every year, thousands more are killed, and hundreds of thousands of victims have been injured by distracted drivers over the years.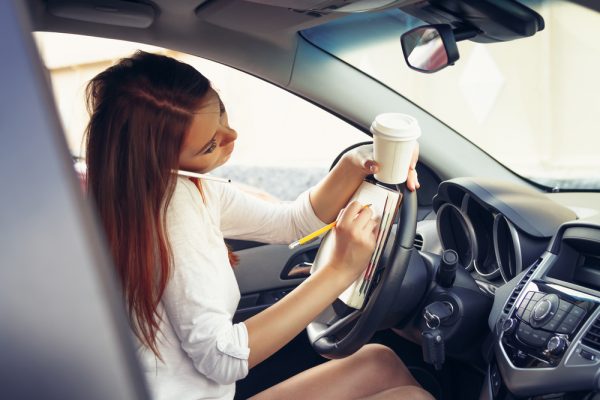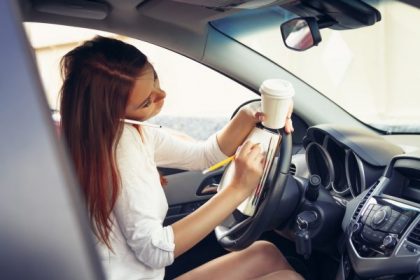 But what, exactly, is distracted driving? The main focus of recent public awareness campaigns has been texting and driving. This is a dangerous behavior that has become an epidemic in the years since texting became a widespread, popular form of communication.
But texting is not the only way that your mobile phone can distract you. Many drivers use their phone's GPS function to give them turn-by-turn directions.
You might also get calls or emails that take your attention away from the road. Some drivers even check social media apps. All of these activities can divert your attention from where it belongs – the traffic around you.
And of course, phones are not the only mobile devices that can distract a driver. Your laptop or tablet can also give alerts. You might have a smartwatch that distracts you with constant alerts from your phone, or the vehicle itself could be connected to the phone via Bluetooth.
The vehicle might also have built-in GPS or entertainment systems. All of these devices and programs distract drivers from the road. It is important to turn off as many alerts as possible.
Use the "do not disturb while driving" feature on your phone. Store your devices out of reach, so you are not tempted to check them. Mute the alerts on your connected devices (such as a smartwatch or your vehicle's Bluetooth display). Program your destination into your GPS before leaving so that you do not have to use it while driving.
If you take personal responsibility for not using your devices while driving, you will significantly reduce the odds that you will injure or kill someone else while driving. Mobile devices have become the most widely known source of driver distraction, but drivers also face the same distractions that have always been in their vehicles. You might have pets or children in the car who need your attention. (It is best to settle them with everything they will need before you start driving.)
You might have food or drink in the car. Some drivers who are running late for work will apply makeup, brush their teeth, or even shave while they are supposed to be paying attention to the road. Do not succumb to the temptation to do any unnecessary tasks while driving. Your focus must always be on the road ahead and the traffic around you. 
Identify Your Own Aggressive Driving Habits
California driving can create prime conditions for road rage. Our infamous heavy traffic is made worse by sunny weather. This weather is great out at the beach but can become unbearable when you are stuck in traffic in a hot car. The heat can cause many drivers to become impatient and aggressive.
They might start to tailgate or change lanes too quickly. An angry driver might start honking the horn or flashing his headlights in order to make sure everyone knows he is upset. In some cases, road rage can escalate into physical violence.
Safe Motorist reports that 218 murders were committed over a seven-year period in road rage incidents. Two percent of all drivers even admitted to trying to drive someone else off the road. Road rage leads to injuries, death, and even outright murder. 
So how can you reduce road rage on the streets of California? It is important to be aware of your own aggressive driving habits. Is there a particular road that aggravates you with heavy traffic? Consider changing your route to avoid this area entirely. Perhaps you are trying to save on gas money by not running your air conditioner when it gets warm.
If you become impatient in the heat and cause an accident, this could end up costing you more money. Stay comfortable physically, so you remain comfortable mentally. These small changes could save you serious costs on your auto insurance premiums. Keeping your cool could also save lives. 
Adjust Your Speed For Current Conditions
Like other states, California requires drivers to maintain a speed that is safe for whatever conditions they are facing on the roadway. The California Vehicle Code states that "[n]o person shall drive a vehicle upon a highway at a speed greater than is reasonable or prudent." The speed that is "reasonable and prudent" depends on many factors, including: 
Current weather conditions

Your visibility

Current traffic conditions

The surface conditions of the roadway (including potholes, spills, etc.)

The width of the roadway (for example, a driver might need to slow down on a narrow turn)
Notice that this statute does not allow drivers to travel at the posted speed limit under any conditions. Sometimes, conditions make it unsafe to go as fast as would be otherwise allowed. It is, therefore, possible to get a speeding ticket even when you are traveling at the posted speed limit.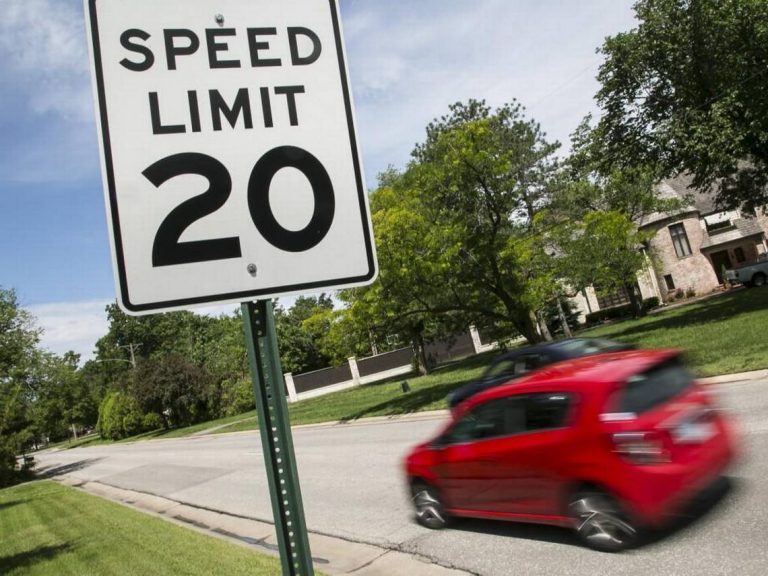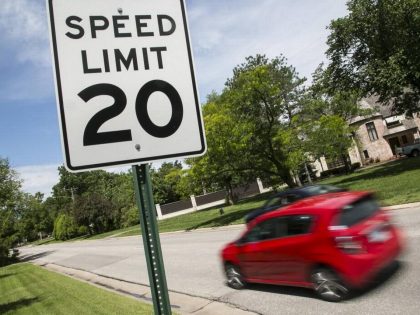 A speeding ticket is not the only legal consequence you might face. Speed is a factor in many accidents, and it is often the reason that a negligent driver is found to be at fault for causing an accident. For example, you could be found negligent for traveling at the posted speed limit on a foggy day when it is difficult to see the traffic around you.
If your insurance company accepts liability for this accident, you will likely have to pay increased insurance premiums. You could even face a lawsuit from the injury victim. This is just the civil case: it is possible to face criminal charges of reckless driving for traveling at very excessive speeds.
In that case, you could face criminal charges, a civil lawsuit, and administrative sanctions (like the suspension of your driver's license). It is easy to protect yourself from these consequences.
Always be mindful of the speed you are traveling. If you are driving too fast for the current conditions, slow down. You could save a life.
Be Aware Of the Effects Of Any Medication You Have Taken
Most drivers know that they should not drive after drinking alcohol or taking drugs. But impaired driving has become a serious problem for other reasons, as well. Prescription medications can also impair your ability to safely operate a motor vehicle.
Some people abuse prescription medications: the opioid epidemic, for example, has shown us the devastating effects of prescription medications and how easily they can be abused. Even if you are taking medication as directed, though, it can still impair your ability to drive. You must be very aware of how any medications affect your body and mind before you choose to drive. 
This problem comes up often when patients take a new medication that they have not used before. If you are starting a new medication, make sure you have a plan to get anywhere you need to be without driving. Ask a friend or family member for a ride.
Call an Uber, Lyft, or another rideshare service. Once you have taken the medication long enough to know how it affects both your mind and your body, you will be able to determine whether it is safe to drive after taking the medication.   
The Right California Car Accident Lawyers For All Injury Victims
If you search online for a "car accident lawyer near me," you will find the impressive legal team at Arash Law. Our skilled injury attorneys have decades of experience. Our experienced car accident lawyers serve clients in Los Angeles, San Francisco, Riverside, San Jose, San Diego, Sacramento, Sherman Oaks, and throughout California.
We have collected over 200 million dollars for clients all across the state. Call (888) 488-1391 or complete or online intake form  to schedule your free consultation. Clients throughout California have trusted our team to fight for their legal rights, and we will fight hard for you, too.
Call as soon as possible. The sooner you have an experienced car crash lawyer on your side, the better protected your legal rights will be.