If Los Angeles residents and Vision Zero critics could grade the Vision Zero initiative right now, they'd likely give it much, if any, more than a zero. While admirable, this initiative annually fails to meet or even come close to its goals, and 2021 proves no different. Innocent lives are still being taken on the streets of Los Angeles due to the negligence of other drivers and even the city. In fact, injuries and fatalities are rising.
Pedestrian, auto, and bicycle accident victims and their families need to know they might deserve compensation for the damages they suffer. The best way to find out and pursue any compensation they may be owed is to reach out to a personal injury attorney at our reputable California accident law firm as soon as possible.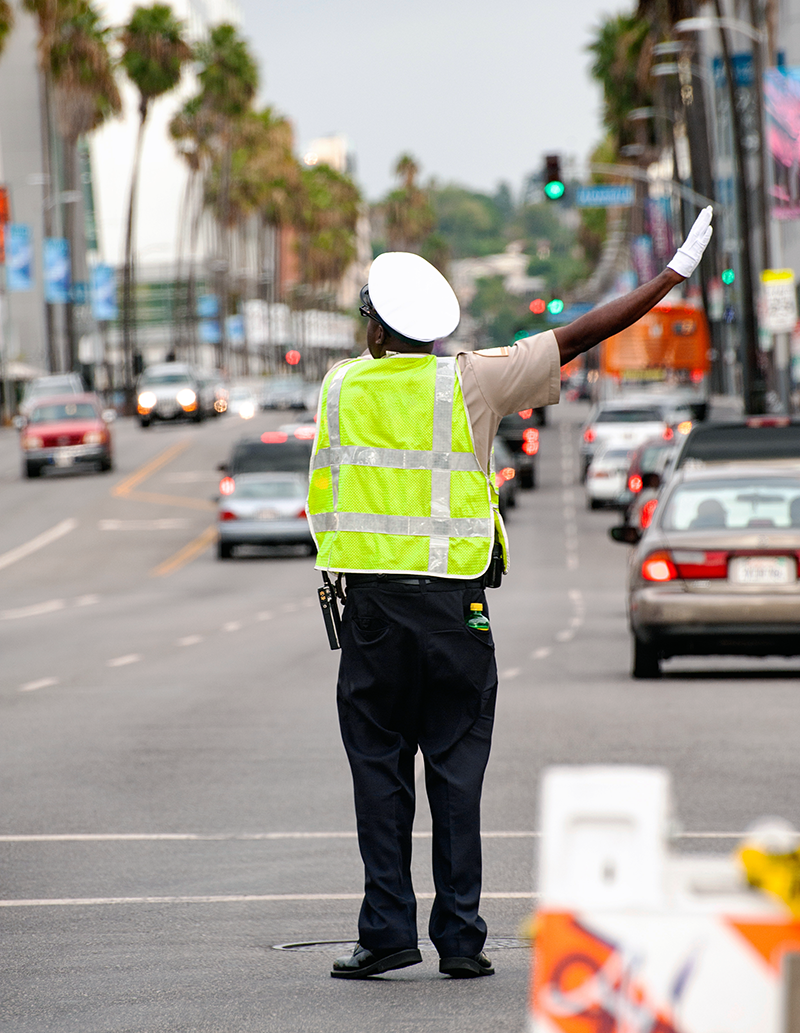 Vision Zero in 2021
The Los Angeles Police Department (LAPD) reports that through December 25, 2021, 289 individuals lost their lives in traffic collisions last year. Sadly, this figure represents a 21 percent increase compared to the same timeframe in 2020 and 19 percent over the same in 2019. Additionally, a total of 1,465 people were severely injured on L.A.'s streets through the same date, a 30 percent increase over 2020 numbers. The LAPD defines severely injured as the need for medical transport after the crash.
Pedestrians seem to be increasingly at risk in this city, as 486 were severely injured by motorists in 2021. Injuries rose 35 percent over 2020, and pedestrian deaths increased by six percent to 128. It's no wonder that L.A.'s transportation advocates are frustrated, among other things. These individuals have long argued that Vision Zero — a program initiated by Mayor Eric Garcetti in 2015 aimed at ending traffic deaths, lacks necessary funding and is a low priority by the mayor and City Hall leaders.
John Yi, executive director of Los Angeles Walks, says the city has failed and is nowhere near the goal of zero deaths. "This is a leadership failure at the city level." Even though data from 2021 is still under analysis, the L.A. Department of Transportation says that residents in underserved communities are disproportionately losing their lives in auto accidents.
According to LAPD, the riskiest intersections through December 25, 2021, in Los Angeles include:
San Pedro Street/Washington Boulevard in South L.A.
Florence Avenue/Vermont Avenue in South L.A.
Oxnard Street/Van Nuys Boulevard in Van Nuys
Highland Avenue/Hollywood Boulevard in Hollywood
Chief Michel Moore urged the public to obey speed limits and underscored the problem of roadway violence during a police commission meeting in December. Moore spoke about a dramatic increase in accidents causing both fatalities and injuries. He took the time to draw attention to the recent deaths of many pedestrians, including Arian Rahbar, a 21-year-old USC student who died after being hit by a racing motorist in South L.A., and an 85-year-old Parviz Behna from Reseda who was also killed by a motorist.
No family should ever have to face such a horrific tragedy. However, if you lost a loved one to a pedestrian, bicycle, or another type of traffic accident, a wrongful death attorney from our injury law firm can help you seek compensation for the resulting damages. Los Angeles DOT spokesman Colin Sweeney reported that the 2021 statistics show multiple contributing factors to these accidents and fatalities— "speeding and reckless driving, coupled with design trends that make cars deadlier than ever before, with heavier frames and the addition of distracting features." Future analysis of the data will reveal more specific trends.
Pandemic Ushers in a Rise of Traffic-Related Deaths
Unfortunately, it's not just Los Angeles that is experiencing a marked rise in traffic deaths. According to preliminary figures from the federal government, there was an 18 percent increase in traffic fatalities in the first half of 2021 across the entire U.S. In October, Transportation Secretary Pete Buttigieg labeled the trend a "crisis" but also called it "preventable." It's a hard pill to swallow; however, considering the upward tick of these accidents coupled with the safety gains in motor vehicles in recent years, the COVID-19 pandemic has changed drivers for the worse. They are reckless and more likely to:
Use drugs
Leave their seat belts unbuckled
According to the Los Angeles Department of Transportation's data, L.A.'s pre-pandemic numbers reveal that overall deaths from traffic crashes stayed about the same from 2017-2019 after decreasing slightly from 2016's numbers. According to the data provided by the department, the number of pedestrians who lost their lives increased or remained flat during that time period.
Collisions resulting in severe injuries to bicyclists were rising before the pandemic. The numbers increased again in 2021, up 24 percent through December 25. During the same period in 2020, 18 bicyclists were killed, representing a 20 percent increase over the previous year.
Mayor Garcetti on the Current State of Vision Zero
Garcetti blames smartphones and the distractions they can cause as the reason behind many collisions. He touts that the city has:
Added bike lanes during the pandemic
Examined the city's most dangerous intersections to come up with solutions
Supported a new state law drafted to help cities have more control over speed limit laws
Critics claim that Garcetti doesn't mention Vision Zero as frequently as he promotes other initiatives. "I speak out all the time," Garcetti refuted. "I do on panels, I go out there, internationally, to kind of be part of this movement to make sure that we have more walkable, livable cities."
Mayor Garcetti launched the Vision Zero program in 2015. The primary focus of Vision Zero is the principle that traffic fatalities can be prevented with engineering, enforcement, education, evaluation, and community engagement. Soon after its launch, it failed to meet its first goal of decreasing traffic deaths by 20 percent by 2017.
"Every traffic death is a tragedy, and this year's deaths are a sobering reminder of how critical our work continues to be," Sweeney said. He also reported that the LADOT has performed thousands of street safety treatments along areas well-known for high accident rates, targeting traffic signs, crosswalks, refuge islands, and more. Avalon and Adams boulevards also recently received substantial improvements aimed at reducing crash risks, he said.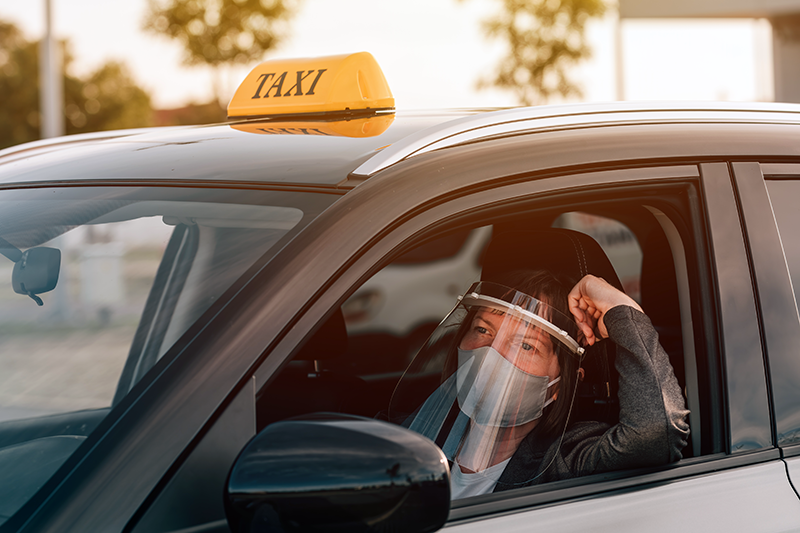 Community Pushback on Vision Zero
Sadly, some traffic procedures have faced pushback from businesses and residents. For example, in 2017, Councilman Mike Bonin, chair for the city's transportation committee, endured a recall threat by area residents angry that a Playa del Rey initiative removing traffic lanes and adding more bike lanes — increased their commute times. The car lanes were later restored to their original number and position.
According to Councilman Bonin, the latest traffic crash statistics are a "public health crisis" and show the need for additional resources. He reassured L.A. residents that he remains committed to the work of Vision Zero and will seek more funding, staff, and advocacy to help protect them. He is also hopeful that a new law allowing more local control of speed limits will help achieve the Vision Zero goals.
Vision Zero's Budget
Since its inception, Vision Zero has received between $26 million and $47 million in annual funding. This year, Vision Zero had a budget of over $61 million. According to Sweeney, Vision Zero funding is spread between multiple departments, including the:
Department of Engineering
Bureau of Street Lighting
Even with the increase in budget, it seems Vision Zero may still be lacking. The head of the city's Department of Transportation, Seleta Reynolds, went on record in 2017 saying that it could take up to $80 million to see a 20 percent decrease in severe and deadly crashes involving pedestrians and bicyclists in Los Angeles. Transportation consultant Tamika Butler believes Vision Zero needs to be a higher priority and to receive more funding—possibly from LAPD and the fire department.
Effecting Change Through Voting
Safe-street activist and founder of Streets for All, Michael Schneider, is one of many who are turning their attention to June's primary election. During this election, voters will voice their opinions on several city council races, as well as a mayoral race. Scheider points out that L.A. is still "unnecessarily dangerous" for pedestrians and bicyclists. "We need to elect politicians in 2022 that will actually reallocate space from cars to make our streets safer for all, and not just pay lip service to Vision Zero."
What To Do if You Were in an Accident
Whether you were a pedestrian, cyclist, biker, passenger, or motorist hurt in an accident, you have legal rights. However, your ability to effectively and successfully pursue these rights partially depends on the actions you do or don't take after the accident. Generally, the two most crucial steps you should take after being injured in an accident are to seek medical care and legal help.
It's in your best medical and legal interest to see a doctor as soon as possible, even if you aren't actively experiencing any symptoms or pain. Depending on the severity of your accident and injuries, taking an ambulance to the hospital from the scene or having a friend drive you directly to the nearest emergency department or urgent care might be your best option. If your injuries don't appear to be severe, you may want to make an appointment to see your own physician.
It's not uncommon for some injuries to lack immediate symptoms. Yet, they could still be severe or life-threatening, such as internal bleeding. Seeing a doctor will also ensure that your injuries are medically documented as soon as possible. This way, the insurance company for the party who caused your injuries can't attempt to say that you sustained injuries doing something else after the accident in question already occurred.
It's also essential to continue to follow your doctor's advice. For instance, if they suggest you go to physical therapy, come back for additional checkups, not lift anything over 10 pounds, or something else, be sure to follow their advice. Any non-compliance on your part could hurt your case.
Once you are medically stable, be sure to seek the services of a trusted personal injury accident attorney as soon as possible. It's imperative to get an attorney on your side sooner rather than later because:
You don't want to run the risk of your legal rights being time-barred by the California personal injury statute of limitations
They can start collecting valuable evidence in support of your claim
You can avoid being intimidated or taken advantage of by the other party's insurance company
Doing so can help maximize your compensation
You need to focus on rest and physical recovery
Remember – insurance companies work hard to settle cases for as little as possible. The best way to protect your rights is to speak with an experienced personal injury lawyer in California today.
Call Us Today to Speak with a California Car Accident Lawyer Today
If you're looking for an experienced Los Angeles personal injury accident attorney, look no further than the reputable team at Arash Law headed by Arash Khorsandi. Our professional expertise combined with an unwavering commitment to providing effective and compassionate legal representation to injured victims in all types of California accidents makes us stand out from the rest. Our firm has recovered over $400 million in damages for injury victims and their families just like yourself. We are proud to represent personal injury clients in:
Sherman Oaks
Nearly any area of the state
We take customer service and our clients' needs seriously. As such, we have multilingual staff members available to further assist those in need.
Our experienced and trustworthy attorneys offer confidential, free injury accident case consultations. Contact our seasoned Los Angeles injury accident attorneys today at (888) 488-1391, or use our convenient online form to schedule yours. Vision Zero might have let you and your loved ones down, but Arash Khorsandi and his trusted legal team at Arash Law won't. We fight to get you the most compensation you deserve.