An unidentified man was killed following a deadly bicycle crash in Oxnard on Sunday night, February 13, 2022.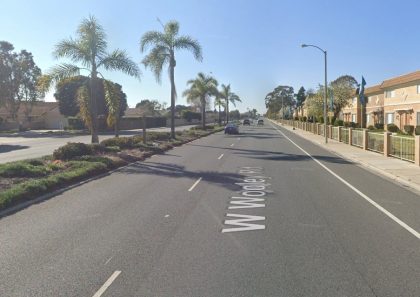 The accident occurred on Wooley Road, just east of Oxnard Boulevard, at approximately 10:18 p.m.
An eastbound 2019 Honda Civic was traveling on Wolley Road at high speeds. As it approached the intersection, the Honda Civic veered onto the south shoulder of the road and crashed into a blue BMX-style bicycle.
The bicycle rider was killed in the crash. He was pronounced dead at the scene. The involved driver remained at the scene and cooperated with authorities.
Police later determined that the Honda driver was under the influence at the time of the accident. He was arrested and booked at Ventura County jail on suspicion of felony DUI and vehicular manslaughter with his bail set at $50,000.
Witnesses that can provide additional information about the accident are urged to contact Officer Manuel Perez at 805-385-7750 or email manuel.perez@oxnardpd.org.


Fatal Bicycle Accident Statistics
In California, bicycles are considered vehicles. On the other hand, Bicyclists must behave in the same manner as if they were driving a car, including stopping at red lights and riding in the same direction as traffic. Bicycles are subject to the same rules as other types of mobility.
Unfortunately, many motorists disregard bicyclists' rights and ride too close to them or attempt to pass them when it is unsafe. As a result, there are injuries and deaths.
Riding a bicycle on the road can be dangerous and, on rare occasions, lethal, particularly in busy areas. In 2016, 840 cyclists were killed in motor vehicle accidents, accounting for 2% of all traffic fatalities, according to the National Highway Traffic Safety Administration.
Failure to yield the right of way, running a stop sign or red light, failing to pay attention to the road, and texting while driving is all typical causes of bicycle accidents. Drunk or irresponsible driving could lead to a deadly bicycle accident.
In this case, a drunk driver was involved. In 2016, alcohol contributed to around 35% of fatal bicycle accidents.
Fatal Bicycle Accident for Victims in Ventura County
Cycling accidents can result in life-threatening injuries. They can have terrible long-term consequences for victims and their loved ones in a short second.
Anyone who has lost a loved one due to a bicycle accident can seek compensation for their loss by working with an experienced wrongful death lawyer.
There's no better time than now to consult with an experienced personal injury lawyer about your legal options for pursuing financial compensation for your losses due to someone else's death.
Our Ventura County bicycle accident attorneys at Arash Law are ready to represent you in court if you need us to do so. We are obligated to ensure that you receive the compensation you are legally entitled to.
To learn more about your legal options after a bicycle accident in California, contact Arash Law. You can reach us by phone at (888) 488-1391 or email.