A 65-year-old pedestrian died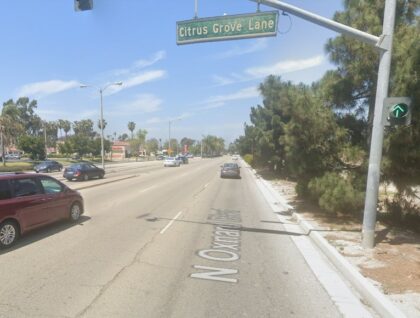 after being struck by a car in Oxnard on Thursday night, May 11, 2023.
The local authorities said the incident occurred at approximately 10:37 p.m. at Oxnard Boulevard and Citrus Grove.
According to the report, the collision occurred when the southbound 2003 Ford Expedition struck the woman near the intersection.
After sustaining severe injuries in the roadway, the woman was promptly taken to VCMC for treatment. Unfortunately, she died as a result of her injuries. The vehicle's driver, a 26-year-old man from Oxnard, remained at the scene.
The police are currently investigating the incident to determine the exact circumstances and any contributing factors.

Pedestrian Accident in Oxnard, Ventura County
Pedestrians in California possess equivalent rights as individuals involved in personal injury or wrongful death cases, entitling them to pursue legal recourse and file a lawsuit against the responsible parties to seek compensation for their losses.
If you or someone you are acquainted with has suffered injuries or lost their life due to someone else's negligence, our skilled legal team can assist in pursuing financial restitution from your insurance company.
You can rely on our most trusted Ventura County pedestrian accident lawyers at Arash Law, under the direction of Arash Khorsandi, Esq., to effectively represent you in these court proceedings. Our firm has recovered more than $500 million for California clients.
If you want to speak with one of our lawyers, please call (888) 488-1391 or fill out the "Do I Have a Case?" form.
What to Do After a Pedestrian Accident
Pedestrian accidents have the potential to inflict substantial trauma and have lasting impacts, often resulting in severe injuries or fatalities. Regrettably, these incidents are all too common, particularly in busy cities and urban areas where vehicles and pedestrians share the road. Being aware of your legal rights and available choices is essential if you or someone familiar has been involved in a pedestrian accident.
Seek immediate medical attention: Prioritize your health and safety by seeking medical help, even if you feel fine. Some injuries may not be immediately apparent, so it's crucial to have a professional evaluate you.
Notify law enforcement: Dial 911 and report the accident to the police, providing them with relevant details like the accident location and witness contact information.
Document the incident: Capture photos or videos of the accident scene, including any property damage or injuries. This evidence can be valuable for your case.
Consult a pedestrian accident lawyer: Engage the services of an experienced pedestrian accident lawyer who can guide you on your legal rights and options, working towards securing fair compensation for your injuries and losses.
Inform your insurance company: Ensure it is informed about the accident and its details.
Fatal Pedestrian Accident Statistics
According to data from the Governors Highway Safety Association, while there was a 14% decrease in overall traffic accident fatalities between 2007 and 2016, pedestrian deaths experienced a significant increase of 27% during the same period. This suggests a concerning upward trend in the number of pedestrians injured or killed by vehicles.
In 2012, California witnessed many pedestrian fatalities and injuries resulting from car accidents, with 809 deaths and 14,000 injuries reported. This alarming trend requires immediate attention and action.
Statistics from 2016 revealed that over 6,000 individuals lost their lives in traffic accidents in the United States, equating to an average of 88 deaths per minute. Additionally, around 137,000 injured individuals were transported to hospitals by ambulances the following year. These figures underscore the gravity of the issue and the urgent need for preventive measures to curb future accidents and fatalities.