One unidentified man was killed after a deadly pedestrian crash in Oakland on Sunday evening, November 14, 2021.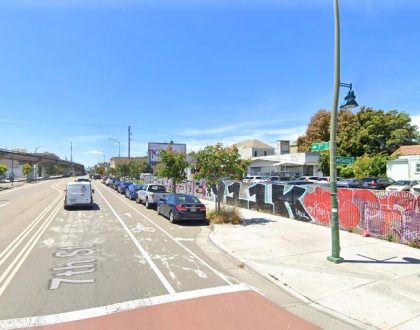 The deadly accident happened in the area of southbound Interstate 880, north of the 7th Street off-ramp in Oakland, at around 6:30 p.m.
The man was reportedly struck by a southbound Toyota Tundra truck for unclear reasons. The driver pulled over and assisted the victim.
Unfortunately, the unidentified man was fatally injured in the crash. He was pronounced dead at the scene.
It's unclear whether drugs or alcohol were factors in the crash. The identities of the involved parties have not been disclosed.
An active investigation of the case is currently underway. Witnesses that can provide more information about the accident are urged to contact the CHP Oakland Area office at 510-457-2875.

Fatal Pedestrian Accident Statistics
There has been a significant increase in the number of pedestrian fatalities during the previous 33 years. This increase in pedestrian fatalities is because of the fact that pedestrians are more vulnerable to the perils of the road than car passengers.
In 2017, there was a 16 percent increase in pedestrian fatalities over the previous year, according to the reports from the National Highway Traffic Safety Administration (NHTSA). In 2017, there were 5,977 pedestrian deaths in the United States. One person dies every 88 minutes, or nearly once every 88 seconds.
Driver inattention, distraction, and failure to yield to pedestrians are all significant causes of pedestrian accidents.
But why are so many more drivers being distracted these past few years? Smartphones have increased the number of drivers who are distracted by their devices rather than paying attention to the road.
Fatal Pedestrian Accident Attorneys for Victims in Alameda County
When a pedestrian is killed in an accident, the family often has no idea what to do next. In most cases, insurance firms are not on the victim's side.
The victim's relatives can file a wrongful death claim to recover damages (such as lost wages and companionship, burial expenses, pain and suffering, and emotional distress) caused by the fatal accident.
However, the victim's family must be wary of the tactics done by these insurance companies. Insurance companies would often attempt to lowball their clients and convince them to settle for an amount that is less than the actual amount of their claim.
This is precisely why hiring an Alameda County fatal pedestrian accident attorney from Arash Law is important before proceeding with your claim. Our attorneys can negotiate with insurance companies on your behalf and ensure that you get the compensation you rightfully deserve.
For a FREE Consultation, call (888) 488-1391 or stop by one of our locations in Los Angeles, Sacramento, San Francisco, Riverside, Orange County, or San Diego.