California

Car Wreck Lawyers
with over $400 Million Recovered in Compensation for Injury Clients.
You May Be Entitled To Compensation

In May 2022, the early estimate of traffic fatalities from the National Highway Traffic Safety Administration (NHTSA) showed that 42,915 people were killed in motor vehicle traffic crashes, representing a 10.5 percent increase from 2020 and the highest number of fatalities in 16 years. NHTSA statistics also found that under the Revised Trauma Score (RTS), patients with a probability of survival of 36.1 percent or less were considered to be severely injured and frequently needed to be transported to Level 1 or Level 2 trauma centers to receive higher levels of critical care, and the numbers strongly suggested an increase in the severity of crashes over the past two years.
No two car crashes are ever the same. People can be involved in a wide variety of accidents stemming from many different causes. Some of the more common causes of motor vehicle accidents include:
Distracted driving
Inclement weather
Speeding
Reckless or aggressive driving
Driving under the influence (DUI) of drugs or alcohol
Driver fatigue or drowsy driving
Improper lane changes or turns
Failure to yield right of way
Running stop signs or stoplights
Inclement weather conditions
Tailgating
Wrong-way driving
Road rage
Tire blowouts
Potholes or other dangerous road conditions
Not all car accidents necessarily result in severe injuries, but the ones that do can leave victims facing numerous challenges in their personal lives. Many people will be unable to return to work for extended periods of time and will have to seek several rounds of additional medical care, which can lead to significant bills.
Most people will assume that their insurance companies will help them negotiate with the insurer for another negligent driver to obtain all of the financial compensation necessary to cover the costs associated with a car accident. The truth remains that all insurance companies have the goal of paying as little as possible to resolve these claims, so people can face immense challenges in trying to recover the damages to which they should be entitled.
You do not want to be dealing with an insurance company on your own because insurers aim to use victim statements against them and work to reduce possible payouts or deny claims entirely. You will want to have a top-rated California car wreck lawyer on your side to protect your interests and be capable of negotiating a fair and full settlement to your case that will actually cover every single bill you are now facing because of your crash.
Our client was driving with his wife and son on a two-lane highway when a drunk driver crossed the double yellow lines, causing a head-on collision that claimed the life of a loving wife and mother.
– 
Arash Khorsandi
Possible Damages in a Motor Vehicle Wreck Lawsuit
California Civil Code § 3281 establishes that any person who suffers harm from the unlawful act or omission of another party can recover compensation from the person at fault, which is called damages. Compensatory damages is the phrase that relates to compensation that intends to "make a person whole again."
Compensatory damages usually involve both economic damages and non-economic damages. Economic damages are awards relating to a person's actual, tangible losses, and non-economic damages are awards for far more subjective nonpecuniary losses.
A very common kind of economic damages in car accident cases will be lost wages because people either miss work entirely or must accept lower-paying jobs in which they are not earning as much as they once did. You will want the help of a car wreck attorney in California to determine exactly how much you are entitled to for lost wages.
Other common kinds of economic damages include:
Medical bills
Property damage
Costs of long-term care
Physical therapy costs
Rehabilitation expenses
As for non-economic damages, pain and suffering is undoubtedly one of the most common awards because it is something affecting almost every accident victim. Like all non-economic damages, there is no way to calculate this figure, so it is usually left to a jury to interpret an appropriate award.
Other non-economic damages can also include:
Mental anguish
Emotional distress
Loss of enjoyment of life
Disfigurement
Physical limitations
Exemplary damages, more commonly known as punitive damages, are also possible in a select few car accident cases. California Civil Code § 3294 establishes that these damages are only possible when it is proven by clear and convincing evidence that another party was guilty of oppression, fraud, or malice.
Punitive damages are not so much about compensating a victim as they are punishing a negligent party. Drunk driving or hit-and-run accidents are two of the more common situations in which punitive damages may be awarded, but these awards are generally rare.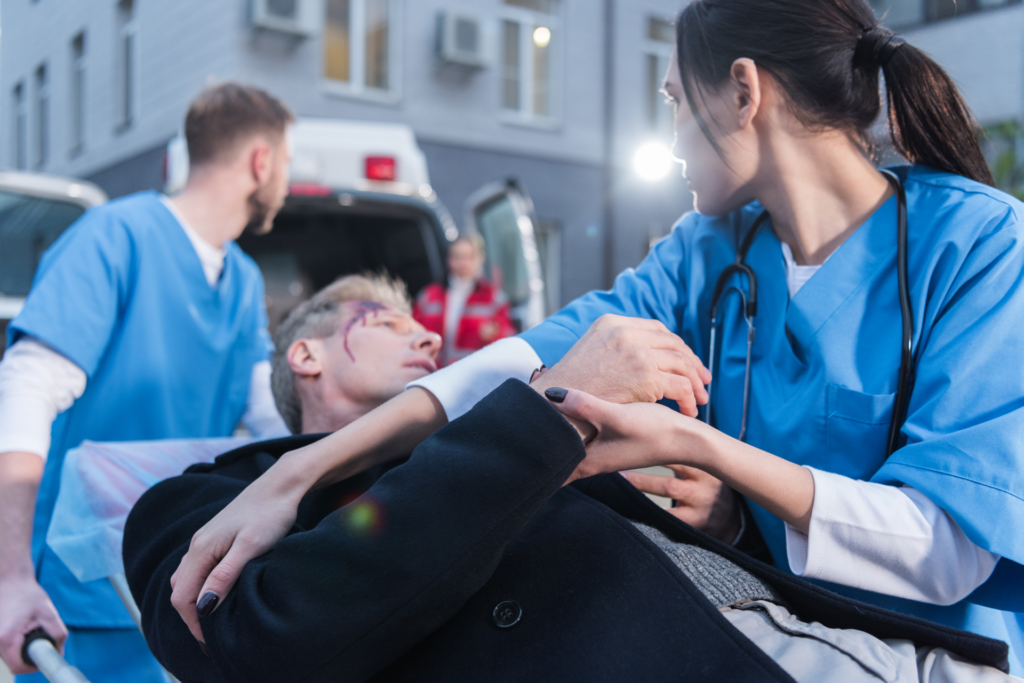 Should I Hire a

California Car Wreck Lawyer after a Car Accident?
Many people who are involved in car accidents in which the negligence of another party is clear believe they can spare themselves attorney fees by negotiating their own settlements. Keep in mind that an Insurance Research Council (IRC) study entitled "Paying for Auto Injuries: A Consumer Panel Survey of Auto Accident Victims" showed that victims who hired attorneys received 40 percent more in settlements with insurance companies than those who represented themselves.
You will be taking an extraordinary risk by attempting to negotiate a settlement on your own because not only is the insurer much more likely to offer you a lower settlement offer than you will get by having legal representation, but the insurance company can also try to engage in various tricks designed to get you to make damaging statements that lessen your ultimate payout. You should never agree to provide a recorded statement or sign any paperwork that you do not fully understand.
The truth is that you should not think that even your own insurance company will treat you fairly in providing compensation. Many people who accept the first settlement offer they receive later learn that the amount will not be enough to cover all of their future bills, and they are then powerless to obtain any more compensation because their cases are now closed.
Insurance companies are always looking for reasons to deny your claim completely so they can avoid paying you anything at all. When liability seems unavoidable, they will be quick to try and get you on the phone to speak with you about your crash before you have even had the chance to call a lawyer because they want to try to get you to unknowingly say things that will harm your case.
You will want to have a car wreck attorney in California handling all phone calls from insurance companies because they will know how to speak to these parties professionally and in a way that limits your own liability, and you can rest easier knowing that your legal counsel will deal with insurers for you, so you do not have to do anything. Many insurance companies will try to contact you immediately and act sympathetic while expressing a seeming desire to make sure you are taken care of but do not be fooled.
All insurance companies maintain obligations to their bottom lines first and foremost, which means that taking care of victims is simply not as important. You are not as likely as an attorney to fully understand what kinds of future costs you are going to incur because of your crash, so you will want to have a lawyer who really understands the extent of your injuries.
Our client was stopped at a two-way stop sign before proceeding into an intersection where he was struck by a police cruiser traveling 70 mph, resulting in serious injuries.
– 
ARASH KHORSANDI
Information You Should Have Available for Your Consultation with a California Car Wreck Lawyer
When you are preparing to meet with an attorney to discuss your car accident case, you can help them better understand what you are dealing with by having certain kinds of information available that will make it easier for them to understand your case better. Some of the information you should have includes:
The date of your car wreck
The location of your crash
A case number from police officers investigating your collision
Any information about the identity of the negligent driver
Any photographs you have of your vehicle or other vehicles involved in the wreck
A summary of your injuries in the car accident
A record of your medical treatment for your injuries
Information relating to your automobile insurance policy
Any discussions you have had with an insurance adjuster
As the California Department of Motor Vehicles (DMV) notes, state law requires people to report traffic accidents on California streets, highways, or private property to be reported to the DMV within 10 days in cases of injury, death, or property damage exceeding $1,000. A driver must file an SR-1 form regardless of fault.

Emperatriz Ayala
My husband had an accident 2 years ago, a 85 years old man hit him, the Arash law group works very well on my husband case that took 9 month and he won the case and my husband was happy with the results. A year later I got into an accident as well and I'm still waiting in my case is almost resolving and it's 9 months already. This people knows the law and they do their job right to help you out in getting the most for you to fight on your behalf. I strongly recommend the Arash Law firm they do things right in a efficient and professional manner.

Chris Zavala
Had a great experience with all the people at Arash law. Long story short was in a bad car accident. It was overwhelming and the whole process was a lot, but they kept me in the loop. They answered all my questions and gave me great advice. Couldn't be any happier. Would definitely recommend anyone looking for a personal injury lawyer. They'll guide you through the whole process!

Jill Smith
Having Arash Law handle my auto accident was the best decision I could have made. Everyone I interacted with was kind, professional and detail oriented. I am extremely happy with the outcome and would recommend them highly.

Joseph R. Porter
From start to finish, Arash Law firm is there every step of the way with close, constant, personal contact and attention. I never knew a Law firm could actually care so much for me as a person and what I was personally going through as well as the settlement I was going to recieve once my case was finally completed. Thank you to everyone at Arash Law for your ongoing support and communication. You are the ONLY firm I will ever recommend to someone who is need of a great attorny.

Monica Parra
I had an excellent experience with Arash Law. I will definitely recommend to my family and friends. I interviewed a few firms before deciding to work with Arash Law. What made my experience excellent was (i.e. head attorney being accessible to talk to and he answered all my questions and concerns, sensitive and thorough personel who completed in home intake & follow up process, being connected immediately to quality Physicians who addressed my injuries and recovery process, clear contract-read throughly to ensure its something you can commit to). Being in a car accident is a traumatic experience and I had a sense of peace knowing Arash Firm was walking with me throughout the whole process. Thank you Arash Firm for all your hard work and help. I am so grateful and appreciative for you all! 🙏 With Gratitude, Monica Parra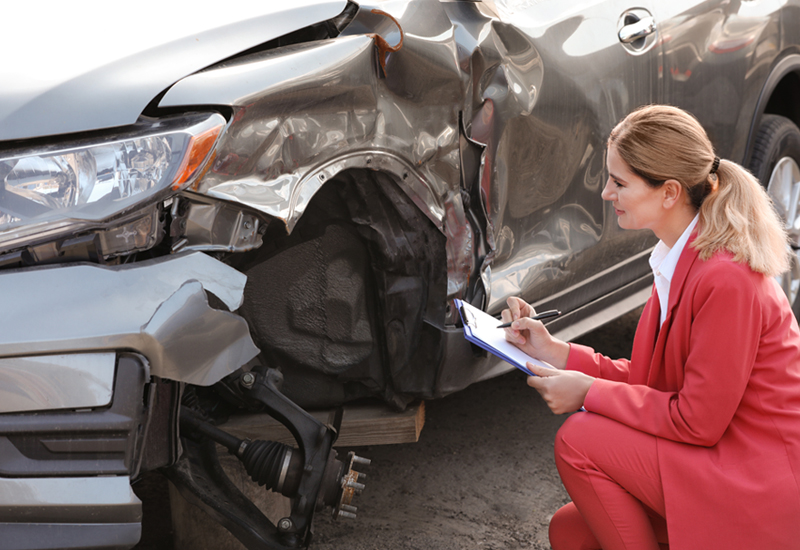 How Much Car Accident Claims Can Be Worth
A personal injury lawyer cannot guarantee any specific amount that you will recover for your car accident because there are several factors that can adversely impact settlement negotiations. You should know that various aspects of your own case, however, can impact the amount of compensation you can recover.
The costs of all of your medical bills
Costs relating to your future medical treatment
The amount of income you have lost or will lose because of your injuries
How your injuries affect your future earning capacity
Whether you will need any home modifications to accommodate your injury
The cost of repairs to your motor vehicle
Whether your injury has caused a permanent disability, disfigurement, or the loss of a bodily function
Understanding the Role of a Car Wreck Lawyer in Handling a California Car Crash Case
The most important thing that an attorney is going to do for you in handling your car accident case is to commence immediately an independent investigation into the crash. This step will be critical because the lawyer is going to recover all available evidence and begin determining the best ways to prove another driver was at fault.
An attorney is also going to be better situated than yourself to negotiate a possible settlement to your case. Most insurance companies want to agree to settlements because it can be very costly for an insurer to engage in a trial.
When an appropriate settlement is not possible, a lawyer will also know how to file a lawsuit and move the case toward a trial. You will want to have an attorney representing you in court if your case has to proceed toward a trial.
The insurance company handling your case may be quick to tell you that you will not need a lawyer and that they will make sure you are taken care of, but this is always an empty promise. You will always give yourself the best chance of recovering as much as possible by having legal representation.
How You Should Choose a Car Wreck Lawyer in California
As you are considering possible attorneys to handle your car accident case, there are several important considerations you will want to keep in mind. Not all lawyers are necessarily the same, so you want to find the right one for your case.
Some of the factors you will want to keep in mind are:
The types of cases the attorney handles
The attorney's fees and billing policy
What their percentage of success is in car accident cases
The lawyer's education and previous experience
Whether an attorney has experience working for insurance companies
The lawyer's reputation among their previous clients
The attorney's reputation among lawyers and judges
Any possible disciplinary history (view a discipline history at the State Bar of California website)
In the end, your communication with a lawyer should be one of the most driving factors in your decision to hire them because a good attorney should clearly articulate to you what your options will be and how they can achieve the most favorable outcome for your case. You will want to have a lawyer you can trust to properly negotiate the best possible settlement to your case but also the willingness to take the case to trial when an insurance company is unwilling to provide a just settlement.
This was a sad and tragic case in which our client was paralyzed after being struck by a distracted driver. The maximum policy settlement was 5.25 million and we were able to settle for the full amount. In addition, we were able to add additional workers' compensation benefits from our client's employer, as he was working at the time of the incident. The parties agreed to settle our client's workers' compensation claim for $2.5 million.
This was a sad and tragic case in which our client was paralyzed after being struck by a distracted driver. The maximum policy settlement was 5.25 million and we were able to settle for the full amount. In addition, we were able to add additional workers' compensation benefits from our client's employer, as he was working at the time of the incident. The parties agreed to settle our client's workers' compensation claim for $2.5 million.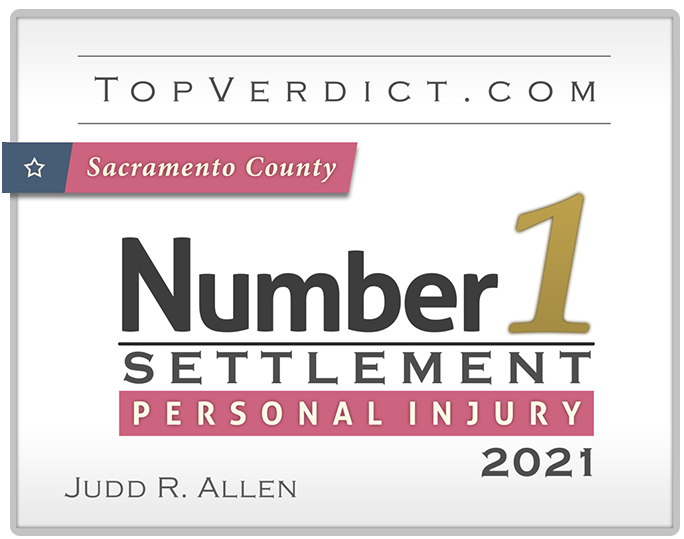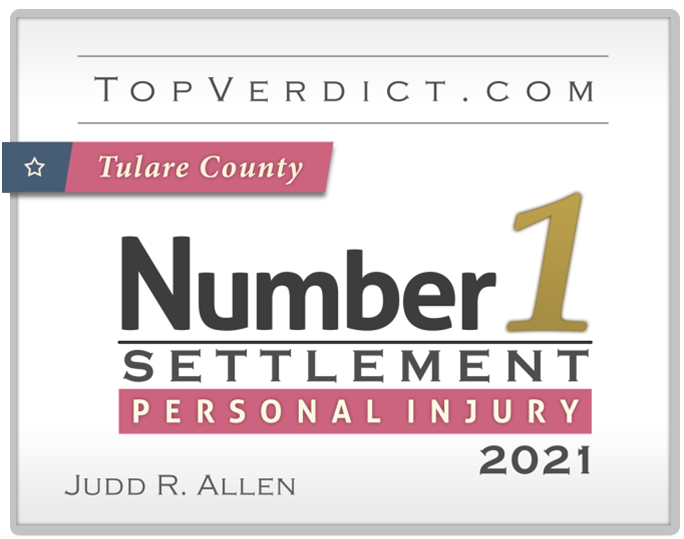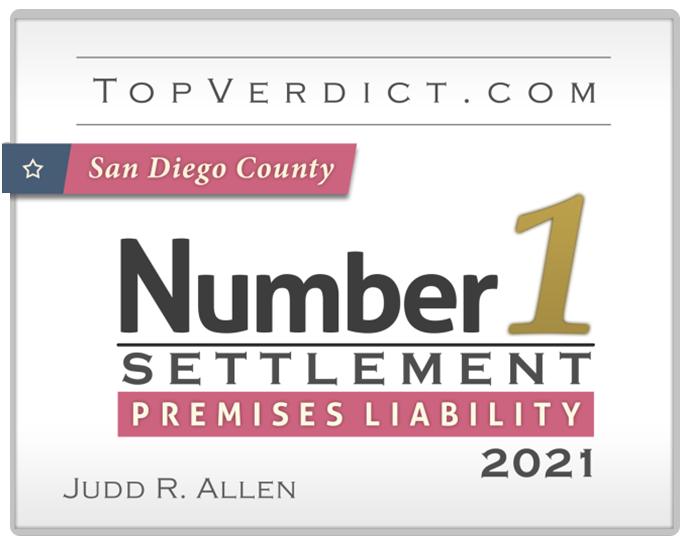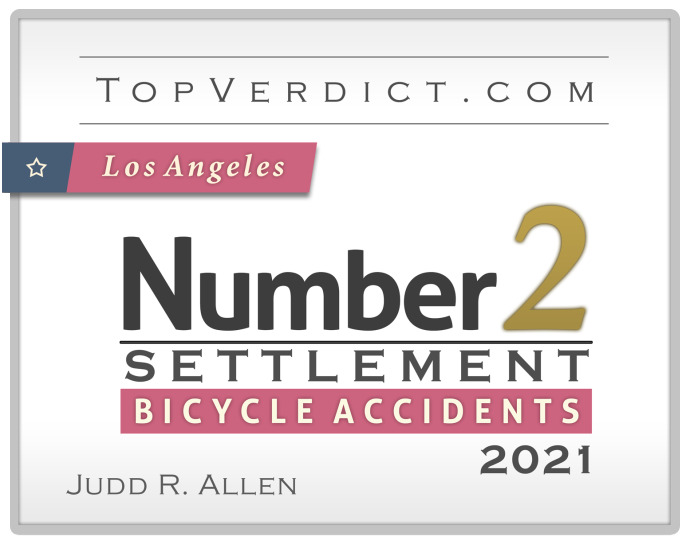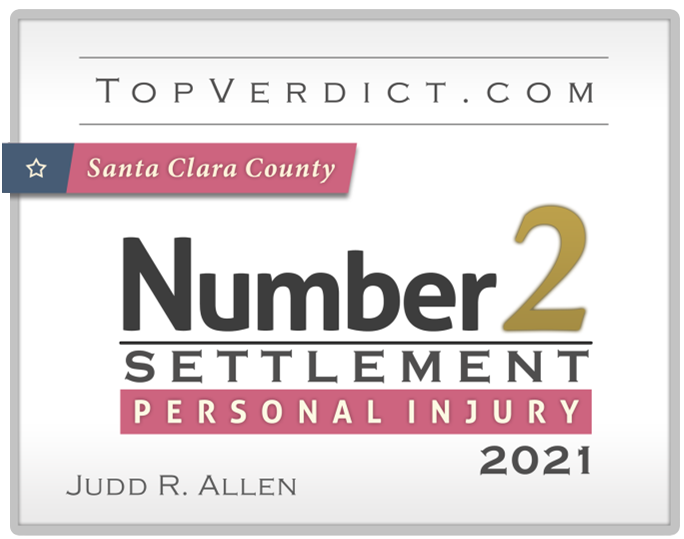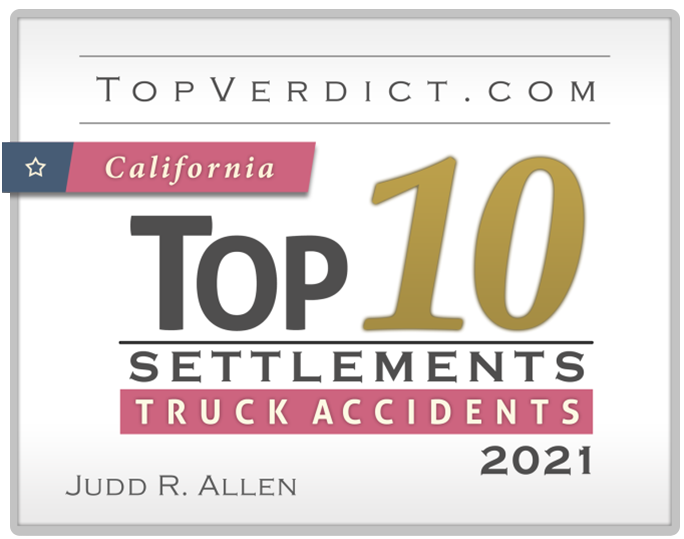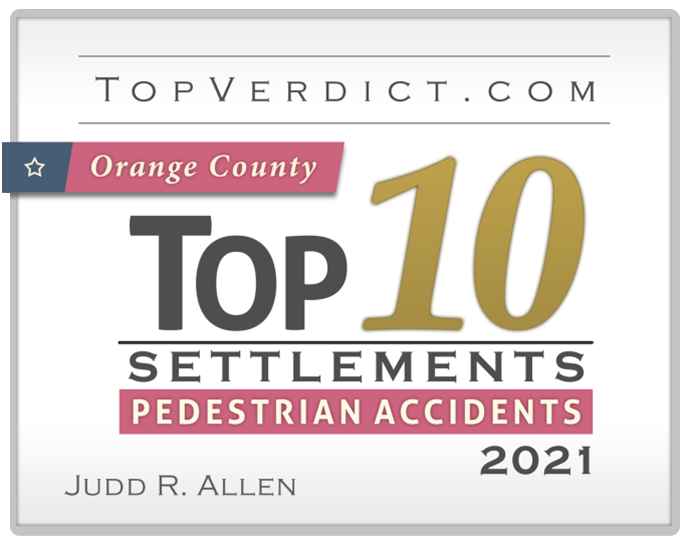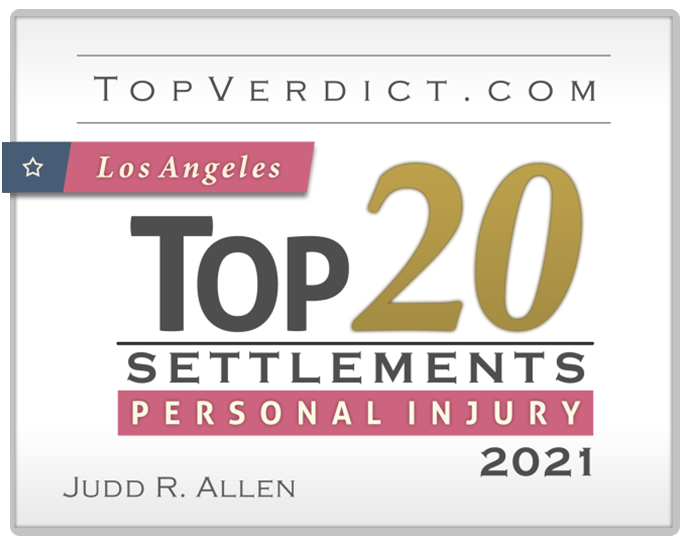 Call Us Today to Speak with a California Car Wreck Attorney
If you suffer injuries or your loved one dies in a car accident in California, do not try to handle your personal injury case on your own. Make sure that you get the legal team of Arash Law, run by the talented team of Arash Khorsandi, Esq., on your side as soon as possible.