Two people were killed while seven others were hurt after a DUI collision in Pittsburgh on Monday evening, April 12.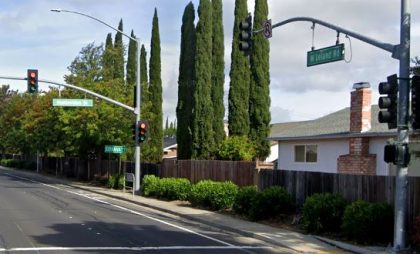 The deadly accident took place in the 800 blocks of W. Leland in Pittsburg at approximately 6:05 p.m. A vehicle was allegedly speeding on West Leland Road and collided with another unspecified car.
After the collision, one of the involved vehicles struck a tree. Three children were ejected from the vehicle due to the severity of the impact.
One of the drivers sustained fatal injuries from the accident and was pronounced dead at the scene. The three children were rushed to an area hospital in critical condition. Unfortunately, one of them succumbed to their injuries and was later pronounced dead.
Authorities later determined that one of the drivers was speeding while driving under the influence. The suspect was later arrested on DUI-related charges. Local authorities are further investigating the case.

Fatal DUI Accident Statistics
Driving while under the influence of drugs or alcohol is one of the most irresponsible things drivers can do. They won't only endanger their own lives, but they will also potentially harm other innocent motorists on the roadway.
Drunk driving cases are 50 percent lower than they were 40 years ago. But despite the decrease in statistics, the National Highway Traffic Safety Administration (NHTSA) reports that more than 10,000 Americans are killed in DUI crashes every year.
Unfortunately, DUI accidents in the U.S. are still gradually rising although it has been relatively lower compared to records from the previous decades.
According to the National Highway Traffic Safety Administration (NHTSA), approximately 30 people in the U.S. die every day due to drunk driving accidents. Drunk driving accounts for about 29 percent of all motor vehicle accident fatalities in the U.S.
Contra Costa County Wrongful Death Attorney for Victims of Fatal DUI Accidents
California is a fault-based motor vehicle accident jurisdiction. To hold another party legally responsible for injuries sustained in a car wreck, the victim must establish that the other party bears liability for the crash.
All successful wrongful death claims, including drunk driving accident claims, are built on a sturdy foundation of compelling, reliable, and well-presented evidence. This is why it is essential to hire an experienced attorney when facing cases like this.
Our California DUI accident lawyers from Arash Law can help you put together a strong, effective legal claim. Relevant evidence in drunk driving accident cases can come in many different forms.
A fatal car accident attorney from our office can handle the legal issues for you. Call Arash Law today at (888) 488-1391 or contact us online to schedule your free no-obligation fatal car accident case review.