Hesperia

Truck Accident Attorneys
with over $500 Million Recovered in Compensation for Injury Clients.
You May Be Entitled to Compensation

Hesperia Truck Accident Attorneys from a 

Concierge Law Firm Protecting The Injured.
In Hesperia, truck accidents can suddenly shatter the calm of our desert roads. At Arash Law, we stand firmly by your side. As your committed Hesperia truck accident attorneys, we've secured over $500 million for our clients, and we don't get paid unless you do first. For immediate assistance, call our 24-hour truck accident hotline in Hesperia at (888) 488-1391. Rely on our proven expertise during these challenging times.
A motor vehicle accident has the potential to cause serious damage to cars and other vehicles as well as serious injuries, but the fallout is exponentially increased when a crash involves a commercial truck. Commercial truck drivers have to abide by strict federal regulations in the performance of their duties on the job, and there is increasing pressure on drivers to comply with both federal and state laws so they do not cause unnecessary accidents.
Many truck drivers still skirt their responsibilities and take actions that endanger other people, and it is far from uncommon for many people involved in accidents with commercial trucks to claim that a truck driver's negligence was to blame. People who suffer injuries or lose loved ones in crashes involving commercial trucks have a right to seek financial compensation for their various losses.
People need to be aware that an accident involving a commercial truck is also likely to involve multiple insurance companies looking to minimize what they have to pay to the victims. In many cases, insurers will try to flip the script and claim that other drivers were actually at fault for accidents.
The only sure way for a person to obtain a fair and full settlement in these cases is to retain the services of an experienced Hesperia truck accident attorney. Arash Law, founded by famous attorney Arash Khorsandi, Esq., has been handling truck accident cases all over California, including multiple cities in San Bernardino County.
Anybody involved in a wreck with a truck or commercial vehicle will want to work with a firm of good Hesperia truck accident attorneys because they can help a person get justice when insurance companies are actively trying to deny them anything. Arash Law by Arash Khorsandi, Esq. knows how to help a person with all their concerns about medical care, lost work, and other damages stemming from a truck crash. Our Hesperia truck accidents law firm will work closely with you so you can always get answers to all your questions. 
Gatewood v. City of Los Angeles (arbitration award granted on 11/4/2020) – arbitration award involving an injured worker that sustained a traumatic brain injury when he fell off a truck. Eshghieh secured a 100% permanent total disability award yielding a present value sum of $1.195 million.
– 
TINA ESHGHIEH
Examples of Negligence Causing Truck Accidents
Large truck crashes usually cause immense damage not only to motor vehicles but also to the people involved in the accident. While truck drivers are expected to comply with various regulations, even the drivers who adhere to the rule of law can still commit mistakes, and driver negligence is one common cause of many truck accidents.
Some of the most common causes of truck accidents can include, but are far from being limited to:
Driving under the influence (DUI) of drugs or alcohol
Driver fatigue
Speeding
Failure to maintain a truck
Overloaded trailers
Reckless driving
Many people involved in truck accidents will want to think they can file an injury claim and then expect a big paycheck. Again, insurance companies for truck drivers and trucking companies will adamantly try to limit what they must pay in these cases, and a person will never be at an advantage trying to handle any case on their own.
Most people who suffer injuries in truck accidents can be entitled to various economic and non-economic damages. It is important for a person to work with a Hesperia truck accident lawyer who will fight for maximum recovery in these cases.
Common Kinds of Truck Accident Injuries
Any truck accident usually has the potential to cause devastating and catastrophic injuries that will disable people for several months or years, possibly even lifetimes in some cases. While truck crashes can often involve multiple other motor vehicles, it is often the people in passenger vehicles who suffer the brunt of the damage, while truck drivers are usually able to walk away virtually unscathed.
Arash Khorsandi, Esq. and his team at Arash Law have a wealth of experience assisting people who have suffered a wide range of injuries. We are familiar with helping people get the appropriate medical care for their recovery and then fighting to make sure they are fully compensated for what they have been through. Our firm understands all of the challenges that accompany the most serious injuries, and we will fight to make sure that a person can get justice in their case.
The frequent types of injuries we have seen in truck accidents include:
Fractures or broken bones
Concussions
Crush injuries
Closed head injuries
Back injuries
Knee injuries
Leg injuries
Neck injuries
Arm injuries
Internal injuries
Skull fractures
Traumatic brain injuries (TBIs)
Spinal cord injuries
Permanent nerve injuries
Amputations
Paralysis
Severe burn injuries
Wrongful death

Emperatriz Ayala
My husband had an accident 2 years ago, a 85 years old man hit him, the Arash law group works very well on my husband case that took 9 month and he won the case and my husband was happy with the results. A year later I got into an accident as well and I'm still waiting in my case is almost resolving and it's 9 months already. This people knows the law and they do their job right to help you out in getting the most for you to fight on your behalf. I strongly recommend the Arash Law firm they do things right in a efficient and professional manner.

Chris Zavala
Had a great experience with all the people at Arash law. Long story short was in a bad car accident. It was overwhelming and the whole process was a lot, but they kept me in the loop. They answered all my questions and gave me great advice. Couldn't be any happier. Would definitely recommend anyone looking for a personal injury lawyer. They'll guide you through the whole process!

Jill Smith
Having Arash Law handle my auto accident was the best decision I could have made. Everyone I interacted with was kind, professional and detail oriented. I am extremely happy with the outcome and would recommend them highly.

Joseph R. Porter
From start to finish, Arash Law firm is there every step of the way with close, constant, personal contact and attention. I never knew a Law firm could actually care so much for me as a person and what I was personally going through as well as the settlement I was going to recieve once my case was finally completed. Thank you to everyone at Arash Law for your ongoing support and communication. You are the ONLY firm I will ever recommend to someone who is need of a great attorny.

Monica Parra
I had an excellent experience with Arash Law. I will definitely recommend to my family and friends. I interviewed a few firms before deciding to work with Arash Law. What made my experience excellent was (i.e. head attorney being accessible to talk to and he answered all my questions and concerns, sensitive and thorough personel who completed in home intake & follow up process, being connected immediately to quality Physicians who addressed my injuries and recovery process, clear contract-read throughly to ensure its something you can commit to). Being in a car accident is a traumatic experience and I had a sense of peace knowing Arash Firm was walking with me throughout the whole process. Thank you Arash Firm for all your hard work and help. I am so grateful and appreciative for you all! 🙏 With Gratitude, Monica Parra
Determining Liability for a Truck Accident in Hesperia
One major reason a person will want to work with a Hesperia truck accident attorney concerns liability for a crash. While many people initially assume that a negligent truck driver is the responsible party, the truth is in many truck accident cases, there are often several other parties that can also be liable.
For example, a truck driver's employer can be liable in a case where a truck driver was negligently hired or improperly trained. When there are issues with the truck itself, a trucking company or truck owner can also be liable.
If a truck accident stemmed from a faulty part on the truck, then a part manufacturer or maintenance company can also be liable. The bottom line is that many cases involve very complicated liability claims that require an attorney's help.
Several commercial trucks involve so-called black boxes that are responsible for recording many different kinds of data relating to a truck's operations, and both lawyers and professional accident reconstruction experts will usually use this data to determine how accidents occurred. Arash Law, led by Arash Khorsandi, Esq., knows how to seize this data from a trucking company and use the information to a person's advantage. We also review maintenance records to determine if a trucking company was negligent in their care for a truck and if that was a factor in a crash.
How People Can Hold Trucking Companies Liable
If a trucking company cuts corners, pushes its drivers beyond the legal limits for driving commercial trucks, or employs other tactics that factor into accidents, the trucking company itself can become liable for a person's damages. Respondeat superior is the legal phrase that holds employers legally responsible for the wrongful acts of employees, meaning that trucking companies can be liable for the misconduct of their drivers. 
Holding a trucking company responsible for misconduct will usually require a person to prove that the trucking company's own negligence contributed to or caused a crash. There are many different examples of negligent behavior by trucking companies, so a person will want a Hesperia truck accident attorney's help in determining how to hold a trucking company accountable.
Trucking companies typically have extensive insurance policies designed to cover them in the event of crashes, and insurers are ready to do whatever it takes to minimize their losses in these cases. Many victims will quickly be offered a lump-sum settlement to resolve their case, and you should never accept such a settlement offer without first consulting an aggressive truck accident attorney in Hesperia, CA  because chances are very good that whatever you are being offered is far short of what you are actually entitled to.
Evidence is generally very important in truck accident cases, and a lawyer will know how to secure all of the most important evidence in your case. It will always be to a person's benefit to get the help of the best Hesperia truck accident attorneys involved as soon as possible, so they will have the best chance to secure all of the most important evidence in their case.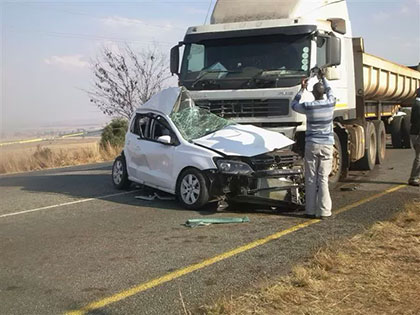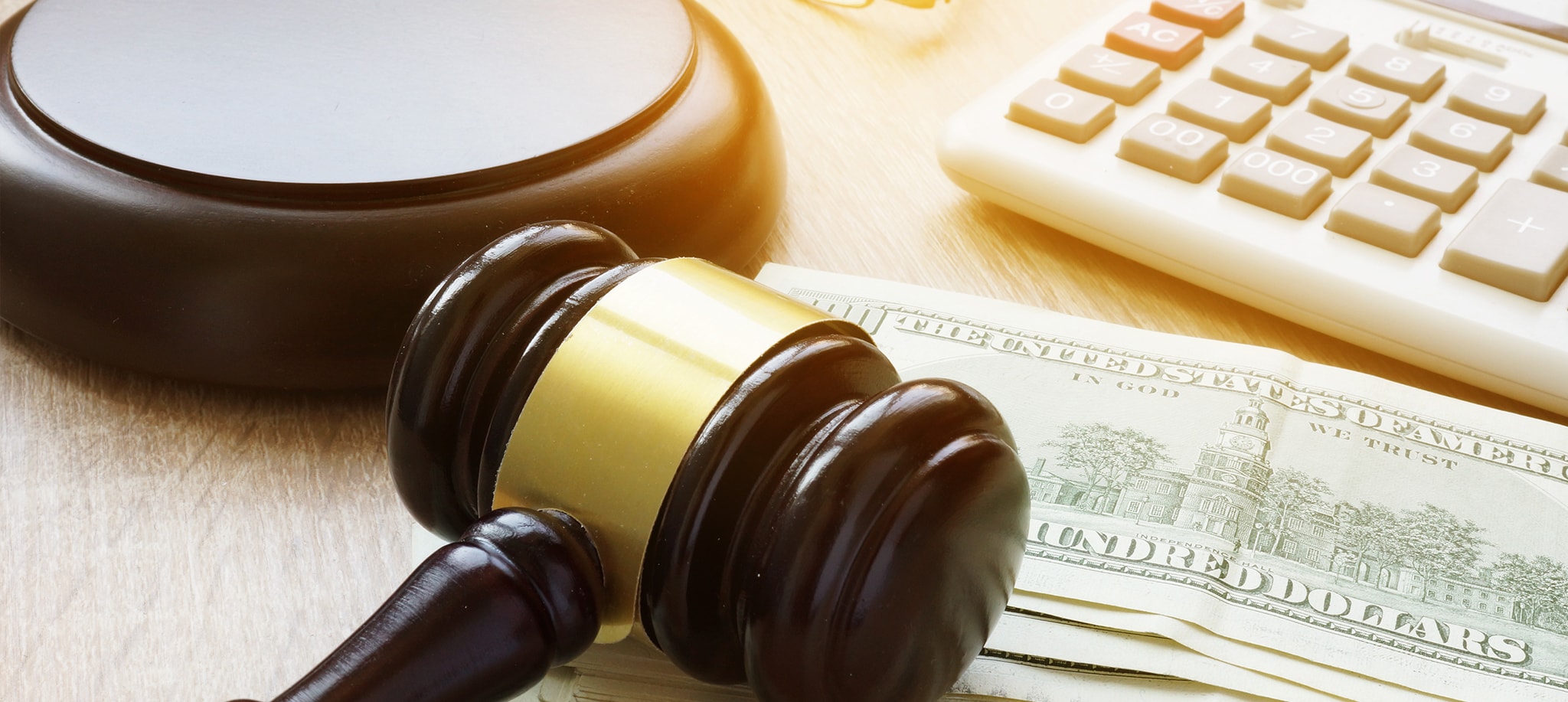 Types of Compensation for Truck Accident Victims in Hesperia
A great majority of truck accidents will ultimately be resolved through settlements because both sides involved in the negotiations will view a settlement as the most favorable outcome instead of having to pay high costs should a case go to trial. A fair settlement offer fully compensates a person for all their losses, and most insurance companies try to lowball people throughout the negotiation process.
People are usually entitled to both economic and non-economic damages. Economic damages are the kinds of tangible costs people can calculate and prove, such as:
Non-economic damages are usually much more subjective. They do not have actual financial values, so they are largely up to a jury's interpretation and may include:
Pain and suffering
Emotional distress
It may be possible in certain cases where a trucking company was grossly negligent that a person can also be awarded punitive damages. Punitive damages in California require a person to prove by clear and convincing evidence that a trucking company was guilty of oppression, fraud, or malice.
How the Truck Accident Claims Process Works
Truck accident claims is a multi-layered process that typically involves collecting all relevant evidence in connection to a truck accident that proves negligence and also identifies the liable parties. Most people have no familiarity with how to file lawsuits in these cases, which again emphasizes the importance of working with a Hesperia truck accident lawyer.
The claims process will also require investigations into the accident to determine how the crash was caused. An accident investigation can take considerable time and may require the assistance of crash reconstruction experts or other parties.
When a person is ready to seek compensation, they will usually submit a demand letter for compensation that spells out the exact amount they are seeking. Most insurance companies will either ignore these demand letters or send counteroffers that are far less than what people asked for.
The final step in the claims process will usually be negotiating with the trucking company's insurance company to determine a fair settlement. These negotiations can extend for several months or possibly even years.
All communications with a trucking company or its insurers should always go through an attorney. People should be sure not to fall for common insurance company tricks, such as providing recorded statements supposedly necessary for the claims process.
It is also important for people to understand that the statute of limitations in California is only two years for injury claims and three years for property damage claims. A person will want to get a lawyer involved in their case as soon as possible so the attorney can file a lawsuit when settlement negotiations are proving unproductive.
This was a sad and tragic case in which our client was paralyzed after being struck by a distracted driver. The maximum policy settlement was 5.25 million and we were able to settle for the full amount. In addition, we were able to add additional workers' compensation benefits from our client's employer, as he was working at the time of the incident. The parties agreed to settle our client's workers' compensation claim for $2.5 million.
This was a sad and tragic case in which our client was paralyzed after being struck by a distracted driver. The maximum policy settlement was 5.25 million and we were able to settle for the full amount. In addition, we were able to add additional workers' compensation benefits from our client's employer, as he was working at the time of the incident. The parties agreed to settle our client's workers' compensation claim for $2.5 million.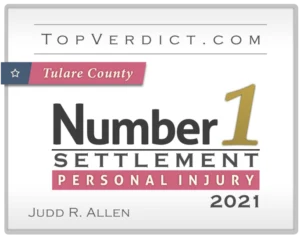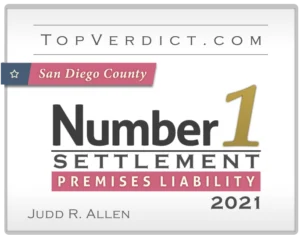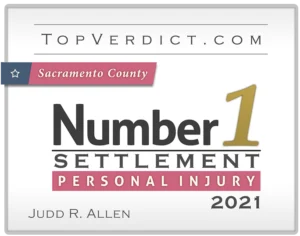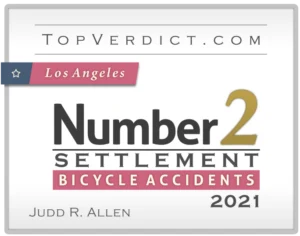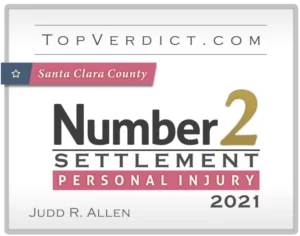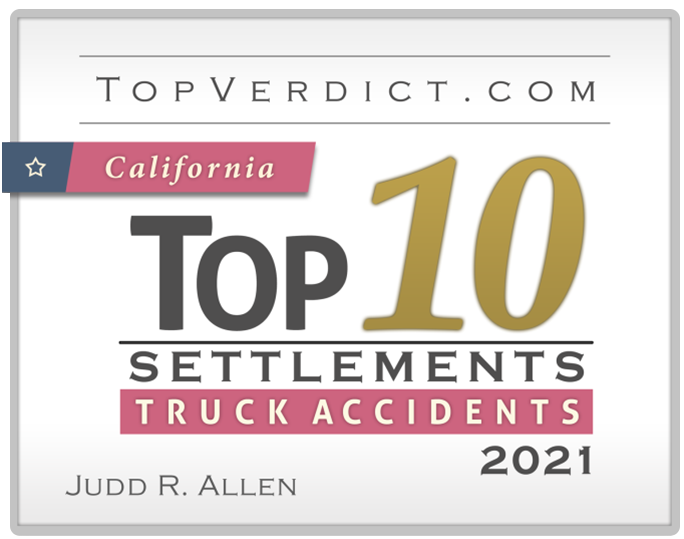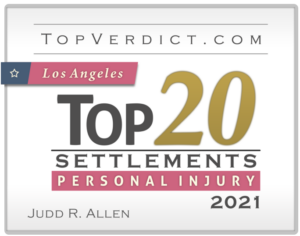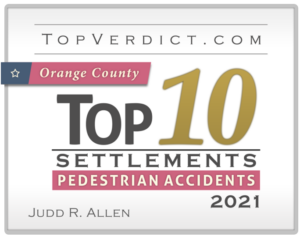 Can People Sue for Wrongful Death in Fatal Truck Accidents?
Under California state law, a wrongful death happens when a person dies because of the misconduct of another person or entity. Wrongful death actions may pay burial and funeral expenses for a decedent, the amounts the deceased will have earned as income, pain and suffering and disfigurement of the decedent, and compensation for the loss of a deceased person's companionship and support.
Under California Code of Civil Procedure § 377.60, surviving spouses, domestic partners, children, grandchildren (when a deceased person's children are also deceased), other minor children dependent on a deceased person for at least 50 percent of their financial support, and any other person entitled to a deceased person's property under California's intestate succession laws are entitled to file wrongful death actions. Much like personal injury actions, wrongful death claims are also frequently resolved through settlements.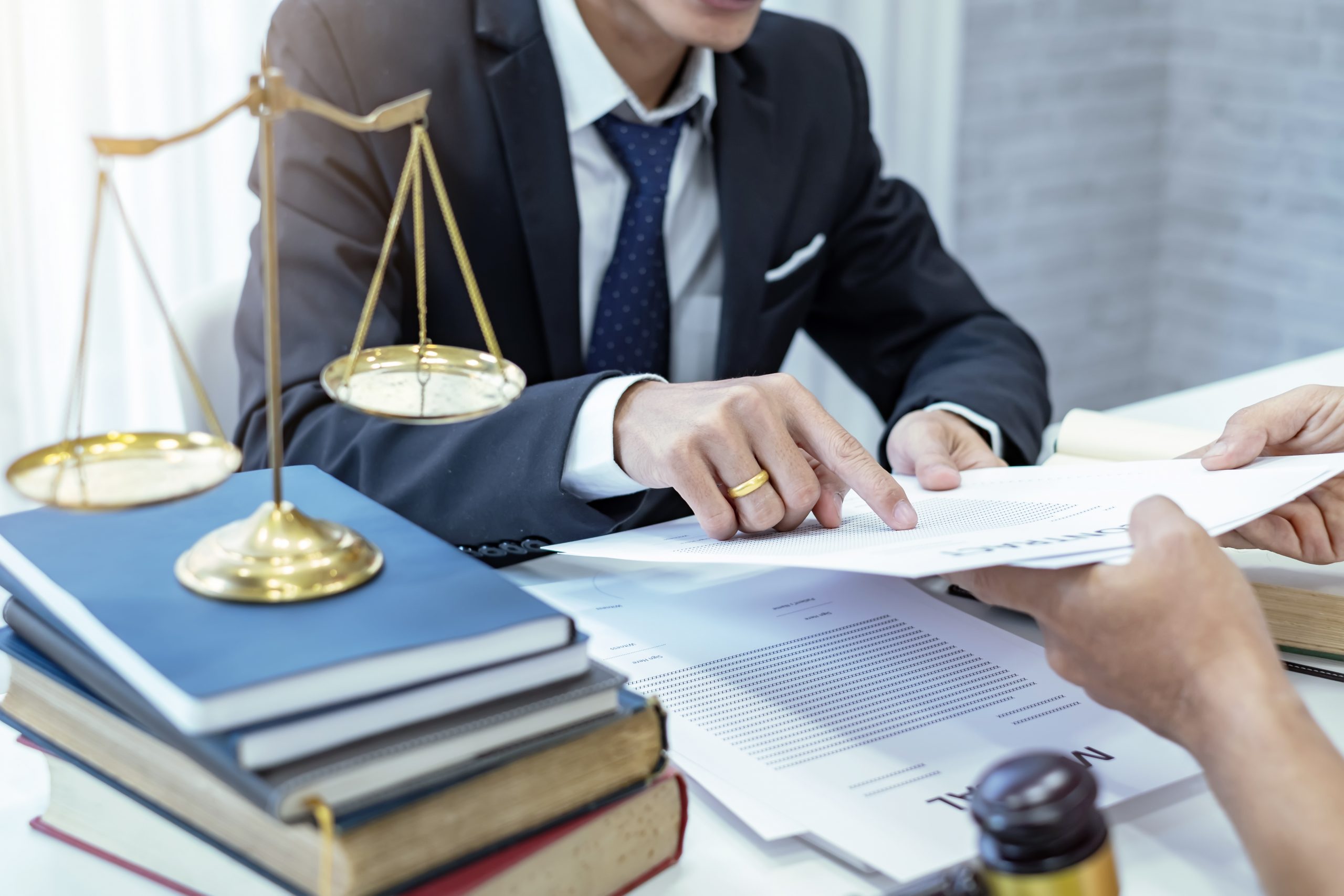 Paz v. Airfax Logistics (settled on 5/26/2020) – settlement in a case involving a client who was involved in a trucking accident and sustained a traumatic brain injury and other trauma.
– 
TINA ESHGHIEH
Common Questions People Ask
How Was a Truck Driver Negligent?
Truck driver negligence is the most common cause of truck accidents, but truck drivers also rarely have the personal wealth necessary to pay large judgments against them. This fact is one reason that a person will want to work with well-known Hesperia truck accident attorneys who can evaluate other liable parties that are better suited to pay major awards.
Truck drivers can be negligent in a variety of ways. One common way truck drivers can be negligent is when they commit DUI offenses in California.
It is important to understand that federal law provides that truck drivers have much lower blood alcohol concentration (BAC) limits than ordinary passenger vehicle drivers. Whereas the ordinary person commits a DUI if they have a BAC of 0.08, a truck driver can be charged with a DUI for only having a BAC of 0.04, only half the legal limit. Drug use can be another element of DUI cases, and truck drivers may have been using either illegal drugs or lawful prescription drugs that had negative side effects.
Truck drivers can also be negligent by doing any of the following:
Failing to provide the right of way
Tailgating
Distracted driving
Driving too fast
Driving aggressively
Failing to follow basic traffic regulations
Carelessly loading a truck
Failing to get enough sleep before driving a truck
How Much Can People Expect From Truck Accident Settlements?
It is difficult to pin down an average settlement amount for truck accident cases because settlement amounts can vary widely depending on a multitude of factors. Various circumstances relating to a truck accident can impact how much a person can recover.
In general, most truck accident cases will settle for several thousands of dollars, possibly even hundreds of thousands. People need to remember that insurance companies representing trucking companies are heavily invested in paying as little as possible to resolve these cases. But they become more willing to settle when it becomes apparent that a person is willing to take a case to court, and a jury will presumably order a large award to be paid.
Under the leadership of Arash Khorsandi, Esq., Arash Law recovered $1.15 million for one woman who suffered neck and back injuries after being rear-ended by a commercial truck on the freeway. While the defense attempted to blame her condition on her weight and pre-existing conditions, we resolved the case at mediation.
Why Are Truck Accidents a Serious Issue?
Commercial truck accidents remain a major issue on American roadways because large trucks are often several times larger than passenger vehicles, meaning that big trucks require far more time to come to complete stops and also require greater space with which to operate.
Commercial trucks can also carry certain hazardous materials that pose grave dangers to the environment when they happen to be involved in accidents. The potential damage stemming from any truck accident often tends to be immense.
Commercial truck crashes do not technically occur as often as traditional car accidents, but the damage is, once again, usually much more severe. A commercial truck accident often involves very complicated liability issues that make the cases far more difficult to resolve.
Why Do Truck Drivers Happen to Be So Careless?
It is a mistake to assume that truck drivers themselves are deliberately negligent, as many truck drivers make honest mistakes while behind the wheel. A majority of truck drivers actually perform their jobs ably and conduct themselves lawfully at all times.
There are, however, cases of truck drivers who do operate somewhat more recklessly and may be guilty of being ruder on the road. It is important for people to remember that most truck drivers are operating under very tight schedules and feel immense pressure to get their deliveries to their destinations as soon as possible, so they are understandably frustrated when anything delays them.
What Happens When a Person Is Hit by a Truck?
While we often speak of truck accidents from the perspective of people who were in other motor vehicles involved in collisions with trucks, it is important to remember that some truck accidents can involve many other kinds of road users. Pedestrians and bicyclists are two common examples of other kinds of victims of truck accidents.
A pedestrian being struck by a commercial truck can often be a frightening reality because the chances are high that the pedestrian will suffer catastrophic injuries. Any person traveling by foot who is hit by a commercial truck is very likely to be confined to a hospital for an extended period of time.
Similarly, most bicyclists will have very little protection in the event of any collision involving a commercial truck. People riding bikes who are struck by trucks are also very likely to be facing extended hospital stays and daunting recovery prospects.
Why Do Trucks Cause Higher Fatality Rates Than Cars?
There are actually several different explanations to this question, which include the following:
Commercial trucks are massive vehicles – There is no getting around the size difference between commercial trucks and most other vehicles. In the United States, commercial trucks often measure 72 feet long, 13.5 feet tall, and 8.5 feet wide while weighing more than 80,000 pounds. The average length of a traditional motor vehicle is only about 15 feet, with smaller automobiles weighing about 2,500 pounds, while sport utility vehicles (SUVs) can weigh as much as 6,000 pounds. The size disparity is often a major factor on why wrecks involving commercial vehicles cause so much damage to other cars.
Maneuverability – The size of large trucks often means that they are much more difficult vehicles for drivers to have to operate. A commercial truck will usually require far more space than a traditional car to perform a basic turn. It can also mean that a large truck is not as capable as a smaller car of performing certain emergency maneuvers. Commercial truck accidents can be further complicated by tractors hauling trailers because the connection between a tractor and trailer can be a catalyst in a jackknife accident.
Stopping distance – The Federal Motor Carrier Safety Administration (FMCSA) states that whereas a traditional passenger vehicle driving 65 miles per hour will need about 300 feet to stop, a fully-loaded commercial truck driving 65 miles per hour will need about 600 feet to stop. In other words, truck drivers are going to need to have far more warning and time to avoid certain collisions.
Difficulty controlling – Even when truck drivers have the benefit of years of experience, there is no getting around the fact that commercial trucks remain incredibly challenging vehicles to control in all circumstances. There are many situations in which truck drivers happen to be completely powerless in their ability to avoid accidents.
What Should People Look For in a Hesperia Truck Accident Lawyer?
The first thing a person should look for in a firm of Hesperia truck accident attorneys will be their experience handling truck accident cases. A person will want to be sure they are working with an attorney who has a proven record of handling these types of cases.
It can also be important to know how the Hesperia truck accident attorney will handle billing. With Arash Law, led by Arash Khorsandi, Esq., a person will get legal representation on a no-win, no-fee basis, meaning that our firm will handle your case at no upfront cost to you.
We will handle your case on a contingency fee basis, so we only get paid when we win or settle your case. We have over three decades of experience handling truck accident cases specifically.
Contact Our Truck Accident Attorneys in Hesperia For a Free Consultation Today
A truck accident is usually a very dispiriting and complicated matter for any person to handle on their own. Any person who has been involved in a truck accident in the greater Hesperia area of California will want to be quick to speak to legal professionals at Arash Law, spearheaded by Arash Khorsandi, Esq., who won a Super Lawyer Award from Super Lawyers as well as a Featured Attorney Award from AVVO.
If you suffered severe injuries or your loved one was killed in a truck accident in Hesperia or a surrounding community in California, do not wait to get in touch with our firm today. You can call (888) 488-1391 or contact us online to take advantage of a free consultation that will allow us to provide a complete evaluation of your case and outline all the steps you will need to take moving forward.