Huntington Beach

Auto Accident Lawyers
with over $500 Million Recovered in Compensation for Injury Clients.
You May Be Entitled to Compensation

Huntington Beach Auto Accident Lawyers

Powerful Lawyers Defending The Injured.
Have you been injured in an auto accident? Retain a well-known and established Huntington Beach auto accident lawyer for your legal rights. Our team at Arash Law, headed by renowned lawyer Arash Khorsandi, Esq., provides free consultations to help you decide the best course of action after an accident. In case you cannot visit us, we offer alternative options. Contact (888) 488-1391 today to schedule a consultation, free of charge. We'll come to you!
About 35 miles southeast of Downtown Los Angeles, you will find Huntington Beach. It is located in Orange County, California. As of 2022, the Census reports a population of 194,310, making it the fourth most populous city in Orange County. The Pacific Ocean, Seal Beach, Chica Basin State Marine Conservation Area, Fountain Valley, and Westminster are boarding at Huntington Beach. Auto accidents are common throughout the city.
If you have been in a collision, you must discuss your situation with a Huntington Beach auto accident lawyer from Arash Law, founded by famous attorney Arash Khorsandi, Esq. Our consultations are free of charge with no obligation to sign!
The most attractive features of Huntington Beach are the mild climate, excellent surfing, and beach culture. Most notable is the 9.5-mile stretch of sandy beach. It is a prime surfing location and beach town near the Pacific coast and has garnered the nickname "Surf City." Living in Huntington Beach seems like a paradise, especially with Dog Beach and Huntington Pier. However, with so many attractive features, there is a probability that you'll be in an auto accident.
People suffered injuries or were killed daily in Huntington Beach auto accidents on roads, highways, and freeways. These crashes are the most common cause of injuries in California and nationwide. About 50 of every 100,000 California residents suffer an injury or are killed annually in auto collisions. Collisions cause significant emotional, physical, and financial tolls on victims and their loved ones.
You never expect to face significant financial burdens and medical problems from an auto accident. Unfortunately, auto collisions are not uncommon. Auto accident victims are unsure what to do next or where to turn. Other victims believe that hiring a Huntington Beach auto accident lawyer is expensive. Your best option is to speak with a automobile accident lawyer. Arash Law in Huntington Beach, led by Arash Khorsandi, Esq., offers no win-no fee, so we can work on getting you fair compensation.
Being in an auto accident in Huntington Beach can result in property damage and severe injuries. You will have other economic losses. Injury victims must understand their legal rights and options during this challenging time. It is a confusing time, but a Huntington Beach auto accident lawyer will provide information on legal recourse available.
Arash Law strives to provide clients with as much legal information as possible. We want our potential clients to make informed decisions about their future. With decades of experience in personal injury law, our lawyers have helped thousands of clients get secure and fair compensation after a collision.
It is a stressful time after an auto accident, and we can help ease that stress. While you focus on moving on from this collision, we offer legal help and guidance. Contact us at (888) 488-1391 to schedule an initial consultation.
Settlement in a motor vehicle accident; client suffered internal injuries
– 
JUDD ROSS ALLEN
Huntington Beach Auto Accident Statistics
Huntington Beach is beautiful but also one of the busiest areas in Orange County. Metropolitan areas have the inherent risk of injury in traffic accidents. With more residents, there are more vehicles and, therefore, a higher risk of auto accidents on Huntington Beach roads. The California Highway Patrol reports 10 deaths and over 1,000 injuries yearly in Huntington Beach.
Additional statistics include:
44 pedestrians injured in auto collisions
One bicyclist death
82 bicyclist injuries
48 motorcycle accidents injuries
Three alcohol-related accident deaths
110 drunk driving injuries
Most of these collisions are from drivers' failures to act reasonably while driving. Many drivers are aggressive, under the influence, distracted, and more when operating a vehicle. Their actions put others at risk of injury and death.
According to the Huntington Beach Police Department, auto accident fatalities were low in 2017. That is in comparison to other highly populated cities in Orange County. There were six reported auto accident deaths in Huntington Beach. There were nine vehicles involved in these fatal accidents. Three deaths were a direct result of an intoxicated motorist.
While death is a potential outcome of an auto accident, so are injuries. Some injuries are reported at the scene. Others are reported a few days later, when the person sees a medical professional. There is a reasonable expectation that 80 percent of all auto accidents in Huntington Beach will result in an injury.
Auto Accidents Involving Drugs or Alcohol
Alcohol and drugs are dangerous, especially when operating a vehicle. It is common knowledge that alcohol and drugs affect a person's cognitive functions. It also impacts their coordination and vision. Even with this knowledge, impaired driving is a significant problem in Huntington Beach. DUIs have increased by 30 percent over the last five years. Overall, 11 percent of all traffic accidents involve driving under the influence of drugs or alcohol.
If you are involved in an auto accident where the other motorist is under the influence, you must speak with a Huntington Beach auto accident lawyer. When drugs or alcohol are involved, it can complicate your legal matters further and lead to criminal convictions.

Emperatriz Ayala
My husband had an accident 2 years ago, a 85 years old man hit him, the Arash law group works very well on my husband case that took 9 month and he won the case and my husband was happy with the results. A year later I got into an accident as well and I'm still waiting in my case is almost resolving and it's 9 months already. This people knows the law and they do their job right to help you out in getting the most for you to fight on your behalf. I strongly recommend the Arash Law firm they do things right in a efficient and professional manner.

Chris Zavala
Had a great experience with all the people at Arash law. Long story short was in a bad car accident. It was overwhelming and the whole process was a lot, but they kept me in the loop. They answered all my questions and gave me great advice. Couldn't be any happier. Would definitely recommend anyone looking for a personal injury lawyer. They'll guide you through the whole process!

Jill Smith
Having Arash Law handle my auto accident was the best decision I could have made. Everyone I interacted with was kind, professional and detail oriented. I am extremely happy with the outcome and would recommend them highly.

Joseph R. Porter
From start to finish, Arash Law firm is there every step of the way with close, constant, personal contact and attention. I never knew a Law firm could actually care so much for me as a person and what I was personally going through as well as the settlement I was going to recieve once my case was finally completed. Thank you to everyone at Arash Law for your ongoing support and communication. You are the ONLY firm I will ever recommend to someone who is need of a great attorny.

Monica Parra
I had an excellent experience with Arash Law. I will definitely recommend to my family and friends. I interviewed a few firms before deciding to work with Arash Law. What made my experience excellent was (i.e. head attorney being accessible to talk to and he answered all my questions and concerns, sensitive and thorough personel who completed in home intake & follow up process, being connected immediately to quality Physicians who addressed my injuries and recovery process, clear contract-read throughly to ensure its something you can commit to). Being in a car accident is a traumatic experience and I had a sense of peace knowing Arash Firm was walking with me throughout the whole process. Thank you Arash Firm for all your hard work and help. I am so grateful and appreciative for you all! 🙏 With Gratitude, Monica Parra
Licensed Drivers in Orange County
There are two million licensed drivers in Orange County. There are many more statewide. Most of these drivers have a traditional driver's license. More than 50,000 drivers have a commercial truck or motorcycle license. You will likely see many different vehicles and drivers as you travel through Huntington Beach.
Auto collisions can happen at any intersection. However, some are more dangerous than others. Brookhurst Street and Adams Avenue are among the most hazardous intersections in Huntington Beach. Other dangerous roads in Huntington Beach include:
Ellis Ave. and Newland St.
Goldenwest St. and Heil Ave.
Magnolia St. and Yorktown Ave.
Adams Ave. and Bushard St.
Gothard St. and Heil Ave.
Mcfadden Ave. and Springdale St.
Gothard St. and Talbert Ave.
Edwards St. and Heil Ave.
Garfield Ave. and Magnolia St.
Brookhurst St. and Hamilton Ave.
Newland St. and Slater Ave.
Huntington Beach is beautiful, but not everywhere is safe. If you have been in a collision at one of these dangerous intersections, you must get legal assistance from our Huntington Beach auto accident lawyers.
Why Choose Arash Law for an Auto Accident Claim in Huntington Beach
After an accident, property damage is the least of your concerns. You are now facing medical appointments, time off work, and financial struggles. You are also dealing with filing an insurance claim to get reimbursement for your expenses. These situations are also traumatic and can take victims time to recover from. Arash Khorsandi, Esq., and the team he leads at Arash Law, will put our decades of experience to work to get you the maximum compensation possible.
Our legal team will carefully review your claim. We will determine which party or parties are responsible for your damages. This process can be easier in some cases than others. Through our decades of experience, we can identify potential recovery that many other firms dismiss or overlook. We are also familiar with the local court system. That familiarity helps to ensure no procedural or administrative issues delay your claim.
Arash Law, headed by Arash Khorsandi, Esq., works on a contingency fee basis. This policy means that our Huntington Beach auto accident lawyers will only get a payment if they win your case. If they don't win, then you do not pay. Our personal injury lawyers will take a pre-agreed-upon percentage when a settlement is reached.
As we said, there are expenses that you incur that many personal injury firms will overlook. For example, you can get reimbursement for rental auto service and out-of-pocket expenses. There can be many losses to review and include in your claim. You need legal experts to calculate your losses.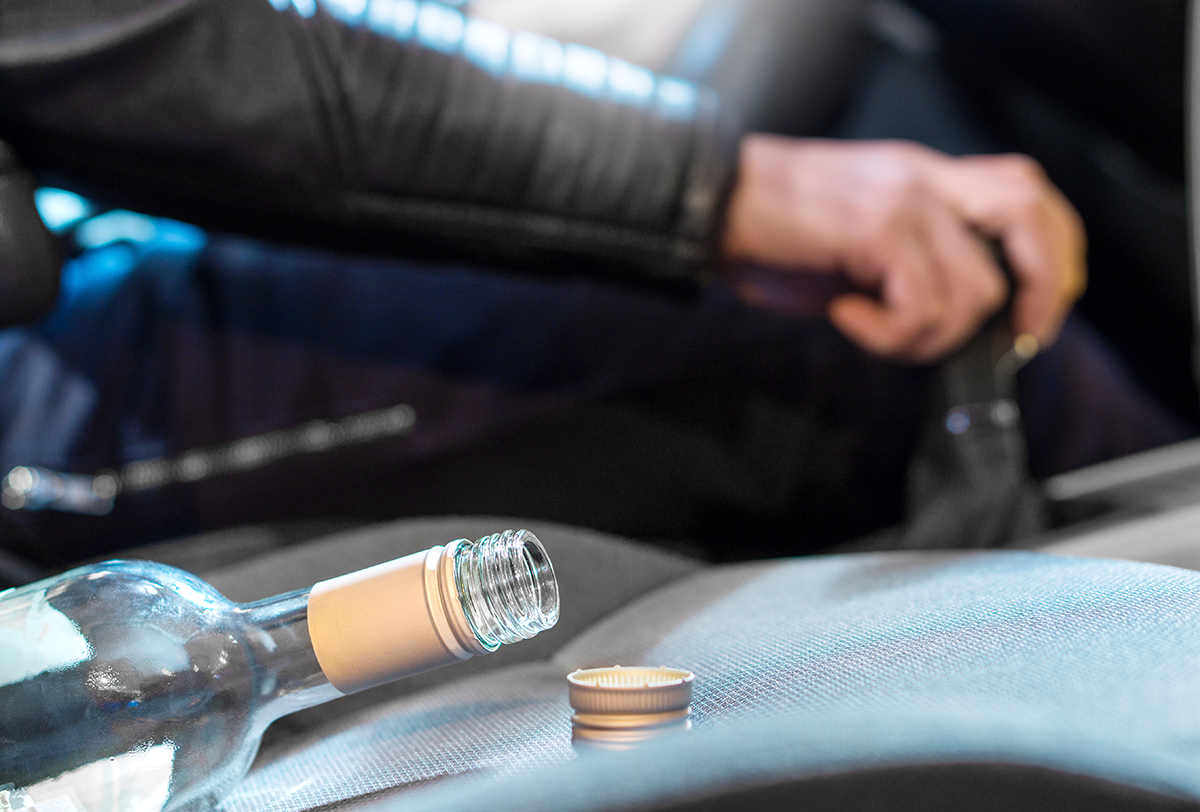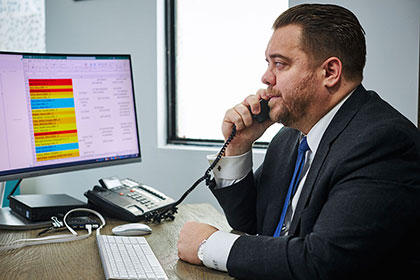 How Can a Huntington Beach Lawyer Help?
Most auto collisions are due to motorists' failure to exercise reasonable care. This failure often leads to significant injuries and substantial economic losses. Legal action is necessary for managing the hardships that come from these collisions. The primary issue that a Huntington Beach auto accident lawyer can help with is determining your best legal path forward.
A Huntington Beach auto accident attorney will be an asset when liability is unclear. We can help you secure evidence that proves liability. When necessary, we will obtain expert witness and eyewitness testimonies. These and other processes will help establish liability and win your case. We have handled a large number of auto accident claims for Huntington Beach clients.
Arash Law, under the direction of Arash Khorsandi, Esq., will put our experience in personal injury law and auto accidents to use when we represent your best interests. Specifically, we offer assistance with:
Recovering relevant evidence to prove liability in a Huntington Beach auto accident case. Evidence can include eyewitness statements, accident reports, photos, and video surveillance.
Obtaining and reviewing relevant insurance policies for all parties involved. These policies help us determine where to recover compensation from.
Negotiating with the parties involved, such as the insurance carrier or at-fault parties. We will continue negotiations to avoid going to trial.
Preparing your claim for trial and doing what it takes to garner total compensation for your losses.
Learn more about our firm and how we can assist you by calling and scheduling an initial consultation with a Huntington Beach auto accident lawyer you can trust.
Establishing Fault for a Huntington Beach Auto Accident Claim
A vast majority of personal injury claims involve auto accidents. Nationwide, people have a duty to drive reasonably and safely. They must adhere to all posted traffic signs and signals. Drivers should refrain from driving under the influence or recklessly. When they do, it puts everyone at severe risk. These drivers must face financial and legal consequences for their actions.
Sometimes they can face criminal prosecution. Step one in the personal injury claims process is identifying the responsible party for your auto accident. You and your Huntington Beach personal injury lawyer must work together to prove fault. This process involves pulling traffic camera footage, cell phone records, and more that works in your favor.
Another essential step is filing a personal injury claim. Within that process, we must determine the extent of your injuries and case worth. It takes a professional to calculate your expenses accurately. Once you determine the at-fault party and calculate your losses, you have the foundation of your claim.
California allows victims to seek pain and suffer damages along with other losses, such as:
Property damage
Medical expenses
Lost income
You will get a more in-depth evaluation of your losses once you speak to a Huntington Beach auto accident lawyer from Arash Law, managed by Arash Khorsandi, Esq.
Evidence to Prove Negligence in Your Huntington Beach Auto Accident
The legal definition of negligence is an entity failing to perform its reasonable duty of care, resulting in another entity suffering severe physical, emotional, and property damages. When negligence is proven, California requires that the at-fault party compensate the injury victim for the damages they incurred.
An injured individual must prove three elements of negligence for a successful claim:
The negligent party had a duty to the injured person.
The negligent driver breached their duty.
The breach caused severe injuries to the victim.
While it sounds like a straightforward process, you have the burden of proof. Which means you must prove every element with evidence. Some common examples of auto accident negligence are:
Exceeding the speed limit
Being intoxicated while driving
Not adhering to traffic signs and signals
Negligence is a vital aspect of Huntington Beach auto accidents. Do not take on these challenges independently. Work with a Huntington Beach auto accident lawyer.
Most Common Auto Accident Claims in Huntington Beach
Collisions happen daily for many reasons. It takes a one-second error to change someone's life permanently. The first question many people ask is how did the collision happen? Here are the most common types of auto accident claims our Huntington Beach auto accident lawyer encounters:
Moving violations – These violations occur when a driver fails to drive reasonably according to the law. Speeding, failing to signal, and failing to stop at a stop sign or red light are all moving violations.
Driving under the influence – Being under the influence of drugs and alcohol increases the risk of people being in accidents. Drivers will face civil and criminal penalties. Some of those penalties involve license suspension, fines, and jail time.
Distracted driving – California has zero tolerance for cell phone use behind the wheel. If a driver has a situation where they must use their cell phone, they must use a hands-free attachment. These attachments allow them to keep control of the vehicle.
Mechanical failures – Drivers should stay current with vehicle maintenance, which can cause an accident. A mechanical failure is often due to the manufacturer who creates or sells the defective part. The party responsible for the mechanical failure will face liability for expenses they cause.
Fatigue – Driving while tired has the same effect as driving intoxicated. Drivers who fall asleep at the wheel or are too groggy to see what's in front of them can cause severe injuries to those around them.
Inclement weather – If there is snow, rain, or another hazardous weather condition, it is a driver's responsibility to adjust their driving. Doing so can mean slowing down below posted speeds or turning on their headlight during low visibility. Failure to adjust can cause a collision.
Poor road conditions – Construction, potholes, and broken lights are common hazardous road conditions you can encounter in Huntington Beach. When these conditions are present, the local government is responsible for fixing them. They must be held liable for their contribution to your accident when they do not maintain the road.
These are a few examples of actions leading to auto accident claims. There are many others. Many times liability will fall onto more than one party. Since California has pure comparative negligence laws, that means the plaintiff can recover damages in a civil claim even if they are partially at fault. It also means you can seek compensation from multiple parties.
5 Common Huntington Beach Auto Accident Injuries
Proving your injuries is another critical factor in your Huntington Beach auto accident claim. You will have many losses stemming from this accident. The majority of your claim will depend on the injuries you suffer. In high-impact collisions, victims are taken from the scene to be evaluated by medical professionals. In minor collisions, it is encouraged but not required. Our Huntington Beach auto accident lawyers believe that seeking medical attention after every type of accident is necessary.
Our car accident lawyers in Huntington Beach have extensive experience handling injury cases. We can help with minor or severe injuries. Here are a few examples of injuries some of our clients have suffered after a Huntington Beach auto accident:
Whiplash – This injury is highly probable and also highly challenged in insurance claims. Whiplash occurs when there is a sudden back-and-forth jerking motion of the head. Symptoms are often delayed and can include dizziness, nausea, numbness, and blurred vision. You must seek medical attention immediately after a collision to diagnose and document your injury. Since the insurance company highly challenges it, prompt attention is vital.
Broken bones – Vehicle occupants can be thrown about in an accident, striking other objects. That can lead to multiple broken bones or fractures. These breaks can take months to heal and require ongoing physical therapy for maximum medical improvement. Most often, broken bones happen in the hips, ribs, pelvic bones, clavicle, arms, and legs. If the break is severe, it can lead to partial or complete paralysis.
Head injuries – The head is susceptible to injury, meaning multiple areas can suffer damage. You can suffer a closed head injury like a concussion. Another outcome is an open head wound like a linear skull fracture. Traumatic brain injuries are life-altering and life-threatening in many instances. Without medical attention, the injury will get worse over time. According to the Bangor Daily News, 13.5 million Americans suffer from brain injuries.
Herniated or bulging discs – Aside from your head, your spine is another sensitive part of your body. You can suffer many spinal injuries, but the most common is bulging or herniated discs. Bulging discs are typically considered minor. However, a herniated disc is severe and can rupture a significant part of your spine. If you have a debilitating herniation, you will need diagnostic imaging, physical therapy, spinal injections, and possible surgery.
Sprains – A sprain happens when there is stretching or tearing of ligaments. A ligament sprain is rated from grade one to three. The physical recovery will depend on the severity of the damage. It can take anywhere from three to six weeks to heal a sprain.
While those are the top five, there are many other injuries you can suffer in an auto accident in Huntington Beach.
Other car accident injuries include:
Burn injuries
Post-traumatic stress disorder
Crush injuries
Amputations
Soft tissue damage
Internal bleeding
Internal organ damage
Lacerations or puncture wounds
Facet joint syndrome
Fractures
Cuts or scratches
Bleeding
Wrongful death
According to the California Office of Traffic Safety, 272,000 traffic collision injuries occurred during their latest reporting year. Injuries are common after collisions. Worsening the situation is the fact that you must prove the injury resulted from the crash and not the cause of something else.
Financial Damages You Can Recover After an Auto Accident
Victims often ask how much they will get when they file an insurance claim. There is no standard amount that every client will recover after a collision. Your compensation amount will depend on various factors. The majority of the claim will depend on your medical costs and future prognosis. Your vehicle damage is another significant factor in calculating your claim.
Any time away from work, transportation costs, rental vehicles, and out-of-pocket expenses also contribute to your claim. Getting your car towed is another expense you can incur. Arash Law has decades of experience uncovering other losses that victims suffer in these cases.
Insurance companies will manipulate you into settling quickly. They use the pretense that they care and want to help you. In reality, they are only helping themselves. Their goal is to maintain their bottom line. They cannot do that if they pay out valid insurance claims. Many insurance adjusters will not budge unless pinned against the wall by reputable Huntington Beach auto accident lawyers.
We will thwart the insurance company's actions by providing evidence of your losses and an accurate calculation. There are several types of financial recovery you can pursue, such as:
Special damages – These are tangible expenses you incur from your collision. We will calculate these losses by tabulating your bills, pay stubs, proof of self-employment income, surgery expenses, receipts, and auto repairs. This category is all-encompassing and covers many areas.


Medical expenses – These expenses are included in special damages, but they are very extensive. Your initial medical treatment, follow-up appointments, and ongoing care are all tabulated under medical expenses. Our Huntington Beach auto accident lawyers help victims recover medical costs, such as:
Chiropractic care
Mental health services
Prescription drug costs
Physical therapy
Hospitalizations
Surgeries and invasive treatments
Massage therapy
Medical devices
Lost income – Your job is the first place you will experience financial burdens. You will take time off the day of the accident and for follow-up appointments and procedures. Some victims cannot return to work for extended periods. Other victims can never return to work. Lost income can bankrupt families. When you have lost income to consider, that is also detrimental to your financial future. We will work diligently to calculate and recover these losses. We understand how vital they are to your life.
Property damage – Reimbursement for vehicle repairs or to purchase a replacement. It also includes payment for personal effects that were damaged during the collisions, including clothing, laptops, cell phones, shoes, etc.
Pain and mental anguish – The physical and financial impact a collision can have on you is only the beginning. There is also the mental anguish that an accident has on victims. Some damages we can seek include:
Pain and suffering
Emotional distress
Loss of enjoyment of life
Psychological care
While these are some of the most common types of compensation we will seek, they do not all apply to your case. Others can be relevant but are not listed here. 
Negotiating Auto Accident Settlements
Once our record-setting auto accident lawyers in Huntington Beach calculate your total losses, it is time to negotiate with the insurance company. We will work to compensate you for the losses you suffered during the auto accident. That means using our negotiation skills with the insurance company.
Insurance company negotiations will begin with filing forms and other paperwork. We will see the case through from the initial filing to trial and appeals. Our experience with local courts gives us the upper hand during negotiations. The goal is to settle out of court for the maximum amount possible. However, we are not scared to go all the way if it means getting you a better financial outcome.
Start your claim by speaking with a Huntington Beach auto accident lawyer today. We will discuss the challenges you might face along the way during an initial consultation. We can also estimate your case worth, but it will require a deeper investigation for an accurate assessment. In addition, we will also discuss our fees. Our consultations are free, and you will not pay for anything until we settle your claim favorably.
What Do I Do After an Auto Collision in Huntington Beach?
If you are reading this, you have likely already been in an auto accident. You can review these tips and see if you already took steps to protect yourself. If you have not, you will learn what to do after a collision. The most important and first thing you must do is check on vehicle's occupants and call 911.
If someone suffers a severe injury, do not move them. You must wait for emergency personnel to get to the scene and assess them. Moving an injured victim can hurt them further or cause their death. Once the emergency staff is summoned, and only if it is safe to do so, gather evidence.
Gathering evidence is an essential step that can determine the future of your claim. It is sad to think that the moments after a collision will also determine the strength of your case. If possible, you should take pictures of the scene, surrounding buildings, vehicles, and traffic signs to get the driver's insurance, contact, and vehicle information. All of this evidence will help your Huntington Beach auto accident lawyer prove to the insurance company that you deserve compensation for the collision.
Once all victims have been transported to the hospital, you will have a few other steps to take to protect yourself. You must take these steps as quickly as you can:
File a Huntington Beach auto accident claim – You are legally required to inform your insurance company that you were in an auto accident. They will likely ask for a recorded statement, but you should refuse to give one without legal representation. They will assign you a claim number and a specialist to handle the process. The insurance representative will then reach out to the at-fault party's insurance company and begin negotiating.
Speak to an auto accident lawyer in Huntington Beach – The insurance company will want to handle the case in-house to pay you less. They do not want you to work with a car accident lawyer, but you should. Not only is your insurance company working against you, but so is the at-fault driver. Even if you do not hire a lawyer immediately, do so as soon as you receive pushback from either insurance company.
Negotiating with the insurance company is difficult, but Arash Law, led by Arash Khorsandi, Esq., has decades of experience doing just that. We will take all necessary actions to move your claim along and get you the compensation you deserve.
Other Actions Involved in Auto Accident Claims Process
While we mentioned a few basic steps in the claims process, several others exist. The insurance adjuster will conduct an investigation into the damage that happened in your collision. They will review police reports and witness statements. When they complete their investigation, they will then initiate an offer.
The insurance adjuster's first offer is usually the lowest. If you are handling your claim independently, you might feel it is far too low for your damages. You are likely correct. When the adjuster gives you a low offer, you can ask for more through a demand letter. Our Huntington Beach auto accident lawyer will craft a demand letter that hits all the right marks. Within the letter, we will include the amount you are requesting. It will also include other details of your case.
If the demand letter is denied, then a lawsuit must be filed. Under California statutes, you will have two years from the accident date to file a lawsuit. When the two-year window closes, you lose your ability to recover reimbursement for your accident claim. This deadline applies to civil actions, not insurance claims. You must file an insurance claim per the insurer's deadlines. Failure to report to the insurance company can result in a claim denial.
Upon entering the litigation phase of your auto accident claim, you will face many other issues. Since this is a civil lawsuit, discovery will commence. From the discovery findings, you will then negotiate with the insurance company. These actions will continue until mediation becomes necessary. A trial is the next step if you do not resolve your claim during mediation.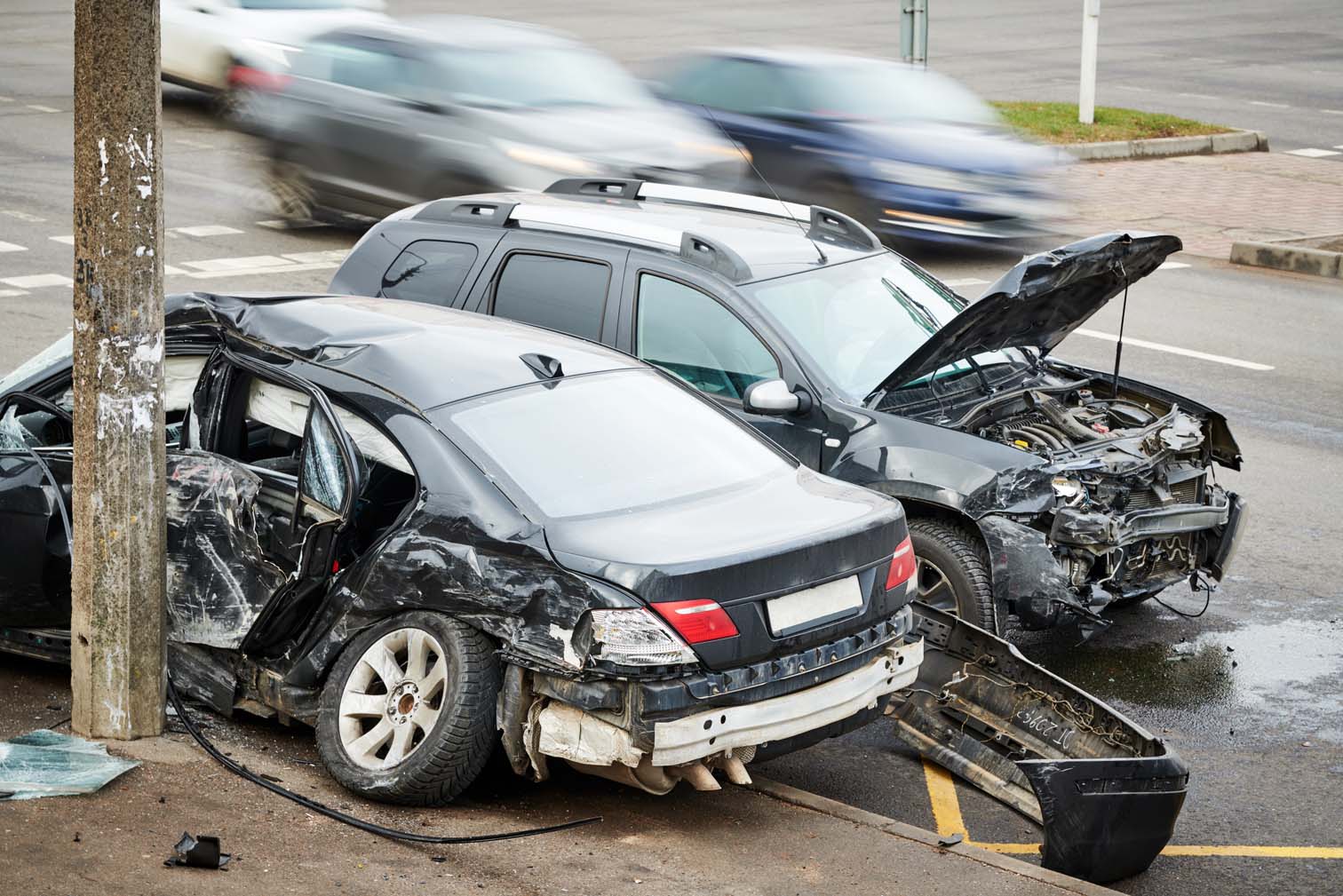 Cuevas v. Salinas Farm Labor Contractor (settled on 2/22/2022) – Settlement involving a woman working as a fruit packer when her hair was caught in a running conveyor belt resulting in severe trauma to her head and scalp, traumatic brain injury, and skull fracture. In addition to this, Arash Law obtained a $14 million settlement on behalf of the client against a 3rd party.
– 
TINA ESHGHIEH
California Motorists Laws
The personal injury claim process is complex. There are many laws regarding safe operations and duties that drivers have. All of these factors must be considered during your accident claim. In the aftermath of an auto accident, it can be challenging to grasp how these laws impact your claim. A Huntington Beach auto accident lawyer will explain your rights and how the laws apply. We will evaluate your circumstances during a free case review.
The General Rules of the Road in California
Distractions, failure to follow road rules, and road rage are common causes of vehicle collisions in Huntington Beach. All motorists must be aware of and follow the general traffic laws. Their failure can lead to an accident. Proving their failure can help in your case. Some general traffic laws include:
Drivers must have valid driver's licenses and insurance and drive a registered vehicle.
Obey posted speed limits and other signage.
Drive safely in all weather conditions.
Yield to oncoming vehicles.
Refrain from following too closely.
Avoid distractions like cell phone use and tending to children while driving.
Auto Accident Reporting Rules
The police will file an accident report under certain conditions. For minor accidents, they can give you a choice. Sometimes people choose not to report minor collisions. There are state reporting laws regarding your options and the insurance company. As a rule of thumb, report the collision to your insurer within a few days. If the police do not file a report, you are responsible for filing with the local DMV or police department.
Reporting Accidents to the DMV
You must report your auto accident to the local DMV within ten days of the crash. This deadline applies to collisions involving property damage, injuries, or death. During these ten days, you can speak to a Huntington Beach auto accident lawyer to handle these and other reporting processes.
Reports to Law Enforcement
Motorists involved in accidents, even hit-and-runs, must make a written police report to the California Highway Patrol or a local precinct. Injuries and fatalities must be reported within 24 hours of the collision. This deadline is especially difficult for injured survivors who are hospitalized or left without transportation. Our Huntington Beach auto accident lawyers will handle this process for you.
California Auto Insurance Laws
Aside from reporting deadlines, you must also consider auto insurance requirements. Insurance laws are vital to the success of your injury claim. Drivers must meet state minimums for insurance and maintain an active policy. Failure to adhere to these laws can lead to tickets, fines, and license suspension. Not having the state minimums during a collision can also prevent you from pursuing pain and suffering damages. 
Insurance companies have responsibilities to offer certain provisions and inform drivers of any benefits their coverage has. While there are minimums, you must consider higher policy limits depending on your circumstances. The minimum is determined by the state, not by your needs. Not having enough insurance coverage means paying for accident expenses out of pocket.
As we mentioned, there are insurance minimums you must have to comply with the state. Motorists must have insurance that covers $15,000 for the injury or death of one person. They must also have $30,000 for injury or death for more than one victim. Property damage minimums are $5,000. Commercial drivers must have higher commercial insurance policies.
If these limits sound low, it is because they are. Imagine losing a loved one, and the insurance company offers you $15,000 for your loved one's life. Your loved one was worth more than that. If the at-fault driver only carries the minimum insurance coverage, you will have options. You have your insurance policy and other legal recourse available. Discuss your options with a Huntington Beach auto accident lawyer.
Uninsured and Underinsured Motorist Claims
The insurance company will offer various provisions you can add to your policy to benefit you during a collision. One provision they will provide that you can only opt for when purchasing your initial policy is uninsured or underinsured motorist coverage. They will also offer you the state minimum and higher limits for your convenience.
Uninsured and underinsured coverage will apply when the other driver is uninsured or lacks insurance to cover your losses. It will cover the difference, so you can get the compensation you need for your losses. These provisions are beneficial when you want to avoid a lawsuit, and your claim can resolve without much legal process.
Another option is underinsured motorists' property damage. Similar to the other policy provisions, this damage covers property damage differences, which can help pay for vehicle repairs, lost items, and more. Together, all three policy provisions can help when a driver leaves the scene. You can also add Med-Pay, comprehensive coverage, liability insurance, collision insurance, and theft protection. It is up to you whether these provisions are beneficial.
Accessing these coverages can be challenging. The insurance company wants to save money. They do not care that you pay for these services monthly. They will forget to tell you about your payment options or make you submit extensive documents to prove that you need to access these coverages. Our Huntington Beach auto accident lawyer can help you tap into your entire policy and get the assistance you need.
Third-Party Payment Options for Accidents
Many drivers find themselves in a unique situation when a third party is responsible for the collision. The third party might be a government agency or product manufacturer, among others. Government agencies are usually responsible when a dangerous roadway, like a sinkhole, contributes to a collision. It can also be held liable if stop lights are malfunctioning. These claims are incredibly complex and have shorter filing deadlines.
When a product manufacturer creates and sells a defective product, it can lead to a collision. Faulty brakes, tires, or steering can all cause a driver to lose control of their vehicle. If the auto manufacturer is responsible in part or whole, they must pay you for your losses. You can get payment from third parties in tandem with the at-fault party's insurance company. The process will be more complex, but our Huntington Beach auto accident lawyers are here to help you through this process.
Find Reliable Huntington Beach Auto Accident Lawyers Today
Arash Law understands how difficult the circumstances become for innocent drivers. The responsibility falls on you and not the at-fault driver. Many times they walk away without any injuries making you feel worse about your path forward. Our Huntington Beach auto accident lawyers believe these negligent parties must be held responsible for their actions.
We are here to help with your insurance claim or personal injury lawsuit. When you need help after a collision, contact Arash Law and the team led by Arash Khorsandi, Esq. to schedule a free case review.
If you've been injured in a car wreck in Huntington Beach, we are here to help. We'll come to you anytime, anywhere. We also cover nearby areas, including Costa Mesa, Newport Beach, Long Beach, Irvine, Garden Grove, and the entire Orange County and beyond.