Our Laguna Beach Injury Law Firm

Doesn't Just Win,


We Win Big!
You May Be Entitled to Compensation

Serious Injuries Arise from Catastrophic Accidents. Beyond physical recovery, the emotional and financial hardships can be daunting. Finding the path to rightful compensation is essential, and our Laguna Beach personal injury law firm, led by Arash Khorsandi, Esq., at Arash Law, is here to guide you. Contact us at (888) 488-1391 for a comprehensive and free consultation.
The burden can be difficult to handle when injuries are inflicted due to another's negligence. However, you may be entitled to compensation for various losses, including lost income, mounting medical expenses, and the emotional distress endured. The skilled Laguna Beach personal injury attorneys at Arash Law possess the legal expertise and resources necessary to advocate for the maximum settlement or verdict you deserve.
We understand that the journey after an accident can be overwhelming. That's why we offer a free initial consultation with one of our highly skilled Laguna Beach personal injury lawyers. When you choose us, you're selecting a team committed to protecting your rights and securing the best possible resolution for your case. Contact us to take the first step toward justice, and let's discuss your rights and potential claim.
Mild Traumatic Brain Injury
December 2016: $22M+ verdict in a mild traumatic brain injury case. The entire details of the case can be found in the public record filings by the defendant entity that sued its defense
– 
BRIAN BEECHER
IF YES, You may be able to recover financial compensation. TELL US MORE: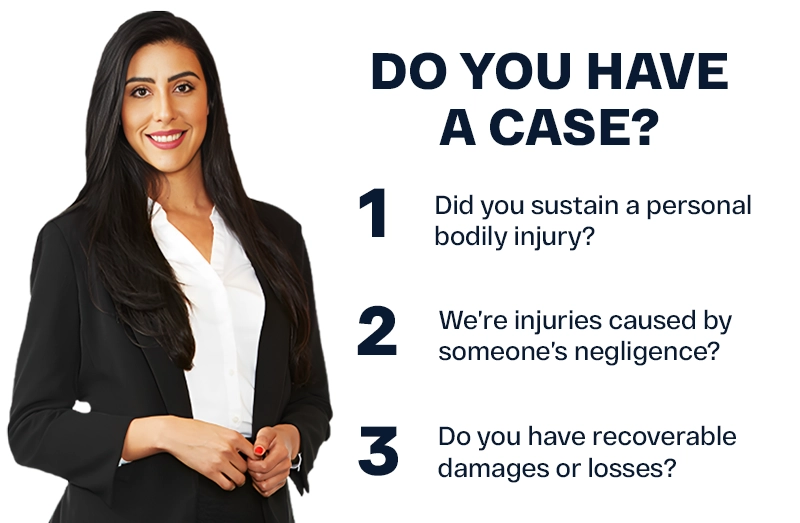 IF YES

, You may be able to recover financial compensation.

TELL US MORE:
Why Do I Need to Hire a Laguna Beach Personal Injury Lawyer?
A personal injury claim may technically be handled on your own, but if the ramifications of the incident are significant, it would be extremely difficult for you to handle such a case yourself. It is possible for your personal injury to result in severe physical injuries as well as substantial economic damage that strains the household. If you are already faced with an overwhelming situation, do not try to handle it alone; rather, choose our Laguna Beach personal injury law firm to represent you.
Your lawyer can handle your personal injury claim on your behalf and reveal potential compensation avenues that you might not have otherwise discovered. In addition to increasing your chances of winning your personal injury claim, an attorney can also increase the amount of compensation you ultimately receive from the defendant. Your Laguna Beach personal injury lawyers play a significant role in determining the outcome of your case.
Personal Injury Cases Expertly Handled by Our Laguna Beach Law Firm
While many personal injuries stem from various accidents, our Laguna Beach personal injury law firm is proficient in handling a wide range of cases that result in serious harm. Some of the cases we are equipped to handle include:
Hit-and-Run Incidents
Scooter Accidents
Premises Liability Accidents
Construction Accidents
Slip-and-Fall Incidents
Medical Malpractice
Dog Bites
Fires
Boating Accidents
Product Liability Cases
Wrongful Death Claims
Whether you've been in an accident, suffered an injury, or faced a challenging situation, your immediate priority is seeking medical attention. After that, you'll require the assistance of a lawyer to guide you through your claims and lawsuits. Arash Law has steadfastly advocated for our local community, securing substantial settlements for those in need for over decades. When you're seeking top-tier legal support, don't hesitate to reach out to our Laguna Beach personal injury lawyers for dedicated representation during these challenging times.
Truck Accident Settlement
A top rated and large delivery truck company rear ended our client on the freeway. Our client was a middle aged woman who suffered neck and back injuries. The defense tried to blame it on her weight and pre-existing conditions. Eventually, we were able to resolve the matter at mediation, before going to trial.
Truck Accident Settlement
A top rated and large delivery truck company rear ended our client on the freeway. Our client was a middle aged woman who suffered neck and back injuries. The defense tried to blame it on her weight and pre-existing conditions. Eventually, we were able to resolve the matter at mediation, before going to trial.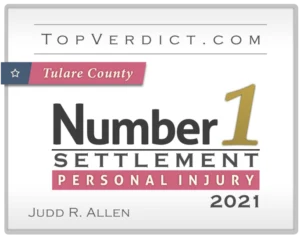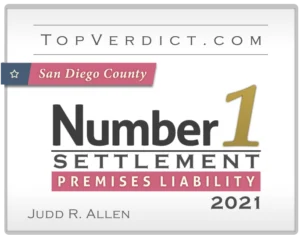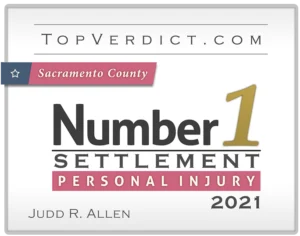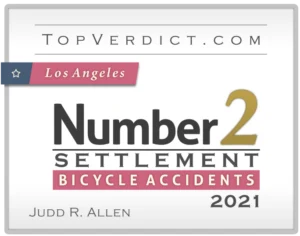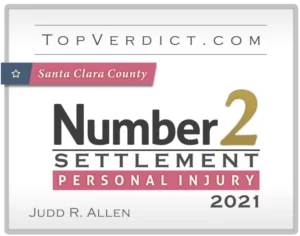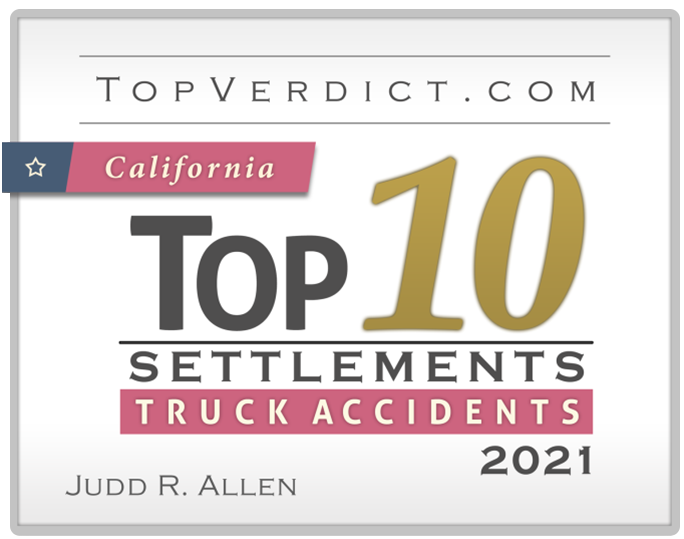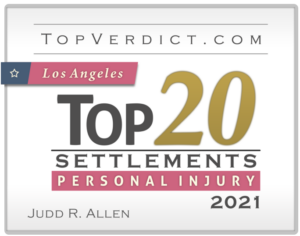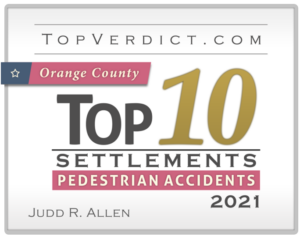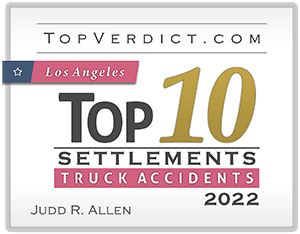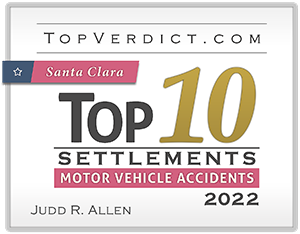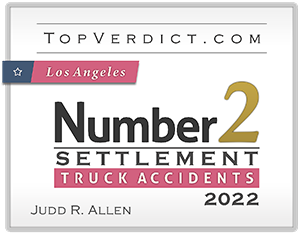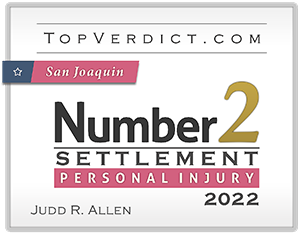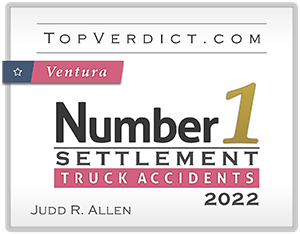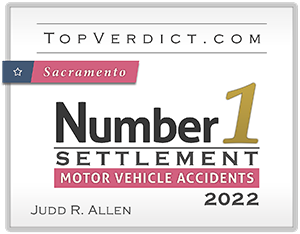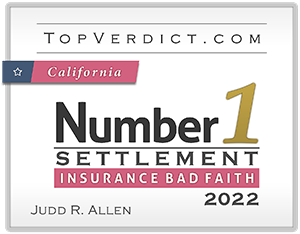 What Types of Compensation Am I Eligible For?
A person who caused your injuries may have to compensate you for any accident-related losses you suffered, including financial, personal, and emotional damages.
Medical costs, as well as future medical costs for your injuries
Loss of income or wages
Loss of future earning capacity
Repair or replacement costs for property damage
Emotional distress and mental anguish
Pain and suffering
Permanent disfigurement or scarring
Loss of enjoyment or quality of life
Loss of consortium (compensation sought in wrongful death lawsuits filed by spouses for their loss of personal relationship)
When you file a personal injury lawsuit, with the assistance of our Laguna Beach personal injury law firm, you can not only obtain compensation for your injuries, but you may also receive significant punitive damages. In order to receive punitive damages, you must prove that the person who injured you committed intentional misconduct or was grossly negligent.
What Steps Should Laguna Beach Residents Take After Sustaining an Injury in an Accident?
A serious accident can devastate a person's life in an instant. Knowing what to do after an accident in Laguna Beach is essential. Discover the reasons why choosing our Laguna Beach personal injury law firm is the best move for you.
Stay Calm: In the aftermath of an accident, maintaining a sense of composure is paramount. Take a few deep breaths and strive to keep your emotions in check. This will enable you to think clearly and respond effectively to the situation.
Check for Injuries: Prioritize the safety and well-being of yourself and your passengers. Conduct a quick but thorough assessment of everyone involved in the accident. If you discover any injuries, whether minor or severe, immediately dial emergency services for medical assistance.
Move to Safety: If it's safe to do so and your vehicle is still operational, consider moving it away from the flow of traffic. Relocating to a safer spot, such as the shoulder of the road or a nearby parking lot, can help prevent further accidents or injuries.
Call the Police: Regardless of the accident's severity, it's advisable to contact the local authorities and report the incident. This is especially crucial if there are injuries, significant vehicle damage, or disputes regarding fault. The police will arrive to assess the situation and create an official accident report.
Gather Information: Exchange vital information with all parties involved. This should include names, contact numbers, addresses, and insurance details. This information will facilitate the claims process and any necessary legal proceedings.
Document the Accident: In the age of smartphones, capturing the scene with photographs or videos has become increasingly accessible. Take pictures of the accident site, vehicle damage, road conditions, and any relevant road signs or signals. These visual records can be valuable evidence for insurance claims and legal matters.
File an Accident Report: Depending on your location and the nature of the accident, you may be required to file an accident report with the appropriate authorities. This step ensures that the incident is officially documented and can be referenced in the future if necessary.
Notify Your Insurance Company: Promptly contact your insurance provider and provide them with precise details about the accident. They will guide you through the claims process and advise you on the subsequent steps you need to take to resolve the situation efficiently.
Seek Medical Attention: Even if you believe you haven't sustained any immediate injuries, seeking medical evaluation after an accident is advisable. Some injuries, such as whiplash or internal trauma, may not manifest symptoms right away. A medical assessment can identify any hidden injuries and initiate appropriate treatment.
Keep Records: Organize and maintain meticulous records related to the accident. This should include medical reports, repair bills, insurance company correspondence, and other relevant documentation. These records serve as a vital resource in the event of disputes, claims, or legal proceedings, ensuring that you have a comprehensive account of the incident.
Consult an attorney: Contact experienced personal injury attorneys like the Laguna Beach personal injury law firm. These attorneys specialize in advocating for accident victims and can provide invaluable assistance during the challenging times that often follow an accident.
When accidents strike, experience matters. Laguna Beach personal injury lawyers bring decades of experience to your side. Their proven track record means you are not just hiring lawyers but securing a dedicated ally dedicated to your well-being and ensuring justice is served. Hiring Laguna Beach personal injury lawyers is important to receive the compensation you deserve and have peace of mind.
What if I Can't Afford an Attorney?
When you choose our dedicated Laguna Beach personal injury lawyers at Arash Law, you're making a commitment to your well-being and your pursuit of rightful compensation. Our approach is designed to relieve you of financial worries during this challenging time. We operate on a contingency fee basis, which means you won't incur any costs upfront.
You only pay us when you secure compensation for your injuries. Our fees are derived from your award or settlement, ensuring you can focus on your recovery without the added burden of legal expenses.
Statute of Limitations In Different Personal Injury Cases
Injured individuals are required to initiate their case or lawsuit within a stipulated timeframe, as per statutory or contractually agreed deadlines, following the date of injury. The California statute of limitations varies depending on the nature of the injury claim, serving to prevent protracted disputes and uphold justice.
Most personal injury claims have a general two-year deadline to file a lawsuit. However, it's essential to note that certain circumstances, such as cases involving Laguna Beach, CA cruise lines, and government entities, may entail distinct claims filing procedures that could significantly reduce the plaintiff's time to initiate legal action, going beyond the statute.
Moreover, exceptions can apply, extending the usual timeframe to sue in cases involving incompetency, imprisonment, or being offshore. Seasoned attorneys understand these nuances well; their knowledge is invaluable in navigating the legal landscape.
Why Choose Arash Law for Your Laguna Beach Legal Case
Choosing Arash Law for your personal injury case is a testament to your commitment to securing a brighter future. Our track record, experience, and results speak volumes. With over $500 Million in compensation successfully secured for our clients, our dedication to winning cases is unwavering.
Each case we handle receives the personalized attention it deserves. We're committed to ensuring you receive the care and support essential for your recovery. When Arash Law is by your side, you can trust that insurance companies won't take advantage of you.
If you're seeking further information on how we can assist you, don't hesitate to reach out to our Laguna Beach personal injury law firm and schedule a complimentary consultation. We're here to discuss your case and address any questions you may have. We eagerly anticipate the opportunity to assist you in your journey to justice.
Get in Touch with Our Esteemed Laguna Beach Personal Injury Law Firm Today!
We understand how difficult it is to deal with a serious injury. Our Laguna Beach personal injury law firm will inform your insurance company and other parties about your claim. Our Laguna Beach personal injury attorneys will handle all correspondence pertaining to your injury claim on your behalf.
At Arash Law, we have an impressive record of success with hundreds of millions of dollars in settlements and verdicts. Call us today at (888) 488-1391 for a free consultation and case evaluation.
We can assist you in negotiating a settlement with major insurance companies within cities nearby Laguna Beach, such as Aliso Viejo, Laguna Niguel, Laguna Woods, Laguna Hills, Dana Point, San Juan Capistrano, as well as major cities throughout California, namely Los Angeles, San Jose, Fresno, San Francisco, Sacramento, Bakersfield, and San Diego.
Record-Breaking Verdicts in the Following Areas of Practice
Get The Latest News from

The Best California Accident Law Firm Today