A 71-year-old disabled woman was struck by a hit-and-run driver on South Figueroa Street on Thursday night, July 1st.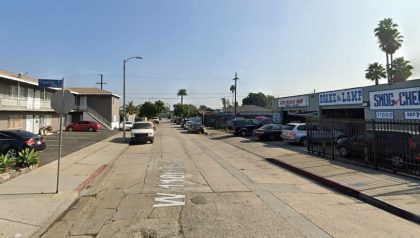 According to the initial reports from local authorities, the accident occurred in the 11000 block of South Figueroa Street at around 9:20 p.m.
The woman was attempting to cross the street in her wheelchair when a passing vehicle suddenly struck her. The driver did not stop to render aid and fled the scene. A description of the suspect's vehicle is unavailable at the moment.
The woman sustained life-threatening injuries in the accident. Unfortunately, she was unable to survive her injuries and was pronounced dead at the scene. Local police are actively pursuing the hit-and-run driver. The case is currently under investigation.

Fatal Hit-and-Run Pedestrian Accident Statistics
All motorists are required by law to remain at the scene and wait for local authorities to arrive after getting involved in an accident. Leaving the scene without waiting for the authorities to arrive is a crime in itself. Unfortunately, hit-and-run accidents occur every minute in the U.S.
In the United States, approximately 2,049 fatalities were reported as a result of hit-and-run accidents in 2016. Every year in the United States, roughly 682,000 hit-and-run accidents occur. In hit-and-run accidents, pedestrians are frequently the victims. According to the National Safety Council, a pedestrian is completely defenseless and vulnerable in the event of someone else's negligence, which is the scenario in which the vast majority of pedestrian accidents occur.
Los Angeles County Wrongful Death Attorney for Victims of Fatal Hit-and-Run Pedestrian Accidents
Your emotions are likely to be overwhelmed if you or someone you care about has been injured – or worse – killed in a hit-and-run accident. Allow your hit-and-run accident attorney to assist you in moving forward toward a full physical and emotional recovery while you attend to the critical task of moving forward toward a full physical and emotional recovery. You may be concerned about the costs of retaining a hit-and-run attorney, but don't let this deter you from seeking legal representation.
We at Arash Law have years of experience representing California pedestrians who have been injured or killed in accidents on the road. We have a thorough understanding of the law that applies in such situations. Contact us today. The time we invest in becoming intimately acquainted with our clients and their cases allows us to obtain the most favorable settlements or jury verdicts possible on their behalf. Call our office at (888) 488-1391 right away to speak with a lawyer who specializes in hit-and-run accidents about your accident.