Los Angeles

Dog Bite Lawyers
with over $400 Million Recovered in Compensation for Injury Clients.
You May Be Entitled To Compensation

Dogs have always been associated with human beings. However, many dogs attack and bite California residents every year. Dog bites often cause serious bodily injuries. Every dog bite case features different facts, but generally, all victims of dog bites can file lawsuits to recover monetary compensation from the animal's owner or a property owner.
Contact us today if you have suffered injuries during a dog bite accident. The Los Angeles dog bite lawyers at our law firm have decades of experience representing clients throughout California. Our dog bite lawyers have recovered over $400 million for clients throughout California. We serve clients in San Francisco, Riverside, Sacramento, San Jose, Los Angeles, San Diego, Sherman Oaks, and throughout California.
Call us today at (888) 488-1391 to learn more about the legal services we offer. If you suffered injuries during a dog bite accident, you need to seek medical attention as soon as possible. Dog bites might cause serious infections and fatalities if the animal has a communicable disease. Speak to a knowledgeable dog bite lawyer in Los Angeles if you or a loved one suffered injuries during a dog bite accident.
A skilled dog bites lawyer in Los Angeles can help you pursue financial compensation for your dog bite injuries. Our award-winning law firm has decades of experience helping dog bite victims throughout California.
largest animal attack settlement in 2020 for California; client suffered Traumatic Brain Injury.
– 
Judd Ross Allen
Statistics and Dog Bite Injuries
Approximately 4,000,000 dog bites happen every year in the United States. Also, nearly 800,000 dog bite injuries require medical treatment. Many dog bite cases cause serious bodily injuries. In 2015, medical providers performed approximately 25,000 surgeries to treat dog bite injuries.
Dog bite cases have risen over the last ten years in California. Individual patients visited emergency rooms for dog bites over 35,000 times in 2010. In 2015, the number of emergency room visits related to dog bite injuries rose to 38,000.
Medical treatment for dog bites can be expensive. In 2017, dog owners were liable for approximately 680,000,000 dollars in dog bite injury costs.
The average dog bite claim was slightly more than 37,000 dollars.
Many insurance companies pay more than 1,000,000,000 dollars in claims for dog bite injuries each year.
Children are more vulnerable than adults when it comes to dog bite injuries. Nearly half of all children younger than 12 years of age suffered at least one dog bite.
79 percent of all dog attacks affect children. More than 65 percent of all dog bite attacks affecting children occur on a child's neck or head.
United States Postal Service employees are also vulnerable to dog bite attacks. Dog bite attacks affected approximately 6,500 postal workers in 2016. The number of dog bite attacks affecting postal workers rose by 200 from 2015 to 2016. In California, the city of Los Angeles was home to 80 dog bite cases involving postal workers, the most of any city in the state.
Nearly 4,500,000 dog bite cases happen every year in the United States. Approximately one out of five dog bites cause infection, according to the Centers for Disease Control.
In a 13-year period, 54 cases concerned a pet dog causing fatal injuries to an owner.
A little over 28,000 people had to undergo reconstructive surgical procedures due to their dog bite injuries.
From 2005 to 2014, Rottweilers and pit bulls caused 75 percent of all deadly dog attacks. During these 10 years, Rottweilers caused 38 deaths, and pit bulls caused 203 deaths.
Children 13 years of age and under made up approximately half of all dog attack fatalities in 2014. Nearly 73 percent of all adults killed by dog attacks in 2014 were fifty years of age or older.
Dog bite fatalities rose by 82 percent from 1980 to 2012.
Females suffer injuries from dog bite attacks at a rate higher than males.
More than half of all fatal dog attacks in the year 2014 featured more than one dog. Packs of dogs caused eight dog bite fatalities in 2014.
A fourth of all fatal dog attacks in the year 2014 gave rise to criminal charges.
Approximately $489 million of homeowner insurance claims paid during the year 2012 were related to dog bite cases.
In 2010, State Farm Insurance Company paid for more than 3,500 dog bite claims. The average claim totaled approximately 25,000 dollars.
Which Dog Breeds Are the Most Dangerous?
Pit Bulls and Rottweilers are two of the most dangerous dog breeds in the United States. From the year 2005 to the year 2017, Pit Bills were responsible for 284 deaths. Rottweilers also kill many people every year. Approximately 76 percent of all dog attack fatalities were caused by Pit Bulls and Rottweilers. Mastiffs are also one of the most dangerous dog breeds in the United States.
The Mastiff breeds also are responsible for many dog attack fatalities every year. Many of the most dangerous dog bite injuries and fatalities can be traced back to these dog breeds. Contact us today if you have suffered injuries during a dog bite attack. Our dog bite lawyers have decades of experience representing clients who were injured during dog attacks. We have won over $400 million for clients throughout California.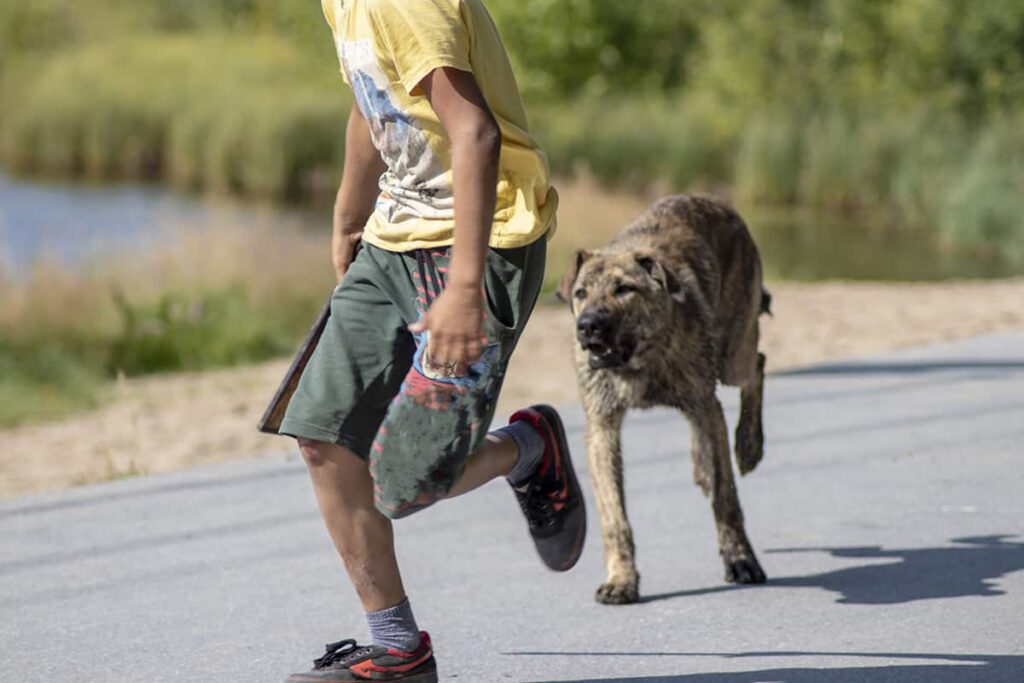 Are Dog Bites

More Likely to Occur at Specific Times?
Approximately 4,500,000 dog bite attacks occur in the United States every year. Over fifty percent of these dog bites happen in the home. Typically, the dog belonging to the homeowner bites a family member or the homeowner.
Dogs that feel afraid threatened, or stressed may react by attacking or biting a person. Some dog attacks occur when someone pets a dog and the person's hand startles the dog. Infants and toddlers are particularly at risk for dog bites due to their sudden movements near dogs.
Oftentimes, dogs may bite strangers in public if they feel threatened or cornered. Dogs may approach people who are walking, running, or riding bicycles. Attacks may be unpredictable and seem to be unprovoked. Any unleashed dog is capable of attacking a person. Some dogs that attack strangers may be strays, abandoned, or lost.
Physical Injuries Caused by Dog Attacks
Dog attacks may produce serious wounds that cause tendon damage and tissue damage. A dog's bite force will often determine the extent of the damage caused by a dog bite. Some injuries caused by dog bites include fractured bones, extensive pain, and a drop in blood pressure. Big dogs may push a person down and cause spinal cord injuries or traumatic brain injuries.
Dog bites can also spread disease to the human body. The saliva inside a dog's mouth may contain bacteria and infectious diseases. Some of these include rabies, tetanus, MRSA, Pasteurella, and Capnocytophaga. Rabies is often transmitted when a stray dog or an unfamiliar dog bites a person. Rabid dogs often display specific behavior, such as unprovoked aggression, disorientation, or a foaming mouth. All rabid dogs are dangerous and can cause serious bodily injuries and infections.
Dog Attacks and Their Impact on Victims
All dog attacks are dangerous and may cause serious bodily injuries. Tendon injuries, soft tissue damage, and bone fractures can all occur after a dog bite from any breed or size. Dog bite injuries can cause a victim to lose the ability to work and enjoy their favorite hobbies. Although dog bite attacks do not often cause fatalities, diseases transmitted by infected dogs can cause death in human beings.
Psychological suffering and emotional trauma are also often caused by dog bite attacks. Dog bite victims may lose their trust in other dogs and other animals. The psychological problems caused by dog bite attacks can affect victims for years.
Dog Bites and Common Injuries
If you suffered injuries during a dog bite attack, you need to understand every aspect of your injuries before accepting a settlement offer. Some surgical operations may require you to undergo months of treatment.
Dog attacks can cause extreme bodily disfigurement. Reconstructive surgery is often the only option for dog bite victims who suffer disfigurement. Rehabilitation, physical therapy, and extensive medical care are often required after dog attacks.
Dog bites cause physical injuries, but victims often suffer from emotional trauma and psychological pain. Bodily disfigurement can affect the remainder of a person's life. Psychological pain can damage a person's connection to all other domestic animals. Every consequence of the dog attack must be considered when determining a just settlement amount.
Additional details concerning dog bite injuries include the following:
A portion of dog bite injury patients suffer bone fractures and blood poisoning.
5 percent of dog bite injury patients had head, neck, and torso injuries.
22 percent of dog bite injury patients had injuries to the arms and legs.
42 percent of victims hospitalized for dog bite attacks received medical treatment for tissue infections and skin lacerations.
Nearly 86 percent of all dog bite attacks cause serious bodily injuries.
Dog Bites and Common Injuries
Some individuals may antagonize and provoke dogs into attacking them. Dogs near children may respond violently when intentionally provoked. Some children may tease a dog and cause it to respond in a violent manner. Dogs may also attack people who walk onto private property. The dog may consider the area its territory and attack any unfamiliar person who enters the area.
Domesticated dogs are capable of exhibiting behavior that causes violent reactions. Dogs may bark to prevent an individual from invading their territory. Some dogs may chase invaders and attempt to attack them. Owners who do not restrict a dog's movement may fail to prevent attacks that cause serious bodily injury and death.
Largest motorcycle settlement in Tulare County in 2021; client suffered spinal and wrist injuries.
– 
Judd Ross Allen
What Should Dog Bite Victims Do After a Dog Attack?
Obtain Medical Attention Immediately
The first thing a dog bite victim should do after a dog attack is to call 911 and ask for medical treatment. Applying pressure to bleeding wounds is one of the best things to do to reduce blood loss. Also, washing any wound with soap and water will help reduce the risk of infection. Doctors need to know about every injury sustained during the dog attack. Accurate documentation of your injuries is essential to effective medical treatment.
Documenting the Dog Attack
Identifying the dog that attacked a victim is an important step to take after an attack. Also, it is important to get any information you can from the dog's owner. Homeowner's insurance policies cover dog bite attacks that occur in homes. You should obtain the owner's name, insurance carrier information, and the owner's contact details. If you can obtain photographs of the dog attack, these can help your personal injury case.
Contact Animal Services and Law Enforcement Agencies
Contact law enforcement officers and ask them to come to the accident scene and record a police report about the dog bite incident. A police report will document the dog attack and contain important information about the dog's owner. Some dog owners may not provide you with their contact information. Police reports will contain the dog owner's contact details.
It is also important to contact Los Angeles County Animal Control so their representatives can file an incident report. Animal services may also perform administrative actions to protect other people. Some of these actions may include taking custody of a dangerous dog to prevent other attacks.
Contact Our Team of Award-winning Dog Bite Lawyers in Los Angeles
Many insurance companies will take any actions within their means to reduce the total settlement amount paid to those injured during dog attacks. Insurance companies may attempt to use recorded statements to make your injuries seem less severe. Also, insurance companies and their representatives may send paperwork to you so you can sign the documents and accept a low settlement offer.

Emperatriz Ayala
My husband had an accident 2 years ago, a 85 years old man hit him, the Arash law group works very well on my husband case that took 9 month and he won the case and my husband was happy with the results. A year later I got into an accident as well and I'm still waiting in my case is almost resolving and it's 9 months already. This people knows the law and they do their job right to help you out in getting the most for you to fight on your behalf. I strongly recommend the Arash Law firm they do things right in a efficient and professional manner.

Chris Zavala
Had a great experience with all the people at Arash law. Long story short was in a bad car accident. It was overwhelming and the whole process was a lot, but they kept me in the loop. They answered all my questions and gave me great advice. Couldn't be any happier. Would definitely recommend anyone looking for a personal injury lawyer. They'll guide you through the whole process!

Jill Smith
Having Arash Law handle my auto accident was the best decision I could have made. Everyone I interacted with was kind, professional and detail oriented. I am extremely happy with the outcome and would recommend them highly.

Joseph R. Porter
From start to finish, Arash Law firm is there every step of the way with close, constant, personal contact and attention. I never knew a Law firm could actually care so much for me as a person and what I was personally going through as well as the settlement I was going to recieve once my case was finally completed. Thank you to everyone at Arash Law for your ongoing support and communication. You are the ONLY firm I will ever recommend to someone who is need of a great attorny.

Monica Parra
I had an excellent experience with Arash Law. I will definitely recommend to my family and friends. I interviewed a few firms before deciding to work with Arash Law. What made my experience excellent was (i.e. head attorney being accessible to talk to and he answered all my questions and concerns, sensitive and thorough personel who completed in home intake & follow up process, being connected immediately to quality Physicians who addressed my injuries and recovery process, clear contract-read throughly to ensure its something you can commit to). Being in a car accident is a traumatic experience and I had a sense of peace knowing Arash Firm was walking with me throughout the whole process. Thank you Arash Firm for all your hard work and help. I am so grateful and appreciative for you all! 🙏 With Gratitude, Monica Parra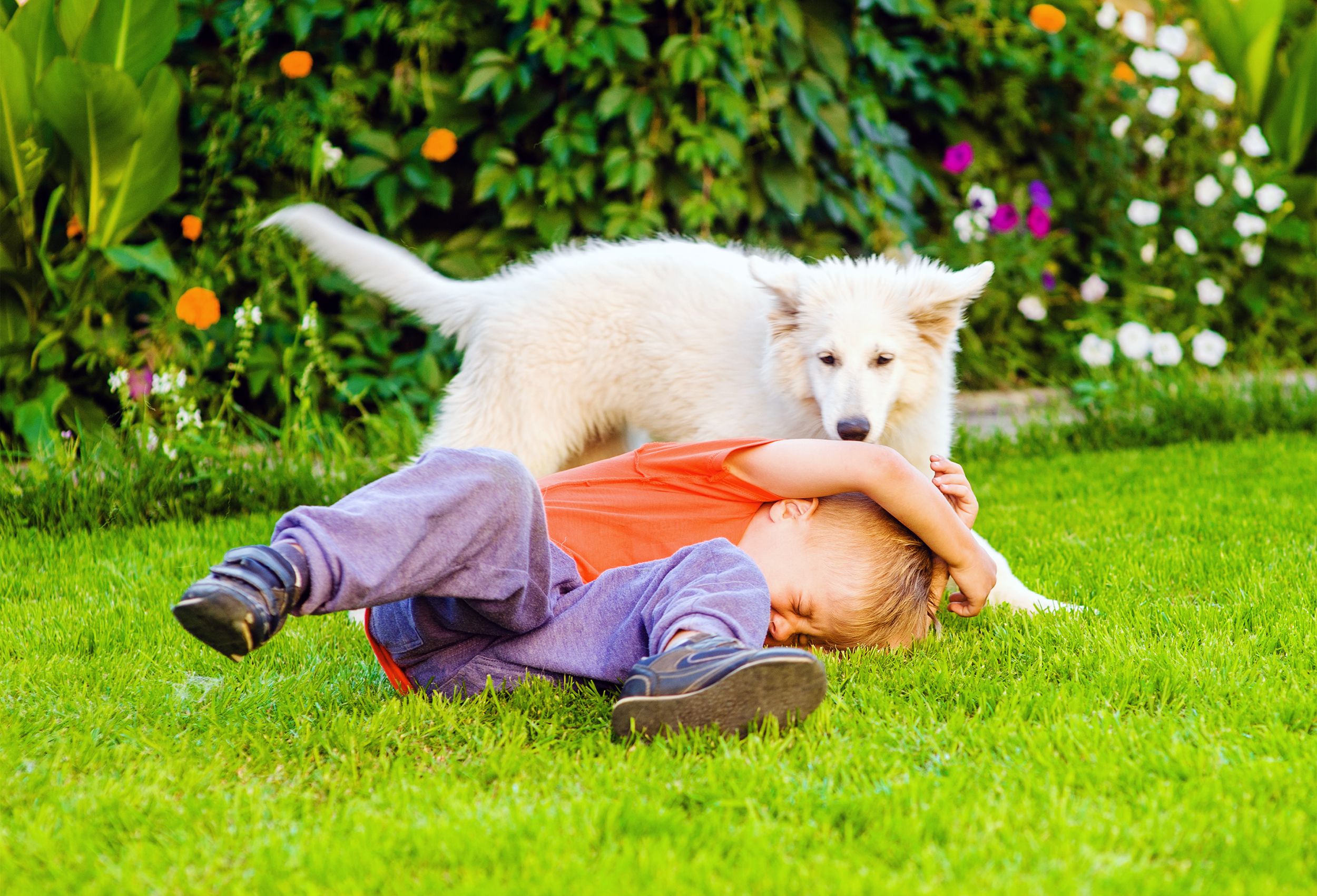 The Liability of Dogs Owners Under California Law
Dog owners can be liable under California law if the victim's injury was caused by a dog attack and the injured person was in a public place or lawfully in a private place when the bite happened. Also, California takes a strict liability approach to dog bite cases. It does not make a difference if a dog has violent propensities or whether the dog knew that the dog had a pattern of dangerous behavior.
If the injury happened due to a dog bite, and you were in a place you were legally allowed to be, contact a dog bite lawyer at our firm to schedule a free consultation. We can discuss the facts of your case and any relevant theories of liability. If you were injured during a dog attack but suffered injuries due to scratching and jumping, you should find out if you can bring a negligence claim against the owner of the dog.
California law may apply to this type of injury differently. Los Angeles dog bite lawyers understand how complex the law can be regarding strict liability and dog bites. You should know that our dog bite lawyers will stand up for you and your rights by demanding the financial compensation you deserve. A statute of limitations applies to personal injury lawsuits in California.
Under California law, all personal injury claims must be filed within two years of the date of injury. The dog bite statutes in California tend to benefit the victim rather than the dog owner. A dog that touches a person but doesn't puncture the skin can still be regarded as a bite. Also, victims receive financial compensation under California dog bite statutes when a dog pushes a person over or injures them without biting.
Some dog attack victims may have to establish that a dog owner was negligent. Some examples of negligence include a canine biting the wheel of a bicycle and injuring the rider. Another example involves a dog sprinting in front of a moving automobile and causing a motor vehicle accident.
Injured victims must prove that the dog owner was negligent to collect monetary compensation in these types of cases. One example of negligence is when a dog owner does not have a dog on a leash.
Wounds and physical injuries may not be the only problems caused by a dog bite injury. The bloodstream and brain can receive rabies from a dog's saliva. The first signs of a rabies infection may be neurological symptoms. These symptoms may not become apparent until months after the individual person was infected. If rabies infects the brain, it may be too late to administer medical treatment.
When you receive any type of dog bite, no matter how minor it seems to you, you should immediately wash the bite area for five minutes using soap and water. A medical doctor should also be immediately consulted. You may need further medical treatment to prevent permanent health problems. If you do receive the additional medical treatment, it will likely involve anti-rabies shots that create antibodies that fight off a rabies infection.
Animal control services will also monitor the animal for signs of a rabies infection. Dog bites are dangerous in and of themselves, but a rabies infection can make a bad situation even worse. If you are scratched by a dog during an attack, you should also seek immediate medical treatment. A dog's saliva can reach open wounds and cause infections. Rabies treatments are expensive, and you may recover these costs in a personal injury lawsuit.
Contact us today to schedule a free consultation with one of our dog bite lawyers. We have recovered over $400 million for our clients. Also, we have decades of experience representing clients who suffered injuries during dog bite attacks. We serve clients in San Francisco, Riverside, Sacramento, San Jose, Los Angeles, San Diego, Sherman Oaks, and throughout California.
Which Parties Provide Compensation After a Dog Bite?
You may hesitate to bring a dog bite injury lawsuit against a dog owner because you do not want to place the owner in financial peril. The dog owner may be your close neighbor or a dear friend. It is sometimes true that the dog owner may have to pay you compensation, but other sources of financial compensation exist. For example, the following sources may pay you financial compensation for your injuries:
In some cases, the dog owner will not have any type of insurance, and thus the dog owner will be financially responsible for any damages you suffered during the dog bite attack.
Animal insurance is a form of insurance coverage that pet owners can purchase. An animal insurance policy may pay for some of your damages and provide you with financial compensation.
Automobile insurance policies may provide coverage for dog bites that occur on the owner's property. Some automobile insurance policies have specific provisions that eliminate coverage after a dog's first attack.
Homeowner's insurance policies typically cover dog bite injuries that occur on a property owner's land. Some homeowner's insurance policies may contain provisions that eliminate coverage after a dog's first attack.
Dog Bite Cases and Proving Liability
Strict liability operates in California. Dog attacks that happen when the injured person is in a public place or lawfully in a private place will make the dog owner strictly liable. Some of the confusing aspects of this law are discussed below.
Injured victims who were on private property when the dog bite attack occurred may not establish the dog owner's liability. These statutes protect dog owners from instances when someone breaks into a home and is then attacked by the property owner's dog.
Some ambiguous facts can emerge in these types of cases. For example, not every section of private property is enclosed. Some unenclosed private property lies adjacent to public lands, such as biking trails and sidewalks. Whether a dog owner is liable will depend on where the accident occurred and where the victim was situated at the time of the dog attack.
Dog Attacks and the Role of Employment
Military dogs and police dogs are often exempted from the provisions contained in strict liability statutes in California. Police dog bites that injure fleeing suspects may not be subject to strict liability statutes.
Two general principles apply in cases involving employed dogs. The dog must be considered on duty when performing a specific action it was trained to perform. Also, the entity or department that oversees the dog must have clear provisions governing the training and use of the dogs.
Instances in Which Workers' Compensation May Be Necessary in a Dog Attack Case in California
Workers' compensation may apply to dog bite cases involving the following people:
Delivery workers 
Mail carriers 
Any employees who are required to enter private property to perform job functions – Workers' compensation claims may be necessary when a dog bites one of these employees
Workers who enter private property to perform specific job duties have the implied consent of the property owners. These workers are often entitled to workers' compensation benefits. However, if workers' compensation does not pay or cover the full injuries, it may be necessary to file a third-party claim.
Compensation for Dog Bite Injuries in Los Angeles
The financial compensation you receive after a dog bite injury should help you with the non-economic and economic damages you incurred. Our Los Angeles dog bite lawyers at Our Firm can help you with the following categories of damages:
Lost wages – A dog bite attack may have caused you to stay home from work or earn less than you normally earn. Lost wages and lost future earnings are damages you can recover in dog bite cases.
Pain and suffering – Dog bites produce enormous pain and suffering during the attack and in the recovery phase.
Bodily disfigurement and permanent scarring – Bodily scarring and disfigurement following a dog bite can alter a victim's life forever. Victims can receive financial compensation for these injuries.
Medical bills – Most dog bite victims go to an emergency room after a dog attack. Injured victims can recover financial compensation for emergency room visits, stitches, and any surgical procedures. Medical bills associated with dog bite treatments can be exorbitant.
A Los Angeles dog bite lawyer at Arash Law headed by Arash Khorsandi will assist you in developing a strong case strategy that will provide you with the tools you need to pursue the financial compensation you deserve.
Why Should I Hire The Los Angeles Dog Bite Lawyers at Our Firm?
Mental or Emotional Nursing Home Abuse
Dog bites are becoming more and more common in California. Many breeds such as German Shepherds, Pit Bulls, and Rottweilers are often responsible for dog bite injuries. However, any dog breed can attack a person. Dog owners may also be liable for injuries if they physically abuse a dog.
Dog bite injuries can traumatize victims and cause severe emotional trauma and mental suffering. Infants and minors are more vulnerable to emotional injuries caused by dog bite attacks. Dog bite cases can give rise to complicated legal arguments.
It is important that you retain an experienced dog bite lawyer at our injury law firm. Dog bite claims can often become more complex over time. You will have to carefully read and interpret the dog owner's home insurance policy. Any victim should take the following actions after suffering a dog bite injury:
Call insurance companies and establish insurance claims
Perform a background investigation of the dog owner
File a report of the dog attack with animal control services
Collect witness statements and speak to any witnesses
Obtain photographs of the accident scene and the dog bite injuries
Contact 911 or go to an emergency room immediately after suffering a dog bite attack
Contact Our Firm to Schedule a Free Consultation