Milton

Car Accident Lawyers
with over $500 Million Recovered in Compensation for Injury Clients.
You May Be Entitled to Compensation

the best Milton Car Accident Lawyers near you

Concierge Law Firm Protecting the Injured
Vehicle accidents can be horrific tragedies for all parties involved. Unfortunately, these accidents are among the leading causes of preventable deaths in the United States. A car accident can result in property damage, injuries, temporary or permanent disability, and even fatalities. Since its apex in the 20th century, the death rate from auto accidents has decreased nationwide. According to the Centers for Disease Control and Prevention (CDC), the number of car wrecks in the United States remains substantially higher than in other developed countries.
The effects of suffering a vehicle accident can be daunting and overwhelming. You should not face that reality alone. Having a Milton car accident lawyer working for you can help you gain access to the money you need to fully recover from your financial losses.
Whether property damage, injuries, disability, or death happens due to a car accident, victims must know what steps to take next to receive compensation and begin the process of financial recovery. For decades, the attorneys at Arash Law, spearheaded by Arash Khorsandi, Esq., have helped accident victims across the state get the compensation they deserve after getting hurt in a car crash.
Our Milton car accident attorneys are entirely dedicated to navigating the legal process on behalf of our clients and work hard to ensure that victims obtain the compensation they deserve under California law. No matter the case's complexity, we are here to help you.
If you were injured in a Milton, CA car accident, contact our office at (888) 488-1391 or via our online chat feature to schedule a free no, obligation case evaluation today.
A farm worker, suffered multiple broken bones and other orthopedic injuries resulting from an auto accident where the defendant driver attempted to make a left turn in front of our client in heavy fog.
– 
ARASH KHORSANDI
California Accident Death and Injury Statistics
Unfortunately, across the state, there are people losing their lives in car crashes far too frequently. Traffic crashes involving trucks, motorcycles, cars, and other vehicles are the largest cause of preventable death in the state and nationwide. Here are some state-specific facts:
One in three fatal crashes in the United States involved speeding.
One in three fatal crashes in the country involves drunk driving.
More than two million people are injured in car accidents every year.

Emperatriz Ayala
My husband had an accident 2 years ago, a 85 years old man hit him, the Arash law group works very well on my husband case that took 9 month and he won the case and my husband was happy with the results. A year later I got into an accident as well and I'm still waiting in my case is almost resolving and it's 9 months already. This people knows the law and they do their job right to help you out in getting the most for you to fight on your behalf. I strongly recommend the Arash Law firm they do things right in a efficient and professional manner.

Chris Zavala
Had a great experience with all the people at Arash law. Long story short was in a bad car accident. It was overwhelming and the whole process was a lot, but they kept me in the loop. They answered all my questions and gave me great advice. Couldn't be any happier. Would definitely recommend anyone looking for a personal injury lawyer. They'll guide you through the whole process!

Jill Smith
Having Arash Law handle my auto accident was the best decision I could have made. Everyone I interacted with was kind, professional and detail oriented. I am extremely happy with the outcome and would recommend them highly.

Joseph R. Porter
From start to finish, Arash Law firm is there every step of the way with close, constant, personal contact and attention. I never knew a Law firm could actually care so much for me as a person and what I was personally going through as well as the settlement I was going to recieve once my case was finally completed. Thank you to everyone at Arash Law for your ongoing support and communication. You are the ONLY firm I will ever recommend to someone who is need of a great attorny.

Monica Parra
I had an excellent experience with Arash Law. I will definitely recommend to my family and friends. I interviewed a few firms before deciding to work with Arash Law. What made my experience excellent was (i.e. head attorney being accessible to talk to and he answered all my questions and concerns, sensitive and thorough personel who completed in home intake & follow up process, being connected immediately to quality Physicians who addressed my injuries and recovery process, clear contract-read throughly to ensure its something you can commit to). Being in a car accident is a traumatic experience and I had a sense of peace knowing Arash Firm was walking with me throughout the whole process. Thank you Arash Firm for all your hard work and help. I am so grateful and appreciative for you all! 🙏 With Gratitude, Monica Parra
Common Types of Injuries After a Car Crash
Whether the accident results in injuries, disabilities, or other damages, the victim is entitled to pursue compensation. It is advisable to do so with the assistance of an experienced Milton car accident lawyer, as insurance companies do everything they can to pay out as little as possible. Some injuries that are common after traffic crashes include the following:
Catastrophic injuries lead to the victim suffering from present and future disabilities. Some examples of catastrophic injuries include:
With the complexity of these injuries, the financial toll they take can be significant for the victim and the victim's family, as well as the physical and psychological trauma. Recovery will likely require expensive rehabilitation. An experienced attorney can help ensure the victim receives compensation for such costs, including the lost wages and damages resulting from the accident.
Long-Term Disability Claims
Long-term disability claims can be complicated to file and even harder to win. Suppose, for any reason, that the victim has been denied their full benefits or compensation unjustly. In that case, the attorney will assist them in receiving their complete claim by filing a lawsuit against the victim's insurer.
Perhaps the most tragic part of any vehicle accident is when it results in the death of an involved party. If such a tragedy occurs, the loved ones of the deceased victim can seek compensation from the liable party's insurance company. While a judgment or settlement award can never replace losing a dear loved one, getting a money judgment from a wrongful death lawsuit can help support the family in the wake of a loss.
Wrongful death cases can be particularly complex and nuanced. A Milton car accident lawyer will help guide the victim's family through the legal process. It is recommended that they hire an attorney. The attorney can help the family receive the compensation they need to relieve any financial burdens that may surface from the accident.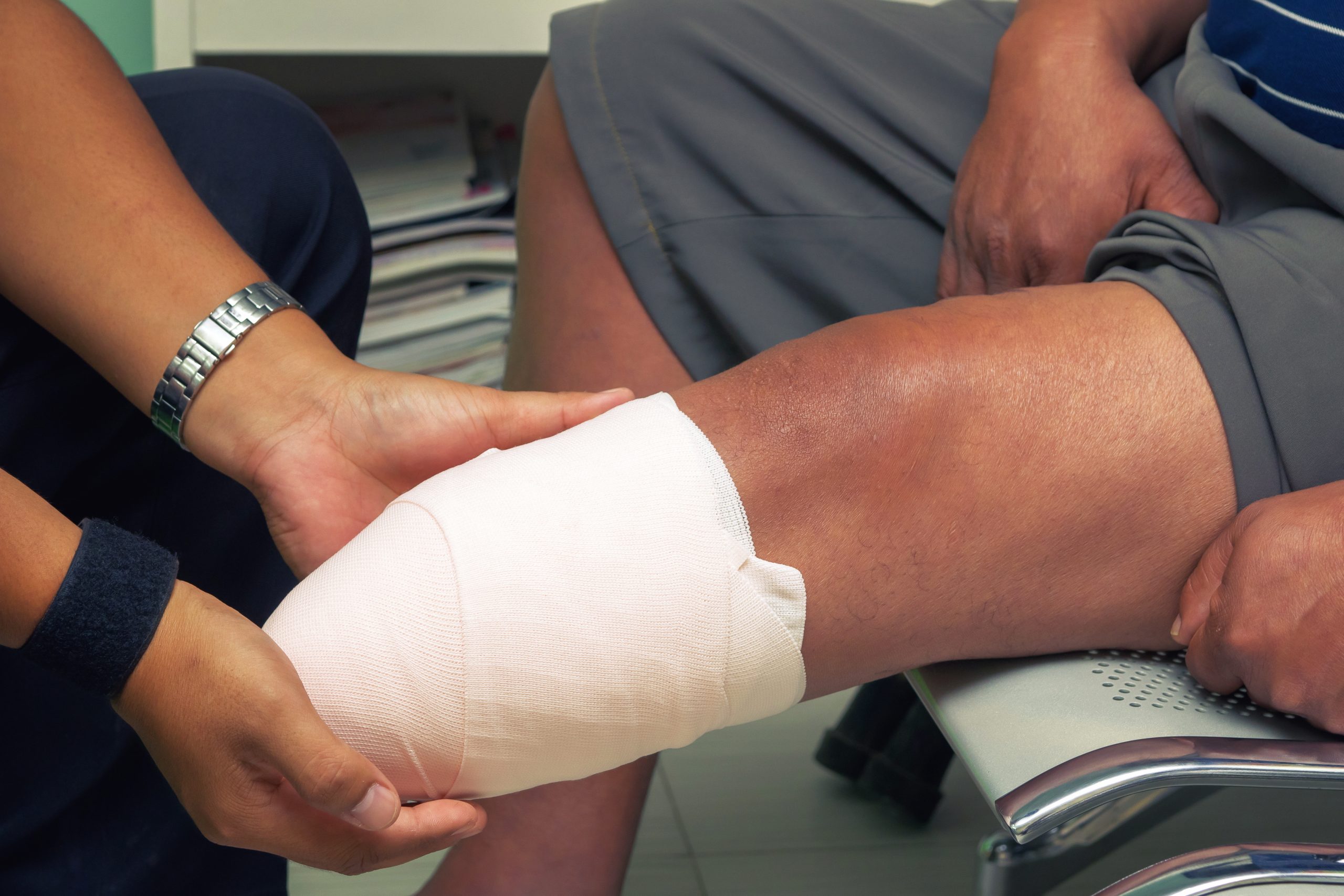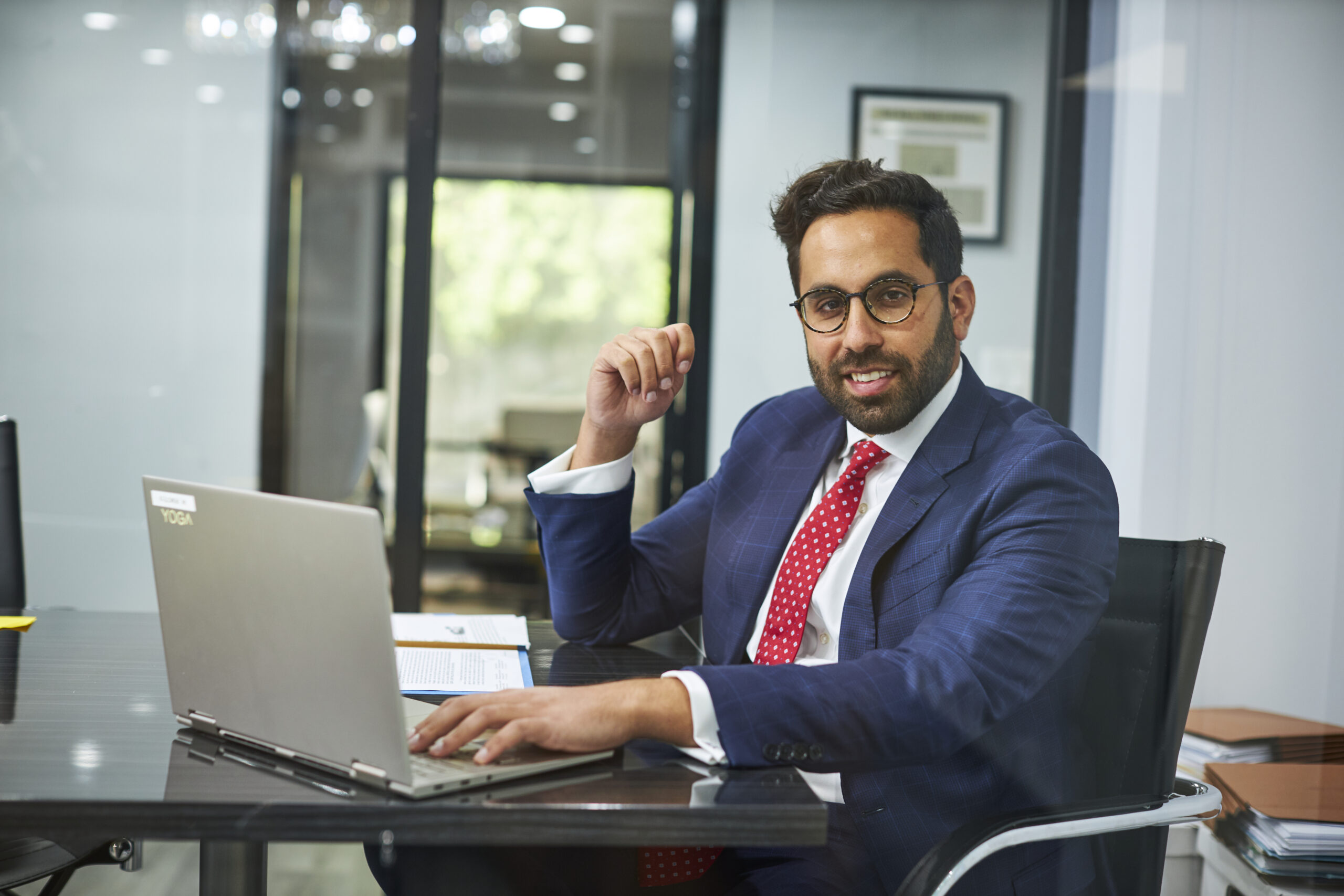 Why Hire a Milton Car Accident Attorney?
You have the right to recover for your losses if they were caused by another person or business's negligence. An experienced Milton car accident lawyer can help you recoup benefits after a car crash. Here are some of the practical reasons to hire an accident attorney and start building your legal team.
1
Vehicle Attorneys Have Experience
A car accident attorney has experience handling various types of car crash cases. Their experience handling the legal system, insurance systems, and healthcare system can help you receive the compensation to which you are entitled.
2
Vehicle Attorneys Maximize The Claim
Any victim of a car accident is entitled to total compensation. A car accident lawyer will value the case, ensure the victim receives all money owed to them, and ensure they do not miss any coverages where extra money could be left out. In many cases, the attorney will strive to go the extra mile so the victim can receive an even higher settlement than they initially sought.
3
Vehicle Attorneys Can Manage Some Of The Stress
The main concern of any car accident victim is to make a full and healthy recovery while recovering any compensation owed to them. Physical recovery can be stressful enough, so an attorney can use their experience to handle the stress of navigating the systems.
4
Vehicle Attorneys Help In Receiving Medical Treatment
Car accident attorneys typically have a network of medical field contacts. Attorneys will not offer medical advice or medicine recommendations. Still, their contacts do understand the mental, physical, and emotional effects that a victim bears, so they can recommend physicians and therapists to aid the victim in recovering.
5
Help With Your Property Damage
When filing a claim following an accident, it is essential to know that the liable party's insurance company is responsible for repairing or replacing the victim's vehicle. During this process, the attorney will go about gathering evidence, talking to any/all witnesses, filing the insurance claim, and providing relevant and sufficient documentation to the liable party's insurer. Once the claim is filed correctly, the attorney will also ensure the victim receives all compensation for a claim, including economic and non-economic losses. These losses include healthcare expenses, property damage, pain and suffering, etc.
6
In The Event Of An Insurance Dispute
Insurance companies are for-profit businesses, which means their desire and goal is to save as much money as possible. Insurance disputes are common and to be expected as a result. Experienced car accident attorneys are already aware of this and will work to push through and circumvent any unfair pushback from the involved insurance companies.
Is Hiring a Milton California Accident Attorney Good For Me?
While it is crucial to know the many benefits of having an experienced vehicle accident attorney, it is equally important to know when hiring an attorney is necessary and when it is gratuitous. Understanding these differences can save valuable time to recover and invest energy into more pertinent matters.
When To Hire A Vehicle Accident Attorney
A general rule of thumb to remember when considering hiring an attorney is if there were any sustained injuries. Impact and injury frequently correlate, but the severity of the injury should not be a factor when considering if an attorney's presence is necessary. Often, more extensive injuries can result from minor collisions. Another factor to keep in mind is the presence of pre-existing conditions. These conditions can worsen or lead to other injuries upon impact from a vehicle, so an experienced attorney will consider these situations.
Some car accident claims are sent to court when the victim's attorney and the liable party's insurance company cannot come to an agreement. If that happens, your attorney will assist you through the court proceedings and provide the court with documentation and witness statements regarding the case. Your witnesses can include persons at the scene of the accident, as well as surgeons, physical therapists, and trauma specialists who are knowledgeable of the extensive repercussions of the accident. They can testify to how your life has changed since the accident and how long you will be living with those changes.
When Not To Hire A Vehicle Accident Attorney
Hiring a car accident attorney is unnecessary if the accident only resulted in property damage. This means that since no injuries occurred, working directly with the insurance company is in the driver's best interest. Insurance companies are for-profit businesses that will likely try to repay the driver insufficiently. In such a case, hiring an attorney can be beneficial to receive all entitled compensation.
Personal Injury Settlement
Our client was the victim of a rear-end accident who was left injured and severely in pain. Arash Law was able to outshine other injury law firms when he searched online, and thankfully we were able to handle everything for our client from A to Z — All that he had to do was ask and focus on his recovery. Our client's life has changed forever, and the compensation received for the pain and suffering has opened paths for new lifelong opportunities.
Personal Injury Settlement
Our client was the victim of a rear-end accident who was left injured and severely in pain. Arash Law was able to outshine other injury law firms when he searched online, and thankfully we were able to handle everything for our client from A to Z — All that he had to do was ask and focus on his recovery. Our client's life has changed forever, and the compensation received for the pain and suffering has opened paths for new lifelong opportunities.
What Will My Vehicle Accident Attorney Do For Me?
When a car crash victim gets a car accident lawyer in Milton, the lawyer will begin their representation by notifying the insurance company. At this point, the lawyer has begun working on behalf of the victim, which relieves the victim of the stress of doing everything for themselves.
The attorney will direct their focus on their medical recovery. The attorney will not give medical advice or treatments, but they will prove their value by accurately quantifying the value of the victim's injuries. Their evaluation includes the extent of medical treatments, prescription costs, rehabilitation processes, etc. These all fall under economic losses and will be accounted for in addition to the value of future medical losses.
The victim should be entitled to the market value of their car before the accident, and a lawyer can help win compensation. To receive full restitution, they should also be allowed to purchase a vehicle of equal value. To determine the total value, the attorney will work with the insurer to come to the said conclusion.
Additional non-economic losses that can prove to be more difficult to fully value include accumulated bills due to being unable to pain and suffering, mental and emotional trauma, disability, etc. Therefore, these monetary values could be more straightforward to conclude as a precise number. However, your attorney will use various tactics to determine a general figure that will adequately cover these expenses.
Once the victim has completed their medical treatments and has their other losses evaluated, their vehicle accident attorney will make a demand to the insurance company. After that, there are usually a couple of things that take place.
Either the insurance provider will agree to the demand, close the case, or reject the demand. If the demand is rejected, the car accident attorney will file a lawsuit and take the case to court. From there, a judge and jury will determine what is fair and just restitution to the victim.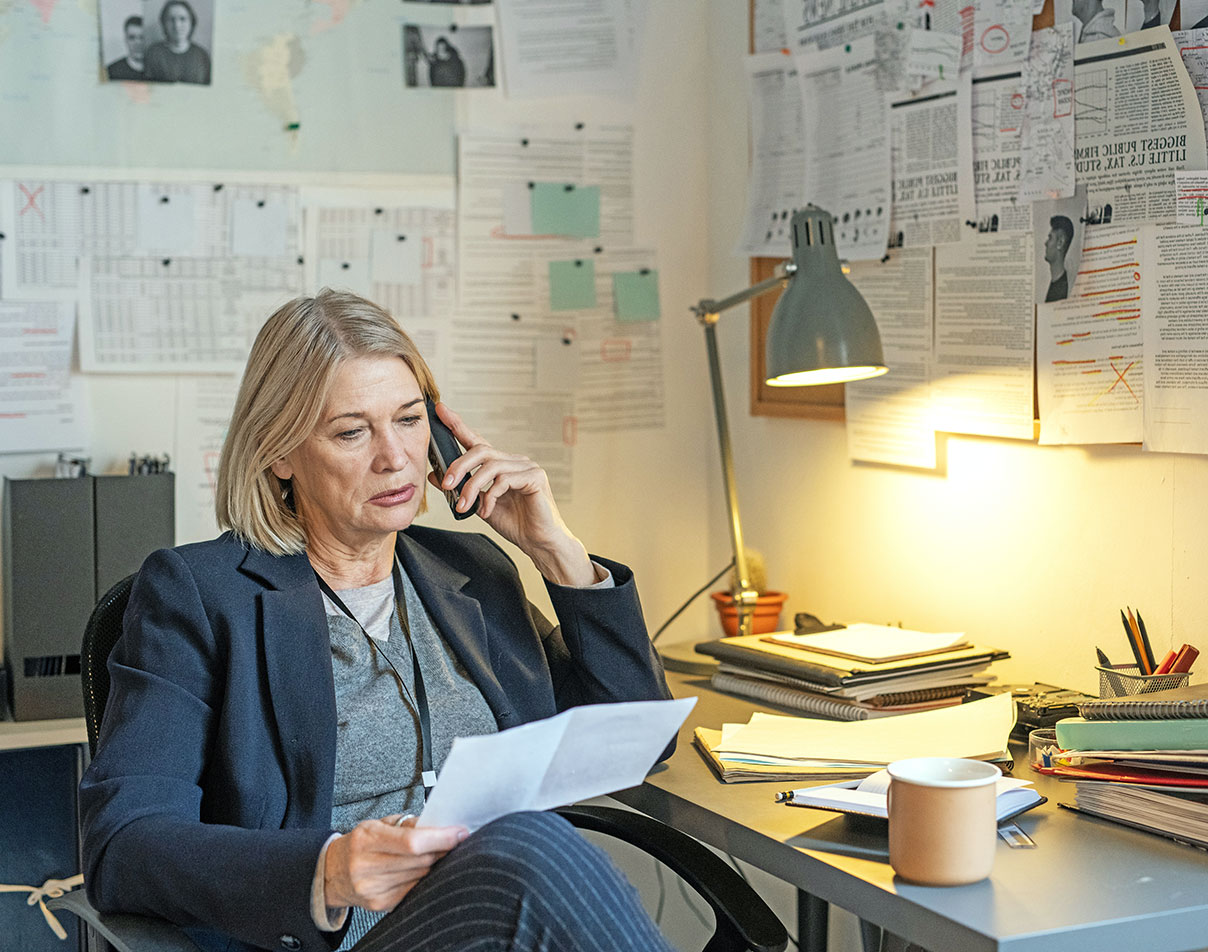 Settlement in a motor vehicle accident; client suffered internal injuries.
– 
JUDD ROSS ALLEN
What To Expect From and How To Prepare for An Initial Consultation
When someone is involved in a car accident, whether they did or did not suffer an injury, they can seek a free car accident case consultation. This consultation will typically consist of reviewing the relevant documents, pictures, and statements to help take the individual in the right direction. The potential client will have the opportunity to ask the attorney any questions about the case. The consultation will be the lawyer giving the consultee personalized legal advice that is specifically tailored to the details of the case. Here are a few things the consultee should have in their possession for the session:
1
Save The Relevant Correspondence
Suppose a claim adjuster reaches out to the accident victim via letter, email, or phone. In that case, it is vital that the victim saves the correspondence and avoids responding until they consult with the attorney. Communicating with the opposing party before speaking to the lawyer could result in accepting undeserved blame or a prerecorded statement. If a recorded statement has already been given, the victim should bring that to consultation.
2
Compile Any/All Evidence
Prior to attending the consultation, the victim should gather all evidence they have from the accident. This evidence should consist of liability and damages against all responsible parties. This evidence may include the following:
Photographs of the scene of the accident.
The official police report.
Statements from every available witness.
Medical Records.
Invoices for property damage.
Keep in mind that once you hire an attorney, they will do a thorough investigation to compile even more evidence.
3
Write A Personal Injury Journal
In order to keep track of the events that transpire following the car accident, it is beneficial for the victim to keep a personal journal of their injuries. Not only should they record their injuries, but they should also record the difficulties that have resulted from their injuries. This can include being unable to perform basic tasks, hobbies, or just the overall pain they may endure. Bringing this journal to the consultation can assist the lawyer in a discussion of the victim's non-economic losses.
4
Bring A List Of Questions
Much of the consultation will be the attorney asking you various questions about the accident, but it is a good idea for you to bring questions of your own. This will help to guide you in the right direction for the rest of the process. And you will not forget what questions you want to ask.
A vehicle accident can be quite difficult for plenty of reasons. In addition to the property damage and bodily harm, there is often significant mental, emotional, and financial damage from which the victim/victims must recover to live an affluent life again. Knowing the subsequent steps to take can be difficult, but there are experienced vehicle accident attorneys who are able to assist people through this process. From conducting an investigation to engaging with the insurance company, the attorney will act on behalf of the victim to ensure they receive full restitution for their economic and non-economic losses.
How To Hire A Vehicle Accident Attorney
Hiring any vehicle accident attorney begins with a case consultation. Following the consultation, if the consultee would like assistance from the law firm, they can let them know. If you hire the firm, you will sign a contract for legal services.
The lawyer authorization contract can be signed either electronically or in person. After signing, the case will be transitioned to the vehicle accident attorney's team, which will handle the case from there. The client can expect the team to call and introduce themselves to get familiar with whom they will be working for some time.
The Milton car accident attorneys at Arash Law, headed by Arash Khorsandi, Esq., have decades of experience. Our passion is helping our clients get the compensation they are entitled to after a car accident. When a victim suffers a loss after an accident, they need a legal team to help them recover physically, mentally, emotionally, and financially. Our legal team takes the utmost pride in ensuring victims get what they deserve. We will take care of the legal side of your recovery.
Contact us today at (888) 488-1391, or feel free to use our online chat to schedule a free no, obligation case evaluation. We look forward to hearing from you. We are here to help.