An unidentified 42-year-old man was killed after getting struck by a drunk driver in a crosswalk in San Bernardino on Monday evening, December 28.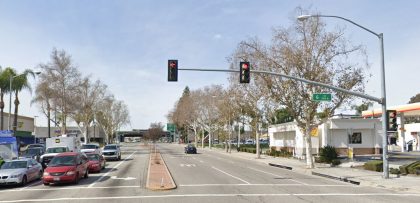 The accident transpired at approximately 7:45 p.m. in a crosswalk near the intersection of Second and G Streets. A speeding Saturn Aura hit the victim. The driver did not stop to help the victim and fled the scene.
Local authorities later identified the hit-and-run driver as 30-year-old Ronald Harris. Police confirmed that he was driving while under the influence of drugs and alcohol at the time of the accident. The victim sustained life-threatening injuries as a result of the crash.
Unfortunately, he was later pronounced dead at the scene. The suspect was arrested on suspicion of vehicular manslaughter while intoxicated and hit-and-run.
Fatal DUI Crash Investigation is Underway
Fleeing from the accident is a crime in itself, combined with the fact that he was driving while under the influence. It is evident in this case that the hit-and-run DUI driver is liable for the fatal accident.
Driving while under the influence is one of the most reckless and irresponsible things a driver can do. It won't only endanger the life of the drunk driver themselves, but it can also potentially cause irreversible damage and casualties to other people on the road.
Every day, approximately 30 people die due to drunk driving accidents in the United States, which tallies up to 10,000 DUI-related fatalities each year. Drunk driving accidents such as this case must be taken seriously, which is why it is advised for the victims to hire an experienced San Bernardino DUI accident attorney to assist them with their case.
San Bernardino Wrongful Death Attorney for Victims of Fatal DUI Accidents
While waiting for the official investigation results, it's best for the victim's family to pursue a wrongful death claim with the help of their attorney. The wrongful death claim will receive compensation for the medical and funeral expenses, emotional trauma, and pain and suffering that they have experienced due to the accident.
Attorneys can serve as an excellent legal advocate, while the victim's family is vulnerable due to grief. They will vigorously fight for their client's rights and best interests while ensuring that the liable party will be held accountable for their negligence. Attorneys can also negotiate with insurance companies on behalf of their clients to ensure they are compensated fairly.

If your loved one has died due to a tragic traffic accident and you wish to pursue justice for them, our lawyers from Arash Law are prepared to help you. We are equipped with resources that can help us in winning our client's cases. We have offices in Los Angeles, Sacramento, San Francisco, Riverside, Orange County, and San Diego. You are welcome to visit any of our offices for any inquiries and concerns. You may also call our hotline (888) 488-1391 for a FREE Consultation.