An unidentified elderly woman was seriously hurt after a major bicycle accident in Los Osos on Tuesday morning, July 20.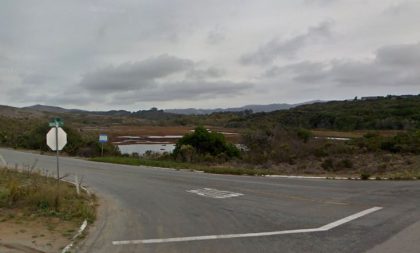 The collision transpired at approximately 9:50 a.m. at the intersection of South Bay Boulevard and Turri Road in Los Osos. The older woman was heading southbound in the bike lane when she attempted to make a left turn into Turri Road. Unfortunately, a southbound commercial truck struck her as she was turning left.
The truck driver initially attempted to avoid the woman by swerving out of the way, but a mirror on his truck hit the woman, which caused her to fall off her bike and land on the road. Emergency personnel later arrived at the scene and found the woman unconscious on the roadway. She was immediately taken to a local hospital with major injuries.
The truck driver remained at the scene and cooperated with authorities. The names of the involved parties have not been disclosed. No arrests have been made at the moment. Local authorities are further investigating the case.

Bicycle Accident Statistics
With more people using bicycles across the country, more bicycle-related accidents have also been recorded. In the United States, 8,908 cyclists died between 2007 and 2018. The average was calculated by multiplying that number by 12. With 857 cyclists killed in 2018, 2018 was the deadliest year on record.
Bicycle accidents in California have been on the rise over the years. In 2018 alone, approximately 155 people were killed due to fatal bicycle accidents. According to the National Highway Traffic Safety Association, around 144 bicyclists are killed in California each year from 2013 to 2018.
Many of these accidents occurred because the driver failed to yield the right of way, failed to check for bikes before pulling out, ran a stop sign or red light, or was otherwise distracted while driving. A bicycle collision can be caused by texting and driving, drunk driving, or careless driving.
Personal Injury Attorney for Victims of Bicycle Accidents in San Luis Obispo County
When a bicycle collides with a motor vehicle, the vehicle always wins. According to the law, bicyclists are considered "vulnerable road users," or those who are most likely to be injured in an accident. Even when wearing a bicycle helmet, bicyclists can suffer serious and life-threatening injuries in vehicle collisions. Broken bones, road rash, head, brain injuries, crush injuries, and internal organ damage are common bike accident injuries.
It can be difficult to deal with injuries after a serious bicycle accident. The victims have the right to pursue a personal injury claim with the help of their attorney while waiting for the official investigation results. Through a personal injury claim, the victims will seek financial compensation for their medical expenses, lost wages, emotional trauma, and pain and suffering.
Come to Arash Law if you or someone you care about was recently involved in a bicycle accident in California. We've represented clients in similar situations before. Please visit our offices in Los Angeles, Sacramento, San Francisco, Riverside, Orange County, and San Diego for inquiries and questions. You can also call us for a free consultation at (888) 488-1391.