One driver was injured following a multi-vehicle crash involving a school bus in Jackson on Tuesday afternoon, March 8, 2022.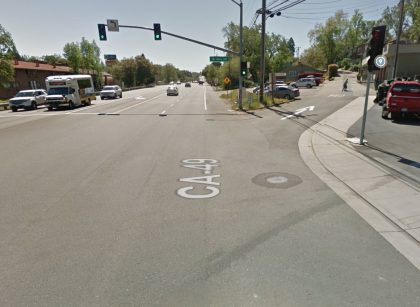 The multi-car crash happened at approximately 1:30 p.m. on Highway 49 and Highway 88 in Jackson.
A westbound 2012 Lexus entered the intersection on a red light and crashed into the left side of a southbound 2017 school bus.
Due to the severity of the impact, the school bus then crashed into the left front of an eastbound 2006 Toyota.
The Lexus driver was injured in the mishap. He was identified as 81-year-old David H. He was transported to Sutter Amador Hospital for treatment.
The California Highway Patrol is further investigating the case.


Bus Accident Statistics
More than a million passengers are transported by buses every day in the United States. They can get kids to and from school, travel across cities and suburbs, or even cross the country. They're also incredibly good at what they do.
Many reasons can lead to a bus accident; some are more common than others. Defective bus maintenance, bad weather, reckless driving, potholes, and worn-out drivers are some of the causes.
Approximately 60,000 bus accidents occur in the United States each year. Most of these accidents result in minimal property damage, but hundreds of people are killed and many more injured. Researchers estimate that 14,000 people are harmed every year due to these collisions.
School bus accidents claimed the lives of 117 people in 2018, according to a National Safety Council (NSC) research. Meanwhile, 277 people were killed, and 3,939 were injured in California in bus accidents.
Bus Accident Lawyers for Victims in Amador County
There are federal and state standards that regulate commercial vehicle accident litigation, which may also apply to a bus. It's not uncommon for government agencies to run school buses.
Suing commercial motor carriers and the government can be a difficult legal process. Therefore, you must consult with an experienced attorney who can develop a compelling case and obtain compensation on your behalf.
In a bus accident, it is best to hire a California bus accident attorney who is familiar with the state's laws. Thus, an exhaustive investigation of the incident will be carried out and comprehensive documenting of the case and preparation of an aggressive legal strategy.
By forcing bus companies and drivers to meet higher standards, Arash Law's Amador County bus accident attorneys will be able to hold them completely accountable when their negligence results in horrific injuries to our clients. To schedule a free consultation with a California personal injury attorney, call (888) 488-1391 today!