Carlsbad

Personal Injury Lawyers
with over $500 Million Recovered in Compensation for Injury Clients.
You May Be Entitled to Compensation

Our Carlsbad Personal Injury Lawyers

Turning Injured Victims Into Victors
Carlsbad is in the North County region of San Diego County in California. The city is 35 miles north of downtown San Diego and 87 miles south of downtown Los Angeles. Carlsbad is home to Legoland California Resort and is also only about a half-hour from SeaWorld San Diego. , accidents can happen. If you've been injured in a car accident, slip and fall, or any other type of accident, it's important to seek help from Carlsbad personal injury lawyers who can fight for your rights and get you the compensation you deserve.
According to the 2020 United States census, the population of Carlsbad was 115,302. The city is 79.7 percent white. Another 15.5 percent were Hispanic or Latino, 9.1 percent were Asian, and 7.0 percent had two or more races. Only 1.1 percent were Black.
The United States Census also indicates that the median household income in Carlsbad was $112,933. About 16.5 percent of the population were 65 years of age and older, while 23.2 percent werer 18 years of age and younger. Only 4.9 percent of the population was five years of age or younger.
Carlsbad is about a half-hour north of San Diego International Airport and about 45 minutes south of John Wayne Airport. Carlsbad is also home to McClellan–Palomar Airport, which offers flights from Advanced Air and Taos Air.
Major attractions in Carlsbad include South Carlsbad State Beach, a public beach and a California state park. Carlsbad Village is a commercial area downtown right along the coast of the Pacific Ocean.
In the event that you have suffered an injury in an accident in the area, it's in your best interest to contact an attorney right away. The Carlsbad personal injury lawyers at Arash Law, led by Arash Khorsandi, Esq., are qualified to protect your rights and get you the compensation you deserve.
Mild Traumatic Brain Injury
December 2016: $22M+ verdict in a mild traumatic brain injury case. The entire details of the case can be found in the public record filings by the defendant entity that sued its defense.
– 
Brian Beecher
Personal Injury Claim Basics
A personal injury claim involves a person claiming physical, emotional, or psychological harm because of another party's negligence, recklessness, or intentional act. A personal injury lawsuit is a common kind of civil claim. Civil cases are very different from criminal cases.
Civil cases are personal disputes between parties, while criminal charges stem from a government agency alleging wrongdoing by an alleged offender harming society. A civil lawsuit will also have a much lower burden of proof. Whereas a defendant's guilt must be proven beyond a reasonable doubt in a criminal case, in a civil case, a person only needs to prove liability by a preponderance of the evidence.
Outcomes also differ between criminal and civil cases. A prosecutor handling a criminal case will be seeking some sentence involving imprisonment and fines for an alleged offender. In a civil case, a plaintiff is seeking financial compensation to pay for costs associated with their injuries or harm, frequently called damages.

Emperatriz Ayala
My husband had an accident 2 years ago, a 85 years old man hit him, the Arash law group works very well on my husband case that took 9 month and he won the case and my husband was happy with the results. A year later I got into an accident as well and I'm still waiting in my case is almost resolving and it's 9 months already. This people knows the law and they do their job right to help you out in getting the most for you to fight on your behalf. I strongly recommend the Arash Law firm they do things right in a efficient and professional manner.

Chris Zavala
Had a great experience with all the people at Arash law. Long story short was in a bad car accident. It was overwhelming and the whole process was a lot, but they kept me in the loop. They answered all my questions and gave me great advice. Couldn't be any happier. Would definitely recommend anyone looking for a personal injury lawyer. They'll guide you through the whole process!

Jill Smith
Having Arash Law handle my auto accident was the best decision I could have made. Everyone I interacted with was kind, professional and detail oriented. I am extremely happy with the outcome and would recommend them highly.

Joseph R. Porter
From start to finish, Arash Law firm is there every step of the way with close, constant, personal contact and attention. I never knew a Law firm could actually care so much for me as a person and what I was personally going through as well as the settlement I was going to recieve once my case was finally completed. Thank you to everyone at Arash Law for your ongoing support and communication. You are the ONLY firm I will ever recommend to someone who is need of a great attorny.

Monica Parra
I had an excellent experience with Arash Law. I will definitely recommend to my family and friends. I interviewed a few firms before deciding to work with Arash Law. What made my experience excellent was (i.e. head attorney being accessible to talk to and he answered all my questions and concerns, sensitive and thorough personel who completed in home intake & follow up process, being connected immediately to quality Physicians who addressed my injuries and recovery process, clear contract-read throughly to ensure its something you can commit to). Being in a car accident is a traumatic experience and I had a sense of peace knowing Arash Firm was walking with me throughout the whole process. Thank you Arash Firm for all your hard work and help. I am so grateful and appreciative for you all! 🙏 With Gratitude, Monica Parra
Our Injury Lawyers

Help People with All Kinds of Accident Claims
People can suffer injuries in many types of accidents. What follows are common kinds of accidents that our personal injury lawyers help people in Carlsbad.
The California Department of Motor Vehicles (DMV) reports that there are 2,417,394 licensed drivers in San Diego County. The DMV also reports that there are 3,046,126 registered vehicles. A city with this many motor vehicles is bound to see more than its fair share of automobile accidents. The most recent statistics of the California Highway Patrol show 193,564 crashes resulting in 277,160 injuries, and 3,582 fatal crashes resulting in 3,904 fatalities.
The California Office of Traffic Safety reports that the most recent statistics show that over 14,000 pedestrians suffered injuries, and 893 pedestrians were killed on state roadways. Almost 7,500 pedestrians have died over a 10-year period, and California's pedestrian fatality rate happens to be almost 25 percent higher than the national average. Many pedestrians have concerns about their ability to pursue compensation for their injuries but can be entitled to significant damages for their losses.
A slip-and-fall accident is one of the most common kinds of premises liability claims. Premises liability is an area of law relating to a property owner being responsible for injuries occurring on their property. Victims of slip-and-fall accidents need to be aware that negligent parties in these cases will often try to fight liability by claiming that victims were to blame for their accidents. When you know that another party was responsible for your fall, get legal representation.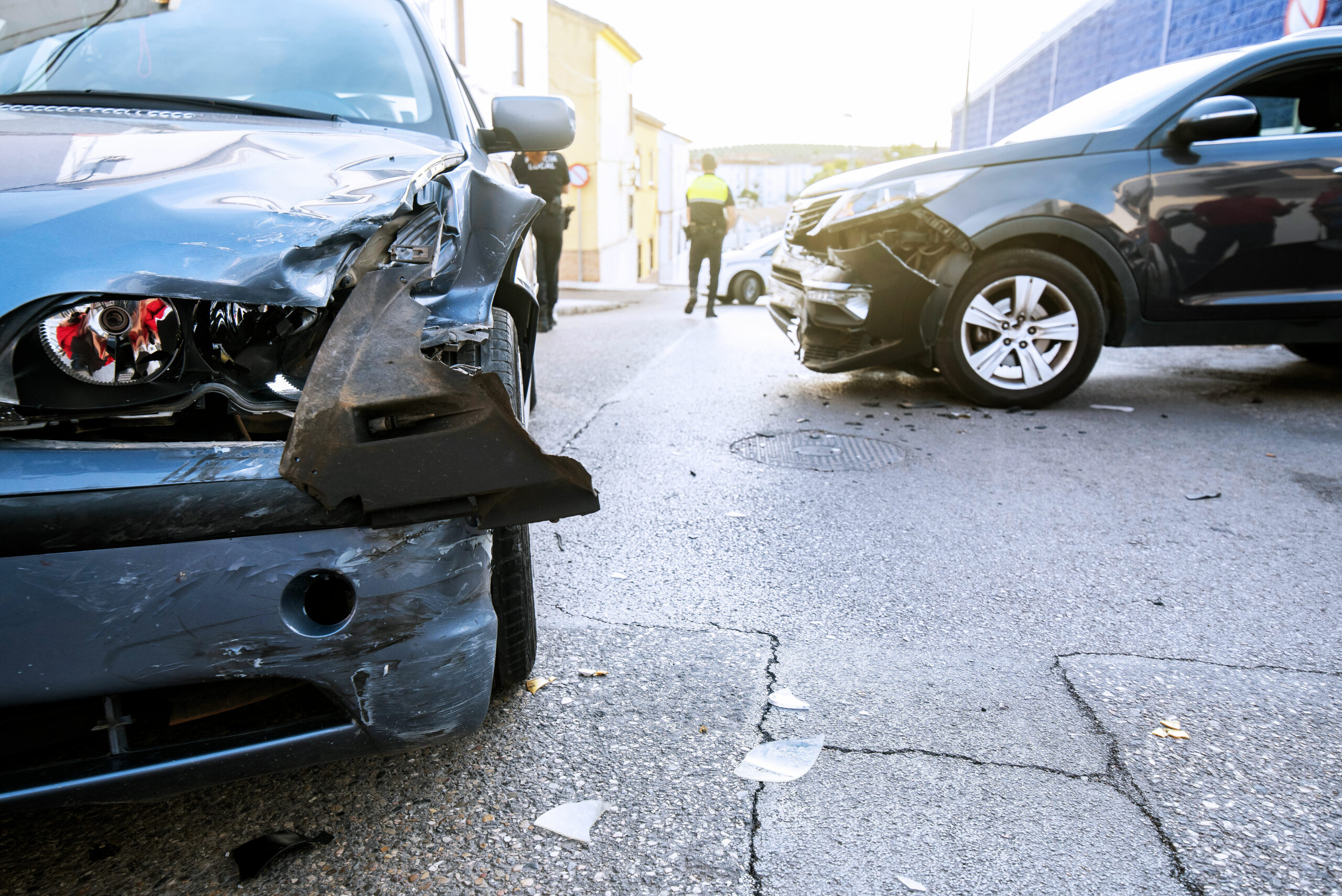 We Handle a Wide Variety of Cases in Carlsbad
Arash Law assists a wide variety of clients in the greater Carlsbad area who suffer injuries in many different kinds of accidents. Examples of the most common kinds of claims we handle include:
Bicycle accidents
Bus accidents
Lyft accidents
Workplace accidents
Medical malpractice
Truck accidents
Pedestrian accidents
Uber accidents
Car accidents
Dog bites
Construction accidents
Slip-and-fall accidents
Motorcycle accidents
Nursing home abuse and neglect
Product liability
Truck accidents
The National Safety Council (NSC) estimates that calculable costs of motor vehicle crashes include wage and productivity losses, medical expenses, administrative expenses, motor-vehicle damage, and employers' uninsured costs. Average economic costs of motor vehicle crashes in the most recent year were $1.75 million for cases involving death, $101,000 for disabling injuries, $29,200 for evident injuries, and $23,900 for possible injuries.
How Much Compensation Can I Recover?
Many insurance companies handling injury claims have formulas they use to calculate possible settlement amounts. The formula will rely on figures such as your medical bills and injury severity.
The truth is that every single accident is different. Even when two people are involved in separate accidents of the same type, one person can suffer catastrophic injuries while another walks away unscathed. You will want to have a skilled Carlsbad personal injury lawyer reviewing your case.
Some of the most common factors that can dictate the value of a personal injury case include:
Your injury severity
Permanent effects of your injuries
The types of medical care and costs you will require
Your ability to return to work
Whether you can earn the same amount if you go back to work
Your emotional trauma
Whether you can still participate in recreational activities
How much your own negligence was a factor in your accident
The victims who sustain the most severe injuries typically tend to get the highest awards in their personal injury cases. You should immediately be skeptical of any settlement offer an insurance company might offer you because chances are very good that you are not receiving a proposition that truly accounts for all of your costs.
What Losses Can I Recover After a Carlsbad Accident?
When it comes to damages in any accident case, the phrase compensatory damages generally applies to two distinct forms of damages. Most cases will involve economic damages, which are the tangible losses people can prove with different kinds of bills, and non-economic damages, which are much more subjective, non-monetary losses.
Common kinds of economic damages for verifiable losses include:
Past and future medical expenses
Past and future lost wages
Decreased earning potential
Rehabilitation costs
Costs of medications and medical devices
Damage to property
When it comes to non-economic damages, people can have a number of different kinds of claims. Some of the most common forms of non-economic damages include:
Pain and suffering
Mental anguish
Diminished quality of life
Loss of companionship and society
Disfigurement
Permanent scarring
Emotional pain and suffering
California Civil Code § 3294 also allows for a limited number of people to obtain exemplary damages, more commonly known as punitive damages. Such damages are limited only to cases in which it is proven by clear and convincing evidence that a negligent party is guilty of oppression, fraud, or malice.
Arash Law, founded by Arash Khorsandi, Esq., will know how to properly evaluate your injury claim and fight for as much compensation as possible in your injury case. We are capable of negotiating with insurance companies for fair and full settlements to personal injury cases, but we will not be afraid to file lawsuits when insurers are unwilling to provide suitable compensation.
Personal Injury Settlement
Our client was the victim of a rear-end accident who was left injured and severely in pain. Arash Law was able to outshine other injury law firms when he searched online, and thankfully we were able to handle everything for our client from A to Z — All that he had to do was ask and focus on his recovery. Our client's life has changed forever, and the compensation received for the pain and suffering has opened paths for new lifelong opportunities.
Personal Injury Settlement
Our client was the victim of a rear-end accident who was left injured and severely in pain. Arash Law was able to outshine other injury law firms when he searched online, and thankfully we were able to handle everything for our client from A to Z — All that he had to do was ask and focus on his recovery. Our client's life has changed forever, and the compensation received for the pain and suffering has opened paths for new lifelong opportunities.
Damages in a Carlsbad Personal Injury Case
Compensatory damages relate directly to compensation for all losses that an injury victim is facing because of an accident. The general purpose of compensation is to restore a person to as close as possible to their original condition before an accident. Achieving such a goal is not always possible in all cases.
In most cases, compensation will focus largely on medical bills because those are the costs that are typically some of the easiest to prove. Medical expenses can be somewhat tricky to fully estimate, however, because many accident victims will require additional future care for their injuries. In such cases, personal injury attorneys may have to work with doctors to estimate the future costs of care.
Another common kind of compensation can relate to lost wages because many accident victims will be unable to go back to work immediately. Some people can be away from their jobs for considerable periods of time, and it is also possible that a victim may never go back to doing what they once did. Compensation needs to cover the financial losses these victims will be experiencing.
Certain types of more catastrophic injuries will also involve inherent costs of living with newfound disabilities. Some victims may require wheelchairs or other medical devices, and other victims can also have to pay for modifications to their homes to accommodate their disabilities. Other types of injuries can also require rehabilitative care that will cost victims even more money.
Compensation in personal injury cases is not about enriching injury victims so much as it is allowing them to try to regain some semblance of the lives they once led. There will be hope that awarding amounts for non-economic damages like pain and suffering will allow an injury victim to put the money to some good use that increases their enjoyment of life during a time they are otherwise not likely to be enjoying daily living that much.
What If the Other Side Is Saying the Accident Was My Fault?
People considering filing personal injury claims need to be aware that insurance companies for negligent parties will often try and blame victims for causing their own injuries. Insurers use this approach because the more fault they can assign to victims means, the less money they will have to pay for their injury claims.
When it comes to negligence laws in California, the state is considered a pure comparative fault state. A victim can recover damages for their accident even when they were primarily at fault for the accident. Such laws are in stark contrast to the modified comparative fault rules of other states in which victims must be less than 50 percent responsible for accidents.
As an example of a typical case, assume a person suffers injuries in an automobile accident for which they are found to have been 25 percent at fault. In such a case, then a jury award will be allocated as follows:
The negligent party pays 75 percent of the jury award.
The victim pays the other 25 percent of the award.
The bottom line in such a case is that a victim in a car accident who is 25 percent at fault for their own injuries and obtains a jury award of $100,000 will lose $25,000 of the verdict and only receive $75,000.
Dividing blame for any accident is a major focus for most insurance companies handling injury claims, so you will want to have an experienced personal injury lawyer on your side who can minimize the blame being assigned to you. People who try to handle claims on their own can be dismayed when insurers assign even more blame to them than was the case.
Arash Law, headed by Arash Khorsandi, Esq., understands all of the tricks that insurance companies try to use to skirt their responsibilities to victims. We know how to fight to prove a victim was not at fault. We can uncover the evidence that will prove the validity of your personal injury claim.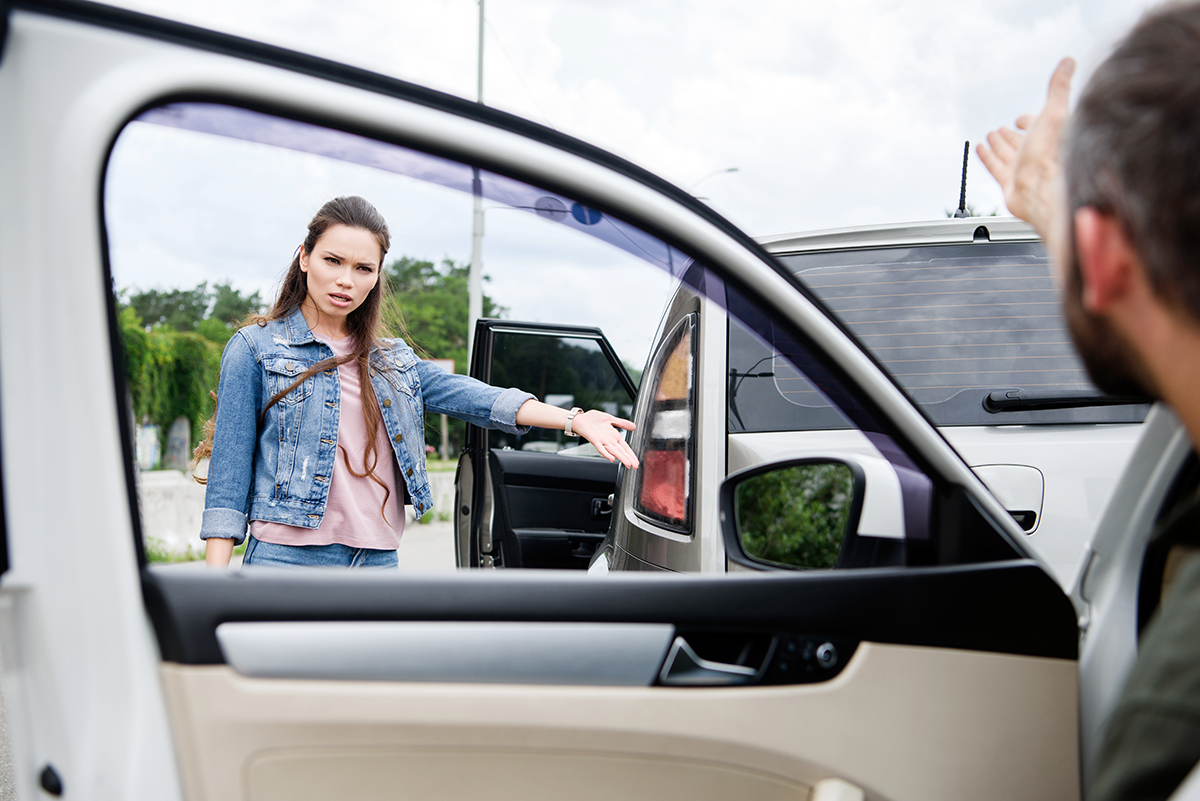 Settlement in a slip and fall case versus Jiffy Lube; client suffered spinal injuries.
– 
JUDD ROSS ALLEN
What is Negligence in California? Will it Matter in My Claim?
Negligence occurs when a person fails to use the degree of care that will ordinarily be used by a person in the same or similar circumstances. When people engage in negligence and harm others, the law allows victims to hold them liable.
Li v. Yellow Cab Co., 13 Cal.3d 804, 532 P.2d 1226 (1975) was the Supreme Court of California case replacing the century-old all-or-nothing system of tort liability known as contributory negligence with a comparative fault system. Whereas victims in California were once forbidden from pursuing damages when they had any measure of negligence contributing to their injuries, all people can now file negligence claims.
Proving negligence in a personal injury case will usually involve demonstrating four things:
Duty of care – You must prove that a negligent party owed you a legal duty to exercise reasonable caution.
Breach of duty – You have to prove that the negligent party did not exercise the necessary amount of caution a reasonable person will have under the circumstances.
Causation – You will need to prove that the negligent party's acts or omissions were the direct cause of your injuries.
Damages – You must prove that you have suffered some degree of harm because of the defendant's acts or omissions.
Comparative fault commonly comes into play in most accident claims because it is always possible that multiple parties can actually be negligent. The idea of pure comparative fault is that each party liable for personal injury damages will pay its fair share.
How Long Do I Have to File a Carlsbad Personal Injury Claim?
Legal claims are often subject to time limits, also called "statutes of limitations." Lawsuits must be filed within a set amount of time because when the statute of limitations on a case runs out, the legal claim will no longer be valid. The statute of limitations always varies depending on the kind of case you are filing.
For personal injury claims, a person has two years from the date of their injury. When an injury is not discovered right away, then a person will have one year from the date that an injury is discovered. There are several other exceptions to the state's statute of limitations, including:
A victim being a minor, in which case the victim will have two years from the date they turn 18 years of age
A victim not being mentally competent at the time of the accident, in which case a victim has two years from the date that they regain mental competence
A defendant evades service out of fraud, in which case California Code of Civil Procedure § 351 provides that the action can be commenced within two years of their return to California.
The statute of limitations is not only important for actual lawsuit filings but also impacts settlement negotiations. If you are attempting to obtain a settlement with an insurance company after the statute of limitations has passed, the insurer will have no obligation to compensate you since there will be no penalty for refusing to pay you.
All of these timing concerns make it critical for accident victims to seek legal counsel as soon as possible. When you delay too long in taking legal action, you may not give a personal injury lawyer enough time to investigate the claim. You want the attorney to have enough time to explore your case and know what evidence there is.
Arash Law, headed by Arash Khorsandi, Esq., can act quickly to make sure that your claim is filed well within all applicable state deadlines. When an insurance company is proving unwilling to provide an appropriate settlement amount for your claim, we will be more than ready to file a lawsuit to take the case to court.
Personal Injury Statistics in Carlsbad
According to the California Office of Traffic Safety, 20,270 people were killed or injured in automobile accidents in San Diego County during the most recent study period. This total included 1,731 motorcycles, 1,286 pedestrians, and 837 bicyclists.
Of that total, 2,446 crashes involved alcohol. Another 4,831 were speed-related crashes. There were also 1,320 hit-and-run accidents.
The State of California Department of Industrial Relations also reports that more than 300 people have been killed in fatal occupational accidents every year since 1999, ranging from a high of 602 in 1999 to a low of 326 in 2010. Transportation incidents were responsible for the most occupational injury fatalities with 36 percent during a seven-year period, followed by 20 percent being assaults or violent acts, falls, trips, and slips accounting for 19 percent, contact with objects and equipment making up 13 percent, exposure to harmful substances being 9 percent, and fires or explosions accounting for 1 percent.
Non-fatal occupational injuries from the
United States Bureau of Labor Statistics (BLS)
show that there were 466,600 nonfatal occupational injuries and illnesses during the most recent reporting period. The numbers show that 78 percent of the injuries occurred in private industry, and 22 percent were in state or local government sectors.
Should I Accept a Settlement Offer?
It is far from uncommon for an insurance company for a negligent party to extend a settlement offer very early after an accident, and some people may even be taken aback by the amount they are being offered. You should still retain skepticism about whether you are getting as much as you need and deserve. Many insurers are offering decidedly lowball amounts that you should decline.
The estimate an insurance company is accounting for is often based only on the facts as they currently stand, so you may not be receiving a settlement offer that accounts for many of the future costs you will face. It is in your best interest not to try to deal with an insurer on your own, instead letting your personal injury attorney in Carlsbad handle negotiations on your behalf.
A lawyer is going to have a far better understanding of exactly what your case might be worth. They will also have experience negotiating these kinds of settlements, meaning they are best suited to converse with agents for insurers and work to make sure you can recover as much compensation as possible.
What You Should Keep in Mind About Carlsbad Personal Injury Claims
Most people who suffer injuries in the Carlsbad area have little to no understanding of the personal injury process. You will want to have somebody on your side who does have experience handling these kinds of issues. Without prior experience handling such a claim, you are not going to obtain the full value of your case.
You are very likely to be contacted by an insurance company soon after your accident. You should generally decline to speak to them until you have legal representation. Some of the other best steps you can take may include:
Always seek medical attention as soon as you can after any accident, even when you do not think you suffered an injury. Medical records will be important to claims for compensation later on.
Do not provide any recorded statement to an insurance company, and do not agree to sign any legal documents. Always ensure you have a lawyer present when you are fulfilling any of these types of requests. People who provide statements without legal representation are at great risk of accidentally saying something that damages their personal injury claim.
Try to document as much as you can about your accident. Take pictures or videos of the accident scene. Maintain a journal and try to write down everything you remember because you will be surprised how quickly you can forget important details.
Can I Afford a Carlsbad Injury Lawyer?
An unfortunate truth about many personal injury cases is that too many victims rush into settling their cases because they worry about how much it will cost. Many of the same victims are operating under the presumption that they will have to pay for legal representation.
Fortunately, most Carlsbad personal injury lawyers often handle cases on a contingency fee basis, which means that victims pay nothing upfront but instead give a portion of their award to the lawyer after the case concludes.
Arash Law Injury Attorneys founded by Arash Khorsandi, Esq., will not charge you anything upfront to handle your personal injury case. You do not need to worry about not having the money to afford a lawyer. The bottom line will be that we do not make anything if you do not recover any compensation.
The Benefits of Retaining a Carlsbad Personal Injury Attorney
The first benefit to hiring an attorney is that you will not have to deal with an insurance company on your own. Instead, you can have a lawyer deal with all of the tricks and scare tactics an insurer is likely to employ.
The next big advantage to an attorney is that they can thoroughly investigate your accident. The personal injury lawyer in Carlsbad can recover all of the evidence relating to your case.
An attorney is also going to speak to your doctor about your condition and gain a fuller understanding of the true extent of your injuries. By doing so, you are more likely to achieve a settlement that actually accounts for your full lifetime of costs.
If your case actually has to go to court, then your lawyer is going to represent you and serve your interests inside the courtroom adequately. They will know what needs to be filed and make sure it is filed on time.
What a Personal Injury Lawyer Can Do for You
When you bring on an attorney to handle your personal injury claim, there are going to be several ways in which they will be of assistance to you. A Carlsbad personal injury lawyer from Arash Law, Injury Attorneys managed by Arash Khorsandi, Esq., is going to tackle all of the legal headaches for you so you can focus completely on your own recovery.
Our firm will help you by doing all of the following:
Obtain all of the relevant evidence relating to your case, including police reports, witness statements, and video surveillance footage
Acquire analyses of your medical records
Calculate all of your financial losses
Negotiate a fair and full settlement with any insurance company
Take your case before a judge and jury when an insurer is unwilling to offer an appropriate settlement amount
Arash Law, run by the talented team of Arash Khorsandi, Esq., takes pride in being by the sides of our clients throughout the personal injury process, so you will never feel like you have to handle anything on your own. We will walk you through the entire process and handle all of the most demanding work.
Compassionate Injury Attorneys Working for Victims
Arash Law's compassionate Carlsbad Personal Injury Lawyers, led by Arash Khorsandi, Esq., place the needs of its clients first, so we will be fully committed to helping you in whatever way we can. Our firm is very conscious of the value of a reputation that a law firm can have in communities just like Carlsbad, so we are proud to say that many of our previous clients have been referrals from other satisfied former clients.
Because we focus on personal injury cases, we understand the importance of satisfying every single client we serve. We accomplish our goals by treating each and every client with compassion and helping them achieve the most favorable outcome possible.
Arash Law, spearheaded by famous attorney Arash Khorsandi, prides itself on providing the best possible legal representation for our clients. We will be completely committed to helping you recover mentally, physically, and financially from your injuries.
Should you be struggling to find the right doctor to treat your injuries, our firm can locate the best one for you. When you have an inability to pay medical bills, we can help you obtain treatment with a doctor who can work on a lien basis, so your medical bills will be paid by any settlement you receive.
Arash Law, led by famous attorney Arash Khorsandi, is well known within the San Diego area and has worked with many of the top doctors, chiropractors, plastic surgeons, neurologists, and other medical professionals in the area. We are especially sympathetic to people suffering from permanent injuries and work even harder to help these victims achieve outcomes that provide the most compensation possible.
Arash Law: Carlsbad Injury Lawyers Who Can Come to You for Your Free Case Evaluation
Arash Law, led by Arash Khorsandi, Esq., does not charge you anything unless we settle or outright win your case. All accident victims can receive completely free consultations, and you should also know that we can come to you in your hospital room or home when you cannot come to our office. You can call us at (888) 488-1391 or contact us online.
Our Carlsbad personal injury lawyers also serve many surrounding areas of Carlsbad, such as Oceanside, Lake San Marcos, Vista, Camp Pendleton South, Encinitas, Rancho Santa Fe, San Marcos, Del Mar, Solana Beach, Vineyard, Escondido, Bonsall, Fallbrook, Poway, San Clemente, Temecula, Murrieta, Ramona, Hidden Meadows, Dana Point, San Juan Capistrano, and Wildomar.