Lakewood

Dog Bite Injury Lawyers
with over $500 Million Recovered in Compensation for Injury Clients.
You May Be Entitled to Compensation

our Lakewood Dog Bite Injury Lawyers who
Care About You And Your Family
Are you suffering from a dog bite injury? Retain a Lakewood Dog Bite Injury Lawyer to fight for your rights. Our team at Arash Law, managed by renowned lawyer Arash Khorsandi, Esq., can assist you with a free consultation to determine the best course of action following your accident. Alternate options are available if you are unable to visit us. Call (888) 488-1391 today to schedule a free no-obligation consultation with one of our dog bite injury lawyers in Lakewood.
Dogs are some of the most beloved animals by people of all kinds, not just in Lakewood, California, but in the entire country. This love extends beyond the United States' parameters and reaches all parts of the world.
Dogs can play several roles in the lives of people. They can be service dogs, helping people with disabilities to navigate their lives more easily and efficiently. Dogs can be hunters, helping their owners to gather food for their families. They can be herders, assisting farmers in controlling and keeping track of barn animals. Dogs can be companions and friends; that friend can even become a part of the family.
The many roles dogs fill can understandably arouse emotions, making it difficult to understand and accept their animalistic nature. As with other animals, dogs have a survival and defensive instinct, so they are wired to protect themselves and their owners. A dog can be wild and untamed, and the untamed dog can lead to danger to surrounding individuals. This danger can lead to dog bite attacks, which are extremely common incidents in the United States. Statistically, the United States averages almost five million dog bite attack injuries annually, and almost 800,000 of those injuries require medical attention.
In Los Angeles County, California, resides the city of Lakewood. In comparison to California's major cities, Lakewood has a relatively small population of 80,048, according to the 2010 census. The towns surrounding Lakewood all have their popular venues, tourist attractions, and activities. In Lakewood, though, many people have dogs as pets, so one of the most popular activities there includes dog walking or just being outside with the dogs so they can play. 
Lakewood is full of "man's best friend." Though dogs can be playful and bring joy and love, sometimes dangerous situations can occur where someone is attacked and injured. Not all dog attack injuries are severe and require medical care, but some can be and possibly result in fatalities. In any scenario, knowing what to do after an attack is crucial, both medically and legally.
For decades, the attorneys at Arash Law, founded by famous attorney Arash Khorsandi, Esq., have helped accident victims get the compensation they deserve after getting hurt in an accident. The effects of suffering a dog bite accident can be daunting and extensive, and we understand this reality. 
The Lakewood dog bite injury lawyers at Arash Law are dedicated to helping victims navigate the legal process and look forward to relieving clients of their stress. No matter the case's complexity, we will work hard to ensure that individuals obtain the maximum compensation.
Contact us today at (888) 488-1391 or via online chat to schedule a free, no-obligation case evaluation with our firm.
largest animal attack settlement in 2020 for California; client suffered Traumatic Brain Injury
– 
JUDD ROSS ALLEN
California has strict dog-bite laws. California Civil Code Section 3342 states that a dog owner whose dog bites another person is liable for injuries and other damage caused by the dog. The dog owner is liable despite the dog's former viciousness or the owner's prior knowledge of the dog's viciousness.
Courts may consider the following factors when determining whether the dog was vicious:
The dog has previously attacked a person, causing injury or death.
The dog has attacked, chased, or bitten twice within one year.
The dog is owned and trained for dog fighting.
Under California law, dog bite injury victims have two years from the accident date to file a civil lawsuit for damages. If filing the lawsuit is prolonged beyond two years, the victim may lose their ability to receive compensation for said damages. If filing the lawsuit is delayed, it is normally because of one of three reasons:
The defendant, or liable party, left California. This absence does not count toward the statute of limitations period.
At the time of the dog bite attack, the victim was under 18. The statute of limitations begins upon their coming of adult age.
If someone has suffered a dog bite from a dog assisting a government agency, i.e., police, military, etc., no legal recourse is permitted.
United States Dog Bite Statistics
Any dog breed can bite. However, some dog breeds frequently make the list of bite predators. It will be best to use caution around any dog, especially if you are unfamiliar with the animal. Particular breeds are more dangerous than others.
There was a study conducted over thirteen years that examined 432 dog bites. The study found the following dogs are more likely to bite than other breeds:
Rottweilers make up 10.4 percent of all dog bites.
Pit Bulls make up 65.5 percent of all dog bites.
Of all dog bite fatalities, the following breeds comprise the percentages of deadly dog bites nationwide:
Husky – 3 percent
Mastiff – 3.2 percent
American Bulldog – 3.5 percent
German Shepherds – 4.6 percent
Pit Bulls and Rottweilers – 77 percent
Centers for Diseases Control and Prevention (CDC) Statistics
The Centers for Disease Control and Prevention reported that of the over four million people bitten by dogs in the United States, children are the most common victims of a dog attack and suffer injuries at a higher rate than any other demographic. Older adults are the second largest group for dog bite injuries.
About 800,000 people require medical attention after a dog bite injury annually. Although nearly one million people report a dog injury yearly, around two million dog bite injuries go unreported.
Also, according to the CDC database, 226 fatalities occurred due to dog bite attacks between 2018-2021. This three-year period showed a significant percentage increase in fatal dog attacks. Below is a short list of dog bite fatalities:
Rottweilers accounted for 45 fatalities.
Siberian Huskies accounted for 13 fatalities.
Bull Mastiffs accounted for 14 fatalities.
Pit Bulls accounted for 284 deaths.
American Bulldogs accounted for 15 deaths.
Mixed Breeds accounted for 17 deaths.
These statistics can be baffling, as most people do not think of dog bites being such rampant incidents. Unfortunately, these attacks occur quite often, and it is critical to know the subsequent steps to take upon enduring such an attack.

Emperatriz Ayala
My husband had an accident 2 years ago, a 85 years old man hit him, the Arash law group works very well on my husband case that took 9 month and he won the case and my husband was happy with the results. A year later I got into an accident as well and I'm still waiting in my case is almost resolving and it's 9 months already. This people knows the law and they do their job right to help you out in getting the most for you to fight on your behalf. I strongly recommend the Arash Law firm they do things right in a efficient and professional manner.

Chris Zavala
Had a great experience with all the people at Arash law. Long story short was in a bad car accident. It was overwhelming and the whole process was a lot, but they kept me in the loop. They answered all my questions and gave me great advice. Couldn't be any happier. Would definitely recommend anyone looking for a personal injury lawyer. They'll guide you through the whole process!

Jill Smith
Having Arash Law handle my auto accident was the best decision I could have made. Everyone I interacted with was kind, professional and detail oriented. I am extremely happy with the outcome and would recommend them highly.

Joseph R. Porter
From start to finish, Arash Law firm is there every step of the way with close, constant, personal contact and attention. I never knew a Law firm could actually care so much for me as a person and what I was personally going through as well as the settlement I was going to recieve once my case was finally completed. Thank you to everyone at Arash Law for your ongoing support and communication. You are the ONLY firm I will ever recommend to someone who is need of a great attorny.

Monica Parra
I had an excellent experience with Arash Law. I will definitely recommend to my family and friends. I interviewed a few firms before deciding to work with Arash Law. What made my experience excellent was (i.e. head attorney being accessible to talk to and he answered all my questions and concerns, sensitive and thorough personel who completed in home intake & follow up process, being connected immediately to quality Physicians who addressed my injuries and recovery process, clear contract-read throughly to ensure its something you can commit to). Being in a car accident is a traumatic experience and I had a sense of peace knowing Arash Firm was walking with me throughout the whole process. Thank you Arash Firm for all your hard work and help. I am so grateful and appreciative for you all! 🙏 With Gratitude, Monica Parra
Typical Causes of Dog Bites
Often, a dog biting someone is done as a defense mechanism when they are feeling threatened and even fearful. However, there are quite a few times when a dog will bite for other reasons, which are very important to know. Reasons a dog may bite include the following:
As previously stated, many dogs will attack someone if they feel afraid or threatened by someone else.
In addition to fear, sometimes, when dogs are feeling sick, they can feel prompted to attack someone too close out of response to the internal pain they may be feeling.
If a dog's newly born puppies are in perceived danger, the mother will often feel prompted to attack.
Sometimes, a dog will bite because it is roughhousing. There is no malicious or defensive intent; the dog plays and becomes a bit excessive in its rowdiness.
Regardless of the intent or the motive of the dog, severe damage or injury can take place.
What Should I Do After a Dog Bite Injury in Lakewood?
The victim of a dog attack should know what steps to take following the attack, including seeking medical attention, gathering evidence of the attack, retrieving the contact information of the liable party, contacting the authorities to have a police report filed, and hiring an experienced Lakewood dog bite lawyer. 
Each of these subsequent steps is crucial to recovering from a dog bite attack. Hiring an experienced dog bite attorney who's from Lakewood is beneficial in helping a victim navigate the legal process.
Navigating through the legal system will take time and the assistance of a skilled dog bite attorney. A victim should take several subsequent steps after suffering from an injury because of a dog bite.
To reduce the possibility of infection, cleanse the bitten area with water and soap.
Gather the dog owner's information, including their name, contact information, and a copy of their dog's vaccination records.
Contact the authorities and emergency responders to file a dog bite report. Contacting authorities may seem excessive, but it is important, especially if you decide to pursue litigation.
Pursue medical attention as soon as possible. The severity of the dog bite wound can be more than what is initially seen. Be sure to retain medical records describing your injuries suffered from the attack and your prognosis.
Contact the dog owner's veterinarian to ensure the dog's vaccinations are accurate and up to date.
Consult a Lakewood dog bite injury lawyer right away. Time is of the essence.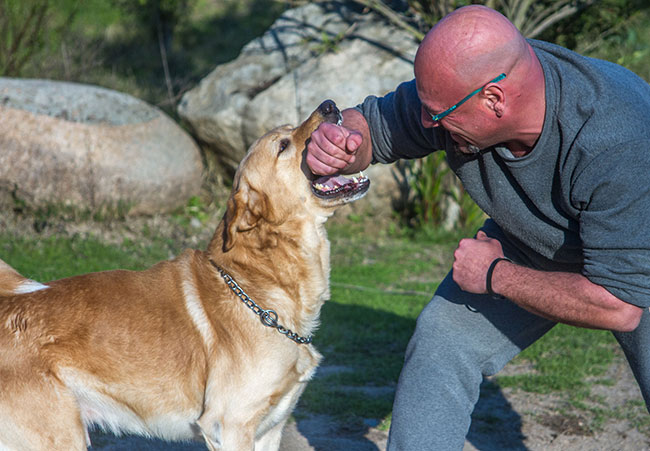 Typical Dog Bite Injuries
With dog bite attacks come a variety of possible injuries. The attack's viciousness determines the injury's severity, but a few common injuries seem to occur:
Eye, head, and neck injuries
Nerve damage
Torn muscle or muscles tissue
Bone fractures
Puncture wounds
Facial disfigurement
These injuries are more typical. More severe injuries can occur, however, particularly if the dog's vaccinations are not up-to-date. Some more serious injuries from dog bites include the following:
Rabies – Rabies is perhaps the most familiar infection with which the public is familiar. If a dog is infected, it can spread the infection through its saliva upon biting a victim. If a victim contracts rabies upon an attack, typical subsequent symptoms include headache, fever, anxiety, and overall bodily weakness.
Pasteurella – Pasteurella is a bacterium that is often found in the saliva of any animal, not just dogs. According to the Centers for Disease Control and Prevention (CDC), about three-quarters of injuries from animal bites contain this bacterium. Some resulting symptoms are redness, septic arthritis, inflammation, and abscesses.
MRSA – This acronym stands for Methicillin-Resistant Staphylococcus Aureus. It is a bacterial infection and can be quite challenging to treat if infected. The symptoms include abscesses, boils, blisters, and overall skin irritation.
Tetanus – This bacterium exists not just in animal saliva but also in dust or soil. Suppose this bacterium enters through a punctured skin injury. In that case, some symptoms are headaches, fever, muscle stiffness, seizures, and even tightening of jaw muscles, otherwise known as lockjaw.
This list is a broad overview of injuries that can occur, but it is important to know that sometimes incurable infections can happen. In the most extreme cases, these injuries can result in fatality. Regardless of the injury's severity, knowing what can happen upon suffering a dog bite attack is critical.
Who Is Normally Liable for Dog Bite Injuries?
The pet's owner is usually responsible for paying for treating injuries after a dog bite. Many states, including California, hold the dog owner strictly liable for the injuries their dog caused. Strict liability means there is no intent requirement. 
Under California Civil Code section 3342, dog owners are strictly liable for paying for injuries and other losses whether their dog bites a person in public or private places. However, there are two notable exceptions to strict liability.
Exceptions to Strict Liability
The exceptions to strict liability include two scenarios:
The plaintiff trespassed on the owner's property – If the plaintiff trespassed onto the dog owner's private property and the dog bites them, the owner cannot be held strictly liable for the dog's actions. The logic behind this policy is that since the plaintiff is not legally present on the owner's property, it is unfair to hold the owner strictly liable.
A working dog – A dog engaged in military service or police work that bites someone does not create liability in the military, government, or police agency in most cases.
If someone suffers a dog bite attack, avoiding discussing the legal case with the liable party (i.e., the dog owner) is wise. The only necessary discussion with the owner is an exchange of contact information.
California has among the strictest dog bite laws nationwide. The State, however, has adopted a modified comparative negligence approach to assigning liability in injury cases. Modified comparative negligence means the plaintiff's recovery will be reduced based on the percentage they contributed to the accident.
Benefits of Hiring Experienced Lakewood Dog Bite Attorneys
A dog bite attorney can benefit the victim in many ways, most notably by helping them receive full compensation for the damages they received in a dog bite attack. These damages can be economic or non-economic and include medical fees, lost income, property damage, emotional stress, loss of consortium, pain, and suffering. Additionally, in the case of a fatality, the victim's spouse or children can pursue a lawsuit to receive compensation for their pain and suffering and the victim's lost income.
Hiring a good Lakewood dog bite lawyer can be daunting, as the emotional stress following the attack can be severe, along with the obvious physical strain the victim endures. However, the case can be very complex, so it can be in the victim's best interest to hire an experienced dog bite lawyer in Lakewood. A skilled dog bite attorney can offer the victim many benefits to ensure they understand the legal process.
Below is a list of services a Lakewood dog bite injury attorney can provide if you suffer an injury:
A Lakewood dog bite injury lawyer might offer a free initial case evaluation. In this consultation, the lawyer will typically answer any of the client's questions that pertain to the case. These questions typically consist of the events surrounding the accident.
Many dog bite attorneys will offer a contingent fee payment, which means they will not require a payment from the client unless the case resolves in the client's favor.
The attorney will calculate a case value, including medical costs, lost income, psychological stress, and other losses the victim has endured due to the injury.
The attorney will also help determine liability, meaning the party liable for the victim's dog bite will be discovered. Determining liability is vital for gaining full compensation from the liable party's insurer. Since many dog owners cannot cover a victim's expenses out of their pocket, a renter's or homeowner's policy is an adequate replacement.
To prevent the case from going to trial, the attorney will attempt to negotiate with the liable party's insurer to reach a fair settlement. Negotiations generally begin with the lawyer providing the insurer with a settlement demand that the victim and lawyer believe will sufficiently repay the damages. These negotiations will continue until both parties reach a decision. If neither party cannot decide, the case will go to trial, where the court will decide.
Your Lakewood dog bite injury lawyer will file a lawsuit promptly and appear in court to properly represent their client in case the settlement is not closed before going to trial.
Damages from a Dog Bite Injury Lawsuit
A dog bite attack can be extremely difficult to handle. Not only are there physical injuries that must be endured, but there is also psychological stress that one must handle. This psychological stress can result from the injuries and navigating a potential legal claim.
The totality of the situation can be difficult. Still, any victim of a dog bite is entitled to compensation and should seek full recourse with the assistance of an experienced Lakewood dog bite lawyer. Your Lakewood dog bite injury lawyer can help you recover your monetary damages, both economic and non-economic. Recoverable damages in a dog bite injury lawsuit include the following.
In contrast to non-economic damages, these damages tend to be simple to account for. Below are a few of the economic damages a victim can recover:
Lost income – If you miss work, then you can recover lost income. You may be entitled to recover future lost income and earning capacity if you cannot work or your ability to work is affected by your injury.
Medical treatment bills – Various injuries can occur when suffering a dog bite attack. Some of these injuries can require medical treatment, and as a result, medical bills can compile. Medical bills include emergency room treatment, physical therapy, rehabilitation treatment, surgical procedures, ambulance services, etc.
Property damages – These damages normally include any personal items the victim has with them during the attack. Some typical examples include phones, clothes, accessory times, etc.
These damages can be abstract, and more difficult to show their monetary value. Nevertheless, a dog bite victim can still recover from these losses. Below are a couple of examples of these types of damage:
Pain and suffering – Victims can be compensated for their mental and emotional pain from an attack. Victims of several dog bite attacks can suffer from anxiety, depression, insomnia, and post-traumatic stress disorder (PTSD). Accident victims may also develop a new fear of dogs, leading to diminished quality of life.
Loss of consortium – Not only can the victim endure pain and suffering from the dog bite attack, but the victim's spouse can as well. With the spouse, the attack can result in loss of love, affection, or companionship.
In addition to monetary compensation, your case may qualify for a punitive damage award. Punitive damages do not reimburse the victim for their losses but punish the liable party for their wrongdoings. In such a case, the victim must prove the liable party acted in malice or oppression to receive a punitive damages award. Your Lakewood dog bite injury lawyer can help you understand your case's availability for punitive damages.
Truck Accident Settlement
A top rated and large delivery truck company rear ended our client on the freeway. Our client was a middle aged woman who suffered neck and back injuries. The defense tried to blame it on her weight and pre-existing conditions. Eventually, we were able to resolve the matter at mediation, before going to trial.
Truck Accident Settlement
A top rated and large delivery truck company rear ended our client on the freeway. Our client was a middle aged woman who suffered neck and back injuries. The defense tried to blame it on her weight and pre-existing conditions. Eventually, we were able to resolve the matter at mediation, before going to trial.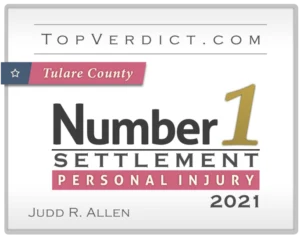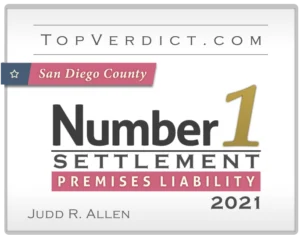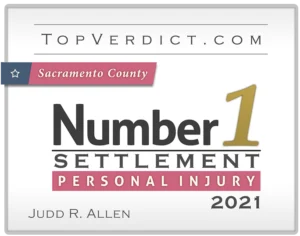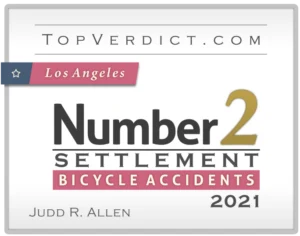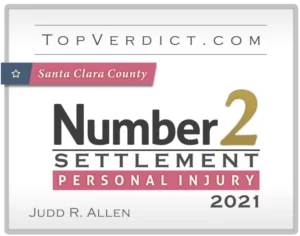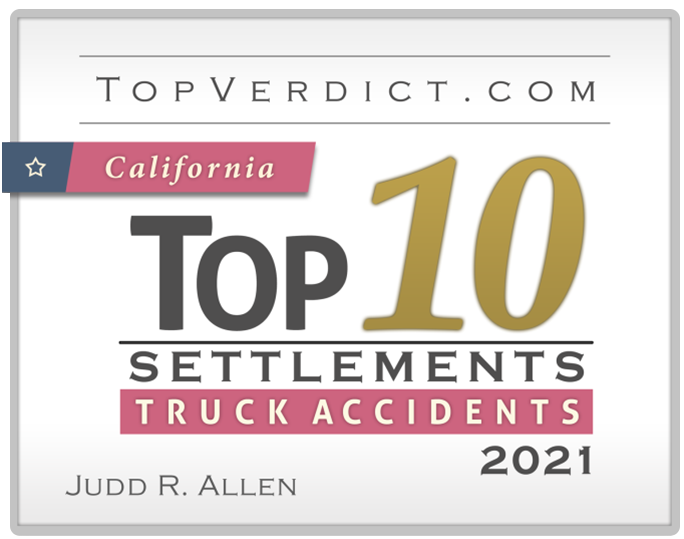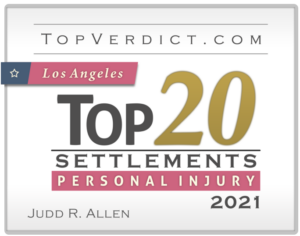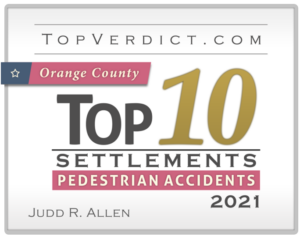 While any injury resulting from a dog bite attack should be taken seriously, the most unfortunate cases result in fatalities. Certain family members, usually named in statutes, of a victim who has suffered a fatal dog bite injury can seek a wrongful death lawsuit. It is important to remember that each state only permits particular family members to pursue such a lawsuit. Potential plaintiffs in a wrongful death lawsuit include:
The victim's spouse or putative spouse and their children
The victim's domestic partner
The victim's children or stepchildren
The victim's parents
Pursuing Medical Attention
The need for medical attention to treat a dog bite injury depends on its severity. In general, one should seek medical treatment immediately because dog bites have a high risk of infection due to bacteria. This infection can lead to severe illness, including death.
Failure to report a dog bite attack can remove the victim's right to receive compensation for damages. Also, it leaves other members of the public open to being bitten by a possibly dangerous dog.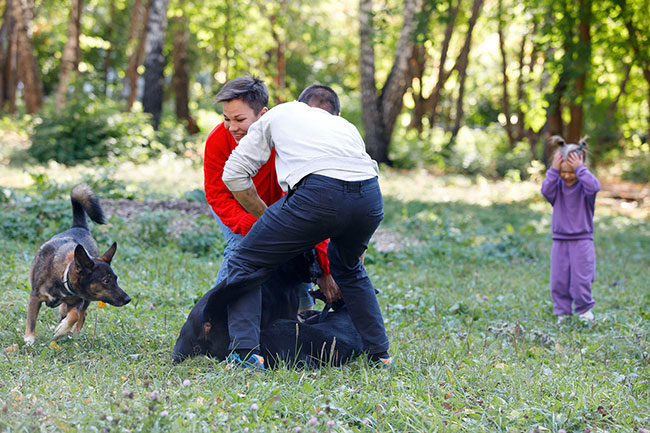 2019: $27M confidential settlement in a case involving multiple plaintiffs.
– 
BRIAN BEECHER
Whose Insurance Pays for My Injuries?
Renter's or homeowner's insurance typically covers most dog bite attack compensation. Generally, coverage is up to the limits of the owner's policy and can lie anywhere between $100,000 to about $300,000. On average, dog bite attack claims come to almost $800 Million annually and continue to increase. The particulars of insurance policies vary from company to company, but in general, it is not a legal responsibility for insurance companies to add dog bite liability to their coverage. Additionally, various insurance companies will not cover dog breeds more likely to commit bite attacks.
Suffering a Dog Bite on the Job or on Private Property
While performing occupational duties during work hours, individuals may still have the choice of filing workers' compensation to receive financial benefits. A premises liability case may be appropriate if someone suffers a dog bite attack on private property. The dog's owner is liable if the person is unlawfully present on private property and suffers an attack. Depending upon the specifics of the case, an experienced Lakewood dog bite lawyer can assist the victim in determining which course is most beneficial to receive any compensation.
Start Building Your Case with The Help of A Dog Bite Injury Lawyer Lakewood Trusts
Learning what steps are proper after a dog bite is confusing and frustrating. Time is of the essence after an injury, so speak to an attorney immediately. Our legal team is here to help you during this trying time. Recovering from a dog bite is hard, but we want to help you successfully get the financial recovery you need to get your life back on track.
The legal team at Arash Law, under the leadership of Arash Khorsandi, Esq., can help. Suppose you are attempting to find a dog bite attorney. In that case, our Lakewood dog bite lawyers serve the city and surrounding areas, including Lynwood, Paramount, Artesia, Norwalk, Hawaiian Gardens, Cerritos, Los Alamitos, Rossmoor, Compton, Downey, Long Beach, Bellflower, Cypress, Signal Hill, and La Palma.
The attorneys at Arash Law, under the supervision of Arash Khorsandi, Esq., have decades of experience helping our clients get the compensation they deserve after a dog bite attack. When a victim suffers harm after a dog bite attack, they need a legal team to help them recover physically, mentally, emotionally, and financially. Our legal team takes the utmost pride in ensuring victims get what they deserve. We will take care of the legal side of the recovery, and you can focus on getting well.