A 30-year-old woman identified as Hannah L. of McMinnville was arrested after shoplifting and attacking a Newport Walmart employee on January 17, 2021.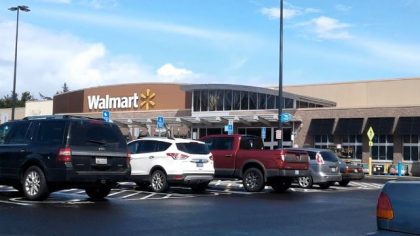 The suspect initially entered the store and attempted to shoplift some items. She later left with the stolen items but later returned.
A Walmart employee noticed the suspect's suspicious activity and called her out. She then charged at the Walmart security officer with a baseball bat and yelled profanities towards him.
The security officer was able to get away from the suspect safely.
An Oregon State Trooper attempted to defuse the situation and stop the suspect from hurting bystanders and employees.
The suspect threw her bat and yelled at the authorities. She was later taken into custody and lodged at the Lincoln County Jail for the following charges; Assault 2 – Attempted; Unlawful Use of a Weapon; Menacing; Disorderly Conduct; Theft 3


Personal Injury Attorney for Victims of Assault
If you have been a victim of assault or battery, talk to an experienced attorney immediately to assist you in filing a claim.
Unfortunately, victims of assault and battery often sustain serious injuries and are left to deal with mental anguish, emotional trauma, and expensive medical bills. If you have been the victim of assault or battery, you can seek the assistance of an experienced personal injury attorney from Arash Law.
Whether you have been physically hurt or not from an assault, you must seek the assistance of an attorney. Having the right legal representation can help you get compensation for the medical expenses, damages, and emotional trauma you have sustained from the attack.
At Arash Law, our attorneys are influential, aggressive advocates for DUI accident victims. Our law firm is committed to helping injured victims maximize their compensation so that they can pay their medical bills and provide financial support to their families. If you or your loved one was injured due to a sudden assault, please do not hesitate to contact our legal team for legal guidance.